The Only Private House South-of-Fifth Lists for $15 Million
Feb 02, 2015 February 02, 2015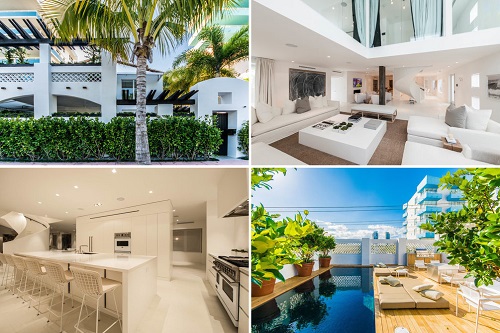 In arguably the most expensive part of Miami, with million-dollar condos all around the neighborhood, there are still only a few fully detached single family homes south of Fifth Avenue.
Shareef Malnik, the owner of The Forge restaurant, put his 222 Ocean Drive mansion on the market for $15 million under Dora Puig in December. Malnik has owned the home for 20 years, and it remains one of two private homes left in the area.
Malnik has said that he was going for a contemporary beach house feel for the home. After two remodels and a three-story addition were finished, the 7,000 square-foot mansion is a unification of a historic 1930's Mediterranean Revival house with the feeling of deep emotion. Plus, there's a rooftop pool.
The other two homes are located on Fourth Street and Jefferson and on Washington Avenue, but neither are as notable as the one on Ocean Drive.
Source: therealdeal.com
Photo credit: Home - therealdeal.com
Share your thoughts with us
Sign up now
Get news and updates delivered to your inbox