The Top 20 Virtual Tours to Take When Social Distancing
Apr 21, 2020 April 21, 2020
Okay, okay. We've all been abiding by the Coronavirus quarantine orders. We're staying at home, we're practicing social distancing, and we're all longing to escape!  After all, how long can social distancing memes, Netflix and chill binging keep us sane? Well, one way to make the most of this self-quarantine time is by exploring new horizons, learning something new right from the comfort of your couch, and maybe even whetting your travel appetite.
We've compiled a list of the best virtual tours (dare we say vacations!) you can take right now from home in the categories of travel, art, culture, and history, so you get your food for thought right at home. So, be safe and adventurous and pick your next journey. You can work through our list of 20 virtual tours at your own pace, traversing from the icy peaks of the Everest to the mesmerizing halls of the Van Gogh Art Museum and find storytelling magic in Chauvet Cave!


Travel Virtual Tours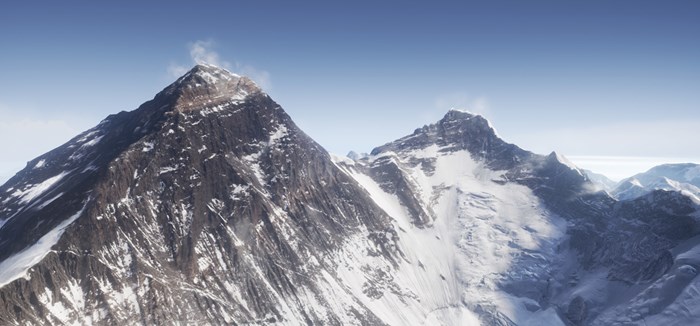 Virtual reality (VR) fans, this virtual tour is for you! Take on an adrenaline-inducing trek of the Himalayas, which is as good as the real thing, to the peak of Mount Everest. This series of first-person challenges, in 5 iconic scene settings, lets you experience what it feels like to scale Mount Everest by following in the footsteps of 18 real expeditions, including the record-making ascent by Edmund Hillary and Tenzing Norgay.
Developed by Iceland's Sólfar Studios and RVX, this virtually thrilling experience is available on Steam, Oculus, PlayStation Store and VivePort. Start your journey at Basecamp, hang on for dear life traversing the dangerous Khumbu icefalls, recharge overnight at Camp 4, chart the perilous Hillary Step, and finally take an intense journey to the top of the world's highest peak. There's also God Mode, where you get to enjoy sweeping, bird's eye-views of the Himalayas at a max resolution of 1500x.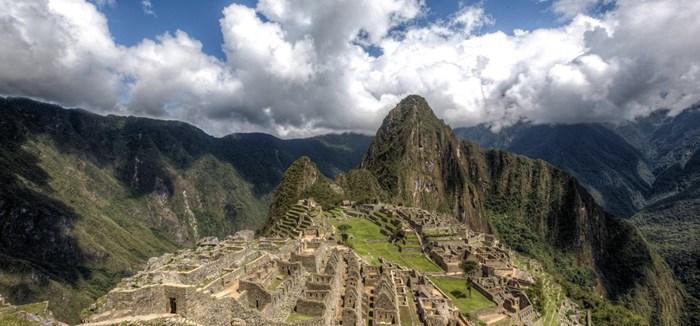 If you've always dreamt of traveling to Peru to see the mystery-filled Machu Picchu, then this is your chance! Watch this UNESCO World Heritage Site unfold in all its glory on your laptop – or wide-screen Smart TV for best effects – as you take a 360-degree virtual tour. The mid-15th century site is also one of the New Seven Wonders of the World.Sitting at 2,400 meters above sea level, interactively zoom into the restored stonewall ruins and lush terraces hand-crafted by the Incan people. Fetching scenes from every popular vantage point, you'll get to see a bird's eye view of the Urubamba River, go through the Sacred District's temples, check out the royal residences, feel closer to the Gods as you walk to the top, ascend to the highest Huayna Picchu, and get up close and personal with the Alpacas. There's even a voice narrator talking you through the journey, so you can kick back and relax with a pisco sour - or just a comforting mug of hot chocolate.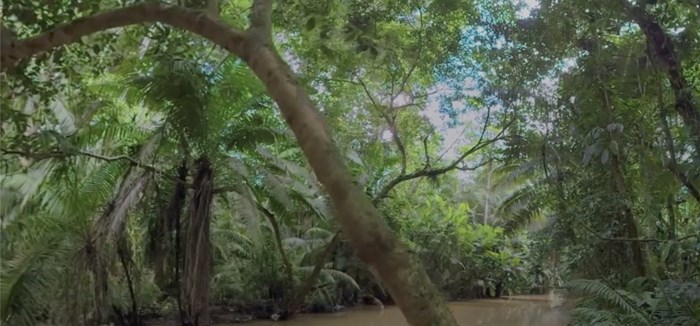 From the peaks of Machu Picchu descend right into the depths of the Amazonia with a VR tour of the Amazon. Sure to be unlike any virtual tour you've taken, "Under the Canopy" immerses you on a beautiful journey that goes down a 200-foot Ceiba tree, hangs around with a three-toed sloth, slithers alongside a 15-foot anaconda, flutters around with tropical butterflies, and helps examine the wildlife, trees, and river essential to the Amazon.Your Surinamese guide also narrates the effects of deforestation and how more than 350 local communities rely on this rainforest for their food, water, and most importantly, income. The virtual reality tour is available on Google Daydream, Oculus Rift, HTC Vive, PlayStation VR, and Samsung Gear.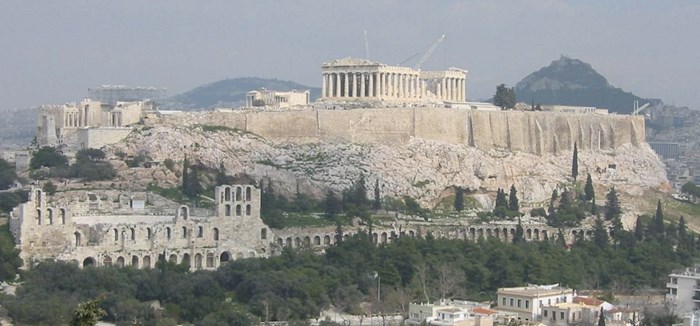 Located above the city of Athens, this historic site boasts of fabulous ancient architecture and the famous Parthenon. This virtual tour does not require any special gear, just your historic curiosity to see the sites of ancient Greece. So, simply flip through the wonderful sights of Athens to discover astonishing facts about the Panathenaic, Plaka City, the Parthenon Temple, Temple of Zeus, and the Monastiraki flea market.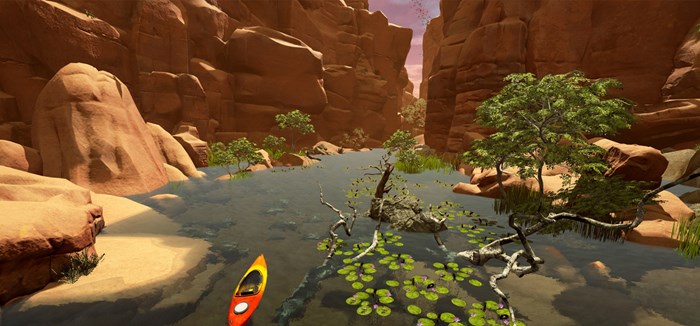 Developed by Immersive Entertainment, this is the most interactive virtual reality experience on our list. A great pick for those who like to take control of their journey.
Cruise through the Grand Canyon on a motorized kayak or stand-up paddle board at the speed of your choice. Explore this natural wonder's good-as-real, accurately detailed cliffs, formations, waterfalls, and wildlife in day or night mode. What's more fun is that you can even attract and feed the artificially intelligent fish on your journey. This exclusive getaway is available on Oculus Rift, HTC Vive, and Samsung Gear.
Learn more about this treasured National Park here.

Art Virtual Tours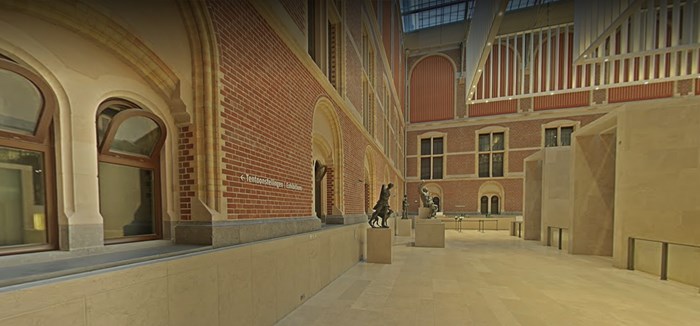 With one of the best Google Street View integrations and most extensive collections made available online, you can spend hours exploring this masterpiece of an art museum. Walk through the halls of the iconic museum to savor as-good-as-real views of legendary works such as Vermeer's Milkmaid and Rembrandt's Night Watch. Over 80 galleries tell the story of 800 years of Dutch art and history through intricate paintings and meticulously crafted sculptures. A must-see for anyone interested in studying works from the Dutch Golden Age.
You can also explore the Rijksmuseum's own online gallery of masterpieces, exhibits and video series here.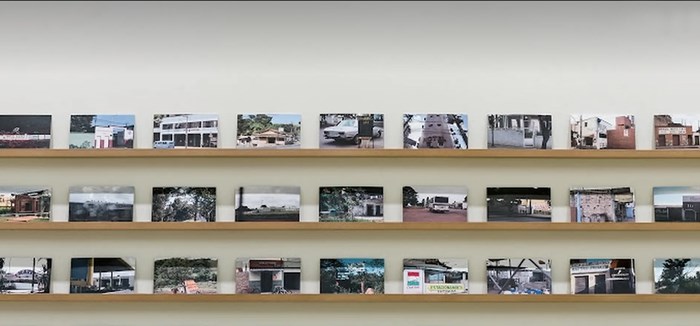 Enjoy two tours at the price of one – no wait, they're both free! Part of the Solomon R. Guggenheim Foundation, both the New York and Bilbao facilities have distinct personalities with their own iconic structures. While the New York building is known for its spiraling staircase known as the Oculus, the Bilbao museum is known for its curvy, titanium-clad façade designed by Frank Gehry.
Google's Street View feature takes you to the famous spiral staircase of the Guggenheim in New York. From there, you can take a good look at some thought-provoking works from the impressionist, post-impressionist, modern and contemporary eras that are on display. Best part, links to the official website provide all the information on all the exhibits you see.
For its 20th anniversary, the Guggenheim Bilbao too went online with its collection on Google Arts & Culture. Expect to find Highlights from the Collection, a guided Hidden Details tour, a closer look at iconic works, and 360-degree Street View tours of the North Terrace, South Terrace, and Museum itself.
You can get a closer look at the Frank Lloyd Wright-designed masterpiece of a building and recently designated UNESCO World Heritage in New York with a guided visual and audio tour on the Guggenheim's website here.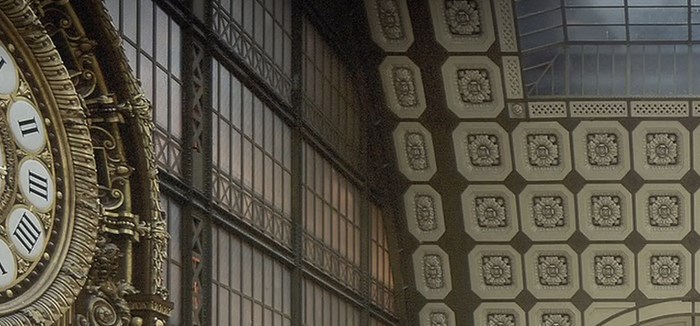 Unique in itself, this exquisite museum is housed in a former railway station and hotel. Originally built to house the Universal Exhibition of 1900, today it is home to one of the largest collections of impressionist and post-impressionist works in the world.
Google's Street View not only allows you to trace the creations of French artists that worked between 1848 and 1914, such as Monet, Gauguin, and Cézanne, but also chart the history of this momentous museum. Apart from the art, you can also take a 360-degree virtual tour of the building's majestic exterior here, and the museum's official site here.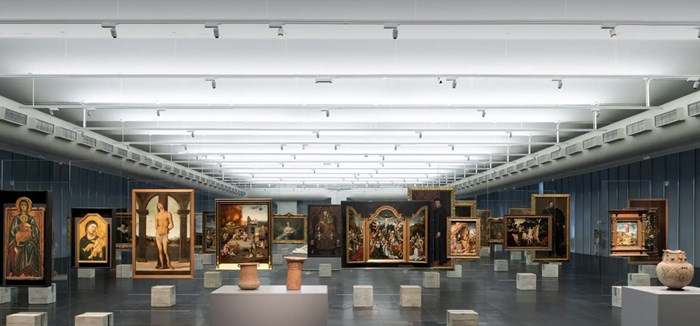 Founded in 1947, Brazil's first modern museum, the Museu de Arte de São Paulo, houses the most important collection of European art in the southern hemisphere. Famous for its "floating" displays, the museum has perched its vast collection of paintings on one-of-a-kind crystal easels, making the exhibits appear to be floating mid-air and a surreal display. 
On your virtual tour, you could choose to walk down the hallways of this historic museum to explore works spanning from the 14th to 20th centuries, or check out a bold and modern 'Who's afraid of Teresinha Soares?' display of the pioneer of female gender identity, stationed right beside the statement red staircase outside the building. The museum's more than 10,000 paintings, photographs, sculptures, and even costumes will definitely take you a couple of hours, if not days to explore. Learn more about the museum here.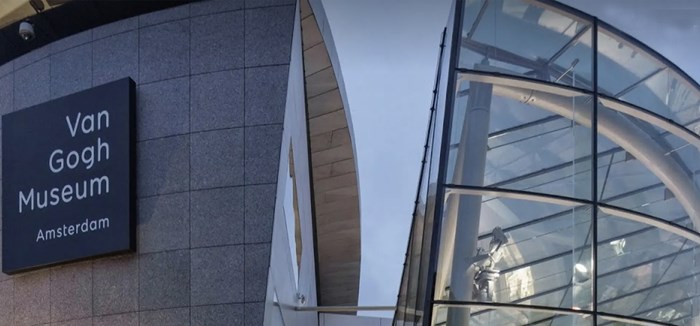 Fans of this ingenious painter will love a tour through this entire museum dedicated to the post-impressionist artist's illustrious works. Housing a collection of more than 500 drawings, 200 paintings and 750 personal letters, this virtual tour is worth feasting your eyes on as you get to see Van Gogh's famous self-portraits, The Starry Night, Café Terrace Night, Irises and much more.
With Street View, you have the chance to get up, close and personal with the works without stepping out of your house. Explore the collection floor-by-floor, at your own pace, with child-friendly resources that will keep your little ones entertained through the journey as well. Learn more about the museum here.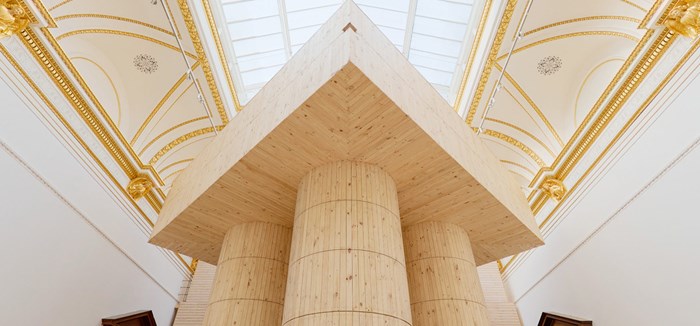 One of the more well-explained tours on our list, there are six galleries to explore in this storied museum. Flaunting art in architecture, this ambitious exhibition will take you 'Sensing Spaces'. Check out installations the size of houses as you browse through the hallways of this larger-than-life gallery. Using high-quality 360-degree photography, you'll feel as though you're right there, almost within touching distance of the exhibits.
Clicking on the artist or architecture practice's name will give you access to all the images in the installation. Further clicking the 'About this installation' button will reveal all the information you need on the exhibit you see. And for those architecture buffs who can't get enough, check out their additional works and past exhibitions by the famed Italian architect Renzo Piano here.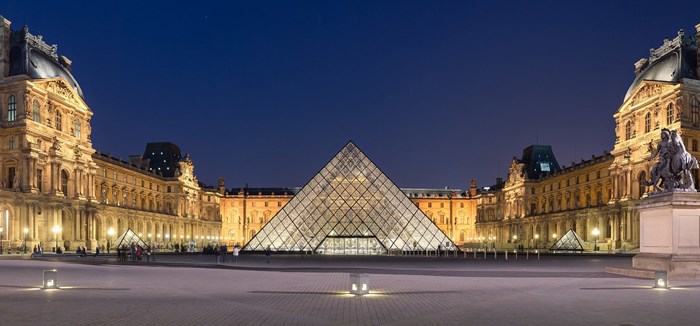 How can any art list be complete without a mention of The Louvre? Go on a 360-degree virtual tour of one of the world's largest art and antiques museum, and is a destination in itself. Explore an ongoing exhibition of Rembrandt, Tintaretto, and Delacroix's works, discover Egyptian Antiquities, explore the Galerie d'Apollon's decorative arts, virtually stand in front of and check out what's left of the Remains of the Louvre's Moat.
Plus, if you want to recreate that feeling of standing in front of da Vinci's Mona Lisa or Canova's Cupid and Psyche sculpture, endlessly mesmerized, you can with their 'Closer Look' modules. Explore in detail and up close some of the timeless works of art. Zoom in for detail more defined than the naked eye can see. While you may not get to see all the paintings that reside at the Louvre, it will give you taste of what to expect if you ever plan to go, or allow you to reminisce about your past travels.


Cultural Virtual Tours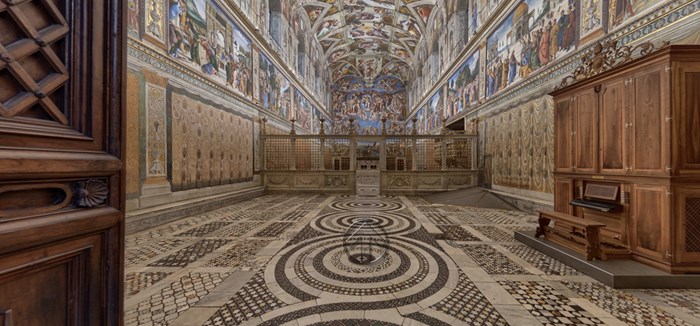 One of the most culturally enriching tours on our list, we just had to include a virtual tour visit to the Musei Vaticani. Discover all of the museums of the Vatican with a captivating choice of video-only or video plus 360-degree virtual tours – popping in your VR set is highly recommended.
Gaze at intricate murals, rich tapestries, soaring vaulted ceilings, stunning art and sculpture, all collected or commissioned by the Roman Catholic Church over the centuries. The Sistine Chapel, Raphael's Room, Pinateca, Niccoline Chapel and New Wing are just some of the stunning spaces you get to explore during this sensational series of virtual tours.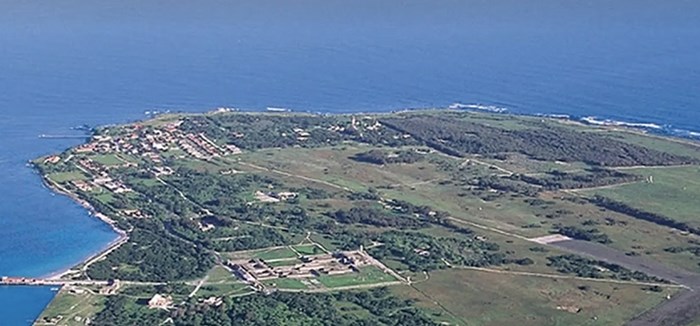 For those looking for an educational adventure, travel through time to discover the lives of political prisoners in the era of the Apartheid. This South African prison is where the late revolutionary and Nobel Peace Prize-winner Nelson Mandela spent 18 out of his 27 years of life imprisonment term. 
Today, this prison island, 4.3 miles off Cape Town, is recognized as a South African National Heritage Site and a UNESCO World Heritage Site. A collection of 26 virtual tours will take you through the prison grounds and facilities. Expect to see Mr. Mandela's cell, the prisoner courtyard, isolation cells, reception and study office, a former female insane asylum, bluestone quarry where prisoners were made to do hard labor, and more.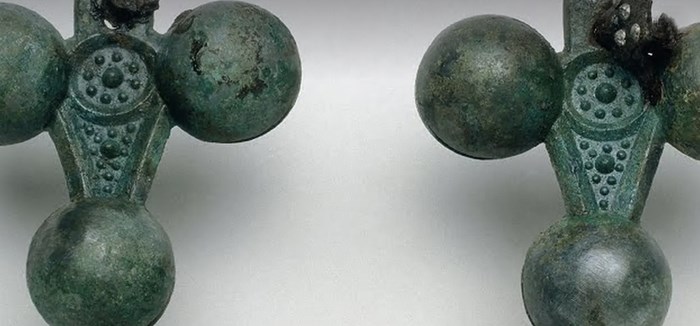 If you thought Egyptian mummies were the only ancient cultures with elaborate burial rituals, think again. Take a virtual tour through the Museum of the Sakitama Burial Mounds and discover their Japanese counterparts. Find out how and with what the ancient Japanese buried their dead during the Kofun Period from about 300 to 538 AD. 
The online exhibits will take you through two types of artifacts – the burial accessories called Inariyama Kofun and earthenware called haniwa made to look like human, animal, and other figurines. Also, do make sure to check out the Inariyama Sword – a gold-inscription iron-sword that's a designated national treasure since 1983.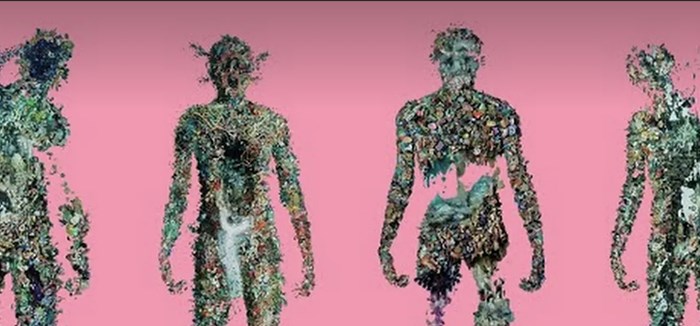 Part art project, part awareness campaign bringing attention to the global water crisis is this rooftop exhibit. Take a virtual walking tour to discover installations adorning water tanks across New York by artists of varying levels of expertise. You can also choose to explore the Virtual Reality version by downloading the Google Arts & Culture app for android or iOS.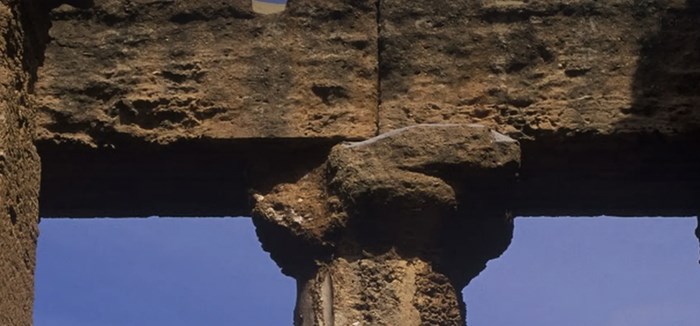 Go to Italy and dive into the history and classical culture of Sicily, as you take yourself on a journey through the Valle dei Templi or Valley of the Temples. This vast, archaeologically and artistically significant site in Agrigento showcases monumental structures against a breathtaking landscape. 
With four virtual reality tours, you get to explore this UNESCO World Heritage Site's Temple of Concordia, Temple of Heracles, Parco Archeologico, and an Early Christian Necropolis. It's 11 photo tours are great to acquaint yourself with the Gods and Cults, Temple of Zeus, the Great Doric Temples, and so much more.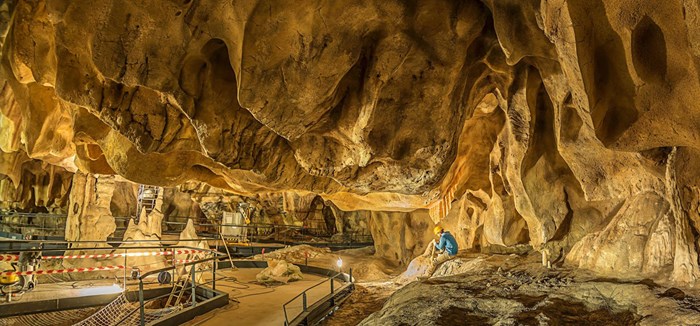 Archeology, anthropology, history and paleontology lovers will absolutely adore these VR tours. One of the most exciting things about this series of tours is that a 36,000 year-old cave in the South of France, which is closed for public viewing, is being made accessible online via immersive tech. With a choice of English and French narrations, you get to see one of the first creations of humanity come to life in virtual and augmented reality. These cave paintings are specimens of humanity's first brush with art and expression.
Available on Steam VR, the journey takes you through the discovery of the cave in 1994 that had managed to stay untouched since 34,000 BCE, along with its bear inhabitant. There are also several 3D videos of masterpieces and objects found inside the cave. You could also pick up in-depth reading about the culture of cave dwellers, the signs and drawings left by them, how the cave area was carefully replicated, as well as some other compelling examples of prehistoric cave art. A great immersive experience to keep you engaged for hours!


Historical Virtual Tours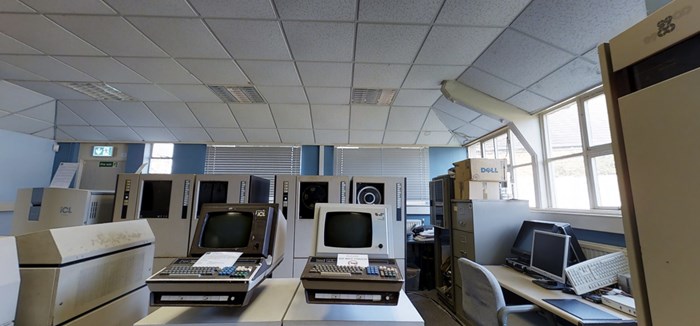 While you're keeping busy online, have you ever wondered how the world of computing evolved? If you're as curious as the rest of us, a virtual tour around the National Museum of Computing is a must, as it houses the largest collection of working historic computers.The 3D virtual tour takes you around two early computing galleries of the museum. One of the more sophisticated tours on our list, you also get to see life-like representations of the actual space, thanks to the use of infrared cameras in addition to the 360 degree HD ones. For more information any time during the tour, simply click on the hyperlinks for video and text explanations to find out everything you'd like to know about the history of computing.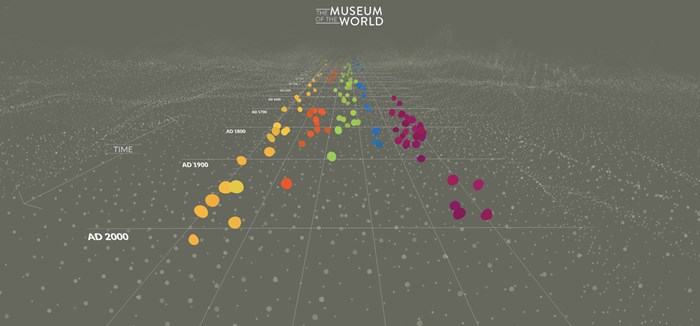 While it may take a while before you can go travelling to the heart of London, that shouldn't stop you from touring one of the most important collections in the world spanning over two million years of human history. Choose between Google's virtual tours that place you right inside the museum or the museum's interactive infographic platform, History Connected, to explore each and every exhibit with a voice narrator.

For beginners and kids, we recommend using the museum's interactive platform. Simply browse through the various centuries and continents to explore exhibits in the categories of Art and Design, Living and Dying, Power and Identity, Religion and Belief, plus Trade and Conflict. Their virtual library begins with stone art from pre-historic times, somewhere before 5000 BC, and ends on a recently commissioned Magdalene Odundo ceramic vessel.
---

With so many virtual tours practically putting the world in the palm of your hand, staying home and socially distant just got a tad bit easier, and dare we say, fun!
Share your thoughts with us
Sign up now
Get news and updates delivered to your inbox