These Miami Neighborhoods are 2020's 5 Best Places to Live in South Florida
Oct 26, 2020 October 26, 2020
For years, Miami has been synonymous with beaches, nightlife, and a vacation lifestyle. However, anyone who's ever spent time in the city knows that Miami has evolved into being much more than just a tourist attraction. Miami's cultural diversity and tropical climate are unmatched in the world. And our collection of luxurious parks and golf courses, a reputable art scene, world-class shopping avenues, delicious bar and restaurant selections, year-round events and much more, puts us on the map of one of the best places to live for all ages. 
This survey by USNews.com ranks Miami as No. 9 on the 'Best Places to Retire in the U.S. in 2020-21'. The survey ranked 150 of the largest metropolitan cities in the country in terms of how they met with retiree's needs and expectations.
But, Miami is also extremely popular for young professionals, young families, executives and the global-minded. And now there's even more for Miami to be proud of -- 5 of Miami's neighborhoods just ranked at the very top of the 25 Best Neighborhoods to Live in South Florida for 2020, according to Niche.com.
Like other big cities, Miami is not small. And it's collectively part of "South Florida," which includes the three counties of Miami Dade, Broward (including Fort Lauderdale and its neighborhoods), and Palm Beach (and its neighborhoods), so there's no shortage of amazing places to live.



So, What are the Best Miami Neighborhoods to Live in All of South Florida?
Niche.com took into account around 15,000 towns and neighborhoods, grading them on the basis of schools, job opportunities, cost of living, and other quality-of-life factors to arrive at the result of the "Best Neighborhoods to Live in the Tri-County Area."
Here's looking at the 5 Miami Neighborhoods that made it into the top spots for Best Places to Live in South Florida:
Overall Grade: A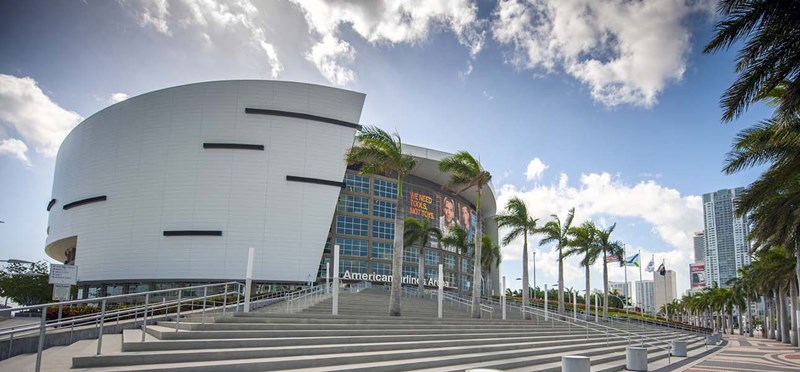 This core Miami neighborhood offers a great mix of live-work-play options. From a busy social calendar thanks to the AmericanAirlines Arena to open-air shopping at the Bayside Marketplace, the revitalization of historic Flagler Street, inspiration at the Perez Art Museum and Frost Museum of Science, world-class dining opportunities all around, and brand-new retail and entertainment in the upcoming mega-mall of Miami WorldCenter, Downtown has something for everyone.
Population: 10,488
Public Schools: B+
Nightlife: A+
Good For Families: A-
Overall Grade: A+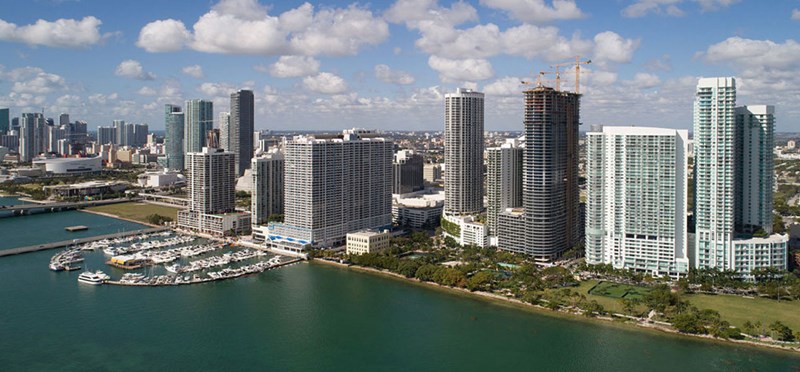 This primarily residential neighborhood is also known as one of Miami's best-kept secrets. Waterfront, intimate, peppered with some truly luxurious condo buildings, a generous mix of fine-dining and local favorite restaurants, and anchored by the dog-friendly and multifunctional Margaret Pace Park are just some of its pluses. Considering that Edgewater is just a 5-minute drive from South Beach, and a short walk from Midtown's shopping, Wynwood's art, and the Design District's couture finds, this neighborhood checks all the boxes for a high-class, urban, family-friendly neighborhood with an incredible quality of life. 
Population: 8,370
Public Schools: B+
Nightlife: A+
Good For Families: A
Overall Grade: A+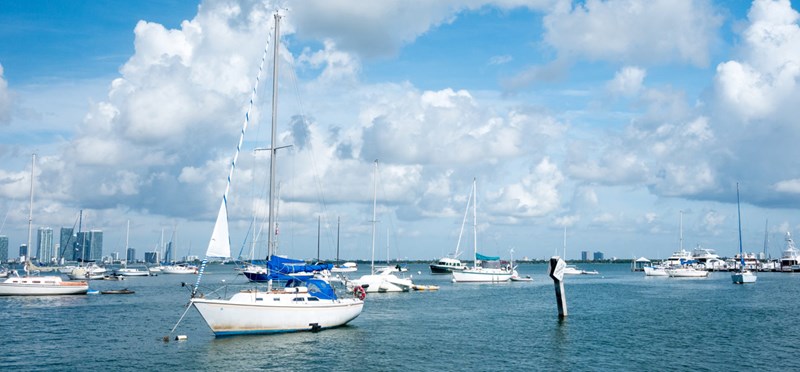 This vibrant, historic neighborhood is best known for its Bohemian-Bahamian vibe. The waterfront Coconut Grove has plenty of sights and sounds to encourage leisurely strolls through its giant oak-shaded and tropical streets often shared with wild peacocks. CocoWalk's open-air mall and entertainment options, the historic Vizcaya Estate and Gardens' elegant slice of time, Peacock Park's stunning vistas, eclectic culinary mix, internationally known schools and more make this 'Sailing Capital of Miami' an interesting place to call home.
Population: 19,298
Public Schools: A-
Nightlife: A
Good For Families: A
Overall Grade: A+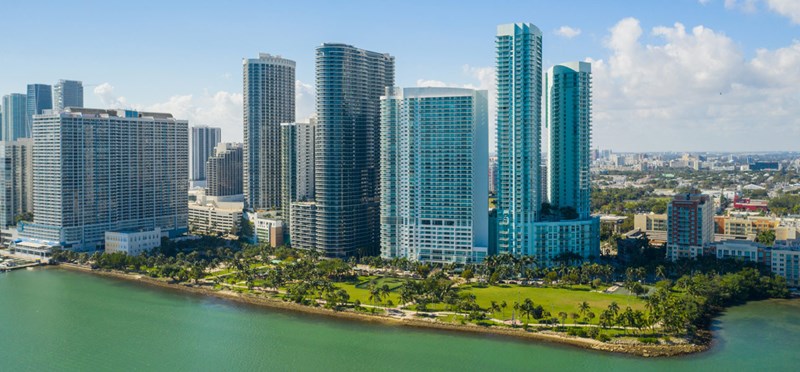 This pocket-sized neighborhood is a combination of the Arts & Entertainment District and the southern portion of Edgewater surrounding Margaret Pace Park (as defined by the Niche). While most would consider this an extension of Edgewater, next door to Downtown, Omni is home to the 8-acre, dog-friendly, waterfront Margaret Pace park with its multiple sports courts and walking trails, Adrienne Arsht Center's stirring performances, Knight Concert Hall's famous symphonies, nearby art collections of cutting-edge works, and has instant access to Jungle Island plus South Beach - all making it the culture enthusiast's best bet.
Population: 6,148
Public Schools: B+
Nightlife: A+
Good For Families: A+
Overall Grade: A+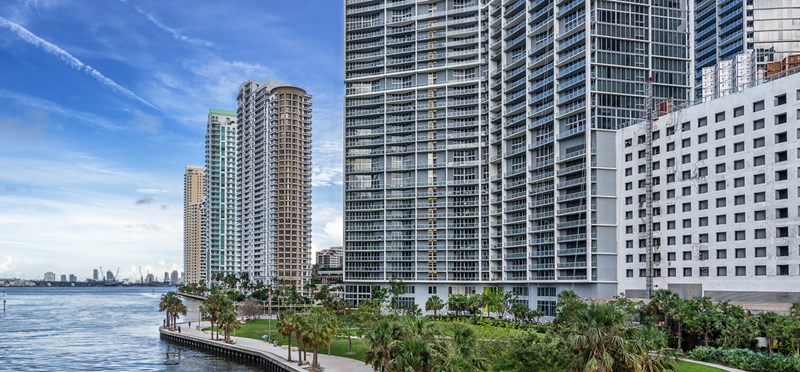 This financial district has evolved from being strictly business to family-friendly over the past decade or so. Previously known only for its banks, consulates and office buildings, the recent inclusion of the Brickell City Centre has brought new upscale shopping, world-class dining, A-class offices, luxury residential, and exciting entertainment options to this No. 1 place to live in South Florida. Also, the Shops at Mary Brickell Village plus ever-evolving lounge and dining-scape of Brickell has put it on the map for some of the best nightlife options in the city - making it the No. 1 neighborhood for a fulfilling life.
Population: 27,732
Public Schools: B+
Nightlife: A+
Good For Families: A+


---

Are you interested to learn more about one of these top neighborhoods of South Florida? Call, email or chat with us here, and have an expert guide you into the perfect condo for you, in the neighborhood of your choice.
Share your thoughts with us
Sign up now
Get news and updates delivered to your inbox