These Two New Miami Towers Could Become Edgewater's Latest Developments
Sep 21, 2020 September 21, 2020
Edgewater is expanding. Again! With two new residential towers planned - one condo and one multifamily - the Miami waterfront neighborhood is once again proving it's continuing to be Miami's most desirable neighborhood. Both projects are currently awaiting a vote from the City of Miami's Urban Development Review Board.
Developers have been attracted to Edgewater for residential projects, given its family-friendly vibe. The Bayfront neighborhood further benefits from close proximity to the shops and restaurants of Midtown, high-end shopping at the Design District, the eclectic art scene of Wynwood, and general vivacity of Downtown. It is also minutes from a Metromover station that takes people through to Downtown and Brickell.


New Edgewater Condo
Grupo T&C: 36-story, LEED-certified Condo Tower designed by Kobi Karp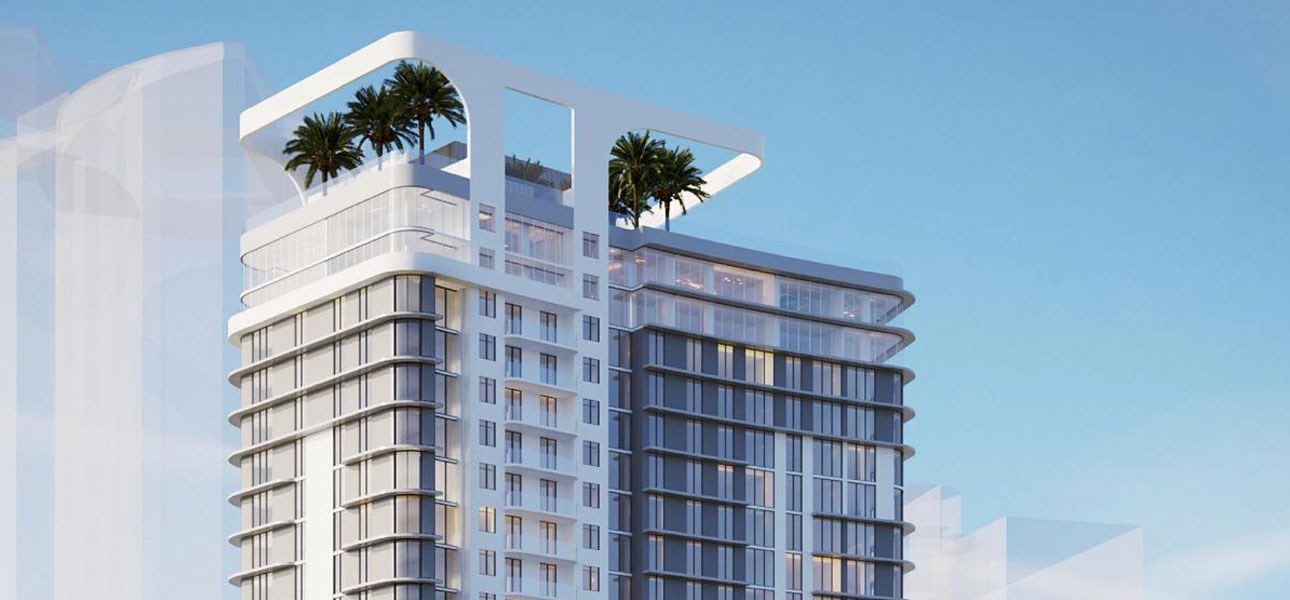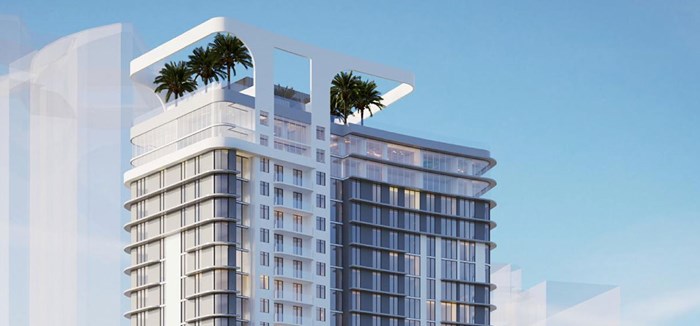 Sitting just behind Quantum on the Bay and 1800 Club, Lima-based developer Grupo T&C is proposing a 322-unit, 36-story tower at 1825 and 1837 NE Fourth Avenue. The latest Edgewater condo tower will be steps away from the dog-friendly Margaret Pace Park and three blocks from the Adrienne Arsht Center Metromover Station.
Designed by Kobi Karp, the 494,824 sq. ft. project will come LEED-certified with 6,183 sq. ft. of retail space, 27 bicycle spaces, and 372 parking spaces. The list of amenities includes a rooftop pool, outdoor dining area, garden, and gym. Units are expected to range between 525 and 1,560 sq. ft. with a mix of 27 studios, 160 one bedroom units, 84 two bedroom units, and 54 three bedroom units.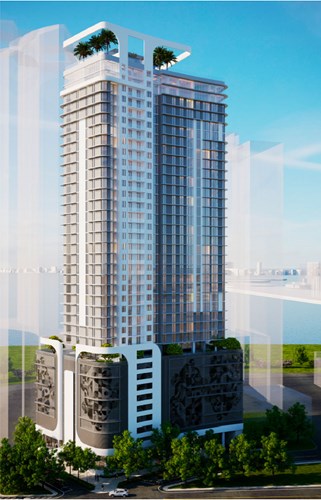 Taking a cue from the pandemic, the architecture firm has made sure to include a temperature reader in the lobby, touchless doors at the entrance, eye and voice recognition systems in the touchless elevators, plus eye-recognition tech to open the door for each unit owner. The Peru-based developers are seeking a 30% reduction in parking requirements along with permission for above-ground parking along Northeast Fourth Avenue.


New Edgewater Apartments
908 Group Holdings: 27 Edgewater, an 18-story Multifamily Tower

Proposed by the Tampa-based multifamily development firm of 908 Group Holdings, this rental building is planned to occupy three parcels at Northeast 27th Street and Northeast Second Avenue. In the vicinity of NOA Café, close to The Shops at Midtown, the 18-story building is expected to feature 108 apartments and is called 27 Edgewater.
Designed by Corwil Architects, the 198,572 sq. ft. project will feature 4,600 sq. ft. of retail space, a rooftop amenity pool deck, and 177 parking spaces (a 30% reduction in required parking). The tower is designed with 24 studios, 12 one-bedroom units, 36 two-bedroom units, 12 three-bedroom units, and 24 four-bedroom units.


---

Interested in owning or renting a residence in the family-friendly neighborhood of Edgewater? Call or leave us a message here and an expert will be happy to assist you!
Share your thoughts with us
Sign up now
Get news and updates delivered to your inbox