Top 10 Luxury Waterfront Miami Condo Neighborhoods for Snowbirds
Mar 14, 2017 March 14, 2017
When most of those up North have to bundle up to battle winter blizzards, we site on our balconies and patios in our Miami condos and homes enjoying a balmy 65-75+ degrees in. Year-round lush greenery, white sandy beaches, warm glitzy waters and the opportunity to flaunt your latest designer wear make quite an irresistible picture compared to snowed-in immobility.
Snowbirds, if you're planning to escape the winter woes, consider these top 10 luxury waterfront condo neighborhoods in Miami that make great second homes, vacation spots and obviously, exceptional places of residence:
1. South Beach (Miami Beach)
While South Beach is the poster child for world-class parties and vacations, South of Fifth (SoFi) is where you can savor exclusivity. At the southernmost tip of the barrier island, find the family-friendly 17-acre South Pointe Park and beach, top-rated restaurants, private clubs, boutique hotels and ultra-luxury condos for sale and rent in this high-end neighborhood.
 
For those who don't mind the partying and mingling, consider the rest of South Beach your playground. Just minutes from SoFi, find the legendary Lincoln Road Mall famous for its sidewalk cafés and people-watching. Ocean Drive and Washington Avenue stay alive with their world-renowned nightclubs, hotels and spas frequented by celebrities. The endless Lummus Park and beach is a hot favorite for tanning and flaunting a beach-bod. Choose from pastel-colored, Art Deco-style condos and hotels or brand-new condominium buildings in South Beach to make for an interesting stay.
Intrigued? Click to explore South Beach!

 


2. Mid-Beach (Miami Beach)
If you want to stay close to all of South Beach's action and yet have the option to stay removed, Mid-Beach is a great pick. Boasting of a family-friendly landscape, the white sand beaches here are much more relaxing and much less crowded. Golf courses, iconic MiMo-style resort-hotels, chic spas, plenty of fine eats and waterfront condos along Millionaire's Row promise to meet your every desire. More affordable condo options exist away from the shoreline.
Click for more on Mid-Beach's mesmerizing magnificence!

 


3. North Beach (Miami Beach)
If you're looking for a truly laidback experience, come to North Beach. This upscale, suburban beach town features a more residential vibe. Away from all the touristy chaos, you have tranquil beaches, affordable eats and even affordable waterfront condos for sale and rent. The sense of small town camaraderie in this serene, residential neighborhood makes it a cozy place to stay.
Sound like the perfect escape? Click for more on North Beach!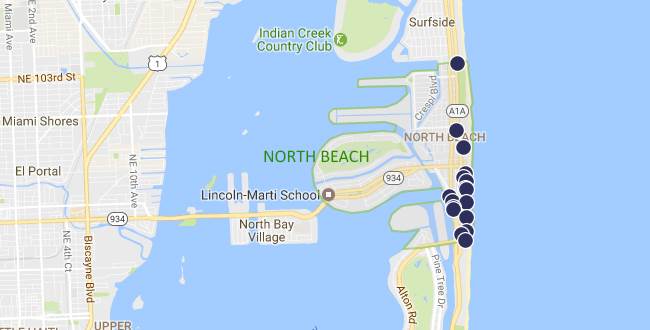 4. Bal Harbour
Simply put, Bal Harbour is home to all things 5-star. From its selection of top-tier brands (read Bal Harbour Shops) to restaurants, world-famous resorts to private white sand beaches, you'll witness beachfront luxury unfold. No wonder Bal Harbour's a hot favorite for the rich and famous from around the world. A fabulous lineup of high-end luxury condos, schools and general safety make this urban village a sought-after place to stay and vacation in Miami.
Click for a ticket to Bal Harbour's luxurious trappings!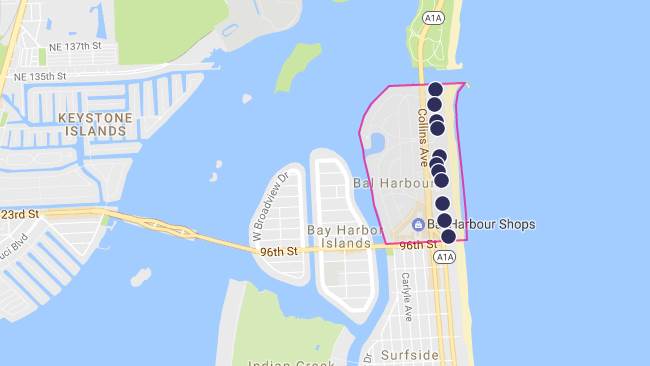 5. Surfside
An intimate beach community, Surfside sits to the north of laidback North Beach and south of haute Bal Harbour. This quaint beachside retreat features uninterrupted stretches of sand that make the perfect setting for long walks and bike rides on the beach. This waterfront neighborhood boasts of an eclectic mix of restaurants serving world-class cuisine, trendy boutiques and a community center for family fun and entertainment. It's serene white sand beaches come lined with some of the best and newest luxury high-rise condo towers and high-end hotels.
Click for a peek into Surfside's seaside harmony!

 


6. Sunny Isles Beach
If you're looking for ultra-luxury waterfront living away from the urban core, then Sunny Isles Beach is for you. Home to manicured streets, pristine parks, private beaches, personal yachts, gourmet restaurants and sleek luxury condo high-rises, you'll only venture out of this neighborhood because you have to. Boasting of the Newport Fishing Pier, minutes from the Haulover Beach Park and Oleta River State Park sunbathing, water sports and fishing keep residents active and busy.
 
Click for a closer look at the sumptuousness of Sunny Isles Beach!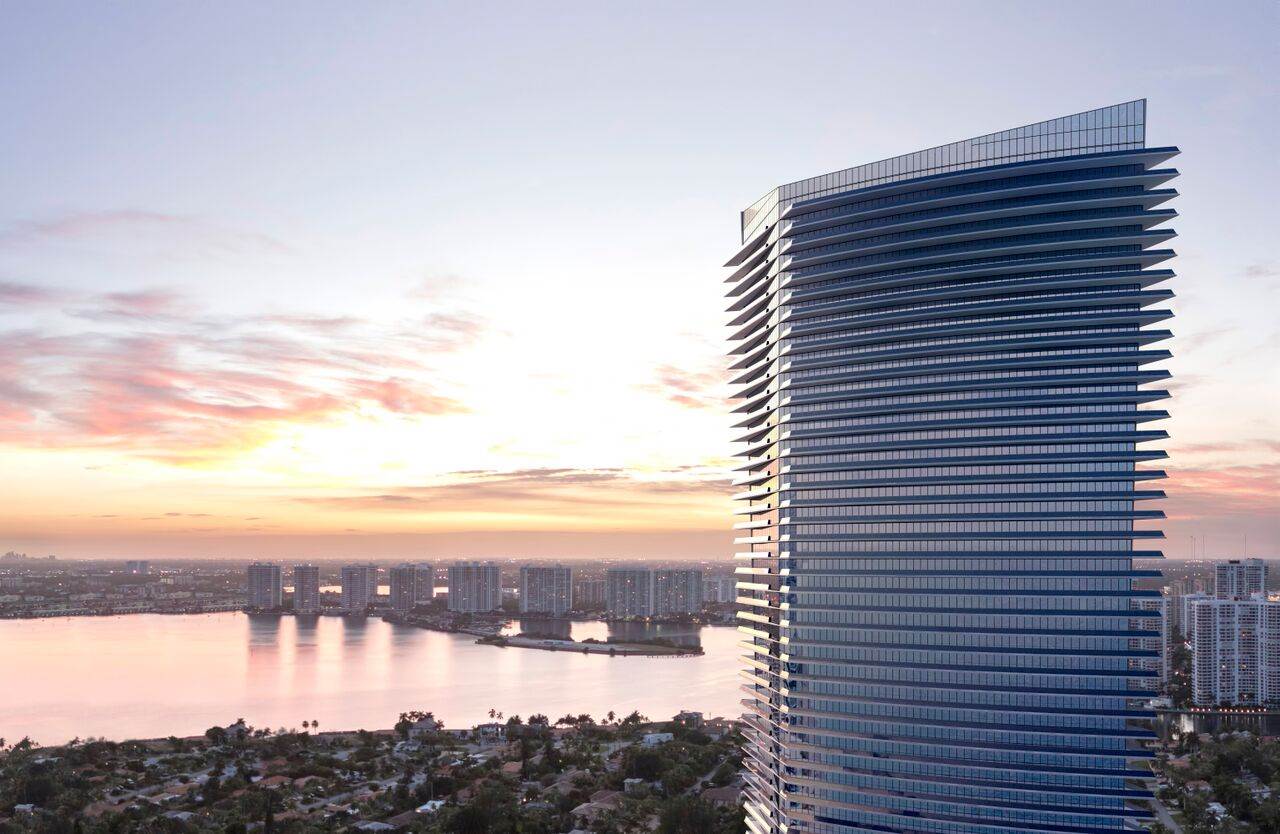 7. Coconut Grove
If you're looking for an upscale waterfront destination close to academics and the urban core, look no further. Coconut Grove is a scenic neighborhood hugging the Ocean with plenty of schools and universities. A sightseer's paradise, its exquisite natural beauty is best showcased in the Vizcaya museum and gardens, abundant public green spaces, al fresco dining options and walking plazas. The chic Cocowalk takes care of all your retail needs with eateries and an open-air theater for entertainment. Coconut Grove boasts of its very own art scene with local galleries and a colorful arts festival to show for. Luxurious, high-rise condos to beachside cottages will have you anchored for good.
Click to see what makes Coconut Grove, groove!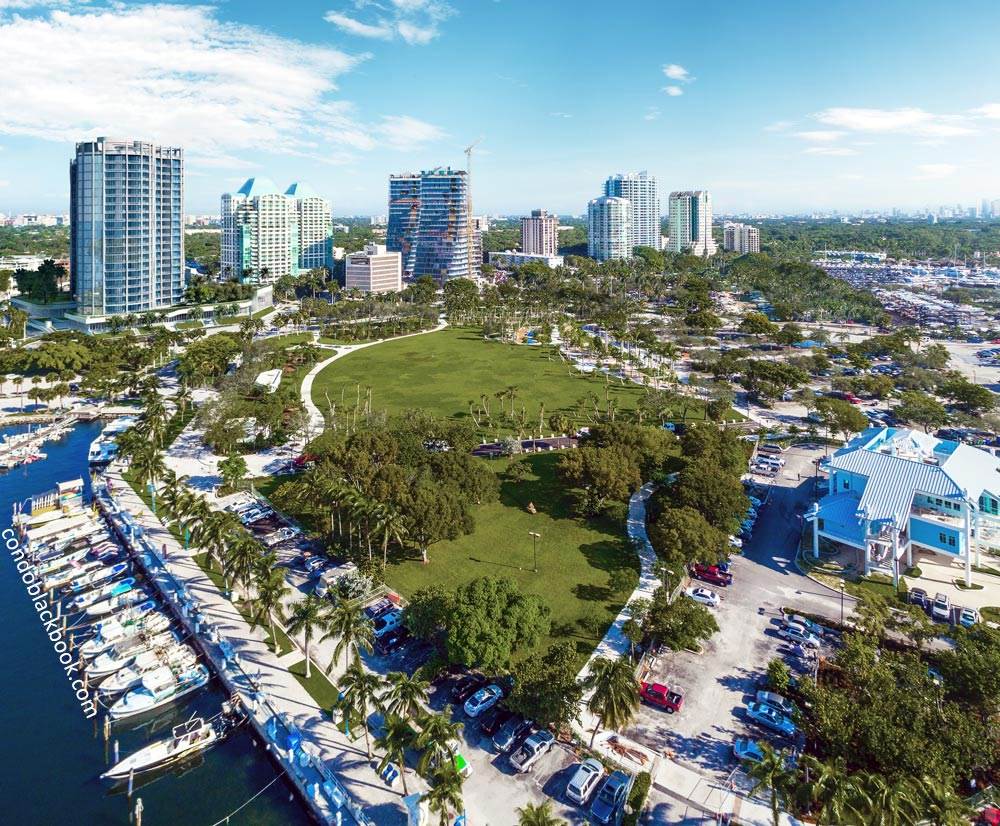 8. Key Biscayne
If you'd like to get a taste of island-like luxuries, then vacation with or raise a family in Key Biscayne. Home to one of the largest, family-friendly beach-parks with bird and butterfly walks, the Crandon Park offers plenty to see and enjoy with friends and family. A plethora of golf clubs, country clubs and yacht clubs promise to keep head honchos busy, while families can work on their tan and picnic on the pristine beachfront. End the day with perfect island seafood here. One of the most luxurious zip codes in the country, find your perfect home in a waterfront luxury condo or luxurious single-family home. A Rickenbacker Causeway ride brings you right back in the mainland.
Sound like fun? Click to know more about Key Biscayne!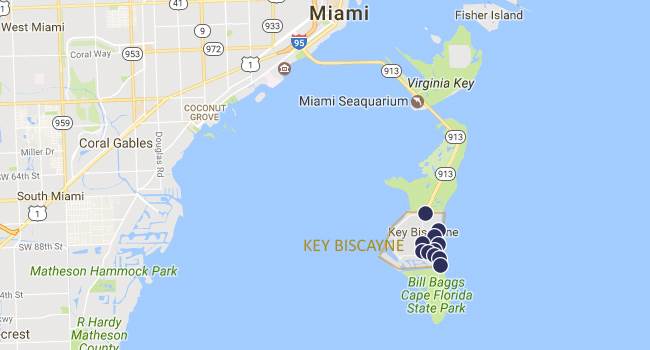 9. Edgewater
An up and coming neighborhood, Edgewater is perfectly positioned between the Ocean and urban core. Boasting of its own collection of trendy restaurants, pubs and cafés, you'll only be minutes from the artsy Wynwood, eventful Arts & Entertainment District and dramatic Downtown. With a plethora of luxury condos and hotels making their way into this waterfront neighborhood, you'll want to get in while it's still affordable.
Click for a mini tour around Edgewater!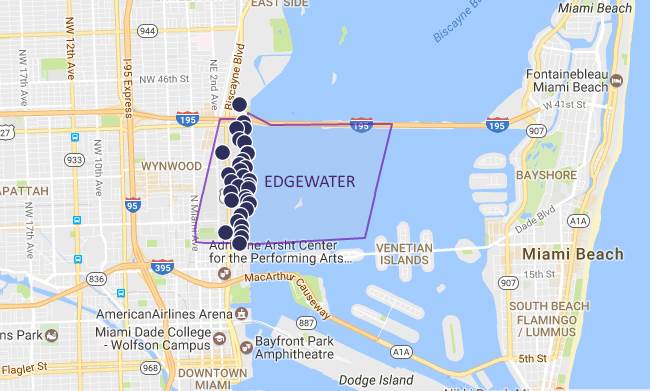 10.Brickell
For those looking for the complete work-play-stay package, Brickell means business. Also known as the 'Manhattan of the South', it's all suit and tie here until happy hour begins. Take a break from back-to-back meetings with an indulgent tour of the open-air Shops at Mary Brickell Village or visit one of the many top-tier restaurants, upscale lounges and cocktail bars in town. Hugged by the ocean on one side and Miami River on the other, you'll find luxury condo towers and sophisticated apartment complexes offering high-style living options. The under-construction Brickell City Center will only add landmark retail, play and stay options to this urbane neighborhood.
Sound like a good deal? Click for more on Brickell!
And, after being here in Miami, if anyone still misses the snow – we have inflatable snowmen to cheer you up!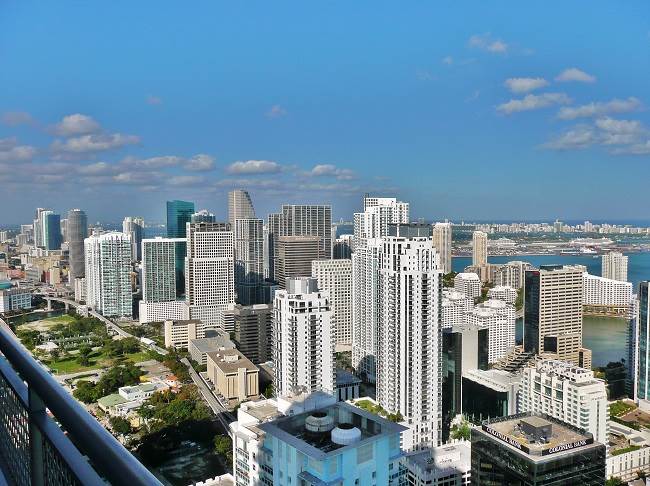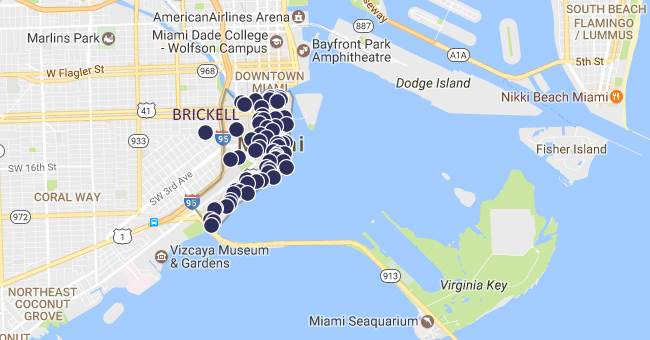 Share your thoughts with us
Sign up now
Get news and updates delivered to your inbox