Top 10 Projects (Not Condos) That Will Change Miami Forever
Mar 06, 2017 March 06, 2017
We all know how Miami has been under heavy development and construction for over a decade and that the trend is nowhere near stopping. However, in addition to the endless condo buildings going vertical, there are major projects underway that are set to make Miami more appealing as a global city.
A decade or so down the lane, not only will Miami be unrecognizable, but also be that much easier to live in with less traffic (or at least more options to avoid it . . . I'm personally rooting for this one), master-planned live-work-shop-play mega-complexes and more eco-friendly infrastructure.
Here's looking at the top ten projects that will change Miami forever, in no particular order:
1.  Miami WorldCenter
Occupying ten blocks in the heart of Downtown Miami, this is one of the largest, private master-planned projects in the country. Giving Miami a one-of-a-kind mega live-work-play destination, expect 450,000 sq. ft. of the Center to be dedicated to best-in-class retail, dining and entertainment options. Featuring the Marriott Marquis World Convention Center Hotel, it will also add 1,800 hotel rooms, 600,000 sq. ft. of convention space and an 80,000 sq. ft. deck for outdoor events.
 
Additionally, the Miami WorldCenter will also bring a mix of luxury residences, boutique condos and apartments – of which the Paramount Miami World Center Condominiums and Seventh Street Apartments are already underway. There have also been talks of integrating the mega project with the under-construction All Aboard Florida / Brightline high-speed rail system.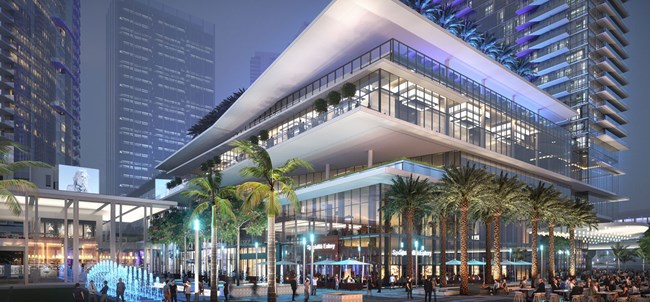 2.  Miami Beach Convention Center
South Beach's Miami Beach Convention Center has been known as home to the Art Basel and host of several world-class beauty pageants, historic boxing matches and iconic wrestling events, in addition to popular conventions and meetings. Currently undergoing a $615 million renovation and expansion, the Center aims to resolve traffic issues, create more green spaces, generate more business opportunities and be more socially and environmentally efficient by its completion in 2018.
 
As part of its renovations, the Miami Beach Convention Center will earn 505,000 square feet of exhibit space, a 60,000 square foot grand ballroom, 20,000 square foot glass rooftop junior ballroom, versatile indoor/outdoor public spaces, brand new meeting rooms, an LEED certification and 800-car rooftop parking open to the public and residents.
 
The 5.8 acre lot across the street, which was being used for parking, will be turned into a public park with canopy trees, a food plaza and public plaza honoring veterans. Furthermore, the historic Carl Fisher Clubhouse will be restored and a $7 million art budget will ensure more public art installations.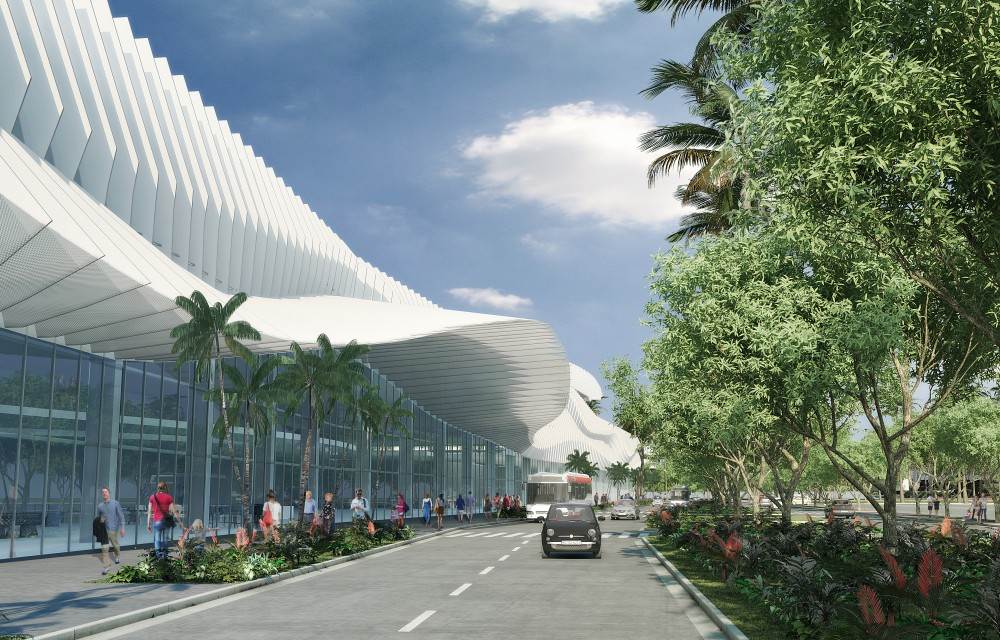 3.  Mana's Wynwood Special Area plan
With the aim to turn Wynwood into an international business, culture and entertainment campus, entrepreneur Moishe Mana is pushing for a two-phased 25-acre Special Area Plan. The Plan will bring 51,146 square feet of civic space, 3,487 residential units, 8,483 above and underground parking spaces, and a 2.5-acre park known as "Mana Commons" to Wynwood.
 
The master-planned campus will include commercial, hotel, retail, industrial and manufacturing components, with most of the art and culture centered around the 2.5-acre square. While the western half stands approved with its 24-story commercial tower clusters, the culture-rich eastern half is awaiting review. Mana is also already paying to bury all the electrical lines that run across his holding as well as putting $7.2 million into a Wynwood public benefits fund.

 


4.  Design District Master Plan
The "it" place for outdoor luxury shopping is not just growing in popularity, but is also expanding its boundaries and getting a makeover. The master plan on Design District's redevelopment will lead to economic and environmental revitalization of the neighborhood. The project will add 22.92 acres, increase commercial space by 70,000 square feet, add 82 residential units, increase above and below ground parking spaces by 304 units, add 4,049 square feet of civic space and increase open space by 5,264 square feet.
 
On the aesthetic front, a central pedestrian mall will open up with rooftop gardens and department stores on either end, a pedestrian promenade will stretch from 38th to 42nd streets, expect more trees and an enhanced streetscape design, existing buildings such as the Buena Vista will get a facelift, new street side cafés will be added, a bamboo screen will hide most of the FEC tracks and a Fly's Eye Dome entrance will lead to the underground parking deck. Much has been done, but the exciting development hasn't completed yet.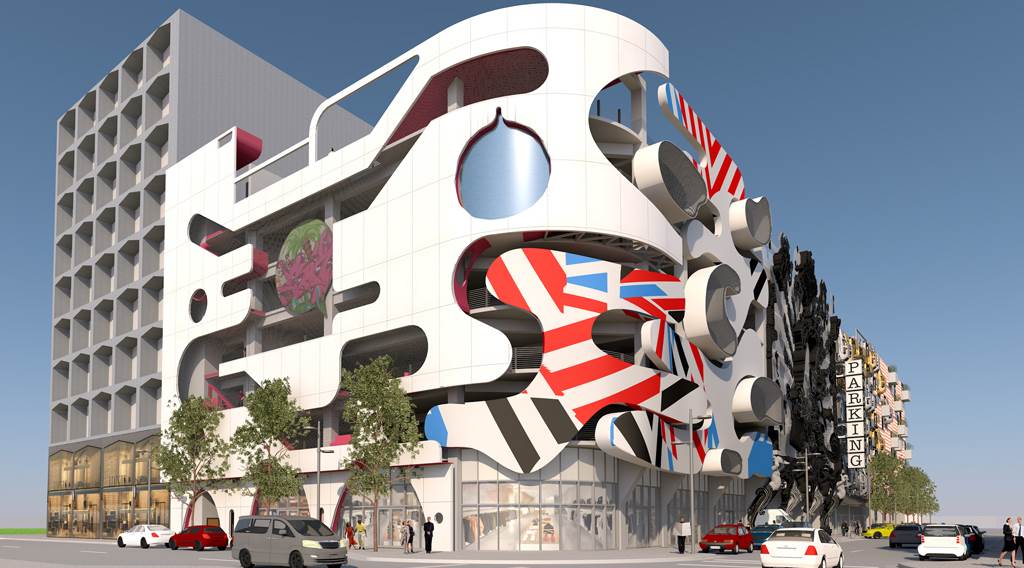 Museum Garage

Paradise Plaza
 


5.  Flagler Street Beautification
In for a $13 million renovation and beautification is the historic Flagler Street, which has long been home to boutiques and mom and pop shops. In order to modernize this popular Downtown Miami street and make it more eco- and pedestrian-friendly, expect upgraded sidewalks, enhanced crosswalks, fresh outdoor cafés, new bike racks, improved street lighting, off-street valet parking, and shade trees to be added by the end of 2017.
Envisioned to be the 'Lincoln Road' of Downtown, there will also be an infusion of interesting restaurant and retail options as well as moveable railroad gates to section off the area during festivals and events. Residents of the close by Centro, 50 Biscayne, Monarc at Met 3, Epic and Loft Downtown II condos will be in for a real treat as soon as they step out.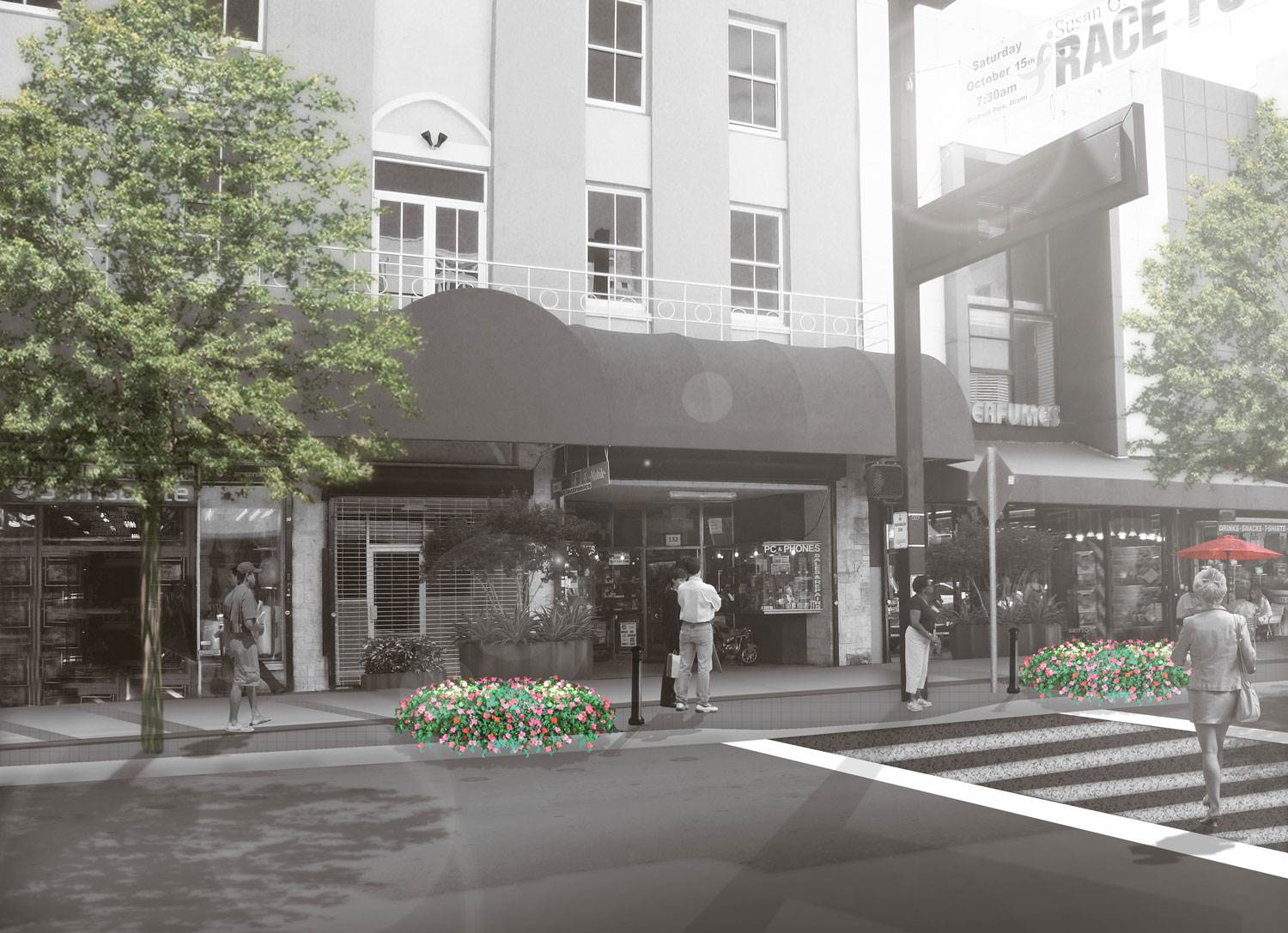 6.  Signature Bridge
The Signature Bridge project in Downtown Miami is expected to begin by the end of the year and take a total of 5 years to complete, if all goes well. While the majority of the project aims to rebuild 1.4 miles of I-395 from the Midtown interchange to the west channel of MacArthur Causeway, it actually contains four components. It consists of the I-395 reconstruction, improvements to SR 83611 of the Miami-Dade Expressway Authority, pavements and reconstruction of I-95 and improvements to the westbound connector.
 
Simply put, the Signature Bridge project will put a higher, visually appealing bridge over Biscayne Boulevard, directly link I-95 to I-395 with elevated ramps, increase capacity, enhance streetscape underneath the expressway with pedestrian pathways and common activity areas, update roadway and aesthetic lighting, integrate Intelligent Transportation Systems, eliminate operational deficiencies and better drainage systems.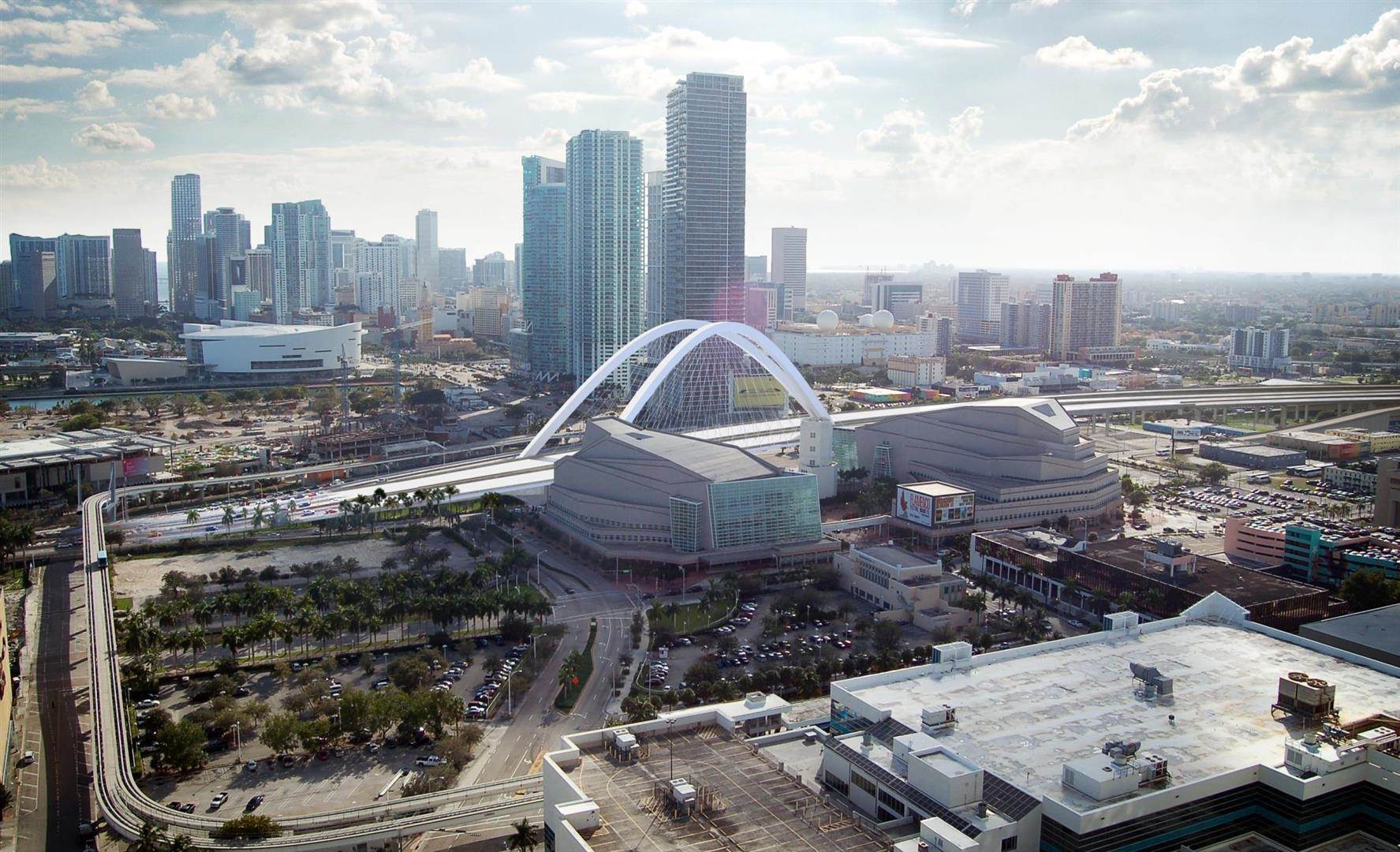 7.  Miami's Grand Central Station
The Grand Central or MiamiCentral occupies over six city blocks in Downtown Miami. Besides being a major connectivity hub for the Metromover, Metrorail, Metrobus, City of Miami Trolley Systems, future Tri-Rail Coastal Link and new Brightline Miami-Orlando express train arriving mid-year, it is also being developed as a mixed-use, urban hub. Once open, you'll find the city's first food hall experience at Central Fare, along with 180,000 sq. ft. of innovative retail, class-A office spaces and 800+ affordable rental residences. Conveniences of all sorts are about to find you, if you live at the Waldorf Astoria, Loft Downtown I or Loft Downtown II condos.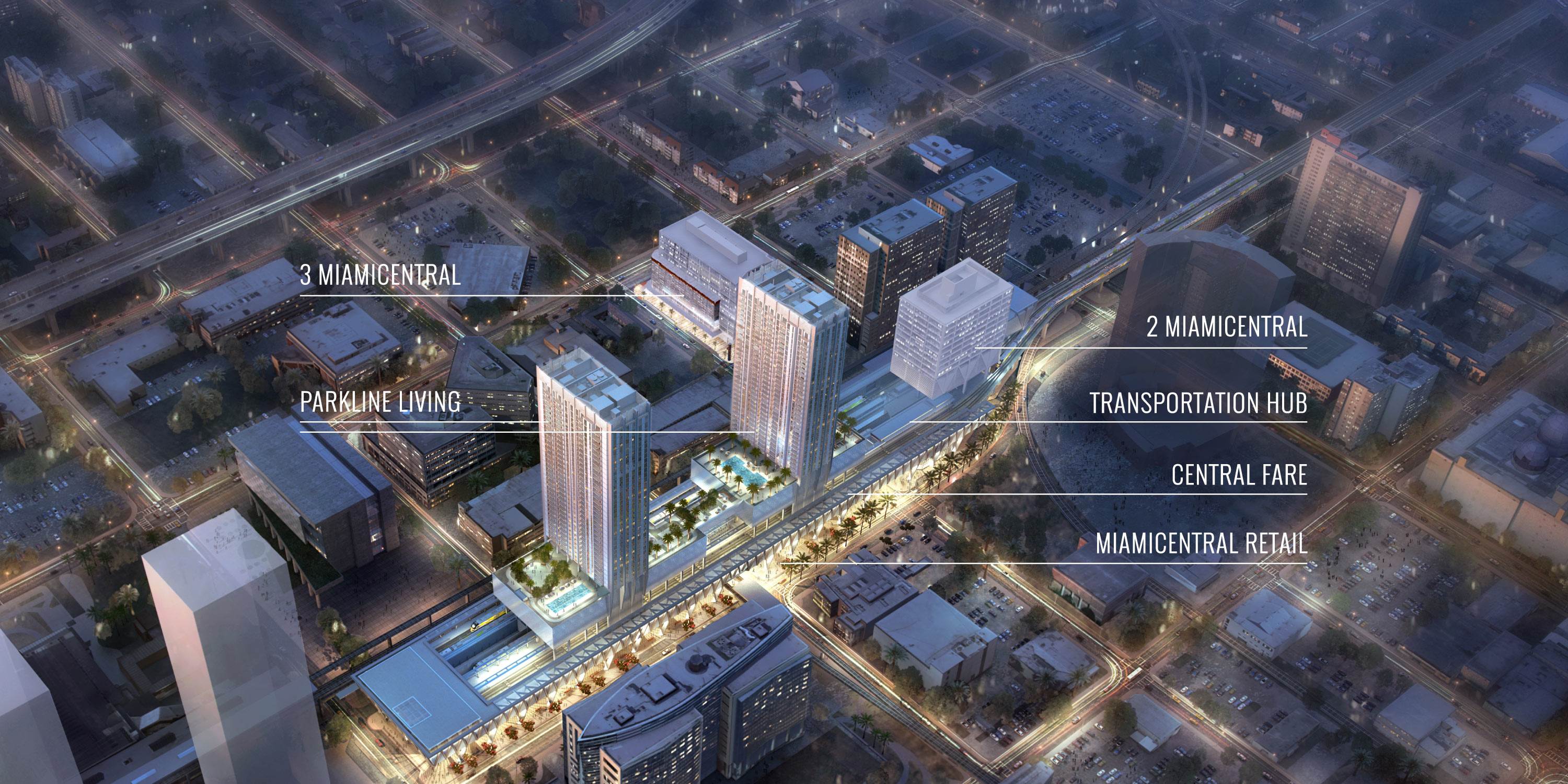 8.  Tri-Rail Downtown Miami Link
With the Tri-Rail expanding into the Florida East Coast Railway corridor, expect 26 trains per weekday to operate between Miami and Palm Beach. The Coastal Link or Downtown Miami Link is a first that will help extend the current Tri-Rail services to Downtown Miami. The line will use existing rail lines to connect the MiamiCentral and Government Center in Downtown to Palm Beach. It will provide faster and better public transportation options for people commuting between Downtown, the northeastern areas of the county, Broward and Palm Beach counties.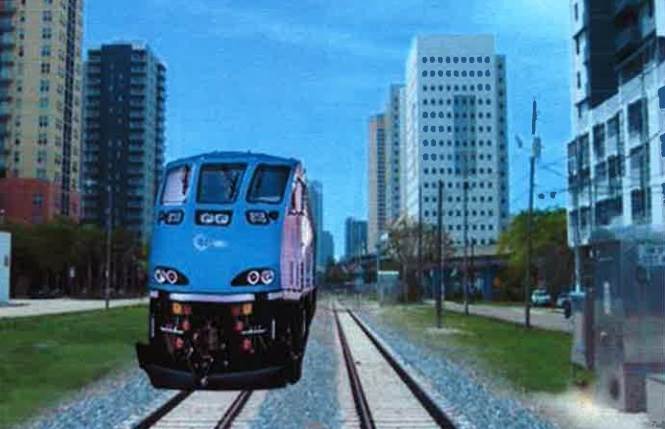 9.  BayLink Rail
While there's still some talk and waiting going on for the Baylink that's supposed to connect South Beach to Downtown Miami, this could be one of the most celebrated public transit systems if it gets off the ground. Whether it's a light rail, monorail or streetcar that makes the cut, it will definitely take the pressure off traffic and parking as well as the Metrobus' S route, which is the only public transit option available currently.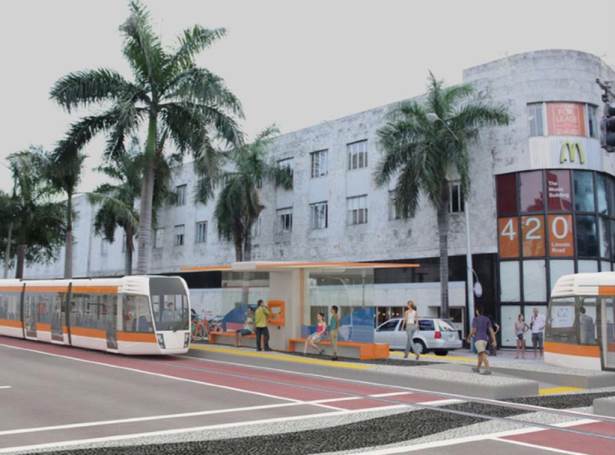 10. Brickell City Centre
Last, but not the least, I'd also like to mention the Brickell City Centre's retail wing opening as a bonus. Almost half a million square feet of shopping, dining and entertainment have brought new life to our financial district. Now, I (like most of you) am eagerly awaiting the debut of its 260,000 sq. ft. of class-A workspaces, 352 hotel rooms and 780 premium residences. I'm sure folks in the close by Brickell Heights East and West Towers, SLS Lux Brickell, The Edge on Brickell, My Brickell, 500 Brickell, Brickell on the River South and such must be equally excited with the addition of this new shopping mecca.
How would you like to visit or live in the Miami of 2030?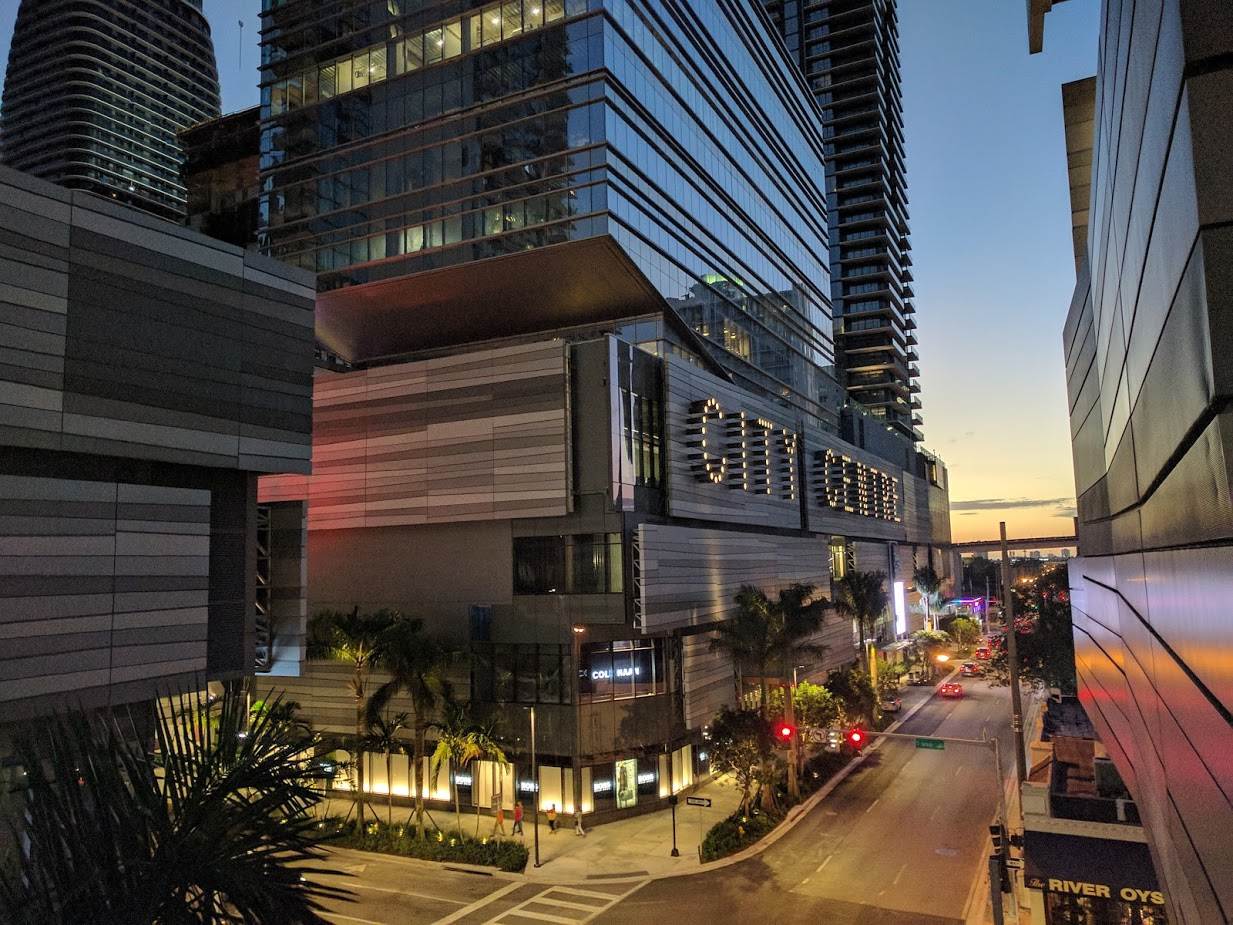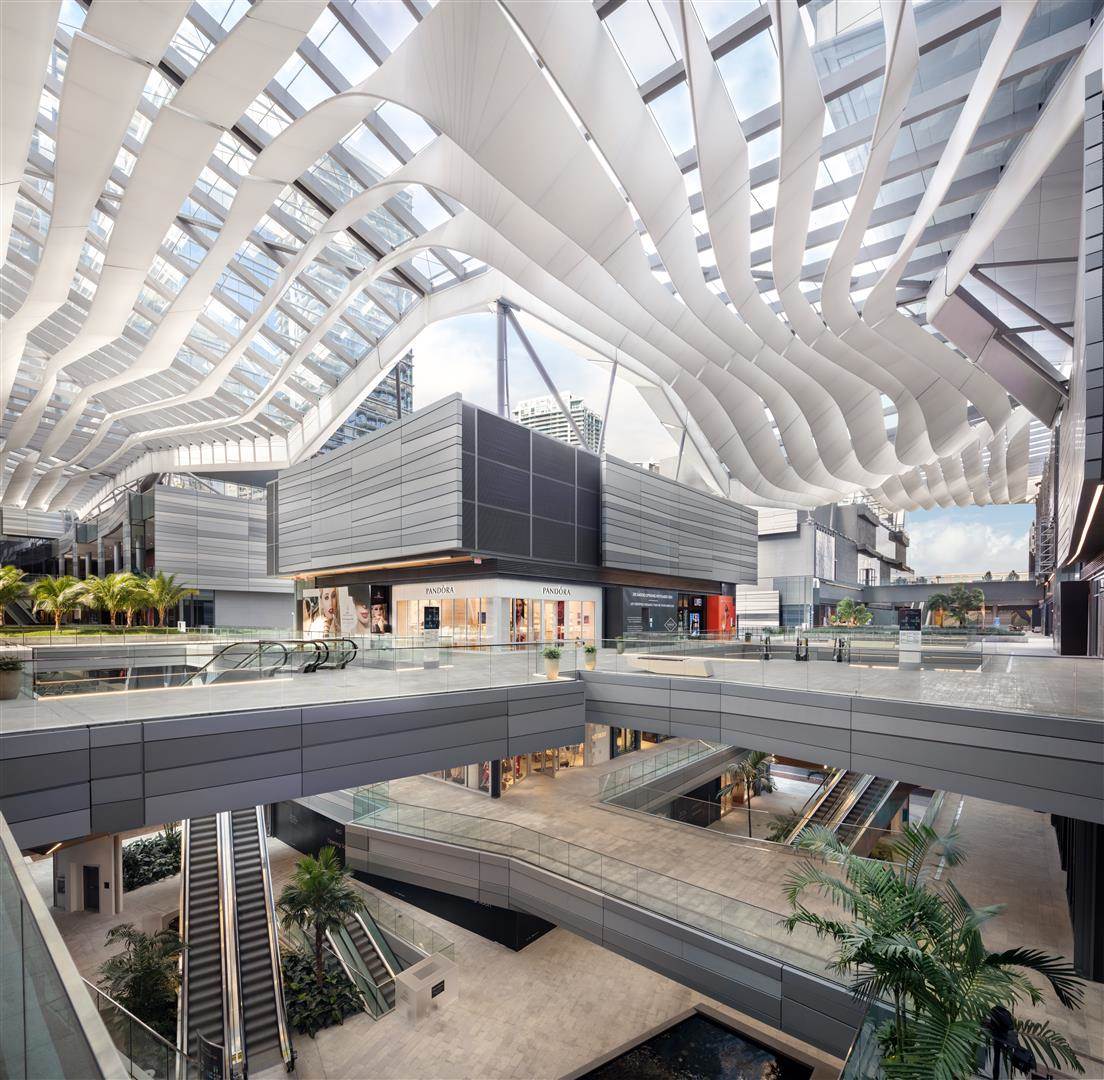 Share your thoughts with us
Sign up now
Get news and updates delivered to your inbox