Top 20 Coolest Miami Events in June 2023: Paraiso Swim Week, Florida Supercon, Alicia Keys & More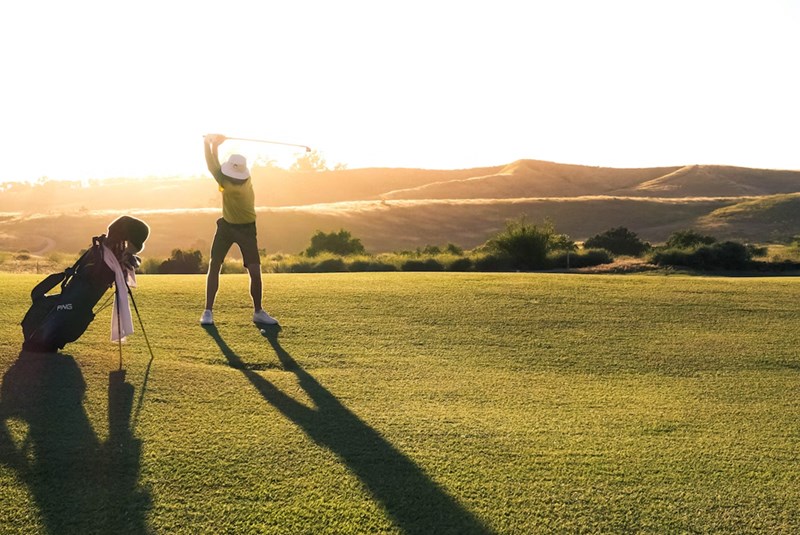 May 29, 2023 May 29, 2023
Summer truly brings on the "Heat" in Miami as the NBA Finals will be playing out at the Kaseya Center and Paraiso Swim Week hits the runway in South Beach. This month, we're making sure your social calendar shines as bright as our summer sun, with a list of the coolest Miami events happening in June 2023. Take a look below for the best ways you can kick off summer plus a bonus FAQ at the end for anyone planning a trip to Miami.


---

— 20 Cool Things to Do in Miami in June 2023
From a Bryan Adams concert to the Paraiso Swim Week, the Summer Fruit Festival to Florida Supercon, here are our top 20 picks for the best things to do in Miami this June:
---
When: June 8 & 10
Where: FLA Live Arena, 1 Panther Parkway, Sunrise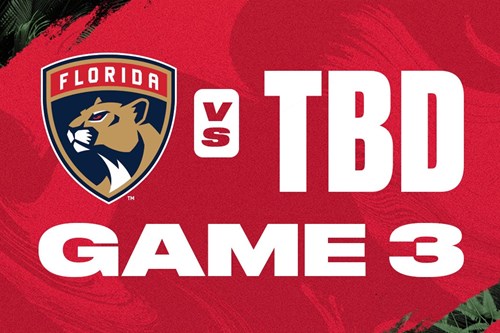 With the Panthers playing on home turf, you won't want to miss a moment of all the ice-smashing action! Grab your tickets now, and get your rats ready! 

2. World Ocean Day Celebrations in Miami
When: June 3-4 | 12-13
Where: Collins Park Beach & W South Beach, 2201 Collins Ave | Faena Beach & Theater, 3201 Collins Ave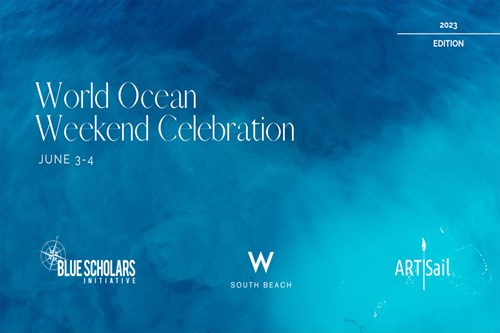 Join like-minded local conservationists to learn more about how to protect our coastlines and coral reefs, plus raise awareness about the importance of keeping our oceans healthy. Taking place in multiple locations across Miami Beach, you have two wonderful World Ocean Day events to choose from this June:
3rd Annual World Ocean Weekend Celebration, Collins Park Beach & W South Beach Hotel, Jun 3 & 4.

This part-free, part-ticketed weekend celebration kicks off in Collins Park, South Beach and concludes with an evening speaker event and film showing at the W South Beach. Presented in association with Blue Scholars and ARTSail, you'll get to learn all about marine life, ocean health, and the impact of volunteer work.

World Ocean Day - Weekend Celebration, Faena Beach, Mid-Beach, Jun 12-13.

This two-day celebration will feature a paddle-out with the Surfrider Foundation, an open-water swim with D&R, and educational talks on water testing with EarthEcho International. There will also be a beach cleanup camp, a #SaveBiscayneBay flag installation, and a closing gala at the Mammoth Garden & Faena Theater with more ocean talks, cocktails, and a film screening.
When: June 7, 9 & 15
Where: Kaseya Center, 601 Biscayne Blvd, Downtown Miami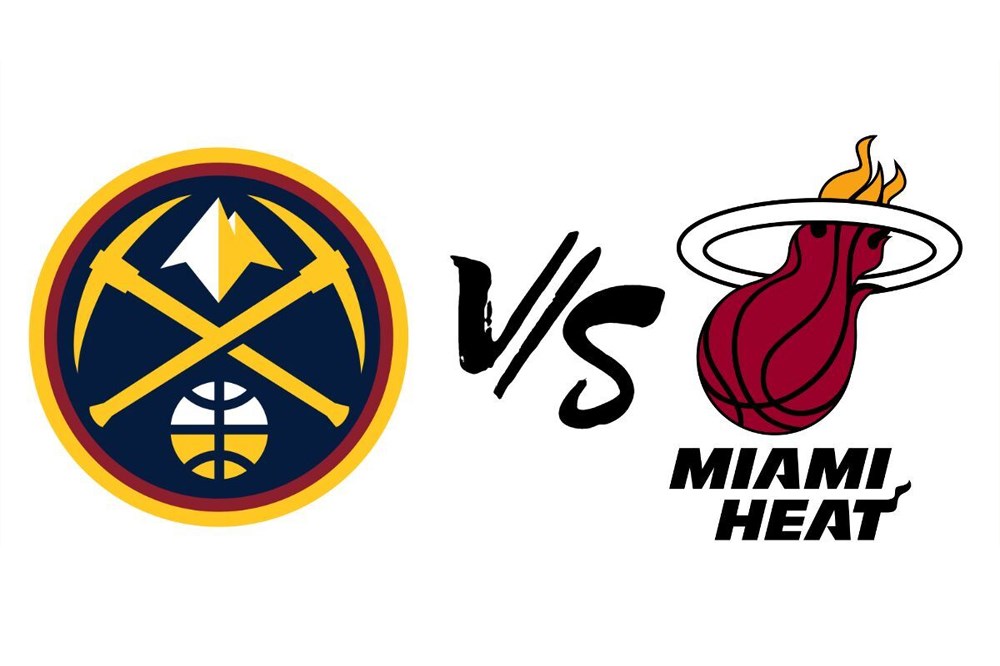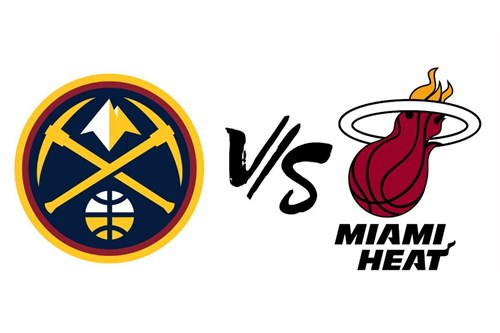 With the Miami Heat winning against the Celtics, your favorite team is in the NBA finals. The Heat will play on home turf on June 7, 9, and 15. We're sure rooting for #letsgoheat, are you?
When: June 8-11
Where: Multiple pop-ups, fashion shows, day events, and parties across Miami Beach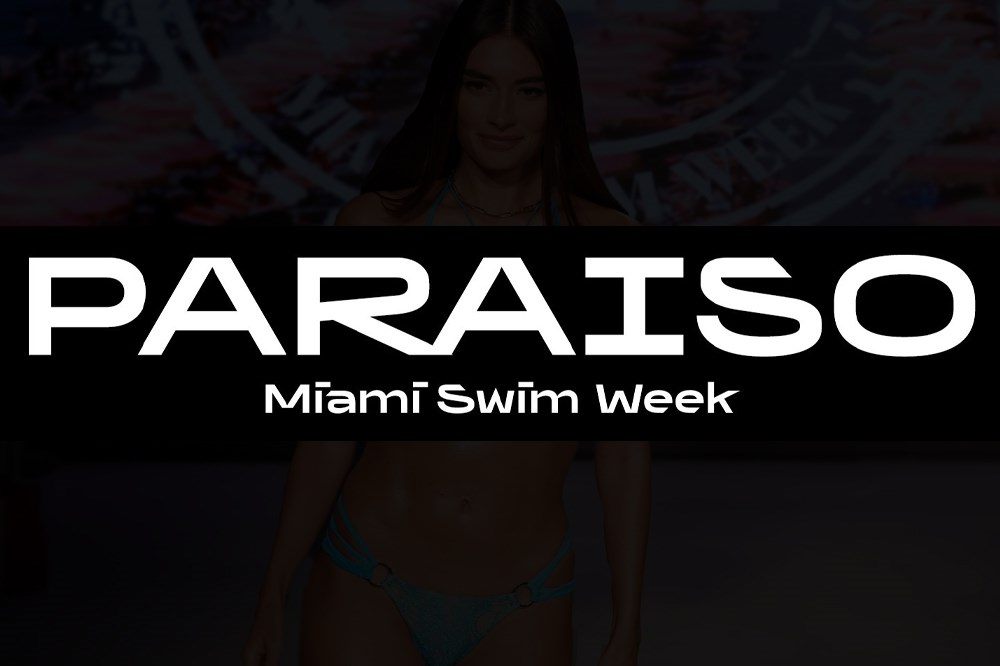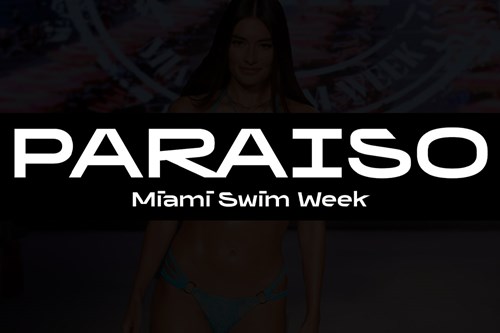 It's one of the hottest Miami events in June 2023, and you won't want to miss it! With its runway tent pitched on the Collins Park oceanfront in South Beach, Paraiso brings with it a plethora of fitness and wellness activations, concerts, pop-ups in the Design District, cocktail parties, VIP dinners, and of course, the hottest swimwear on the planet. Head over to discover the latest from designer labels like L*Space, Latin Snow, Ganni, Silvia Tcherassi, Perry Ellis, Eberjey, Montce, and many more.
Industry players won't want to miss the inaugural Summer Fashion Summit as well as the Upcycle Mentorship Challenge for students to raise awareness about sustainable fashion. Here's your link to the full programing at the Paraiso Swim Week 2023.
When: June 9
Where: Seminole Hard Rock Hotel & Casino, 1 Seminole Way, Hollywood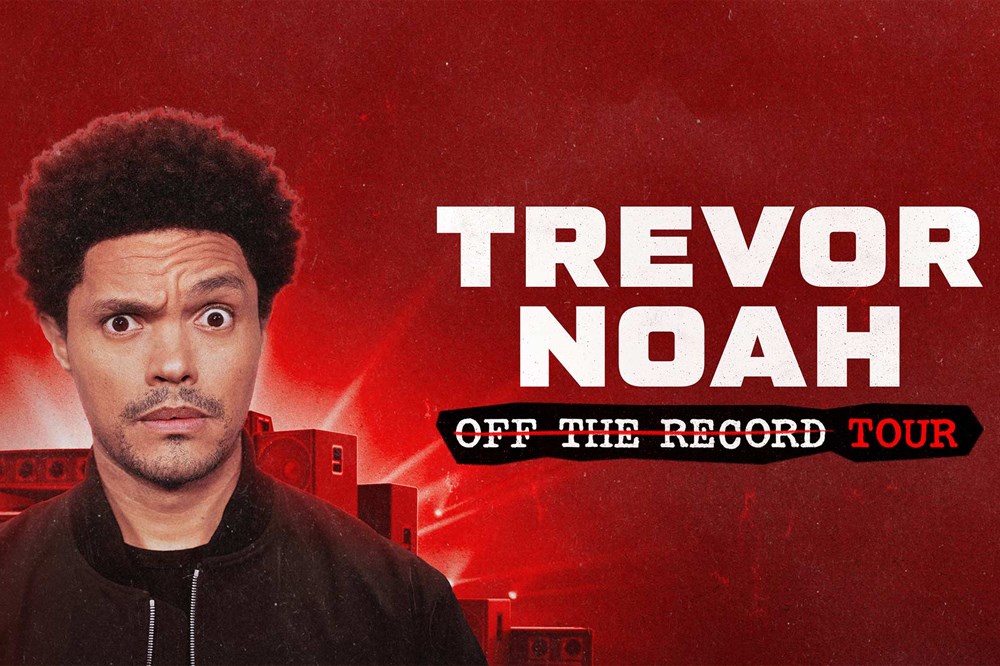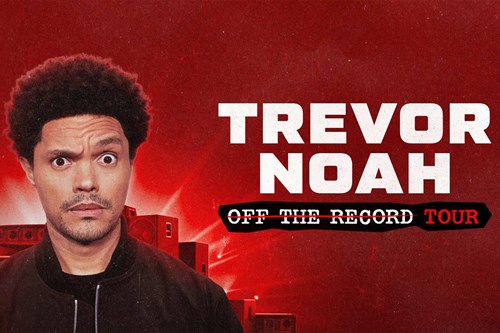 You probably know him from his Emmy Award-winning stint on "The Daily Show" on Comedy Central - and not to mention all the viral reels and videos. Bringing his highly successful "Off the Record" Tour to the Seminole Hard Rock Hotel, Trevor Noah will be here this June, leaving you in splits, in a light-hearted evening that you could enjoy alone or with friends.
When: June 10-12
Where: Multiple venues across Wynwood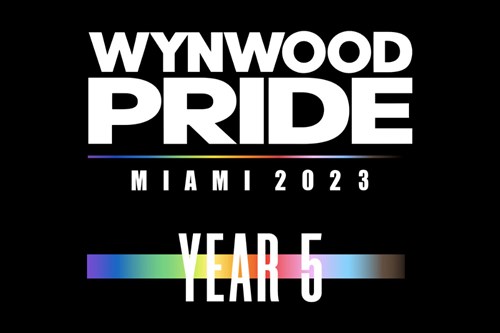 Join your LGBTQ+ fam for three days of live performances, spectacular art exhibits, delicious food and beverage, and all-inclusive fun. Come out to help raise awareness around topics such as representation and activism, while you enjoy colorful after parties and loads of socializing. Part of the proceeds from this 3-day festival will also be donated to various LGBTQ+ organizations to support meaningful causes within the community.
When: June 14
Where: Vizcaya Museum & Gardens, 3251 S Miami Ave, Coconut Grove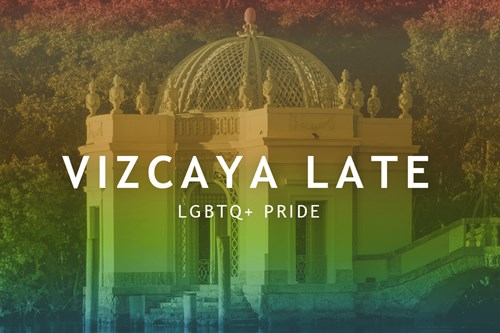 You'll want to take your LGBTQ+ fam along for this low-key Miami festival in June. Enjoy the sights and sounds of the Vizcaya, after hours, as you tune into local musicians on the East Terrace, make banners for a mini parade, and round out the night with delicious bites from onsite vendors. Don't forget to come dressed in your best Pride Parade gear and comfortable shoes!
When: June 14
Where: Adrienne Arsht Center, 1300 Biscayne Blvd, Arts & Entertainment District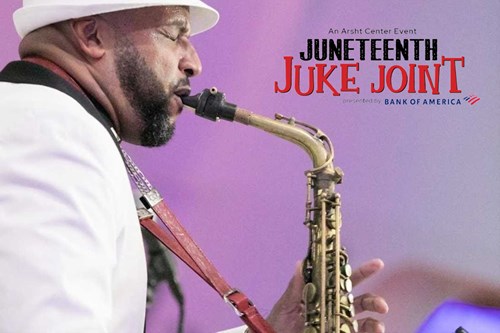 This June concert in Miami will be presented by the Arsht Center's Heritage Committee, paying homage to the rich history of Black music, culture and food. Presenting their second annual Juneteenth Juke Joint, expect to be treated to a spectacular mix of pan-African beats with DJ Shacia Päyne Marley and world-renowned saxophonist, producer, and composer Melton Mustafa Jr. on stage at the Peacock Foundation Studio
When: June 14-18
Where: Miami Beach Convention Center, 1901 Convention Ctr Dr + New World Center, 500 17th St, South Beach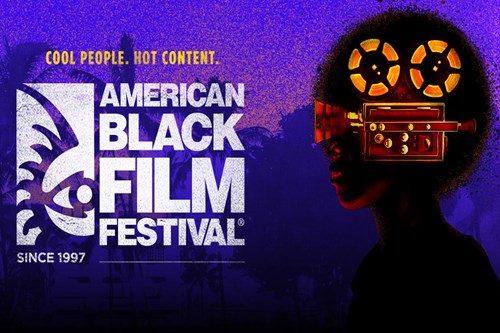 Empowering Black artists and presenting the best of cinematic entertainment made by and about the people of African descent, the American Black Film Festival will be back for its 27th edition with in-person and virtual screenings this year. Tune in for five days of live talks and events, spotlight screenings, world premieres, and exclusive parties. There will also be a festival expo, an HBO Short Film Awards ceremony, and high-powered networking.
When: June 16 & 18 + 17
Where: Kaseya Center, 601 Biscayne Blvd, Downtown Miami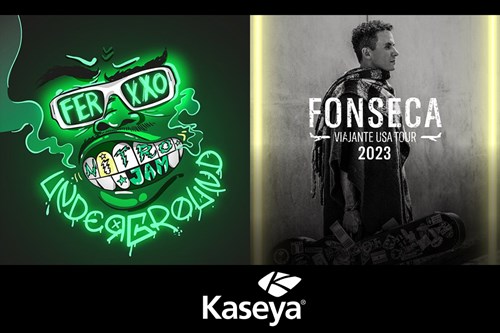 If you follow Colombian stars, then you'll want to mark your calendars for these explosive concerts in Miami in June 2023. First up, Colombian reggaeton and música urbana singer-songwriter, Feid will be bringing his massively successful Ferxxo Nitro Jam Underground Tour to the Kaseya Center on the 16th and the 18th.
Next up, seven-time Latin Grammy Award winner and three-time nominee, Fonseca will be light up the stage with his "Viajante USA Tour," featuring songs from his latest album of the same name.
When: June 17
Where: JW Marriott Marquis, 255 Biscayne Boulevard Way, Downtown Miami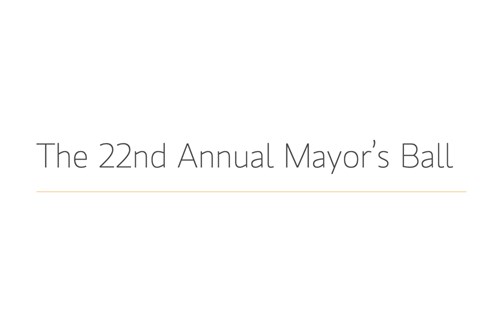 Join Miami's most influential names in business, government, and philanthropy for this evening gala presented by United Way. For more than 95 years, the organization has been committed to getting quality education and the opportunity to lead healthy and financially secure lives to the right people. This year, Mayor Daniella Levine Cava will serve as Honorary Chair.        
When: June 17
Where: Miami-Dade County Fair & Exposition, 10901 Southwest 24th Street Miami, Westchester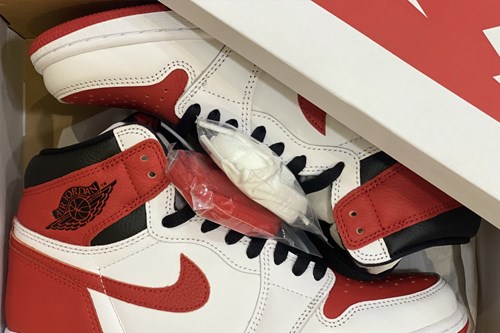 If you're looking for some unique things to do in Miami in June 2023, then this Sneaker Convention is for you. Known as the biggest sneaker event of the year, hosted by "Only in Dade," hop on over to find a grand collection of vintage to streetwear, old-school to art, trendy to collectible, and more sneakers at this weekend expo. 
When: June 18
Where: Deering Estate, 16701 SW 72nd Avenue, Palmetto Bay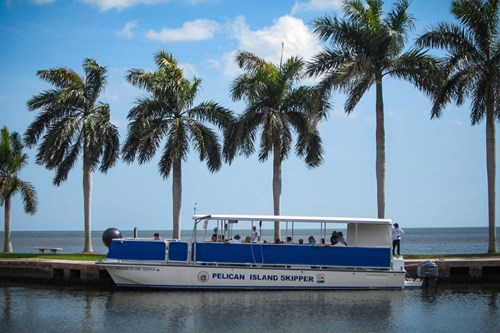 Spend quality time with dad this Father's Day as you take him for a catch & release fishing trip on Biscayne Bay. Setting off from the historic Deering Estate, this 3-hour afternoon cruise aboard the Pelican Island Skipper (a 45-foot Corinthian Catamaran), will also feature staff naturalists, educating guests on the various seabirds and marine mammals you encounter on your trip.
When: June 20
Where: Seminole Hard Rock Hotel & Casino, 1 Seminole Way, Hollywood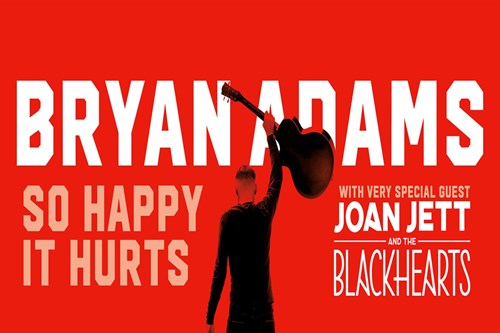 One of our highlight concerts in Miami in June 2023, you won't want to miss a beat on this one! A legend in no need of introduction - Bryan Adams will take the stage at the Hard Rock Hotel in Hollywood with special guests Joan Jett & The Blackhearts this month. Get ready to wild out and be "So Happy it Hurts" as these rock 'n' roll sensations set the stage on fire.
When: June 23
Where: Country Club of Miami, 6801 NW 186th Street, Hialeah 
Tee off for a cause! Join friends or colleagues for a fun-filled day of golf, food and drink, plus a chance to win exciting prizes – all to benefit United Way Miami, an organization committed to getting people access to quality education, healthcare, and financial security. 
When: June 24
Where: Seminole Hard Rock Hotel & Casino, 1 Seminole Way, Hollywood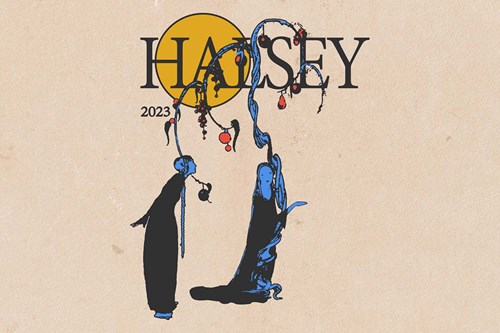 One of the only artists to have 4 different songs hit 1 billion streams on Spotify, plus a grand total of more than 50 billion global streams, Halsey will be performing live at the Hard Rock this July. Be there to rock out to all the hits from the "If I Can't Have Love, I Want Power," genre-bending, Grammy-nominated artist for a foot-tapping weekend.
When: June 25
Where: Fruit & Spice Park, 24801 SW 187th Avenue, Homestead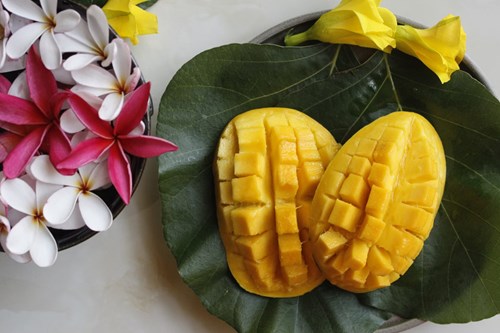 It's the juiciest of events in Miami in June 2023! Head out to the Fruit & Spice Park to enjoy a unique tasting of summer fruits and homegrown honey, an extensive mango and tropical fruit display, a watermelon eating contest, free educational workshops, plus lawn games for the kids. This weekend festival will also feature local vendors offering delicious bites, arts & crafts, tropical fruit trees, veggies, and plants.
When: June 28
Where: FLA Live Arena, 1 Panther Parkway, Sunrise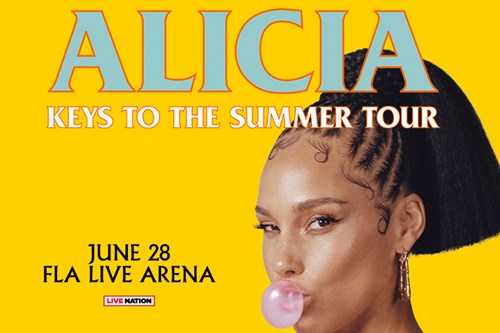 Another one of our can't-miss concerts in Miami in June 2023; Alicia Keys will be kicking off the North American leg of her "Summer Tour" at FLA Live Arena. Grab a seat to catch the piano-driven soul singer in a brand-new avatar with a completely reimagined and redesigned 360-degree, "in the round" concert for an elevated experience.
When: June 30 – July 2
Where: Miami Beach Convention Center, 1901 Convention Ctr Dr, South Beach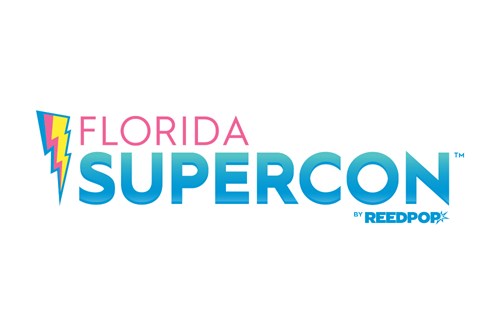 If you want to geek out, then this one tops our list of Miami events in June 2023. Head over to the Miami Beach Convention Center to live out your Loki to Skywalker and Gamora to Sailor Moon fantasies with loads of pop culture fun. Bringing together the world's most famous fandoms, you'll be treated to three days of celebrity appearances, superhero meet and greets, anime, cosplay eye candy, gaming adventures, and much more.
When: June 2023 through February 11, 2024
Where: Pérez Art Museum Miami (PAMM), 1103 Biscayne Blvd, Downtown Miami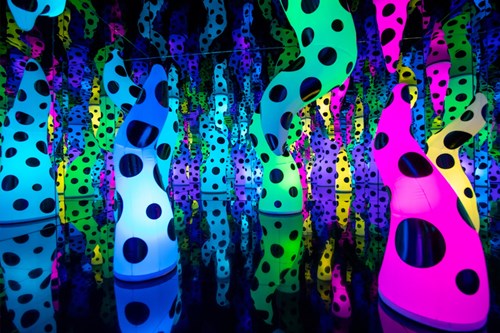 Known for her extensive use of polka dots and signature "infinity" installations, you'll definitely want to clear up a summer weekend to experience one of Yayoi Kusama's most immersive experiences. The Japanese artist's 2013 exhibit is a captivating mix of pop art, minimalism, and psychedelia.


---

— FAQs


Is June a good month to go to Miami? 


Yes, June is a good month to visit Miami. Considering we're just stepping into summer, with a few rain showers here and there to manage the heat and humidity, June is a great time to enjoy our beaches and tropical landscape. There are also plenty of amazing

things to do in Miami in June

, as listed above. Just be prepared for an afternoon rain shower and some tropical heat. All the better to jump into the beautiful waters of South Beach.


How hot is Miami in June? 


Day time temperatures average at about 30°C or 86°F, while night time temps can fall to 24°C or 75.2°F, based on 

data from weather2travel.com

. The average sea temperature is about 28°C or 82.4°F – perfect for an afternoon dip to cool off.


Is Miami expensive in June? 


That depends. If you are visiting Miami in June, expect Miami to be less expensive compared to the peak tourist season of February or March. Typically, flights are less expensive and you'll also find great deals and discounts with 

Miami Hotel Months

partner properties such as Loews Miami Beach, SLS South Beach, or the St. Regis Bal Harbour Resort.

What is the best month to go to Miami? 
January through April are the best months to visit Miami because of the incredible weather here, with gorgeous sunshine, very little rain, and lower humidity than usual. However, it can also be a very busy time with spring breakers taking over the beach. So, as insiders, we recommend visiting in February or early May because you are less likely to run into tourists, the beaches are still beautiful, and you are here before the rainy season of summer really starts.





So, which of the above Miami events in June 2023 made it to your calendar? We'd love to hear it! Drop us a comment on Instagram, Facebook, YouTube, or Twitter!
Share your thoughts with us
Sign up now
Get news and updates delivered to your inbox