Top 5 Reasons to Move to Greater Downtown Miami instead of Miami Beach
Sep 18, 2019 September 18, 2019
For decades, Miami Beach has been the ultimate choice of residence for anyone thinking of living in Miami. The charm of living in a top vacation spot, enjoying the beach lifestyle and being close to the hottest nightlife is undeniable. However, living in Downtown Miami and its neighboring districts such as Brickell, Brickell Key, Edgewater, and the Upper East Side has its own perks too.
Here are the top 5 reasons that make living in Greater Downtown a better choice than Miami Beach:


Close to Work/Business
For anyone looking to save on precious commuter time, the idea of living close to work/business can be a real game-changer. Downtown Miami and Brickell combined hold about 90% (that's our own rough estimate) of all the business activities that take place in Miami. This is where you will find most of your government offices, consulates, private offices, banks, international business offices, and co-working spaces. So, living in Greater Downtown can put you within minutes of your place of work, saving you a lot of time and hassle on a daily basis.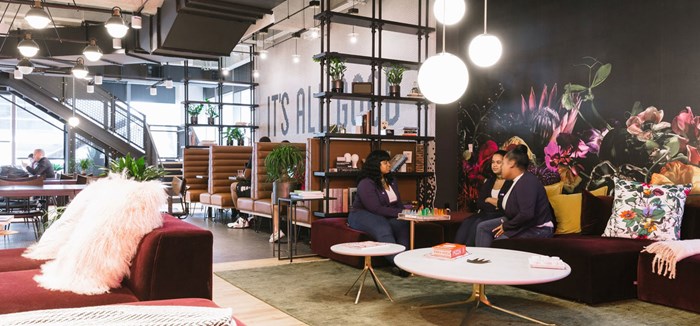 WeWork Brickell City Centre - Photo courtesy of WeWork


More Family-Friendly Part of Town
Think Miami Beach and you will most likely imagine a frivolous lifestyle with a party-like-a-rock-star-all-night-long atmosphere. And, you won't be all that wrong either. While Miami Beach does have its quieter, more luxurious pockets with all the facilities conducive to living with the family, you still can't help accidentally running into a party somewhere. So, until the beach cleans up its reputation, Greater Downtown wins on being the more family-friendly part of town.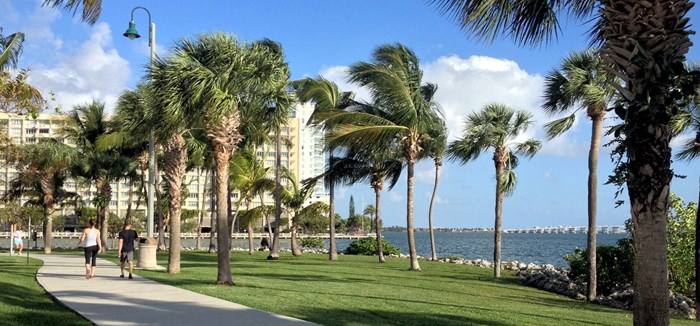 Margaret Pace Park - Photo courtesy of Ryan Healy


Art and Culture Hub
Living in Greater Downtown gives you easy access to the top art and culture destinations of Miami such as the Adrienne Arsht Center, Context Art Miami, HistoryMiami Museum, AmericanAirlines Arena, the art galleries of Wynwood plus the iconic Wynwood Walls, Perez Art Museum, Frost Museum of Science and much more.
The entire district is also home to some of the top restaurants and bars of the city, such as Fooq's, E11even, Blackbird Original, Zuma, Meraki Greek Bistro, Area 31 and more.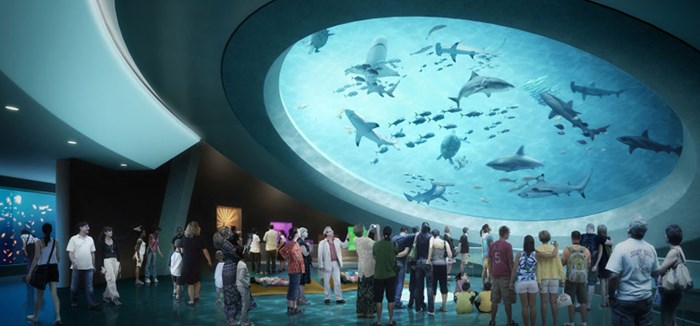 Go Car-free
According to our recent survey, Downtown and Brickell have near-perfect public transit scores. This means you can find every kind of public transportation option in these central neighborhoods - right from the Metrobus to the Metromover, Metrorail, Brightline (now Virgin Trains) and the trolley. These public transit options further link to the Tri-rail station and the Miami International Airport, making car-free travel around as well as outside of the city a real possibility.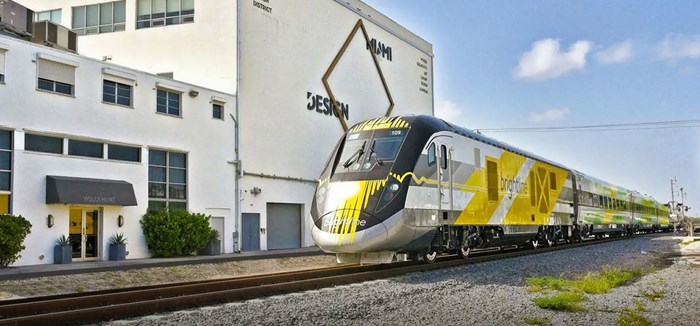 Brightline (Virgin Trains) - photo courtesy of Brightline


Affordable Luxury
Let's face it, living next to the beach and open ocean is a dream for most. This makes properties in Miami Beach much in demand, and thus more expensive. For instance, an ultra-luxury condo in South Beach features an average price tag of $3,087/sq. ft. compared to Echo Brickell's $1,250/sq. ft. with the same level of amenities. Such affordable luxury is what has been pushing more buyers towards the Greater Downtown area, since getting the same kind of high-end amenities at lower prices can really make a difference for those who care.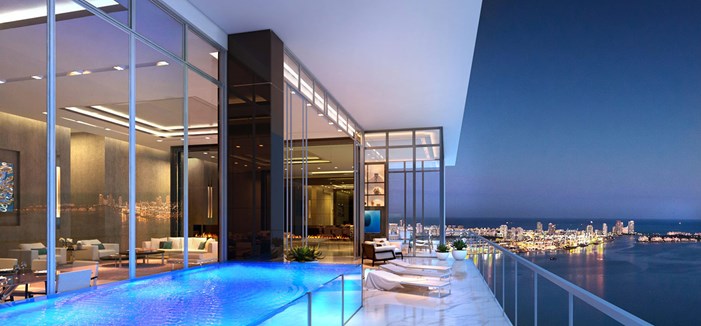 Echo - Brickell


So, if you want to live close to work, have instant access to the city's best art and culture spots, own high-end luxuries at (comparatively) affordable prices, travel car-free and enjoy a more family-friendly environment, a Greater Downtown residence would be better for you. (Also, the beach is just 10-15 minutes away whenever you need a break.)
Share your thoughts with us
Sign up now
Get news and updates delivered to your inbox