Top Tips on Moving from a House to a Condo
Jan 15, 2020 January 15, 2020
Calling all empty-nesters, downsizers and warm-weather seekers! We know how appealing Miami's beaches, balmy breezes and year-round good vibes can be. Couple that with some common life transitions, whether your kids are off to college or you're looking to have an easier lifestyle, and you've got the perfect recipe to transition from a home to a condo.
So if you're just thinking about moving from a house to a condo, or have already decided, here are a few useful pointers.


Who Says You Have to Downsize?
The first thing that often comes to mind when you sell your house and decide to move to a condo is "Will I have to downsize?" In Miami, it may not be all that necessary to go smaller if you consider some of the many expansive, ultra-spacious condos that have sprung up. Many two- and three-bedroom condos are often almost as spacious as homes, and come with many more amenities, such gyms and spas, restaurants, concierge services and more. So, even if you do have to downsize to a condo, you'll have so many perks that you won't miss the extra space.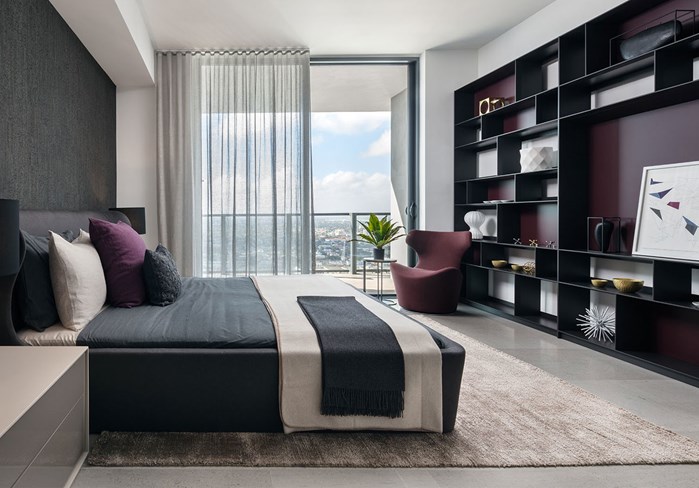 No More Maintenance Worries
Leaking roof? No worries. Clogged gutters? Ha! Need to paint the exterior? Forgeddaboutit. One of the biggest joys of condo life is that you're practically living maintenance free. Anything that needs attention beyond your apartment and balcony is no longer your responsibility. General property maintenance is covered by your homeowner's association fee, and includes all common areas such as the garage, the pool, the lobby, the fitness center, and any other amenities that your condominium offers, as well as things such as trash removal and landscaping.
If there's a problem with the roof, or elevator, you can sit back and let them take care of that, too. If you do have a small maintenance issue within your unit, the benefit of moving to a condo is that the building will almost always have a list on-hand of trusted plumbers, handymans, etc., if not one already on-staff. So, after having to take care of every detail that surrounds you in a house, it will feel utterly delightful to relax and sip an icy, poolside lemonade while somebody else cleans the pool. And if you're living in the north and tired of shoveling snow out of your driveway, well, the glorious South Florida weather takes care of that headache for you.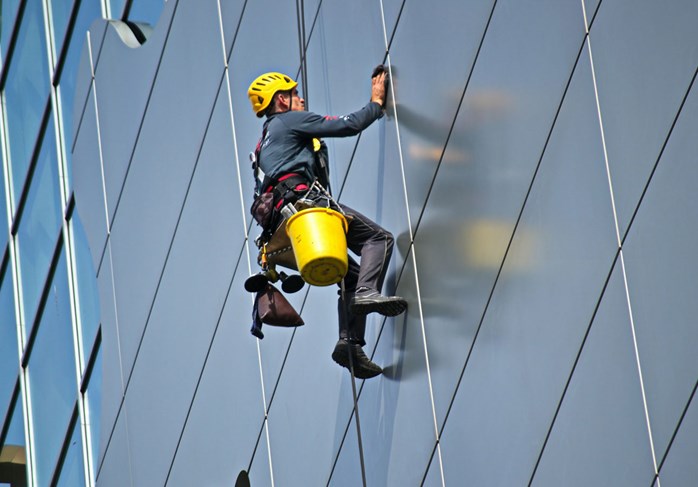 You'll Actually Get to Know Your Neighbors
Living in a condominium gives you a true community. Chances are high, with shared amenities, such as the lobby, spa, garage, and pool, you'll run into your neighbors during the course of your day, especially if you are condo living with pets. You'll certainly make new friends, often many who've also downsized to a condo, and because you aren't spending so much time maintaining your home, you'll naturally enjoy a more active and social life, even if it means making small talk with your neighbors or your doorman when you go to get the mail.
For families with small children, as well as for baby boomers or new retirees, community living can be a real lifesaver, as parents can help one another out with childcare and play dates, and neighbors can look in on each other or pet sit from time to time.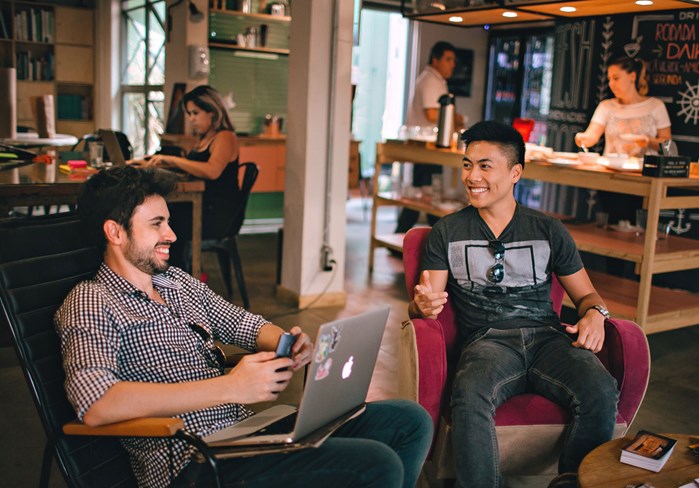 Your Quality of Life is Protected and Secure
Condo associations typically have set community policies and rules, such as times the amenities are open, designated areas for pets, planning for parties and receiving guests, for example. If any of your neighbors choose to be inconsiderate, you won't have to stress over whether to complain or call the police. Typically the condo association handles disciplinary issues among neighbors and keeps the peace.
The homeowner's association also makes sure that the entryway to your property is secure. If the lock to the front door needs to be changed for security reasons, the association will take care of this. For most luxury and new construction condos, doormen and lobby security are standard amenities. If any security issues come up, you can sleep tight knowing that the association is protecting your safety.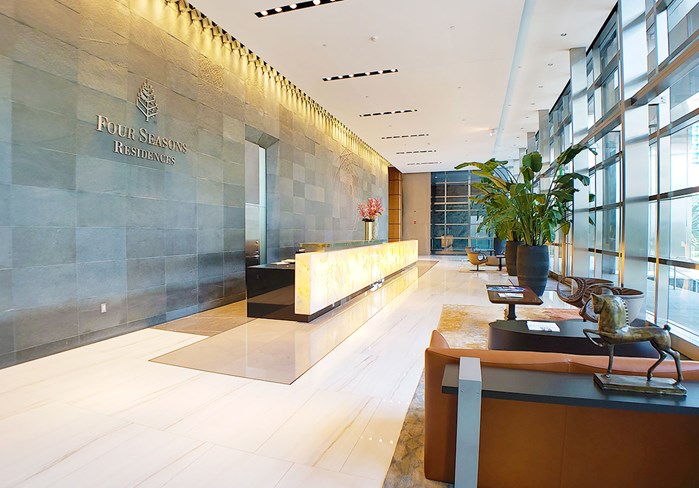 Fido and Fluffy are Welcome
If you've got pets, many wonder how condo living with pets will be. First, you might ask "will my pet be allowed?" And second, "how will my pet adjust to living in a condo?" In Miami, many, many people have dogs and cats -- these lovable furry friends are welcomed like family. When looking for your condo, just be sure to ask your realtor to check the pet rules for condos you are interested in. Most allow at least one pet, and you're likely to meet a few four-legged friends while out looking for condos. Additionally, there are many pet-friendly parks, dog parks, and Miami even has dog-friendly beaches, which you can read more about here.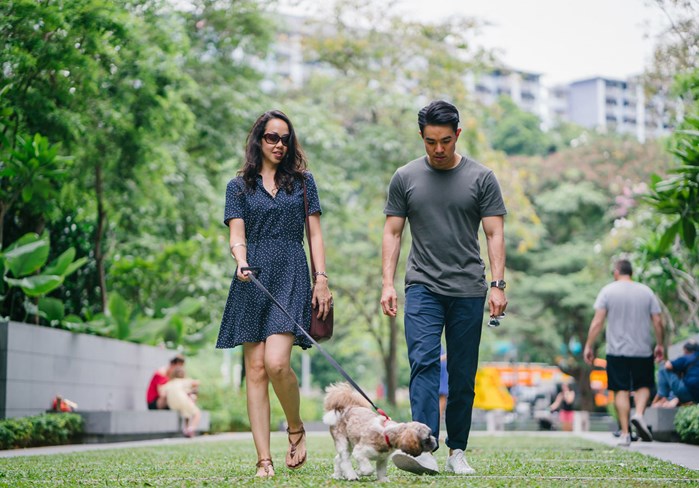 HOA Fees and Assessments can save you Money
While many think that HOA (homeowner's association) fees seem like added expenses when moving from a house to a condo, the reality is that you might end up saving money. HOA fees are the monthly maintenance fees that cover maintenance and repair issues you no longer have to worry about. Yes, there are occasional condo assessments that can come up to cover renovations, like new windows, and other major restorations, but they are typically every several years to decades, and when assessed are usually blended into the HOA fee.
Prior to purchasing your condo, your realtor can ask what recent assessments have been made and if any are planned for the building. In the general scheme of things, when downsizing to a condo, you're likely saving money on maintenance and repairs through a shared HOA fee with your fellow condo owners when compared to paying for those expenses out-of-pocket on your own house.


Other Tips
Of course, downsizing to a condo, like any move, will involve some changes. A few points to in keep in mind include any remodeling you may want to do may require notice and city approval, and you'll probably have to register any long-term guests that may come to visit. Parking is also typically regulated so you're always guaranteed to have your spot free.
If you like to travel a lot, and want to know if you can rent out your condo for shorter terms, be sure to check with the HOA prior to buying. In many cases, the condo association may restrict the length and terms under which you may rent out your apartment. If you're interested in owning a condo for the purpose of short-term vacation rentals, we've published an article to help you navigate this, specific to Miami short-term rentals.


---

If you're ready to experience the upsides of downsizing to a condo, then a Miami or Miami Beach condo may be just what you need. Give us a call at 786 930 4220 and we'll be happy to find you your new condominium home.
Share your thoughts with us
Sign up now
Get news and updates delivered to your inbox