Triptych Project Finally Approved After Ten Months
Nov 06, 2015 November 06, 2015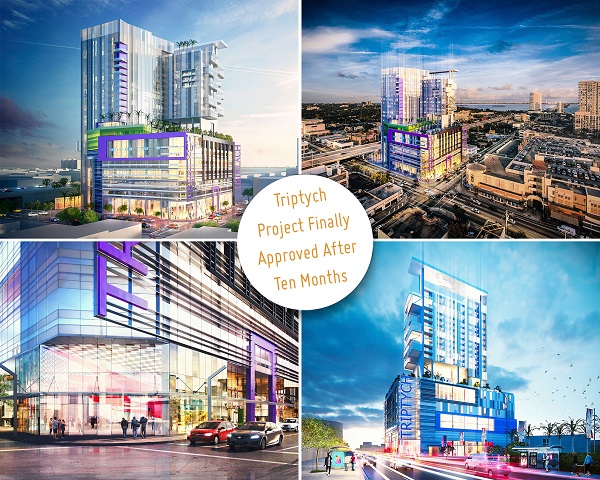 The city of Miami's Planning and Zoning Department has finally approved the long-awaited Triptych condo project.
HES Group, developer of the Triptych and many other partners in the project, submitted plans for the tower back in December of 2014. They finally received approval 10 months later during the first week of October 2015.
Due to several potential violations like setbacks and tree requirements, it was necessary for HES to seek a waiver from the planning and zoning department by submitting requests for review. This waiver would allow them to bypass a few lesser rules in order to complete their design as projected.
The tower will have a hotel component with 297 rooms, 36,000 square-feet of retail space and almost 60,000 square-feet of office space. Additionally, 500 parking spaces are planned in their state-of-the-art robotic parking garage on nearly one acre of land at 3601 North Miami Avenue. The project will stand at 20 stories tall, over 380,000 square-feet in total. Bermello Ajamil is the architect.
Source: thenextmiami.com
Photo credit: thenextmiami.com
Share your thoughts with us
Sign up now
Get news and updates delivered to your inbox