Unauthorized Advertisements for Brickell City Centre Appear in Hong Kong Newspaper
Aug 25, 2014 August 25, 2014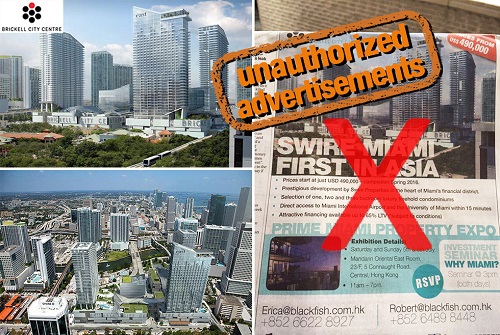 Some have spotted unauthorized advertisements in the South China Morning Post, a newspaper in Hong Kong, concerning the Brickell City Centre.
Swire Properties, developers of Brickell City Centre who are based out of Hong Kong, sent out alerts through various media noting that they did not authorize these advertisements. The transcript for the alert is as follows:"It has come to our attention that two entities, namely, Blackfish (HK) Limited and Asia Bankers Club, have published and/or distributed advertisements in relation to our Brickell City Centre project in Miami, Florida, the United States and an exhibition to be held on 5 and 6 July 2014.
Please note that Swire Properties has not authorised the advertisements and the exhibition in question."
Other related information says that pre-sales for the Brickell City Centre megadevelopment have been quite astounding. Sources say that half of the first 383-unit tower is already under contract less than a month after release. This statistic is also significant due to the City Centre's high down-payment requirements.
Source: exmiami.org
Photo credit: Brickell City Centre - exmiami.org,
Share your thoughts with us
Sign up now
Get news and updates delivered to your inbox