Unleash Your Dark Fantasies at the International Fairchild Chocolate Festival
Dec 17, 2015 December 17, 2015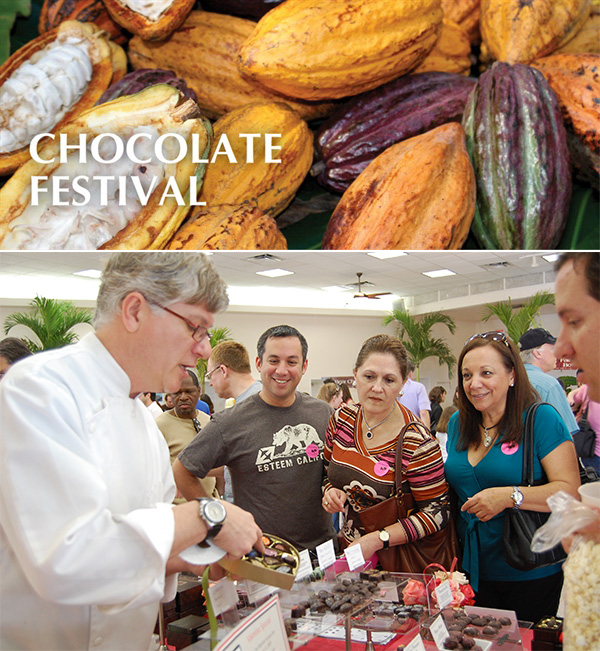 Who can resist the divine call of chocolate? And this New Year's Eve, Fairchild Tropical Botanic Gardens answers this delectable call with a gooey playground. Get ready for a chocolate-drenched weekend from Jan. 22-24 as the 10th Annual International Chocolate Festival swirls some soul-stirring magic into your life.
This choco-licious fest is a must-see, or rather, a must-taste for chocolate lovers. Bring kids, friends and family along. There's something for everyone at this mouthwatering event. From gorging on fine samples to chocolate making lessons and live demos from Miami's master chocolatiers, discover everything you need to know and more from the experts.
An intoxicating Chocowalk through the rainforest will teach you about the cacao plant's lifecycle. Tickets to this appetizing festival are $25 for adults, $18 for seniors and $12 for children aged 6-17. And if you're a Fairchild member, you get in free.
Share your thoughts with us
Sign up now
Get news and updates delivered to your inbox