Urban Food Halls a Big Craze in Miami, and We Bet You Haven't Been to All of Them
May 24, 2019 May 24, 2019
Miami is officially on board the latest urban food hall train, with new urban food halls sprouting up everywhere. These sites are inspired in European marketplaces and are known for hosting a wide variety of food vendors, restaurant kiosks, and marketplaces in a single location, often spanning thousands of square feet.
Several new urban food halls have cropped up across Miami in the last couple of years, providing accessible and varied eateries ranging from top-tier restaurants to casual street food. Several areas are now blessed with urban food halls, including the novel Brickell City Center, the luxe Design District, and the trendy art-lined streets of Wynwood. Miami Beach will also see the opening of one or more food halls in the coming months.
Below we've assembled a list of Miami's most popular urban food halls, but bear in mind that there will soon be a lot more!


La Centrale in Brickell City Centre - Brickell City Centre 601 S Miami Ave, Miami, FL 33131

La Centrale is Miami's most famous Italian food hall extravaganza, with some 14 different Italian eateries that include restaurants, bars, cafés, food markets, a wine shop, and even a cooking studio spread across a 40,000 square foot emporium. You can also shop to your heart's delight, choosing from a selection of over 1,000 Italian products, including meats, fish, bread, cheese, and over 500 types of wines. Led by executive chef Vincenzo Scarmiglia, La Centrale in Brickell provides everything from quick breakfast, lunch, and dinner options, as well as weekend brunches inspired by Italian street food.
For more information, visit here.


Riverside - next to Brickell City Centre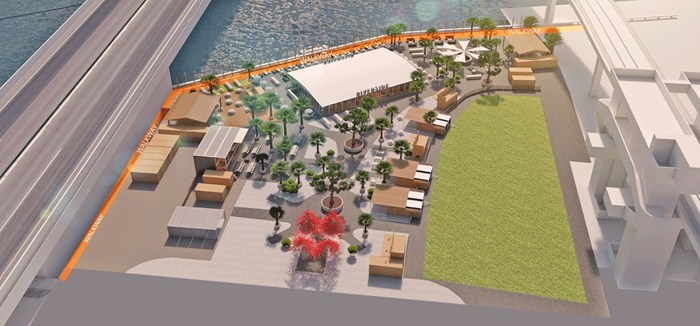 Riverside combines an exclusive waterfront location with convenient grab-and-go eateries, signature restaurants, cafés and bars. There's also craft beer on tap, provided by the Miami River Brewery, and an open-air beer garden, along with two full-service restaurants, and an upscale steakhouse. The space also houses over 100 species of native Floridian trees, and is accessible by boat, car or Metromover. Connected to Brickell Avenue by a waterfront boardwalk with access to the Miami River boardwalk and featuring art installations by Jeffrey Barone, this unique food hall serves daily lunch and dinner in an open, relaxing family-friendly environment.


800 Lucky at 143 NW 23rd St, Wynwood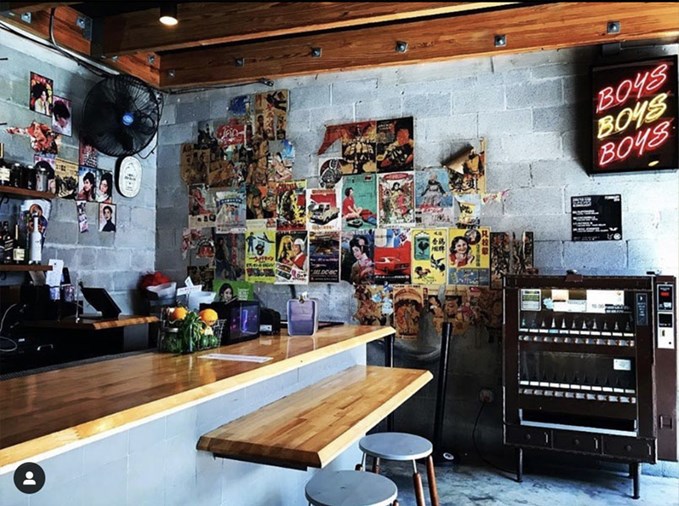 This unique food hall encompasses all of the hipness of Wynwood into a 10,000-square-foot Asian market that includes an array of pan-Asian eateries as well as two full bars and a karaoke lounge. Populated by Wynwood's ultra-hip, 800 Lucky offers indoor and outdoor seating and is open from 11am to 3am daily.
For more information, visit here.


St Roch market at 140 NE 39th Street Design District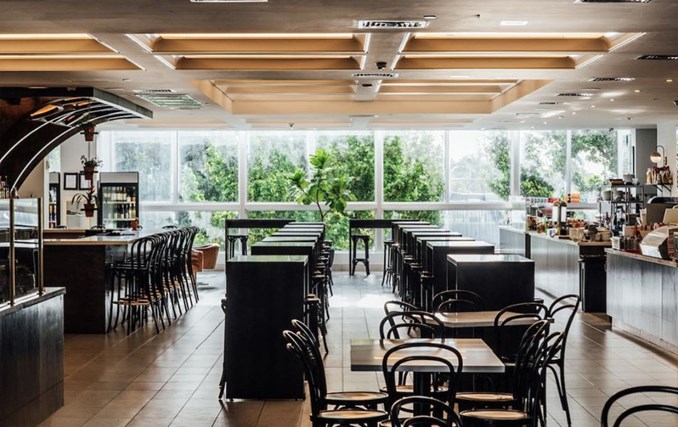 St. Roch Market is designed to showcase the impressive talent of Miami's local chefs and beverage specialists. Set in the heart of Miami's posh Design District, St. Roch Market features an eclectic array of Miami's most exciting rising stars in the area of food and beverage creation. Designed as a space to explore one's culinary curiosity by trying an assortment of new and exotic cuisines, this unique food hall features 11 dining options all centered around a craft cocktail bar named the Mayhaw, inspired in the New Orleans flagship of the same name. St. Roch features a variety of seating options so you can do a relaxing sit-down dinner, grab a quick drink or snack, work while you eat, or meet friends for coffee and dessert. Enjoy an assortment of unique, chef-driven international eateries, including the healthy and yummy Vegan Cafe.
For more information, visit here.


The Citadel at 8300 NE 2nd Ave. Miami, FL 33138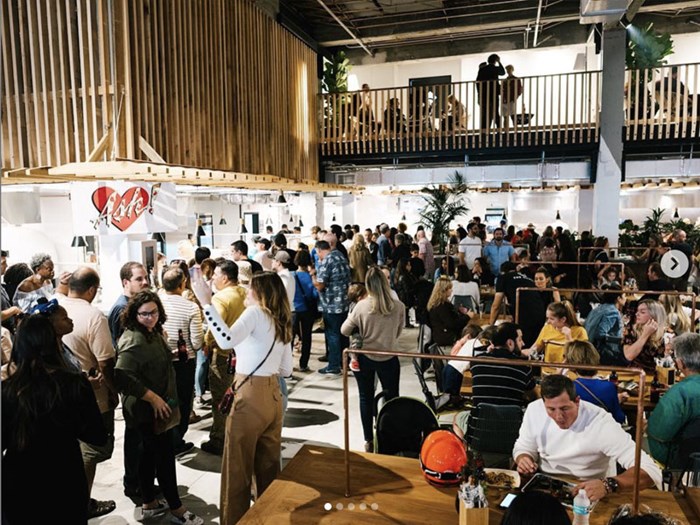 The Citadel brings together culture and community in the up and coming neighborhood of Little River (ahem, Little Haiti). The Citadel offers a unique collection of local artisanal foods, handcrafted cocktails, crafty shops and boutiques, and unique cultural experiences designed to open the mind and embody the ultimate in creativity. The hub features 15 international food and beverage outlets, including Caribbean food, local chefs, and an array of culinary surprises, along with a rooftop bar, a market, and even a radio production studio in a beautifully designed 62,000-square-foot example of Miami's delightful MiMo architecture.
For more information, visit here.


The Lincoln Eatery at 723 Lincoln Ln N, Miami Beach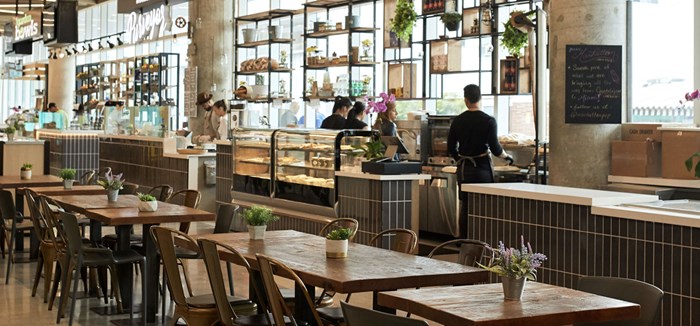 A project of the renowned global architecture firm Arquitectonica, The Lincoln Eatery hosts 16 unique eateries along Miami Beach's trendy Lincoln Road shopping district. The ultimate South Beach see-and-be-seen location for tourists and residents alike, The Lincoln Eatery includes a varied array of international foods, including burgers and local fare. There's also a rooftop terrace that provides sit-down dining and drinking options, as well as hosting special events. The Lincoln Eatery is open daily from 8 a.m. to 11 p.m.
For more information, visit here.


Time Out Market Miami at 1601 Drexel Miami Beach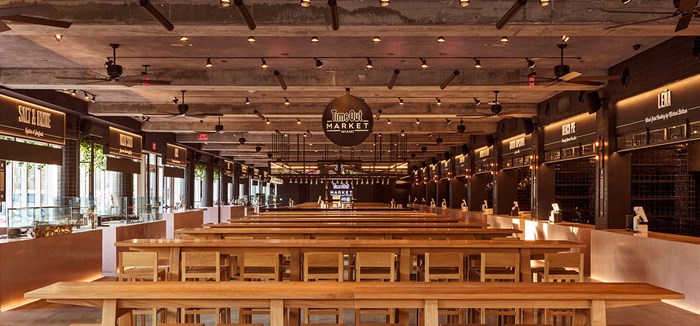 Time Out Market Miami is the first outpost in the U.S. of the famed Time Out Market in Lisbon (they opened up Miami before New York. Bam!), but this food hall definitely has its own Miami flair, as you'll note on the pink-sprinkled terrazzo countertops. Time Out Miami hosts 17 unique eateries serving artsy culinary creations by Miami's most cutting-edge chefs. These range from Asian fusion to Caribbean cool, and everything is served on actual china with real silverware!
For more information, visit here.


Central Fare At Virgin Miami Central at 600 NW First Ave, Downtown Miami

One of Miami's newest food hubs is Central Fare in Downtown Miami, home to an array of local and international meal and snack offerings in a casual laid-back open-plan atmosphere. Here you can enjoy simple but elegant food offerings ranging from top-of-the-line empanadas to exotic ceviche, gourmet burgers and pizza, and fresh seafood. Choose from a wide array of communal seating or opt for a spot on the charming outdoor terrace. Work up an appetite by enjoying some playtime sliding down the featured 93-foot slide.
For more information, visit here.


...And Even More Food Halls
Doral will soon enjoy its first food hall, The Doral Yard, and Wynwood is poised to welcome the new Wynwood Food Hall. Another Food Hall is planned at the old Flagler Station, inspired in the famed Parisian Station F hub.
As far as we can see, there is no sign of this trend slowing down any time soon, so our best advice is to pack your appetite and head out – Miami-style!


---

Cover photo: Champagne & Bollicine Bar - credit: La Centrale
Share your thoughts with us
Sign up now
Get news and updates delivered to your inbox