Video: What's it Like to LIVE in South Beach - Is This Miami's Best Neighborhood?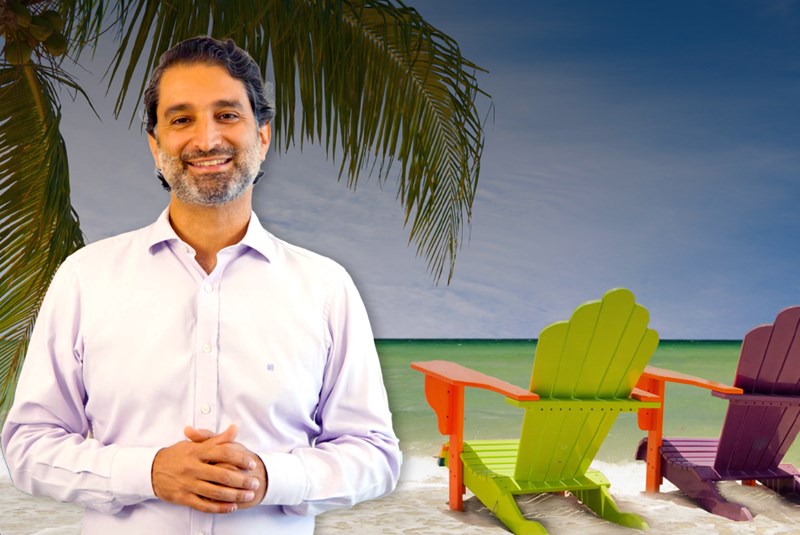 Jan 10, 2023 January 10, 2023
When most people think South Beach, they'll likely think hot beaches, streets bustling with tourists, a colorful nightlife, and lots of parties. But, is it possible to call America's favorite beach city home?
The short answer is, yes!
For the long answer, watch this video for a deeper dive into what's it like to actually live in South Beach. We're discussing everything, from location to entertainment, shopping, dining, walkability, transportation, South Beach's residential pockets, housing options, schools, and of course, the beaches and lifestyle:

Broadly speaking, South Beach makes up the southernmost tip of Miami Beach. The famous vacation destination is bordered by Dade Boulevard to the north and water in every other direction. For access to the mainland, there are two major causeways out of this beach city - McArthur Causeway and Venetian Causeway.
What Makes South Beach a Great Place to Call Home?
While living in South Beach might not be for everyone, residents love coming home to this famous beach city because:
A South Beach address is definitely one that you can flaunt and some even consider it to be quite an achievement.

Living in Miami's show-stopping beach destination, you have year-round access to a world-famous beach, sun, sand, watersports, and loads of fun in general.

South Beach's art scene isn't limited to Art Basel in December. (You can read about 

Art Basel days, here

.) The neighborhood is also home to multiple art galleries, food and wine festivals, year-round open-air concerts, more concerts at the New World Symphony, performances at Miami City Ballet, wonderful art at Bass Art Museum, curated programming at the Fillmore Theater, and diverse range of expos at the Miami Beach Convention Center.

One of the biggest perks of living in South Beach is, of course, that you can walk to the beach. The neighborhood is also big on parks – flaunting an impressive collection, inclusive of the likes of the Miami Beach Botanical Garden, Flamingo Park & Pool, South Pointe Park & Pier, plus the Miami Beach Golf Course.
How Walkable is South Beach?
Highly walkable, South Beach is a destination that has its fair share of residential pockets that provide much-desired relief from the tourist-y patches. These are - South of Fifth, West Avenue, Sunset Harbour, plus the neighboring Belle Isle & Venetian Islands.

Besides serving a variety of housing options, ranging from oceanfront high-rises to smaller boutique condos, South Beach also has a great collection of public and private schools (for all ages).
What is Shopping and Dining Like in South Beach? 
South Beach's shopping scene is also quite varied and has something to delight everyone. Lincoln Road, its most famous outdoor shopping mall, features a huge collection of high-end boutiques, brands, and luxury stores. There's also plenty of big-box shopping available with Publix, Whole Foods, Target, Best Buy, Fresh Market, and Trader Joe's in town.

South Beach's restaurant scene is a direct reflection of its image as a city serving tourists from across the globe. Institutions such as Joe's Stone Crab, Smith & Wollensky, Pubbelly Sushi, Planta, Pura Vida, and others help serve up a world of dining choices with global flavors.
And if you aren't a subscriber to @blackbookproperties, sign up so you don't miss the curated content we create just for you, and publish every week! Are we friends on Instagram? Find us there at @blackbookproperties, as well!



Looking for a place to call home in South Beach? Call, chat, or e-mail us directly to find a condo or home that feels tailor-made for you.

Share your thoughts with us
Sign up now
Get news and updates delivered to your inbox