Waves Project In South Beach Getting Bigger
Jun 09, 2015 June 09, 2015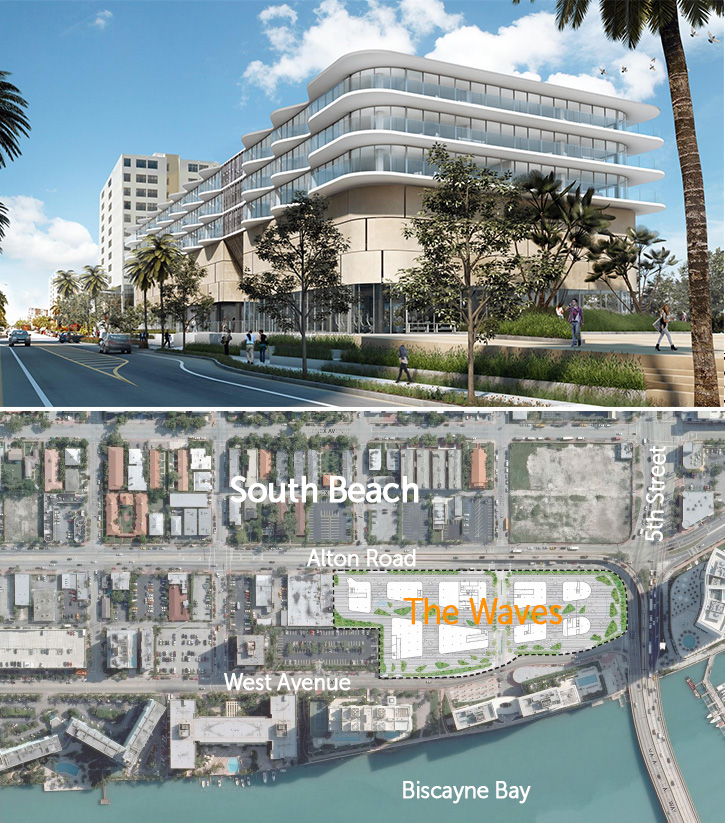 Plans for the Crescent Heights project have been redesigned and resubmitted by developers for the upcoming The Waves sub-project on Alton Road.
According to new plans, the Phase I buildings of Crescent Heights will change their fronts, making the design better looking and better feeling. Another change is to follow new flood elevation requirements, so they will bring the foundation up an additional three feet. This will be the first development that is being designed to meet with these standards. The last change will be an additional surface parking lot on the 700 block of West Avenue.
In addition to the new parking lot on West Avenue, developers have submitted separate plans to create a surface parking lot on the 500 block of Alton Road, which is labeled as part of "Phase II" of The Waves development.
These revitalized plans will go through many boards in Miami Beach to seek approval, beginning in April and finishing once everyone is satisfied.
Source: thenextmiami.com
Photo credit: Renderings - thenextmiami.com
Share your thoughts with us
Sign up now
Get news and updates delivered to your inbox