We Love Historic Architecture But Miami Beach Shore Club Hotel's New Pool Deck Is Hot Too
Aug 17, 2015 August 17, 2015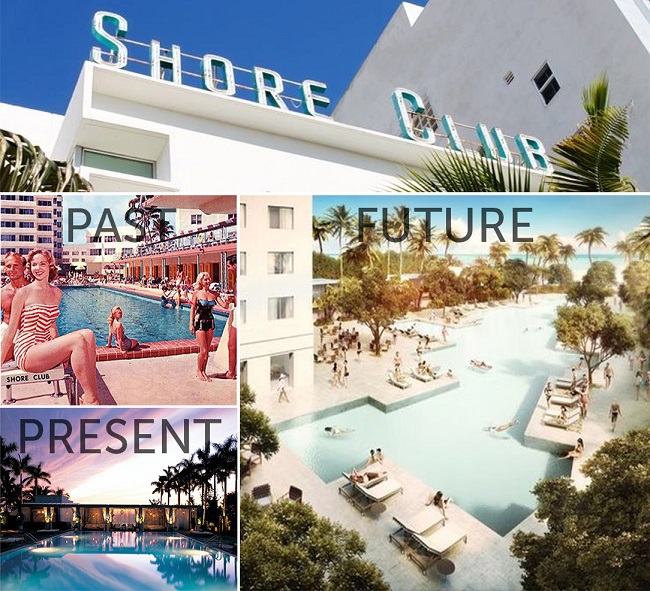 New and old photos have been released of the historic Shore Club hotel in Miami Beach's pool renovations.
The company redeveloping the 1901 Collins Avenue property, HFZ Capital, is turning it into a 75-unit condo and 100-room hotel. They have brought in Isay Weinfeld, a Brazilian architect, and Enzo Enea, a landscape architect to design the property's renovations.
Back in May, the developers proposed to the Miami Beach Historic Preservation Board that they would like for the Cromwell Hotel to be demolished and later become part of a luxury condo-hotel project. The board did not like the idea of total demolition, but did grant them the ability to remove all balconies that were not facing the water. In addition, they were able to change the design of the pool area and the parking spaces freely.
HFZ will go before the board once again, and from there, they will determine their next move.
Source: therealdeal.com
Photo credit: therealdeal.com
Share your thoughts with us
Sign up now
Get news and updates delivered to your inbox