West Eleventh Residences: Downtown Miami's Latest Luxury Short-Term Rental Condo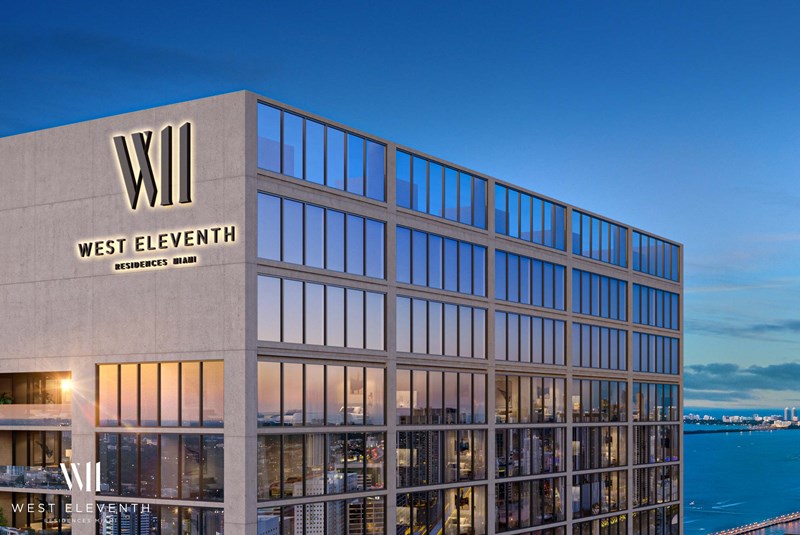 Mar 10, 2023 March 10, 2023
West Eleventh Residences by PMG, Lion Development Group, and Marc Roberts Companies, will be a luxurious take on Downtown Miami living. Expanding their footprint in the Miami Worldcenter location of Downtown, just next to the Brightline train station, this lifestyle-driven condo project is the first centrally managed luxury Miami condo tower allowing owners to host freely on Airbnb, 365-days-a-year, making it ideal for a luxury short-term rental investment.
Envisioned to offer luxurious sophistication and advanced functionality to residents and short-term rental guests, this project features access to a 30,000-square-foot tri-level experiential entertainment and culinary hall featuring a spectacular art installation, all in the heart of Downtown Miami.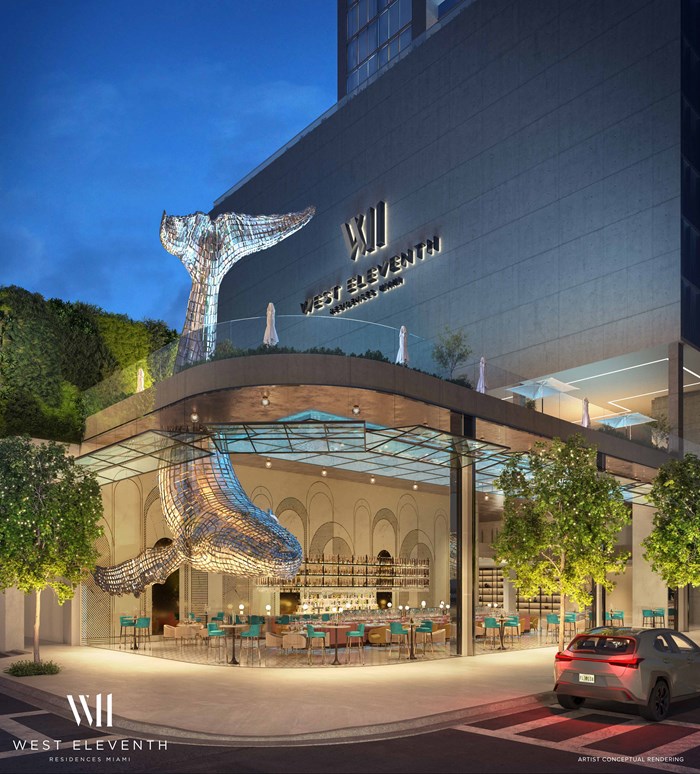 And the modern, universal design elements of these fully finished and fully furnished residences make them highly desirable to rent out on a short-term basis via the partnership with Airbnb for guests to experience Miami and its vibrant downtown scene. This means ownership is the easiest it has ever been, with all of your short-term rental needs handled in-house, including setting up your listing for you and managing inquiries, bookings, check-outs and maintenance. 
Prices at this Miami Airbnb condo project start at $380,000 for studio residences and go up from there. Condo sales at West Eleventh Residences have just launched.


---

— West Eleventh Residences: Luxury, Short-Term Rental Investment Units
If you're looking for Miami condos that allow short-term rentals 365-days-a-year, look no further than West Eleventh Residences. West Eleventh Residences, developed in partnership with Airbnb, will be one of the best places to invest in short-term rentals in Miami.  
Designed by the acclaimed Sieger Suarez Architects, West Eleventh Residences will rise as a 44-story condo community with 659 short-term rental-ready residences –  fully finished and fully furnished. West Eleventh Residences is set to offer every convenience at your fingertips delivered with pristine sophistication. 
Featuring the distinct urban landscape of downtown Miami, this turn-key residential high-rise aims to create an atmosphere of modern, luxurious functionality.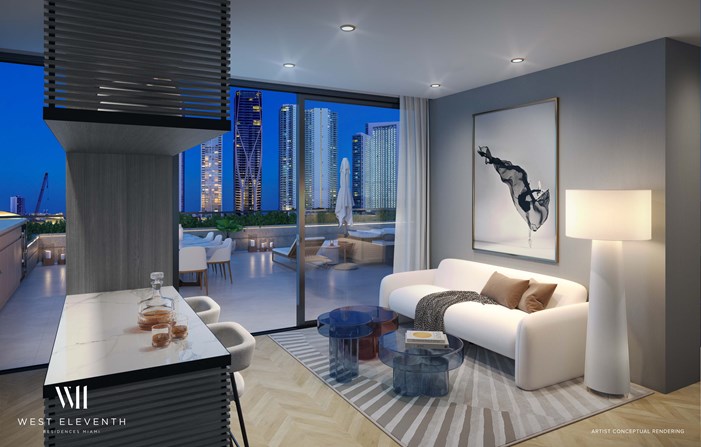 Built to maximize space and bring in an abundance of natural light with floor-to-ceiling glass windows, each artfully furnished luxe residence will feature interiors thoughtfully crafted by ArX Solutions to offer curated art installations, custom kitchen and bathroom cabinetry by Italkcraft, PMG smart home technology for integrated audio, video, and lighting systems, full-sized washers and dryers, top of the line appliances, fully integrated kitchens with stone features, spacious built out closets, bathrooms with glass showers and custom vanities, and more.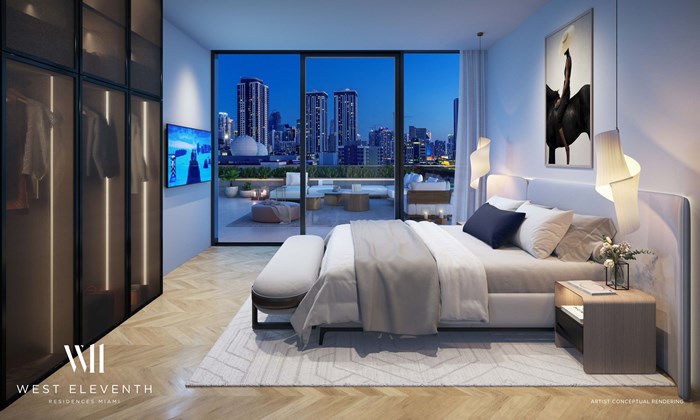 Looking out to sweeping views of the spectacular Miami skyline and the dazzling waters of Biscayne Bay and the Atlantic Ocean, these short-term rental-ready Miami condos have everything you need and more to feel comfortable in the city. The residences come fully finished and furnished complete with sleek designs and modern furnishings.


---

— Experience the Luxury Amenities at West Eleventh Residences
What makes this lifestyle-driven project so desirable is its more than 20,000 square feet of luxury-inspired, world-renowned amenities. Residents can enjoy a resort-style pool, private lounge areas to take in the stunning, quintessential Miami views, state-of-the-art fitness and wellness centers, and a signature restaurant.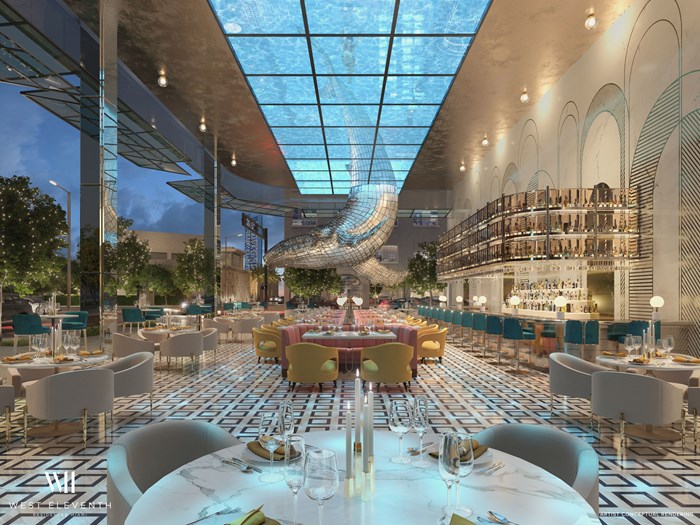 Additionally, residents will enjoy ground-floor access to the 30,000-square-foot tri-level experiential entertainment and culinary hall, complete with striking art installations – such as a giant metallic whale appearing to dive through a transparent roof that doubles as the bottom of the swimming pool located above – all in the heart of Downtown Miami, walkable to most of Miami's top destinations.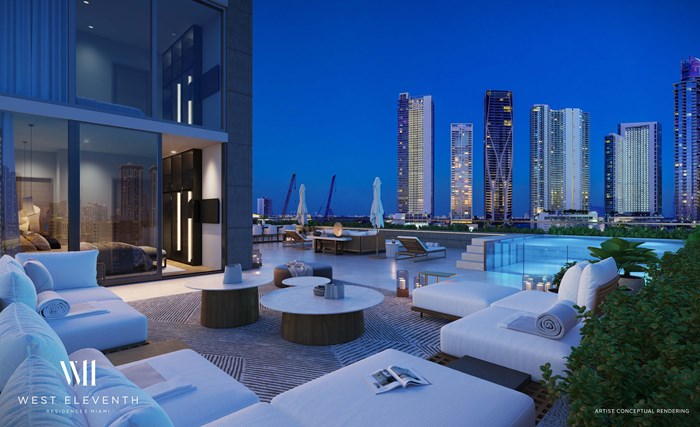 For those wanting to rent out their condo but not wanting the hassle of maintaining it, West Eleventh Residences will offer a fully integrated third-party management system to handle all of the maintenance, cleanings, and check-ins. Their knowledgeable concierge services will even help create personalized Airbnb listings, complete with unique residence descriptions and professional photography services. It is truly a gem of a short-term rental investment since unlike many other projects, West Eleventh Residences allows for short-term rentals 365 days of the year.


---

— West Eleventh Residences: World-Class Location in Downtown Miami
Located in the Arts & Entertainment District, residents will enjoy the convenience and vibrancy of Downtown Miami living with access to some of the world's finest restaurants, bars, and entertainment venues such as the Miami Arena (home to the Miami Heat and top concerts year-round), the Perez Art Museum, and Frost Science Museum, all within walking distance. This central location is also within walking distance of the stunning Biscayne Bay waterfront, Museum Park, and the renowned Arsht Center for Performing Arts, as well as Bayside Shopping and the Miami Eye Skywheel.
Additionally, it's the perfect hub for transient business and leisure travelers, making it an ideal Airbnb short-term investment opportunity. There are multiple transit options for car-free living at your fingertips and ideal for the Airbnb guest not wanting to have to rent a car. West Eleventh Residences is located within seconds from the Brightline and Metro Mover trains that offer public transportation to Brickell, the Miami International Airport, Aventura, Fort Lauderdale, Boca Raton, Palm Beach, and soon, Orlando.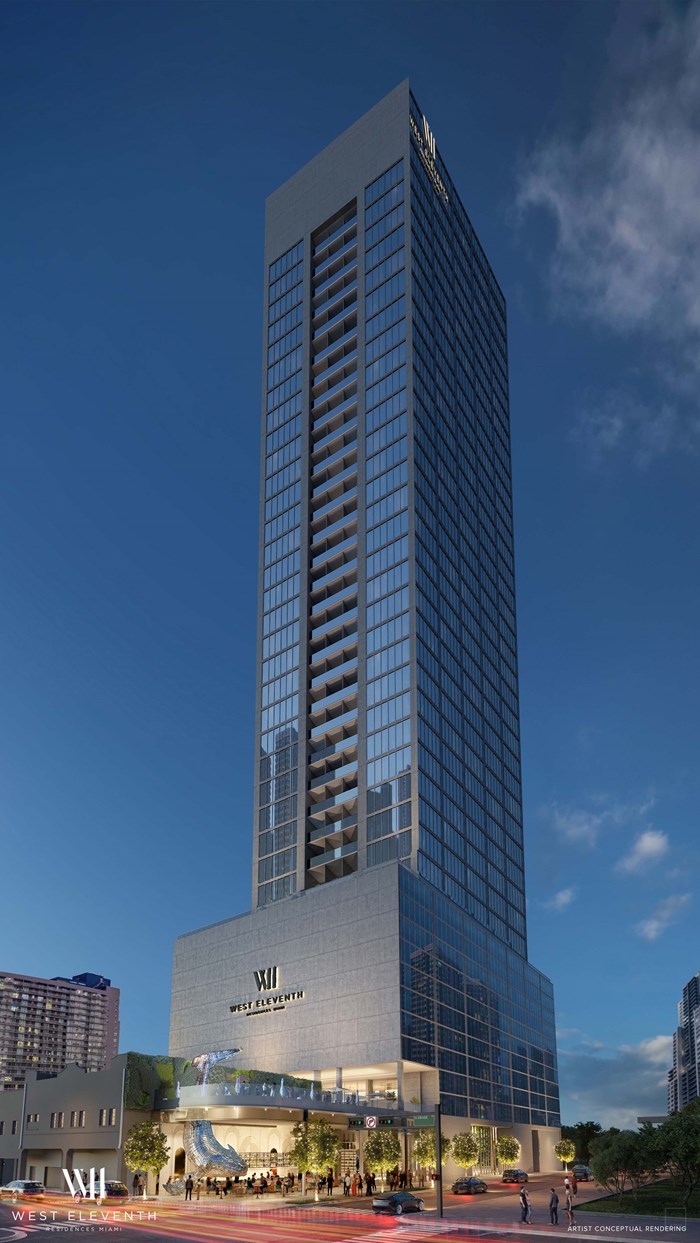 This is one of the most exciting developments currently taking place in Downtown Miami that you absolutely do not want to miss out on. Did we mention that there are absolutely no short term rental restrictions and a central management system specifically for Airbnb? West Eleventh Residences will make investing in Miami short term rentals a breeze.

 


If you'd like more information on this project, or more details on available units, floorplans, pricing, or anything else please call, chat, or email us directly and we would be more than happy to help!
Share your thoughts with us
Sign up now
Get news and updates delivered to your inbox