What's Cooking in Miami this Fall? Here's Our November 2020 Events List
Oct 29, 2020 October 29, 2020
This November, there are a plethora of things to do in Miami (finally)! As the weather mellows down and more events pop up online plus on the ground, the season gets sweeter in the Magic City. From enjoying the biggest book fair of the year right at home to Design Miami, air shows and cultural events, there's plenty to fill your calendar.
There's plenty to do outdoors as well! Enjoy a whole bunch of events at the Deering Estate, workout at the Brickell City Centre, ogle at an air show in Fort Lauderdale, or drive-in for weekend movies at Wynwood. You'll also find plenty of recipes and activities to enjoy with the entire family (at the bottom of this page), for a Safe and Happy Thanksgiving this year.


---
Online
---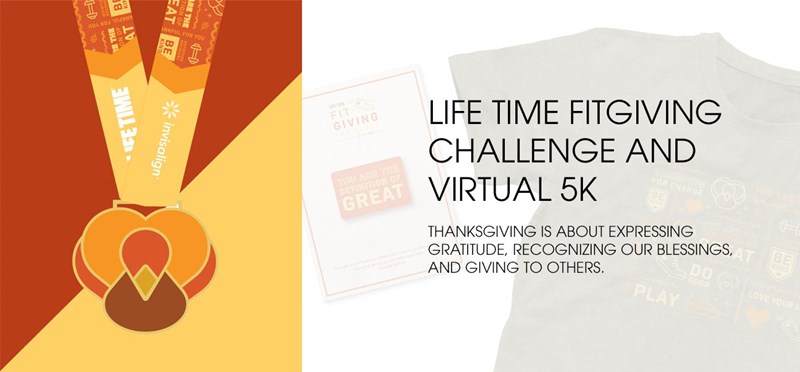 The annual Turkey Trot Miami has turned into the FitGiving Challenge and Virtual 5K this year. You can participate in different fitness, nutrition, mindfulness, play time, recovery, and gratefulness challenges throughout the month to prepare for the Turkey Day 5K. Or, you could simply jump into the virtual walk/race, to be completed at your own time and convenience before result day!
No matter what you choose to do, participants will get to walk away with a medal, 2 enamel pins, online badges, and much more.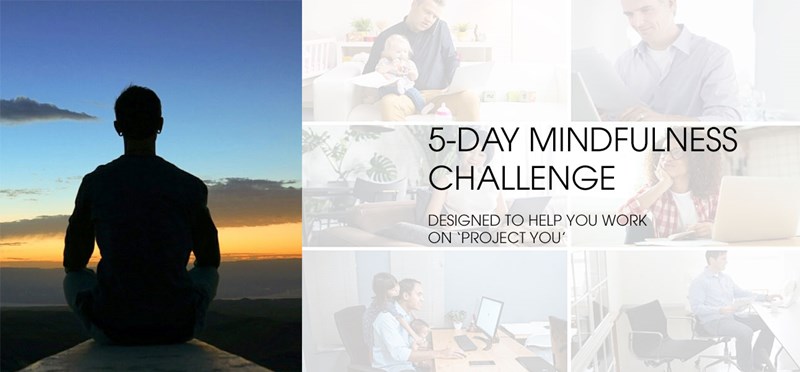 With work from home blurring the lines between work and leisure, this 5-Day Mindful Challenge will help you re-focus on "project you." Join Sabina Vitacca for a free 15-minute session, any time during the day that works best for you, and get back to a calmer, more balanced state of mind. This peaceful online event also comes with an invite to join their private Facebook community to engage with like-minded individuals.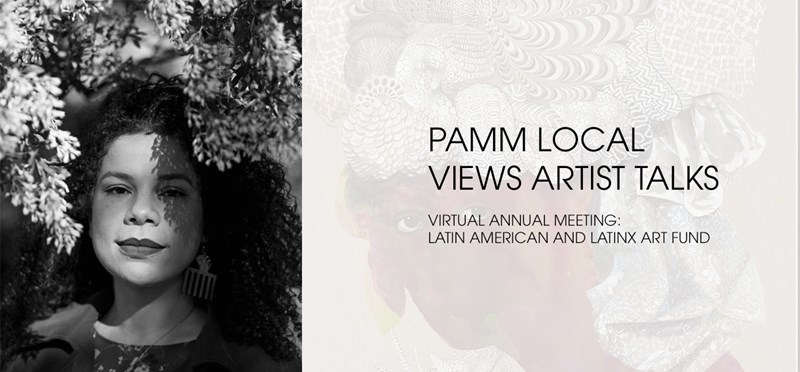 In addition to reopening on November 7, the Perez Art Museum Miami will continue with its enriching line-up of virtual events. On November 10, you get to take a peek at what's in store for the 2020-21 season as you join Latin America and Latinx Art Fund's annual meeting. Curator María Elena Ortiz will be in conversation with Collection Artist Firelei Baez on what to expect and much more.
On November 19, Condo Blackbook's very own art contributor and filmmaker Dinorah de Jesús Rodriguez will be featured on Local Views at PAMM to talk about her multifaceted work, including handcrafted 16mm film, video, installations, media design for stage, and much more.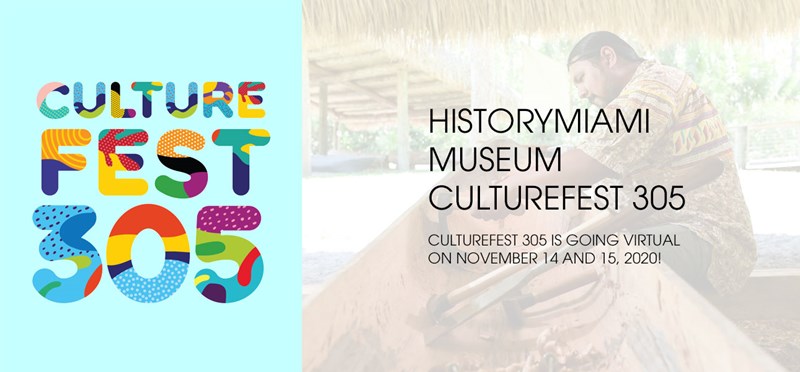 Mid-November gets a fun and exciting boost as HistoryMiami Museum goes virtual with its series of multicultural events reflecting Miami's unique diaspora. Take your pick of these 8 culturally-enriching programs that will help you expand your horizons from the comfort of your home: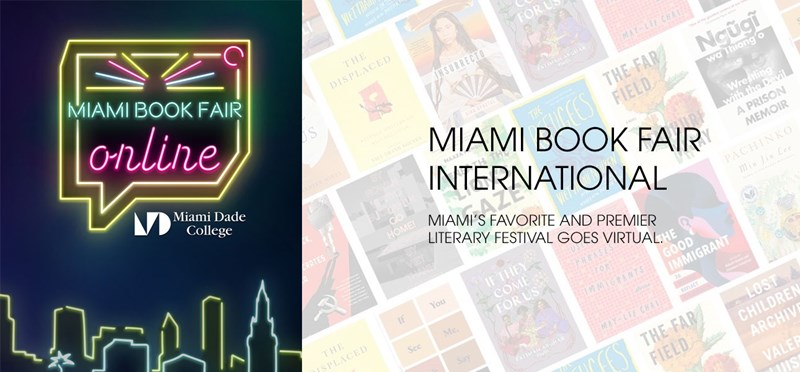 Miami's favorite and premier literary festival goes virtual. Get your annual dose of all things books during the eight-day event. The fair will bring all your usual best-selling author readings, conversations, and workshops online, along with the added pleasure of a Storybook Picnic just for kids.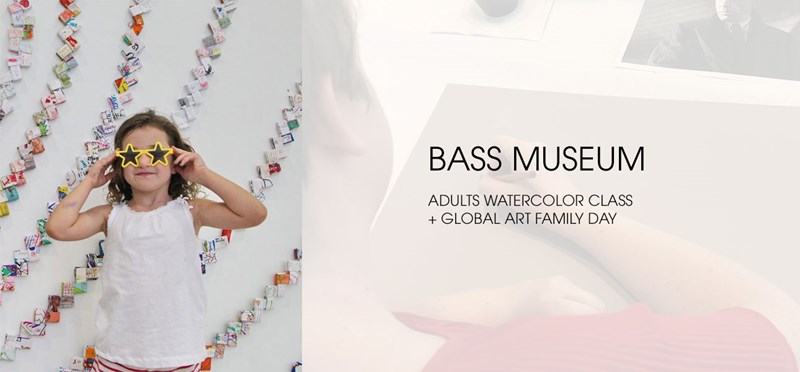 Finally, an art class for adults (21+) only! The Bass Museum will help you whip up a colorful storm in Experimental Watercolor as you get to explore automatic painting plus learn technical skills and color theory (wine optional)!
While, on November 28th, gather the family for an artistic Thanksgiving weekend. Spend Sunday discovering artists from around the world and learning about their inspiring art-making process.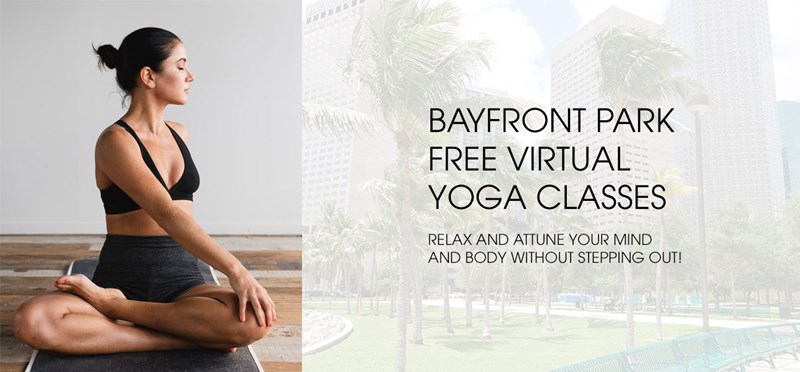 Relax and attune your mind and body without stepping out! Bayfront Park's free yoga classes will be available on Zoom, every Tuesday and Thursday at 5 p.m., so you can enjoy your yoga routine while staying safe at home.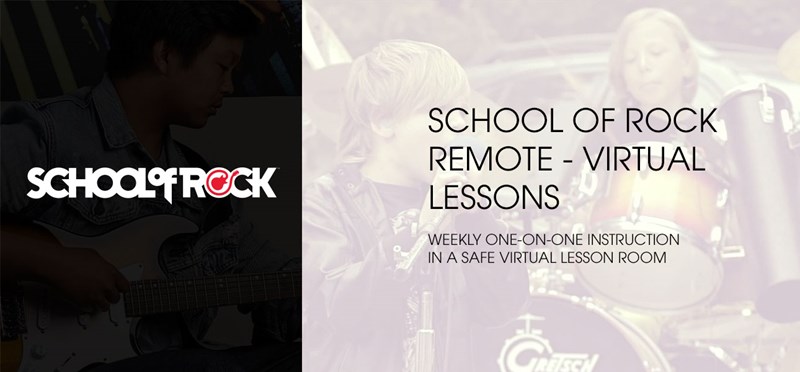 Work on your guitar, piano, drums, singing and other musical skills from home, as you enroll for these virtual lessons. With classes starting from ages 3-5 to adults, their one-on-one weekly sessions, app-based guidance, books and video instructions are meant to help beginners to advanced musicians reach a higher skill level.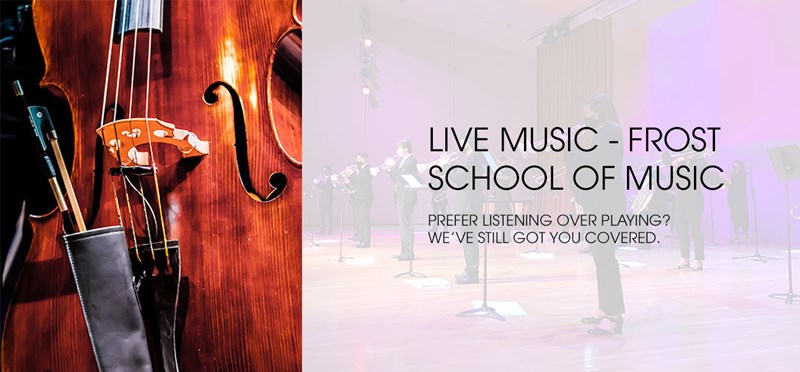 Prefer listening over playing? We've still got you covered with this wonderful lineup from the Frost School of Music. Tune in to catch contemporary percussion, jazz guitar, violin, oboe, piano and many other musical performances, including musical showcases and a conductor's orchestra to savor pure melodies from the comfort of your couch.


---
On-Ground
---
Carpool Cinema, 2418 NW 25th Street, Wynwood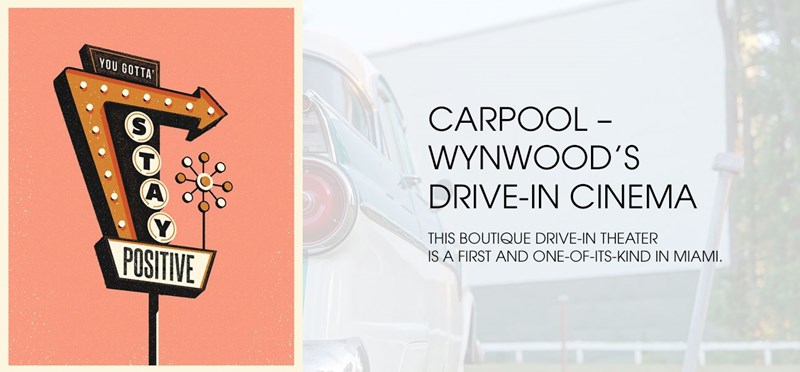 This boutique drive-in theater is a first and one-of-its-kind in Miami. Enjoy a variety of family-friendly movies like Hotel Transylvania, The Adam's Family, Men in Black and much more with that cozy vintage drive-in appeal and plenty of great eats delivered to your ride.
Deering Estate, 16701 SW 72nd Ave, Palmetto Bay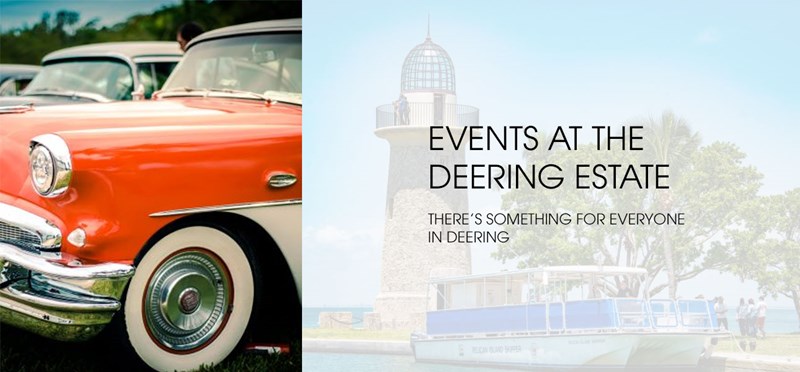 There's something for everyone in Deering Estate's November Things To Do list! Here's looking at some of the most interesting events on their list:
Miami Beach Botanical Garden, 2000 Convention Center Dr, South Beach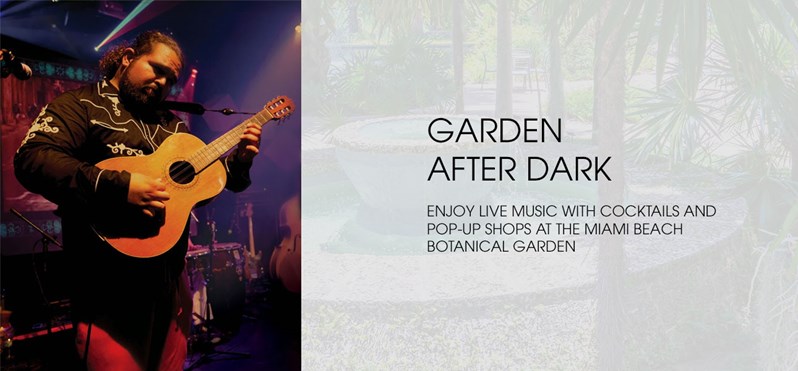 Enjoy live music with cocktails and pop-up shops in a fun and safe environment at the Miami Beach Botanical Garden. On November 5, you can jive to the golden age of Cuban dance music with Cortadito. On November 19, DJ Le Spam of the Spam Allstars brings you a vast vinyl collection of classic Soul, Latin, and more. Tickets for non-members are $20 and both events are rain or shine.
Vizcaya Museum & Gardens, 3251 S Miami Ave, Coconut Grove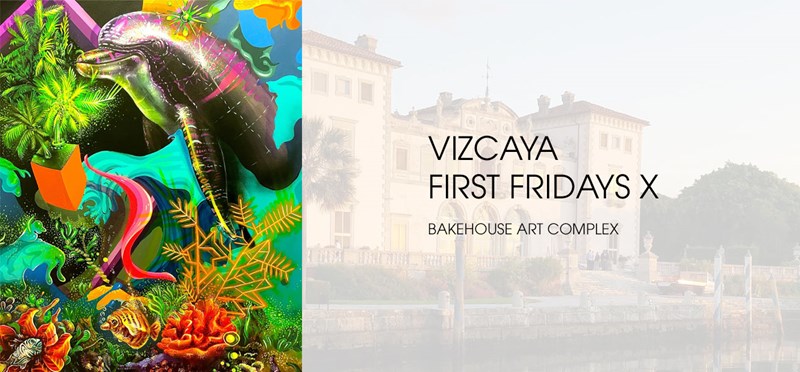 Watch local artists from the Bakehouse Art Complex in their element, creating art throughout the estate, as you enjoy extended hours (closing at 8 p.m.) at the historic Vizcaya estate and gardens. This experience is available for 9 people or less at a time.
You get to ask the artists questions about their process and techniques, along with getting more intimate with other original works of art displayed throughout Vizcaya. Live music and refreshments by The Cuban Guys food truck make it a wholesome Friday evening.
Fort Lauderdale Beach, Fort Lauderdale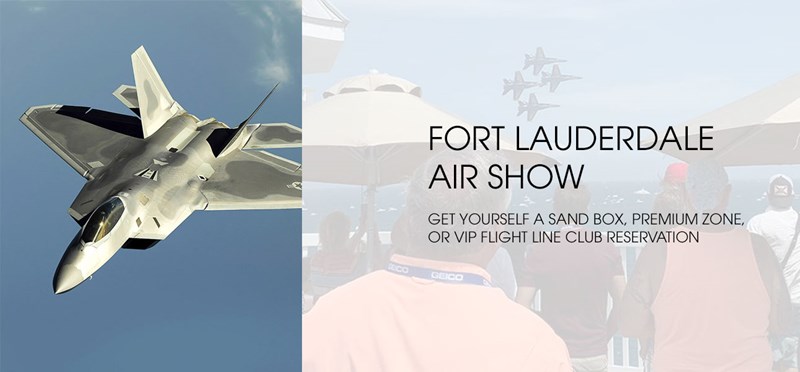 Get yourself a Sand Box, Premium Zone, or VIP Flight Line Club reservation to watch the air show in all its glory. From F-22 Raptors to F-16 Vipers, A-10 Thunderbolts and more, all four U.S. Air Force Fighter Jet demo teams will be flying in from Fort Lauderdale Executive Airport for a rumbling show of speed, skill and strength.

Design Miami: November 27 - December 6
Moore Building, 191 NE 40th Street, Design District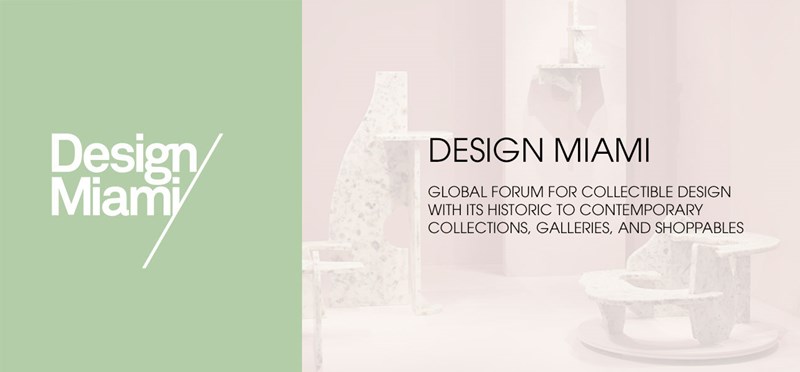 Spread over ten days to facilitate social distancing, this global forum for collectible design with its historic to contemporary collections, galleries, and shoppables will be on display in its new Design District location. This year's podium theme is America(s), which aims at spotlighting and interrogating every possible permutation of "American" identity in important works of design and craft. A must-see for every sort of art enthusiast, from influential collectors to gallerists, designers, curators, critics, and even newbies.
Brickell City Centre @ Level 4 Terrace, C Block, 701 South Miami Avenue, Brickell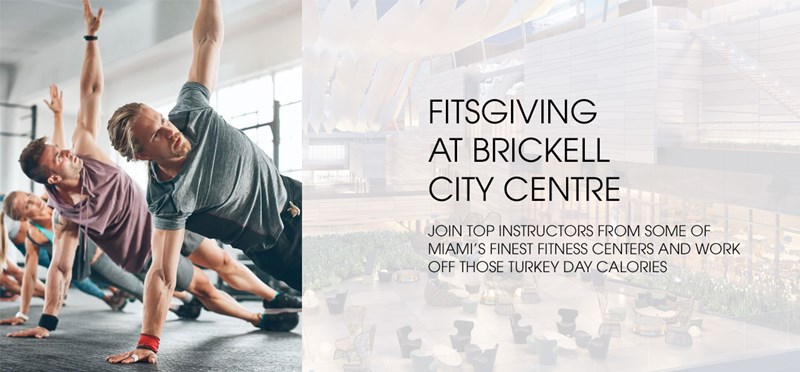 After Thanksgiving, get ready to be Fitsgiving at the Brickell City Centre. Join top instructors from some of Miami's finest fitness centers and work off those Turkey Day calories with high-energy HIT and cardio-dance sessions.


---
Holiday Special
---

Thanksgiving: November 26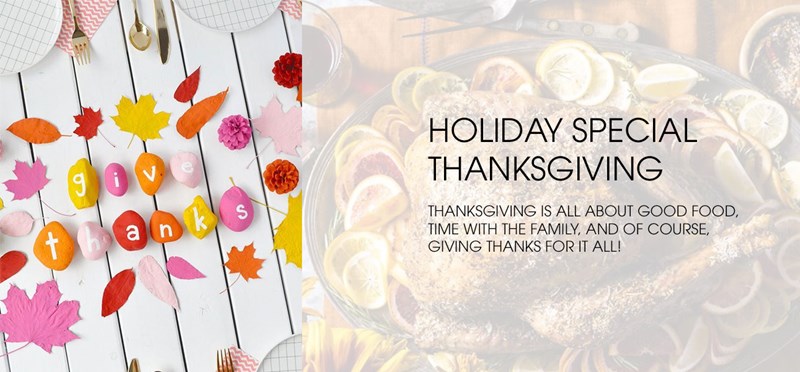 Thanksgiving is all about good food, time with the family, and of course, giving thanks for it all! Since many of us will be spending Turkey Day at home, we thought of giving you pointers on making this unofficial start to the holiday season a bit smoother.
For those looking to re-create some of the most iconic recipes in an easy (foolproof) way, go here. Ready to up your food game? Try one of these 65+ recipes guaranteed to make the feast a success. We also have 85 classic side dishes on the menu for you. And, of course, what's a good meal without some decadent desserts. So, get ready to satisfy that sweet tooth with one of these 89 incredible dessert recipes at home.
But Thanksgiving is also about family. So, here are 42 fun crafts the kids can try out before the big day. We've also got you covered for décor ideas with these 45+ decoration ideas and 51 gorgeous place setting ideas that the family can help you with.
Not a fan of DIYs? Don't worry, just pick a table at one of Miami's top restaurants open on Thanksgiving Day.


---
Pro Tip: 
The Capital Grille, Brickell
is delivering your Thanksgiving meal right at home. You can find more such restaurants 
here
.
---

P.S. Keep an eye out for Jungle Island's 'Luminosa' Lights Festival November schedule here. Miami Seaquarium will be available live at home here. And, you can invite a Zoo Miami animal to one of your Zoom meetings here!


---

Have a favorite event we missed? Please let us know and send us an email or give us a call! Love our posts? Then sign up for weekly or monthly emails. Thanks and Happy Thanksgiving!
Share your thoughts with us
Sign up now
Get news and updates delivered to your inbox