Whatever Happened to Related Group's Cancelled Condo Projects?
Jun 17, 2019 June 17, 2019
Back in 2016, one of Miami's leading developers shut down two major condo tower projects in response to a slow condo sales cycle. These projects were Related Group's One Brickell, located at 444 Brickell Avenue, and Auberge Residences & Spa Miami at 1400 Biscayne Boulevard.
Each proposed condo development consisted of three towers, for a total of six condo towers and over 2800 proposed residential units. To date, both projects are still in limbo as Related Group continues to keep them on temporary hold, anticipating an improvement in market conditions in the near future.
One Brickell, located next to the Brickell Bridge, was originally proposed in 2014 as a complex of three towers, designed by Arquitectonica, with 82, 77, and 57 stories. The project called for a total of 1,400 residential units and 249 hotel rooms, as well as 41,272 square feet of office space, 24,263 square feet of retail, and a parking lot with 1,993 parking spaces. TRG stopped construction on the first tower by the end of 2016.



Auberge Residences & Spa Miami was also proposed as a three-tower Arquitectonica-designed project with 1,430 residential units, 13,150 square feet of retail space, and 1,680 parking spaces. The plans called for two 60-story towers of 646 feet in height, with a third 530-foot tower.



Pre-construction sales had already launched for the first tower before the Auberge project was discontinued in 2016, and TRG returned buyers' deposits in 2017 when it shut down the project.


Assessing the Market

Related Group CEO Jorge Perez in a recent interview reiterated that "now is not the time" to focus on those condo projects, stating that he expects the market to improve in a year or two.
Meanwhile, Related went on to develop Gran Paraíso in Edgewater, where closings on residential units began in January of 2019, as well as the Residences by Armani/Casa in partnership with Dezer Development and Rockpoint Group.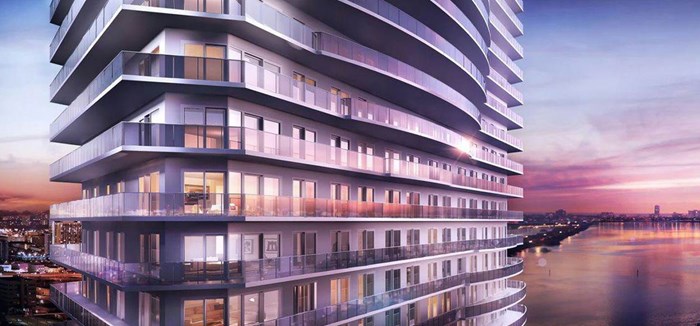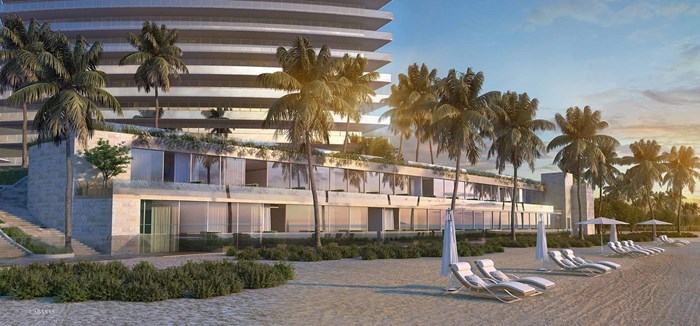 But TRG's current focus is more on affordable housing projects, and rentals in the rapidly transforming area of Wynwood, where a greener, more walkable lifestyle is emerging thanks to new developments. TRG has two major rental projects underway in Wynwood, with proposed rents starting at $1,400.


New Wynwood Rental Projects

Wynwood 25 is a 285-unit project that TRG is developing with East End Capital, slated to open in late spring/early summer. The building will provide affordable rental units as well as commercial office and retail space.



Related also recently topped off The Bradley at 51 Northwest 26th Street. This 175-unit building was designed by Arquitectonica with interiors by Lenny Kravitz's Kravitz Design. The Bradley will provide spacious, affordable rental units for local residents, with studios starting at 480 square feet and two-bedroom units as large as 1,000 square feet. Rents will start in the low $1,400s. Perez also stated that the majority of rents will be kept under $2,000.
The Bradley also includes about 32,000 square feet of commercial office and retail space, a gym and health club, a rooftop pool and terrace, covered deck with outdoor kitchen, and a garage with 233 parking spaces.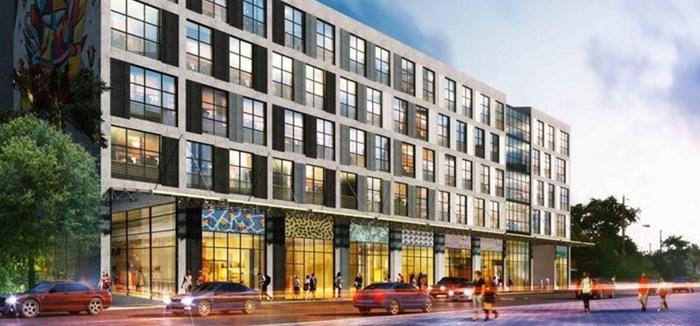 The Bradley

TRG is also developing a third property on Northwest First Avenue and Northwest 28th Street with partner Tony Cho. According to Perez, this project may become micro condos, a condo hotel with branded residential units, or a rental apartment property.
As far as those projects that were temporarily scrapped, we look forward to seeing if they end up coming out in their original designs, or if they become something entirely new during the next growth cycle.
Share your thoughts with us
Sign up now
Get news and updates delivered to your inbox