When is the Right Time to Buy a Miami Condo? 3 Key Factors to Consider
Apr 10, 2018 April 10, 2018
Gauging the real estate market at any given time means paying attention to several key factors. To understand if it's the right time to buy a condo, you'll need to weigh details personal to you, specific to the local Miami market, as well macro factors both within the real estate market and in the wider political and financial climate.
What's more, buying a condo for your primary residence versus as a second home necessitates a few extra considerations—it's a highly personal purchase so it makes sense that the timing of that purchase is personal, too. It's tough to predict the exact right time to buy a condo in a fast moving real estate market like Miami in particular, but by understanding three key factors that affect timing a condo purchase, you can make informed decisions.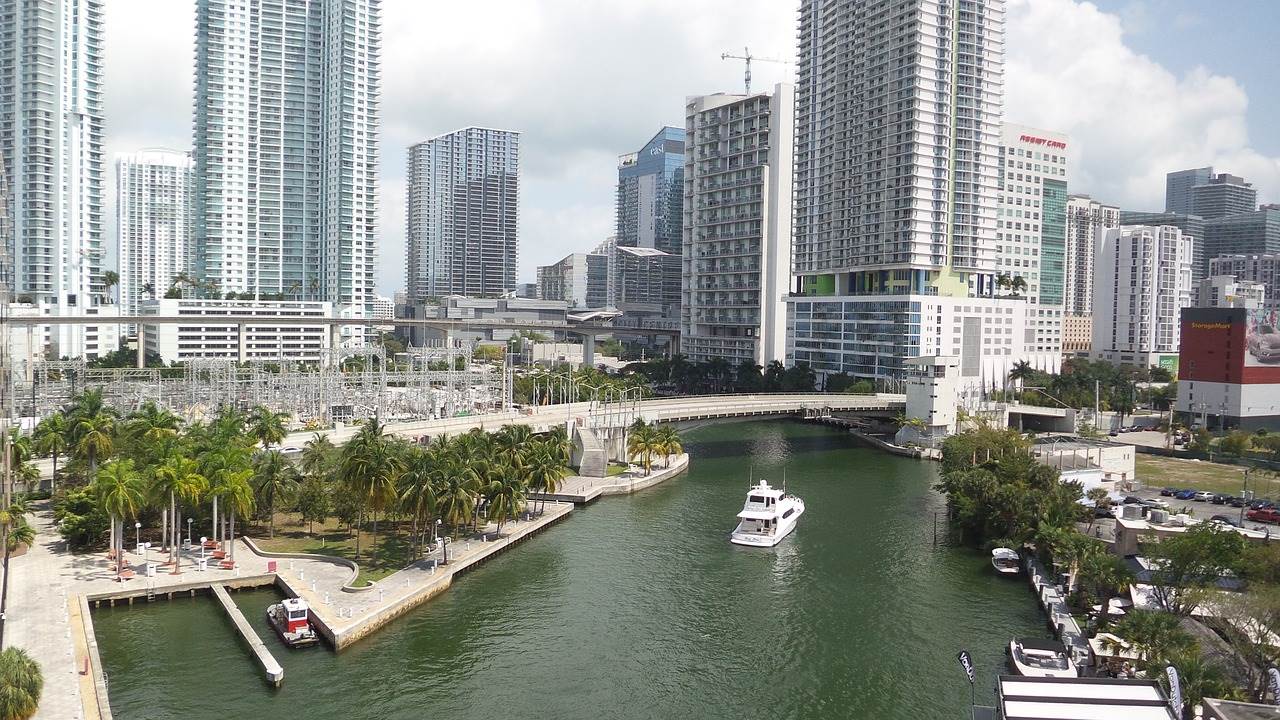 Consider: When do most condo sales happen in Miami?
No real estate agent should answer this question with a carte blanche generalization. Instead, you have to drill down into the smaller details of your purchase. What type of property are you buying? Condos on the beach are impacted more by tourism trends than by the school year, while homes and condos in Miami's more prestigious school districts will certainly see seasonal trends impacted by the school calendar. This makes a difference since these seasons are nearly exact opposites.
High Season Trends
Miami's tourism high season runs from Thanksgiving until spring, with Easter and Passover acting as the grand finale of the high season. Sellers who want to take advantage of the high season often list properties right after New Year. This means there is more inventory for those looking to buy a condo—but there are also more buyers and the market moves quickly! The low tourism season offers less inventory, but also fewer buyers (and potentially offers sellers more motivated to sell). Which season is right for you to buy really comes down to other factors that impact whether you prioritize selection or price.
Off-Season Trends
Also consider that the summer inventory may not fit your goals. Parents selling a family home or condo will usually plan a move for the summer months and these more family-friendly properties are often listed at the end of the school year. Those buying family condos are often motivated to move in by August—just in time to register and start the first day of school.
All of that said, Miami's real estate market is a bit less seasonal than it was in years past thanks to changing tourism trends and globalization. Summers used to be dead and real estate professionals would take months-long vacations waiting for high season to come around, but those days are long gone as summer has brought new groups of visitors to the city. Many folks south of the equator, namely Brazilians and Argentinians, visit Miami in the summer (in case it slipped your mind, people south of the Equator are in winter season during our summer!).
Right time to buy: If you are looking for a deal, you'll likely find it during the summer, but if you want options, then consider starting your condo search during the winter. And there are entirely different considerations covered in our guide if you're buying a pre-construction property in Miami.
Consider: What are the current macro market conditions?
Understanding the macro market conditions before you buy a condo is something your real estate agent can help you with, but you can also do a lot of the legwork yourself if you know where to look. Basically, there are a two key ways to figure out how a market is doing.
1. Take a baseline temperature reading on the Miami real estate market. The simplest way to do this is to take a look at Zillow's market health index. Type in the zip code if you know your preferred Miami neighborhood, or just use the city's name for an overall picture of the local market. So what are you hoping to see? This health index helps you determine if it's a buyer's or seller's market.
2. Look at Miami condo market reports specifically. This allows you to discover trends reported by local real estate agents on the ground and assessing the condo-buying market. These reports are the best source of data-driven information that holistically defines the micro Miami market as a part of the larger political and socio-economic climate right now. Markets can change in a mere month's time, so use the market reports to watch for trends and read predictions from pros on where the market is heading right now.
Right time to buy: In a buyers market, you can more aggressively negotiate since there's plenty of inventory. Either a buyer's or seller's market can be the right time to buy for those buyers more concerned with finding the right home that they will to keep for many years to come—in this case, smaller price fluctuations are less concerning than other factors. Investors often try to time the market just right, but for personal home buyers, understand that you are building a new lifestyle. Keep the macro market conditions in mind, but don't allow market conditions to fully determine whether it's the right time to buy your dream condo.
Consider: Is this the right time in your life to buy a condo?
The final consideration has less to do with the market and everything to do with your personal situation, goals. The right time to buy a condo is, ultimately, the timing that makes sense for your life and feels right. Buying a condo as a second home for the winter is just as big a decision as moving south permanently—both decisions are major purchases and you have to look closely at your own situation and assess how buying a condo impacts your life right now.
Most condo buyers have typically just faced a major life event—an event affecting their lifestyle and finances. A few of these include:
Children leaving for college
Selling a business
Retirement
Tax changes
Marriage and divorce
These common factors tip people who were on the fence into the category of "actively looking to buy a home." Where do you fit in? Your answer that should inform your timing.
If your children are off at college but you have no pressing need to move now, then you have flexibility to adjust your timing on buying a condo—depending on market factors you can buy now, or wait nine months if you see trends that the market may become more favorable for buyers.
Some life changes, however, necessitate a faster response. Tax laws change in a matter of months, and interest rates fluctuate, as well. Perhaps you need Florida residency within the calendar year—that means this third factor of your personal lifestyle should certainly outweigh some of the market timing and seasonality factors!
If you're reading our detailed Miami condo market reports, then you know what changes are on the horizon and if you need to act immediately. If needed, you can buy now and upgrade later. There's no such thing as the perfect place, so as your life changes, your condo can, too!
Right time to buy: When things align in your life financially, socially, and emotionally then it makes sense to buy your dream condo in Miami. It's the right time to buy if you are able to buy the condo that you actually want, or if your personal situation dictates that you need to move now. The type of condo you choose might differ depending on these situations, but if all of your life factors have aligned then the simple truth is that any season or market is the right time to buy your dream condo.
Share your thoughts with us
Sign up now
Get news and updates delivered to your inbox