Why do Developers Keep Building More Condos in a High Inventory Market?
Aug 28, 2019 August 28, 2019
Although most of the construction projects we're seeing all over Miami are actually mixed-use apartment buildings with office and retail spaces, there are still plenty of condo buildings sprouting up as well. 
Notably, these new condo developments are for the most part luxury and ultra-luxury residences with top-of-the-line amenities and world-class views. Each is a unique product touting many "firsts" like tallest condo building south of Manhattan, first condo powered by Airbnb, first branded Aston Martin condo in the world, first Waldorf Astoria (condo-hotel) in Miami, and more.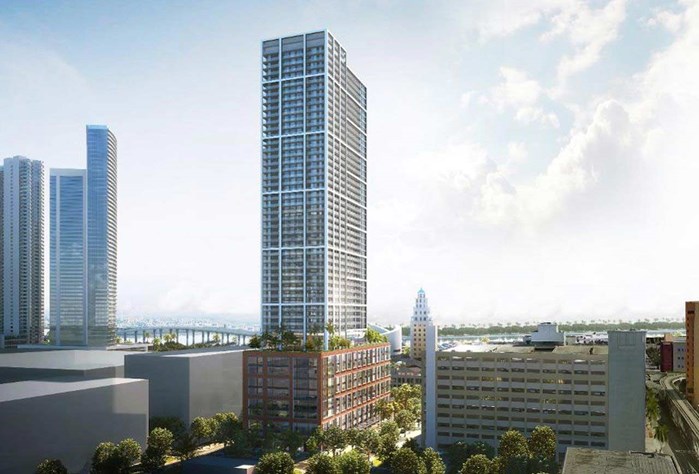 Natiivo - an Airbnb-branded hotel-condo property


Developers are Timing the Market
While the question of who is expected to populate these new luxury developments begs to be asked, these pre-construction condos will actually be ready to open just in time for the next real estate cycle upswing. While the market is heavy in luxury condo inventory as of the writing of this article, all signs are pointing to a more balanced market by next year. Most of the condo towers going up are expected to be ready to go in 2021 and beyond, leaving plenty of room for the new upswing of the real estate market after slower sales since 2015 through today.


Who is Buying These Luxurious Condos in Miami?
The Miami real estate market continues to be fueled by a population boom that's already hit South Florida and is expected to continue through the foreseeable future. The U.S. Census Bureau estimates that Florida had about 21.3 million residents in 2018, making it the third largest state after California and Texas in terms of population. The population in Florida sees steady growth every year, and increased from 18.8 million in 2010 to 21.3 million in 2018.
But perhaps what is most significant is the fact that this population boom is coming with mega wealth and ultra-high living standards. This is because high-net-worth CEOs from Silicon Valley and hedge fund managers from Wall Street are flocking to Florida from high-tax states such as New York, Connecticut, California, and Illinois, in response to recent tax reform laws. And this means that in areas such as Miami, Ft. Lauderdale and the Palm Beaches, income per capita is increasing by as much as 4.4 percent yearly.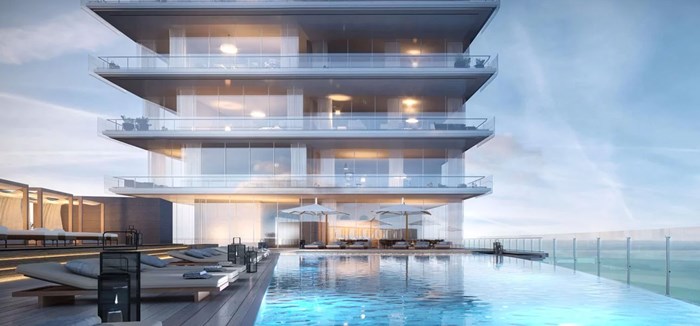 Wealthy Northerners Head South for Tax Haven
One big reason for this is the tax reform law that went into effect in January of 2018 known as the SALT deduction, which set forth a new limit on how much state and local taxes (SALT) one can deduct on a federal income tax return. What this means is that many long-established tax deductions have disappeared, so for an individual in Chicago or New York who's earning $1million annually, their yearly taxes could increase by as much as $40,000. For an individual earning $10 million annually, the increase in taxes could increase by as much as $400,000 yearly. This, combined with the fact that Florida collects no state income tax, has provoked a recent influx of very wealthy individuals and families into South Florida.  
This trend couldn't have come at a better time for Miami developers. While the local luxury condo market has seen a decline in demand from foreign buyers, transplants from other states are lining up to pick up the slack, helping support a high inventory luxury market, as these new Floridians seek deluxe waterfront mansions or ultra-luxurious condominiums with over-the-top views and amenities.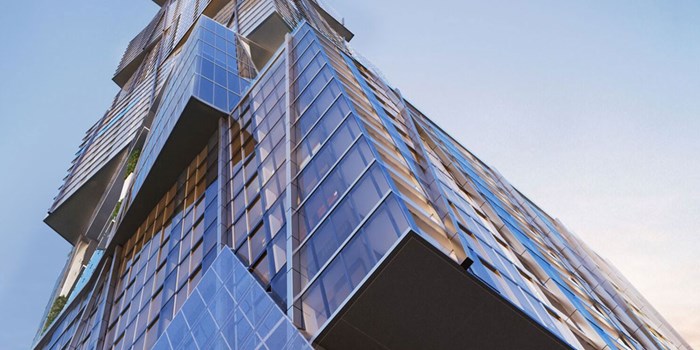 Miami Property Values Relatively Strong
Prices for luxury homes in Miami increased by 4% between 2017 and 2018, according to a report published by Mansion Global, making Miami one of only three cities in the U.S. where prices in the luxury market actually went up in that period. And, according to Business Insider, in February 2019, a waterfront mansion in Miami sold for $50 million, breaking the record for the highest-priced single-family home ever sold in the South Florida area.
These new luxury buyers are largely young professionals and their families, and they are arriving ready to live, work, and play in Miami. Many of them are even relocating their businesses to South Florida, which will also bring new jobs and economic opportunities to the area.


---

Cover photo courtesy of Sieger Suarez Architects
Share your thoughts with us
Sign up now
Get news and updates delivered to your inbox