Why is Retail Sizzling in South Florida?
Apr 06, 2016 April 06, 2016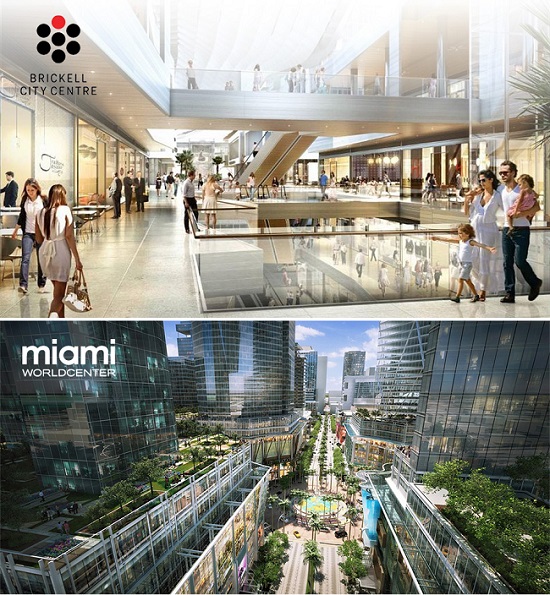 Miami is a shopping mecca for both tourists and locals. And it's an exciting time for shoppers as commercial retail spaces are pulling out all the stops to attract more customers.
Open-air, pedestrian-focused "high-street" shops are becoming increasingly trendy Miami shopping experiences. Spaces like Miami Worldcenter, Brickell City Center and Plantation's Fashion Mall are all following suit. City governments are putting in a lot of effort to give existing outdoor malls like Lincoln Road and Miracle Mile a facelift too. In addition, Both Design District and Bal Harbour Shops are doubling in size. And Aventura, Dadeland, Dolphin Mall and Sawgrass Mills have expansions planned as well.
Competition is getting fierce as retail-space vacancies run thin, rents soar and demand from local and national retailers piles high. Miami-Dade retail rents averaged $33 per sq ft in the last quarter of 2015. That's already double the national average but nothing compared to $80 per sq ft in Brickell and an astounding $300 per sq ft on Lincoln Road. Retail vacancies in the area have plummeted to 3.5% and sales are up 4.5%.
What's powering this boom? An expected increase in tourist spending, a quickly growing population and favorable local demographics. As a result, investors have bought and are planning to completely rehaul shopping centers like CocoWalk and Sunset Place to revive those spaces. And if American Dream Miami gets approved, the largest mall in the country will be located right here.
I'm definitely excited about the business boom. And a world-class retail scene is a great selling point to use in our residential sales pitches. Some local retailers, like Mitchell Kaplan from Books & Books, worry about this trend's impact on the community. It's interesting to consider the influence all this retail activity will have on business and in the community.
Share your thoughts with us
Sign up now
Get news and updates delivered to your inbox