Why Miami (Real Estate) Has Reason To Be Jolly This Holiday Season?
Dec 11, 2017 December 11, 2017
The Holidays are upon us and just as the weather is cooling off, we should take a cue too. This time of year has always been close to my heart, since I get to catch up with the people that matter most. It's the perfect excuse to break away from routine, get together, have some laughs and take some fun selfies. It's also a great time to clear up space for fresh ideas, new plans, and renewed optimism to begin the New Year on a positive note.
 
Getting into a positive mood is pretty easy if you're in Miami. For one, there's a ton of things to do over the holidays. And secondly, December brings with it great weather and news for real estate. With just the right amount of sunshine down here (and cold weather up north), Art Basel crowd flying in, dollar weakening, tax breaks on the horizon and Christmas on the beach, we are counting on more showings and contracts taking place this winter than in the past couple winters. In fact, the signs are already here – sales are picking up as prices drop for the luxury condo segment (see full report here).
 
So, I'd like to wish you all a Very Happy Christmas, Hanukkah, New Year (and every other celebration in between) in advance. And, I hope you have an awesome holiday season, wherever you are!
 
Cheers!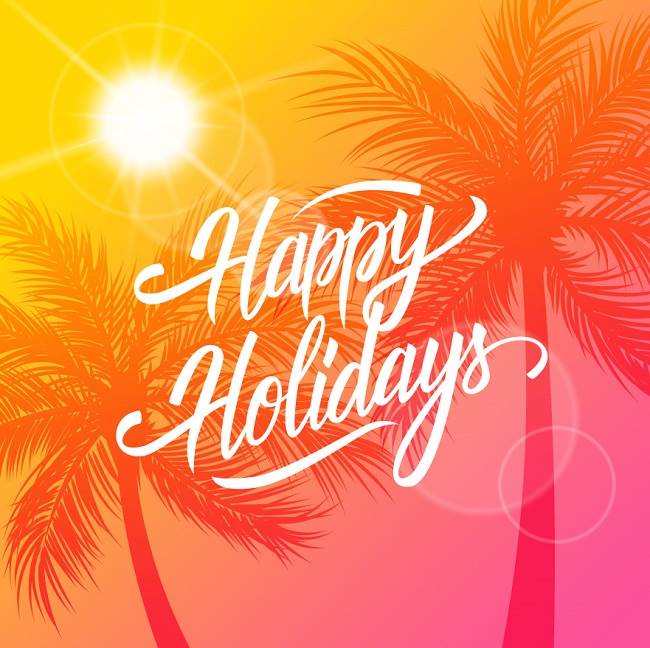 Share your thoughts with us
Sign up now
Get news and updates delivered to your inbox