Will Market Saturation Thwart Sales For Ultra-Luxury Faena Towers?
Sep 25, 2015 September 25, 2015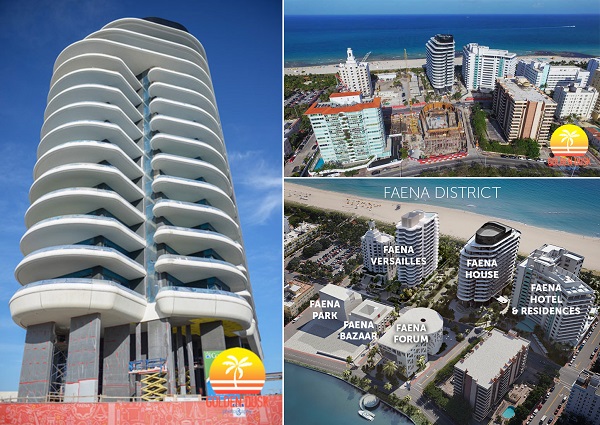 Ultra-luxury project Faena celebrates completing "Faena House", the first of four oceanfront condo towers. The entire project spans from 3200 Collins Avenue to 3500 Collins Avenue in Miami Beach.
Officially titled 3315 Tower, the condominium stands at 18-stories high and houses 44 units located on the 3300 block of Collins Avenue. The towers face the Atlantic Ocean.
New sales for the development began back on September 3rd and known individual units have been priced at $10.5 million, coming in at about $2,400 per square-foot and $16.5 million, or almost $3,800 per square-foot.
As far as the MLS database goes, there are no units for sale. However, seven of the units are "under contract" waiting for direct sales, averaging $15 million, or nearly $3,300 per square-foot.
What developers do not know, is whether or not they can attract enough high-end buyers to purchase all of the ultra-luxury units. With so many new condo projects arising in Miami offering cheaper, although less luxurious, units, there is some concern that market saturation will impede sales efforts.
Source: therealdeal.com
Photo credit: goldenduskphotography.com
Share your thoughts with us
Sign up now
Get news and updates delivered to your inbox