Will Off Branding Brand Name Condos Come At A Discount?
Jul 20, 2015 July 20, 2015
New risks have been discovered for preconstruction buyers who are making the choice to buy units before they are fully finished, especially those in South florida who bear recognizable luxury names.
In an unforseen turn of events, there has been a company that took back their rights to naming the condo after the brand. Back in January, a three-tower complex that would hold near 600 condo and hotel units, as well as a multi-level spa, would soon lose its brand affiliation with the Canyon Ranch health resort company.
And it did.
The hotel is suddenly answering their phone calls as the Carillon Hotel and Spa, and their website is offering residence in the "former Canyon Ranch complex."
Two months after Z Capital Partners went bankrupt in November 2014, they took ownership of 13 units that had not been sold yet, the hotel's common area, the spa, the pools, a lot of retail space, and the gym.
Even though there was inevitable opposition from unit owners, the name of the complex was changed to the Carillon Hotel and Spa in reference to an old hotel that was once on that same site.
However, the main question is not aiming at Canyon Ranch alone. The main question is, will other brands attached to luxury hotels and condos in Miami retain their names and rights thereof? Thinking about the Porshe tower and others in the area, they offer a great selling point, but what will happen if they lose their rights too? The only ones who lose anything in these scenarios are the ones who buy during the time that it has a brand name.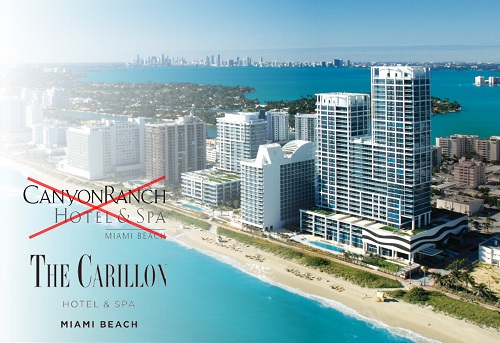 Source: therealdeal.com
Photo credit: therealdeal.com
Share your thoughts with us
Sign up now
Get news and updates delivered to your inbox