Will the Coronavirus Cause more Distressed Real Estate? We don't think so, and here's why
Mar 24, 2020 March 24, 2020
With the recent COVID-19 outbreak, there's no denying we are all living in uncertain times. The Coronavirus pandemic has not only changed the way we do business, but even day-to-day living. While the ground reality is that humanity will bounce back from this crisis - as it always does - what cannot be denied is that it has brought along a very real financial impact. With most states and even entire countries going into lockdown, most businesses have had to come up with creative ways to continue productivity.
So, where does that leave homeowners who work very hard to keep their mortgages and credit scores in good standing? What does it mean to skip a mortgage or two at a time like this? Does this mean that foreclosures and evictions will increase in the wake of this pandemic? Thankfully, it doesn't appear that way. And for several reasons.


Evictions and Foreclosures Halted, Payments Deferred
Homeowners and renters in the U.S. can breathe some sigh of "relief" as the Trump administration, banks and other lenders, as well as state and local government officials roll out financial reprieves. These are the relief measures that have been confirmed as of the writing of this article:
The Department of Housing and Urban Development has been directed by the Trump administration to suspend all evictions and foreclosures on HUD-backed properties until the end of April, says this 

report

.

Fannie Mae and Freddie Mac, too, have been directed to suspend all foreclosures and evictions for at least 60 days on mortgages backed by government-sponsored enterprises, according to the same report above.

Fannie Mae has further clarified in a 

press release

that it will help its homeowners with personalized recovery plans and other financial relief through its Disaster Response Network 

here

.

Locally, Miami-Dade County has suspended all evictions and eviction proceedings until further notice. 

Even Bank of America has 

announced

that customers impacted by the coronavirus will be able to defer payments on not only their mortgages and home equity, but also other loans and credit cards. The bank has also put a temporary stop to its foreclosure sales, evictions, and repossessions.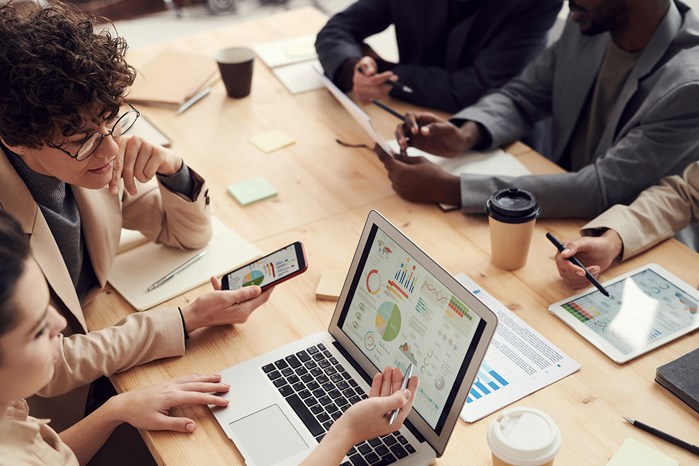 It's a Different Economic Climate than 10 Years Ago
While we expect there may be some losses as a result of the economic uncertainty both globally and nationally, the consensus is that this will not be the same as, say, the 2008 market crash. A recent Miami Herald article noted that Miami-Dade may be better positioned than the country to survive any downturn based on a March 2020 report by the online real estate service Clever. This report noted that only 5.3% of homes in Miami-Dade are worth less than their mortgage value compared to 47% in 2010. Nationwide, 9% of homes are now worth less than their mortgage value. Additionally, we don't have a surplus of inventory as was the case in 2008.
If a recession does take place, homeowners should feel comforted by the fact that historically, home values aren't significantly affected during times of economic downturn.
Combined with the immediate governmental response to halt all evictions, residential real estate owners and investors can find comfort in the fact that help is available during such times, which will help prevent a distressed real estate market from emerging. However, to know the true impact of this global pandemic on the real estate market, we'll likely have to ride out a few quarters to wait for the nation's health to stabilize and life to go back to normal.
More Government Help is Expected
We expect more economic relief measures to be rolled out by the Federal and State governments in the coming weeks, as well as other lenders, as this global crisis unfolds. Other measures like tax benefits, unemployment support, possible student loan forgiveness, and more will also help ease the financial pinch felt during this unprecedented time.
Further, we expect lenders and the government to come in with appropriate recovery plans, as the pandemic runs its course, helping more homeowners across the US. 
State Help Available
For Florida businesses, the State is providing loans and short-time compensation to to help during the coming months. The Short Time Compensation Program helps employers keep their workforce in times of temporary slowdown and permits prorated reemployment assistance benefits to employees whose work hours have been reduced to avoid layoffs. More information can be found here.
The state is also offering emergency bridge loans up for $50,000 per business. The bridge loan program provides short-term, interest free loans for one year for companies with two - 100 employees with economic losses from COVID-19. Loans may be awarded up to $100,000 in special circumstances.
So, if you're a borrower or small business owner in the U.S. and are affected by the coronavirus crisis, remain calm, and reach out to your mortgage service provider or state as soon as possible to learn what assistance they may be providing. 
And remember, stay well, be smart and stay safe.
Share your thoughts with us
Sign up now
Get news and updates delivered to your inbox