Wynwood Green & Art Market Launched
Mar 09, 2015 March 09, 2015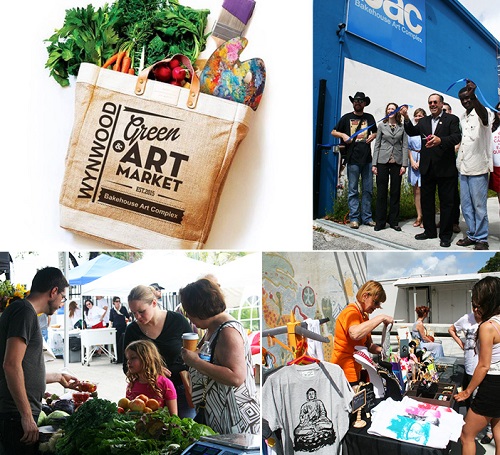 On occasion, there are areas known as "food deserts," which it is easy to guess that it is a bad thing. Food deserts are places where it is hard to find healthy and affordable foods. Some of Wynwood has long been a food deserts, but not for much longer.
Sunday, March 1st marks the opening of the Wynwood Green & Art Market. An idea created by the Bakehouse Art Complex for the 2014 Our Miami Public Space Challenge. The Market is intended to help out the local community with healthy, reasonably priced, and delicious organic foods for the Wynwood area, along with artistic pieces and other products.
Vendors and other organizations, including the Urban Oasis Project's Verde Farms, are selling organic, locally grown produce, which vary greatly from green cabbage to kohlrabi, mizuna, and much more.
The Urban Oasis Project has decided to make the produce reasonable in terms of pricing. Instead of bringing up the prices, they have brought in food from their own farms, and are accepting EBT. The EBT program the Urban Oasis Project is offering, doubles the face value of EBT, which they are calling "Fresh Access Bucks," in order to buy twice as much fresh produce.
"Locally produced food from smaller farms sometimes does cost more, although often it costs less," Art Friedrich, president of the Urban Oasis Project, says, "you can always be assured that local produce is the best value for your money, though, because you get the best-quality produce, the farmers and workers are usually getting paid better wages, and care for the environment is included in the price."
Source: miaminewtimes.com
Photo credit: Market - bacfl.org
Share your thoughts with us
Sign up now
Get news and updates delivered to your inbox