Miami Condo Market and Lifestyle Updates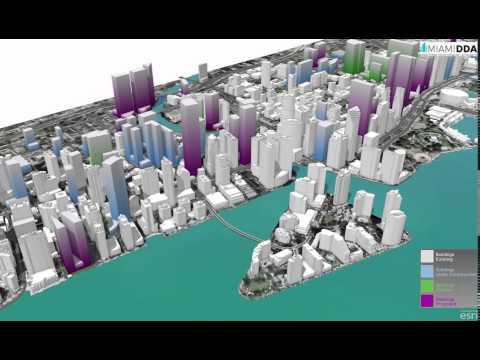 See Into The Future…Of The Miami Skyline
by Sep Niakan | April 17, 2015
Miami is an ever-changing city. Within our lifetime, we've seen the transformation of our downtown skyline go from unimaginative to enterprising. Well get ready to see the visionary. The Downtown Development Authority of Miami released a video showing the changing skyline through 2020.
The video shows the new grouping of buildings that will be taking over the skyline, some of which are proposed, and others are actually under construction. The video first depicts the current Miami skyline and progressively shows its evolution through undergoing construction, planned development and proposed projects. Current buildings are shown in white, buildings under construction are in blue, planned buildings are in green, and proposed buildings are in purple.
The video does not show all of the projects in the Miami area, namely Edgewater, and has some of the height proportions wrong as well. Last year, Brickell Magazine published some very attractive detailed renderings showing the actual designs of the projects but city planning nerds and devoted Miamians will appreciate the effort of this video just the same for reflecting the major metamorphosis in a city that's slowly making a name for its gorgeous skyline.
Source: thenextmiami.com
Recent posts
by Sep Niakan | February 26, 2017
The first days of Spring in Miami are arriving and so is a wave of exciting new events. Whether you're enjoying the spring break (or trying to avoid those on one), here are some great events to look forward to in the month of March: Miami...