Miami Condo Market and Lifestyle Updates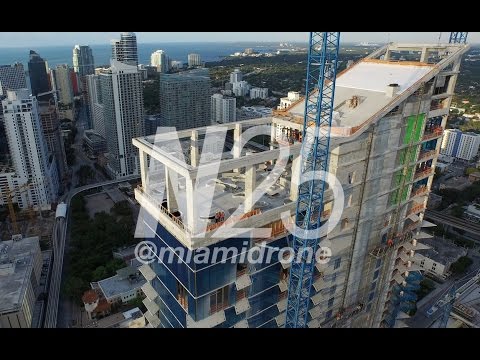 Drone Technology Gets Unique Shots Of Brickell City Centre Progress
by Sep Niakan | May 26, 2015
As Brickell City Centre is being built, many have wondered what's been do so far. Thanks to ubiquitous drone photography, we have excellent video coverage of the construction site exploring details of the work.
Condo towers Rise and Reach will be finished before the end of the year, and $30 million Climate Ribbon is currently undergoing its base construction, according to the footage collected.
N25, an aerial photography company, took the footage and captured many great images.
Brickell City Centre, the $1.3 million seven-acre megaproject, is receiving much interest and visitors are already lining up to get in. The megaproject itself will include 5.4 million square-feet of mixed-use space, a 500,000 square-foot mall anchored by Saks Fifth Avenue, two condo towers with almost 800 units, the EAST Miami hotel with almost 300 rooms, EAST Residences with almost 100 luxury rentals, and two office buildings with 260,000 square-feet of space.
As of right now, the project is about 80% completed and began June 2012.
Check out the video here :
Source: therealdeal.com
Video credit: N25
Recent posts
by Sep Niakan | January 17, 2018
Taking a cue from the New Year and new beginnings, we saw the condo pre-construction market make three ground breakings this December. After months of silence, there was finally some hustle from developers at Resorts World Miami. Ritz-Carlton...