#Miamitech, Wall Street of the South: These Tech and VC Firms are Investing in Miami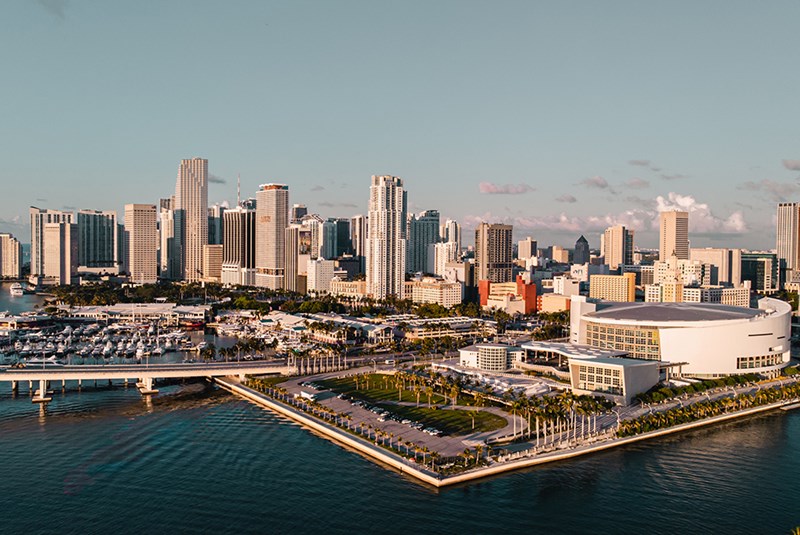 May 13, 2021 May 13, 2021
"What if we move Silicon Valley to Miami?" This off-the-cuff tweet by Venture Capitalist Delian Asparouhov caught the eye of Miami Mayor Francis Suarez, who replied with a simple "How can I help?" The short conversation started a movement. Literally. The phrase has become a de facto slogan for Miami, in general, and a signal to tax- and regulation-weary tech and VC companies across the country that Miami will treat you better. 
Of course, good weather and nice beaches alone aren't enough to convince companies to relocate to the Sunshine State. Unlike many governments that allegedly under-appreciate and under-serve the startup and tech community, Miami Mayor Francis Suarez has laid out the red carpet for entrepreneurs in hopes to bring Silicon Valley 2.0 to life in the Magic City. 
From providing major tax incentives to local incentives, such as Miami's Downtown Development Authority's "Follow the Sun" initiative, the Miami area has become the nation's corporate darling, wooing company's away from New York City and the Bay Area. 
Under the DDA's plan, companies with at least 10 employees can receive a one-time payment of $500 per person who relocates – up to $50,000 per business annually and $150,000 over a three-year period. Eligible companies must pay employees a minimum salary of $68,000 per year and be located within the boundaries of the Miami DDA's district.


---
Miami is Better for the Bottom Line
---

Miami-Dade County has one of the most generous income tax structures in the US, both for individuals and firms. Individuals benefit from zero state income tax compared to an 8.6-13% on average in California and 4.6% for the US.
It's a similar story for corporations; corporate income tax in California is between 8%, while Miami's is almost half that. Firms can half their tax bill just by moving to Miami. 
For New Yorkers, the potential savings is even greater, who pay a state and city income tax. With proposed tax hikes on the horizon, New Yorkers earning over $1 million could be looking at a combined income tax rate of almost 15%.  "Clearly, the toxic climate in New York has led businesses to look to Miami as an attractive place for long-term expansion and relocation," Mayor Suarez said.


---
SoftBank to invest $100 Million into Miami Tech 
---

Governments are not the only backers betting on Miami. Asparouhov's pipedream was bolstered when the CEO of SoftBank, Marcelo Claure, announced that the group was investing over $100 million dollars solely into Miami Tech companies. In order to qualify for investment, companies either need to be in Miami or willing to relocate, dangling the carrot for yet more businesses to settle in Miami. 
The first companies to receive a SoftBank investment include Lumu technologies and QuikNode, focusing on cyber-security and blockchain systems, respectively. The sentiment seems to be that Miami is just a better place to live and work. Claure also has a good relationship with Suarez, and the joint announcement serves as a great benchmark for future investment into the city. 
Rapyd, a U.K.-based fintech company that specializes in international, digital payment platforms for businesses, is also providing incentives. Partnering with the City of Miami, Rapyd is waiving up to $5 million in payment processing fees for 20 tech companies that are either based in Miami or willing to relocate to Miami through its $100 Million Miami Tech Power Initiative.


---
Wall Street South: VC and Tech Companies Investing in Miami
---

Last updated May 01, 2021
With some of the biggest tech CEOs buying up property in Miami, from Reddit co-founder Alex Ohanian to the brains behind Paypal and Palantir, Peter Thiel, and most recently Blackstone dropping $230 million for two Miami office towers, Miami already has attained a certain level of clout in the tech and VC industries. And the momentum is building. Dozens of major VC and tech companies have either relocated to the South Florida area or are opening up additional offices here.
Here's a summary of the latest major tech and VC companies investing in Miami and the Tri-County area:

01. Blackstone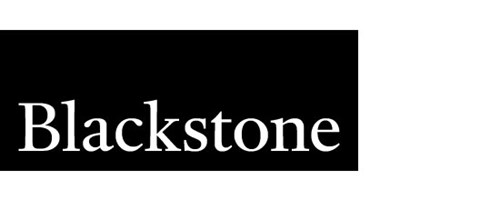 Headquarters: New York City
Assets under management: $649 billion
Institutional investment company Blackstone bought the 2 and 3 MiamiCentral office buildings in Downtown Miami for $230 million to prepare for opening a regional, technology-focused headquarters. With plans to hire as many as 215 positions, Chief Technology Officer John Stecher told the Miami Herald the firm chose Miami for its local and growing tech workforce, lifestyle and proximity to New York. 

02. Founders Fund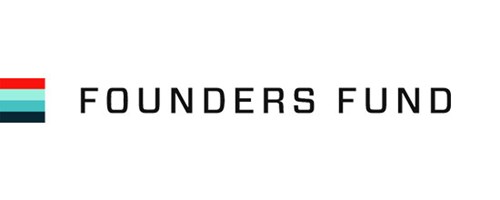 Headquarters: San Francisco (Silicon Valley)
Assets under management: $6 billion
San Francisco-based VC company signed a one-year lease at Brickell City Tower to expand their operations. Partners Peter Thiel (co-founder of PayPal and first investor in Facebook) and Keith Rabois also purchased Miami Beach homes this year. Founders Fund portfolio companies include Airbnb, SpaceX, Facebook and others. 

03. Elliott Management Corp.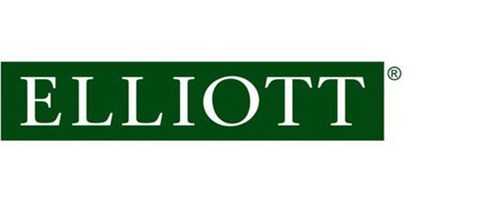 Headquarters: West Palm Beach (from New York City)
Assets under management: $41 billion
The $41 billion fund led by Paul Singer moved its corporate headquarters to West Palm Beach from New York City, with multiple senior executives owning or buying homes in the area. 

04. Thoma Bravo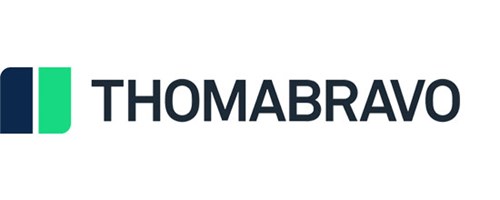 Headquarters: Chicago
Assets under management: $70 billion 
Chicago-based private equity firm Thoma Bravo signed a lease for 36,500-square feet at 830 Brickell Plaza. Bravo, which invests in software and tech companies, plans to move into the space in the fourth quarter of 2022. The office tower is currently under construction. In February, Bravo said it would move employees to Miami in the second half of 2021. 

05. Starwood Capital Group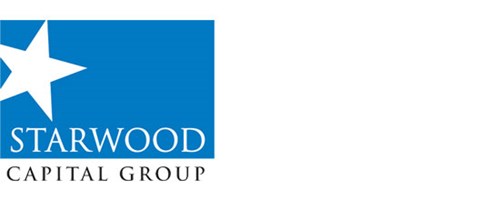 Headquarters: Miami Beach (from Greenwich, CT)
Assets under management: $55 billion
Connecticut's third-largest REIT, Starwood Capital, relocated its headquarters to Miami Beach from Greenwich. CEO Barry Sternlicht also recently purchased a Miami Beach home. Starwood often partners with Blackstone on acquisitions. 

06. Colony Capital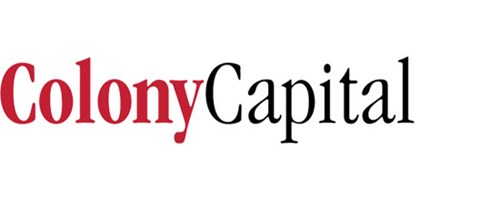 Headquarters: Boca Raton (from Los Angeles)
Assets under management: $47 billion
The publicly traded investment firm (NYSE: CLNY) moved its corporate headquarters from Los Angeles to Boca Raton earlier this year. The company plans to expand its investments in digital infrastructure businesses, including real estate. 

07. Florida Funders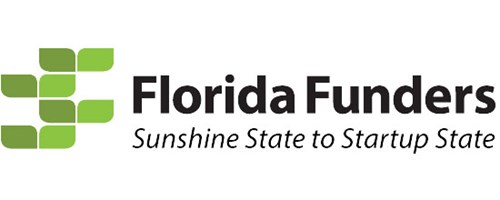 Headquarters: Tampa
Investments: > 50 companies 
Florida's most active angel and VC firm is expanding its operations to Miami, after investing in several Miami-based companies. 

08. ACI Worldwide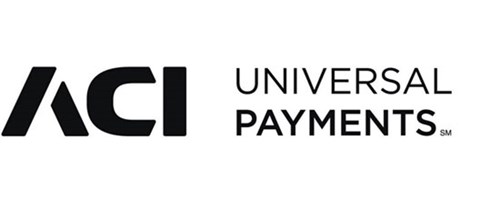 Headquarters: Coral Gables (from Naples, FL)
Technology: Fintech
Fintech company ACI Worldwide Corp. (NYSE: ACIW), will move its corporate headquarters from Naples to Coral Gables after the county approved $360,000 in economic incentives. ACIW recently signed a lease this year, and plans to bring several hundred jobs to the area. The company earned $1.3 billion in revenue in 2020 and has almost 4,000 employees in several countries. 

09. BelHealth Investment Partners LLC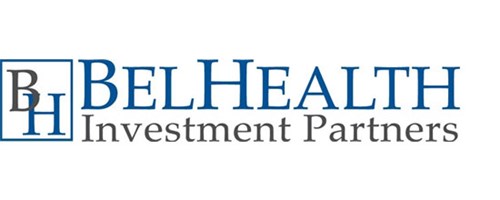 Headquarters: Fort Lauderdale (from New York City)
Assets under management: $500 million
BelHealth Investment Partners LLC, a private equity firm focused on building healthcare companies, relocated its headquarters to Fort Lauderdale from New York City. BelHealth invests from $20 million to $50 million in companies across three core health care segments: services, products and distribution. The firm is currently investing from Fund II, a $350 million fund.

10. D1 Capital Partners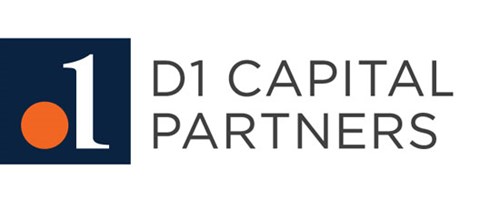 Headquarters: New York and Hong Kong
Assets under management: $20 billion 
D1 Capital Partners, a $20 billion hedge fund, is expanding its offices to Miami. Founder Dan Sundheim decided to live in Miami permanently after moving here temporarily during the Covid-19 pandemic. 

11. Marathon Asset Management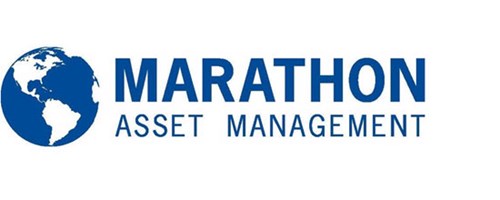 Headquarters: New York City
Assets under management: $18 billion
Marathon Asset Management, which invests in global credit markets and real estate related markets, is expanding with a Miami office. The Miami office will mainly be for non-investment professionals and the investing team will remain in New York, CEO Bruce Richards told Bloomberg, noting working from home opened new options, and that New York City was losing desirability with increasing taxes and crime.

12. Balyasny Asset Management - Chicago to Miami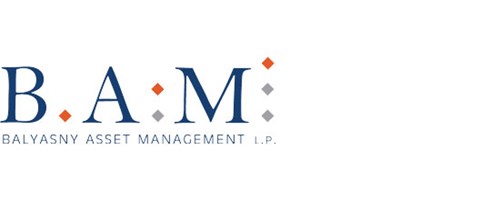 Headquarters: Chicago
Assets under management: $8 billion
The Chicago-based hedge fund expanded its operations last year, opening an office in Coconut Grove. Balyasny's investment platform spans three core strategies: Long/Short Equities, Macro, and Event and Credit. The company has 11 global offices. 

13. Hidden Lake Asset Management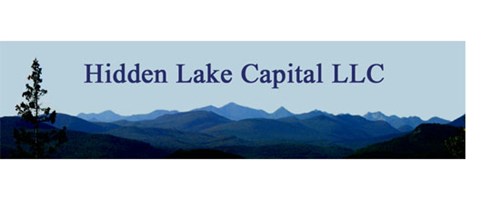 Headquarters: New York City
Assets under management: $493 million
Last year, the investment firm signed a lease for 1,600 square feet of office space in Coral Gables. 

14. Future Tech Enterprise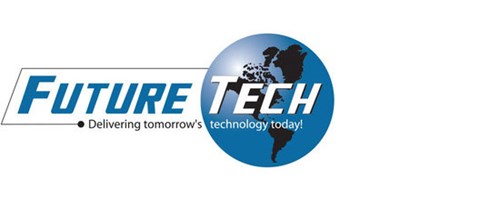 Headquarters: Fort Lauderdale (from New York)
Technology: Global Information Technology (IT)
Global IT company Future Tech moved its executive headquarters to Broward Financial Center in Fort Lauderdale, from New York. The executive headquarters will be home to Future Tech's administrative, customer engagement, marketing, sales and tech support operations and will be a base for executive meetings. The company plans to create 25 jobs at the Fort Lauderdale location, according to a company press release. 

15. Novo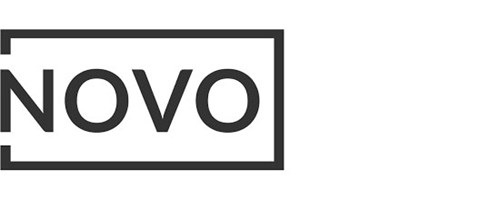 Headquarters: New York City
Technology: Digital Banking
Digital banking platform company Novo expanded operations by opening an office in Brickell. The company said it plans to more than double its Miami-based team this year. It currently has about seven employees at the Brickell City Centre office at 78 S.W. 7th St. 

16. Palm Drive Capital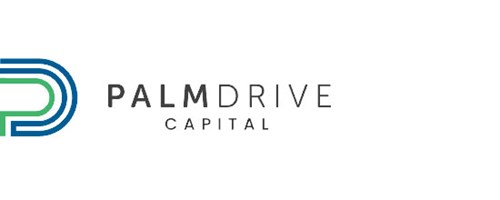 Headquarters: New York City
Assets under management: $315 million
The New York-based investment firm, which primarily invests in Latin American startups, opened an office at the end of last year at 4300 Biscayne Blvd. Managing partners Hendrick Lee and Nick Hsu will relocate to Miami and lead the firm's operation in the region. "Miami puts us in the perfect location to really develop the connections we need to further support Latin American startups," Lee said in a statement. 

17. Point72 Asset Management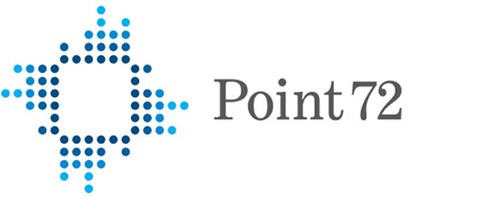 Headquarters: Stamford, CT
Assets under management: $22.1 billion
The Connecticut-based investment firm, led by New York Mets owner Steve Cohen, will open an office for about 45 employees in West Palm Beach. Bloomberg also reported they are planning to open an office in Brickell. Point72 has more than 1,650 employees in eight countries. 

18. Boston Private Financial Holdings Inc.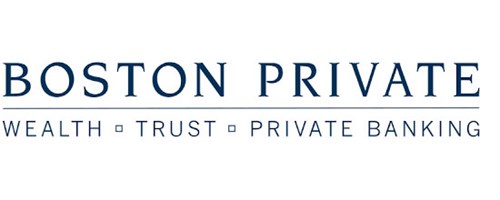 Headquarters: Boston
Assets under management: $17.1 billion; $8.7 total deposits
The major investment management, trust and banking services company Boston Private (NASDAQ: BPFH) announced in February it was doubling its operational space in Miami at the Four Seasons on Brickell Ave. The Miami office serves as a regional base for the firm's U.S. Southeast and Latin American clients. The firm has hired several advisors and administrative staff to serve the region, with plans to hire more, it said in a press release.

19. H.I.G Capital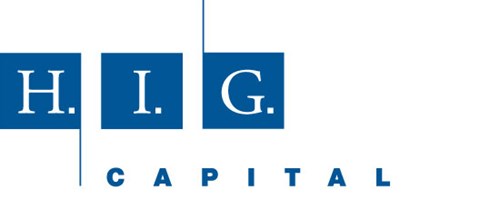 Headquarters: Miami
Assets under management: $44 billion 
H.I.G., with primary offices in Miami, has funds in private equity, growth equity, real estate, lending, and biohealth. Their team is more than 400 strong and they have 18 offices in the US, Europe, and Latin America. 

Headquarters: Miami
Investments: 33 active portfolio companies
Miami Angels is a group of over 120 Miami-based angel investors. Since its inception, Miami Angels have invested more than $13 million into tech start-ups based in the US and Latin America. The company is founded and led by underrepresented minorities, and focuses investments in minority-owned companies.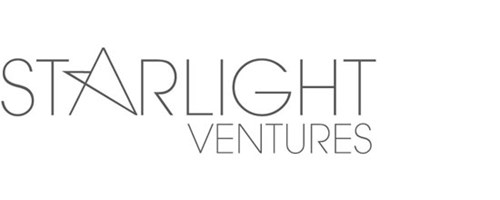 Headquarters: Miami
Investments: 28 active portfolio companies
Starlight Ventures, an early stage VC based in Miami, invests in scientific and technological solutions to help humanity's greatest challenges and opportunities.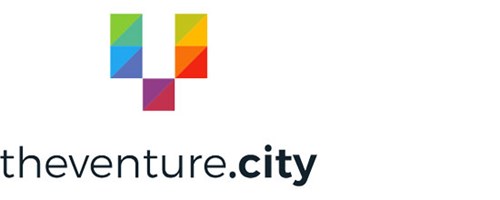 Headquarters: Miami
Investments: $41 million invested; 79 companies invested in 
TheVentureCity uses its expertise in science and technology to invest internationally in software companies: B2B, B2C, Marketplaces and SaaS. The VentureCity has over 50 technology partners and a funding rate of over 40 companies per year. 

23. Pipe Technologies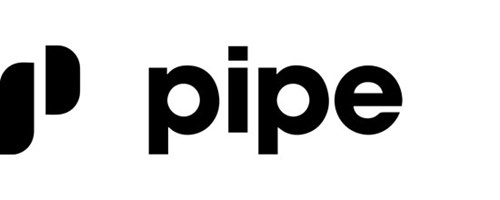 Headquarters: Wynwood, Miami (from Los Angeles)
Technology: Fintech
The alternative financing platform for startups moved its headquarters to Wynwood from Los Angeles late last year. After moving, the fintech raised $50 million in a financing round that included Reddit co-founder Alexis Ohanian. The company has reportedly raised another $150 million in a subsequent funding round. 

24. ShiftPixy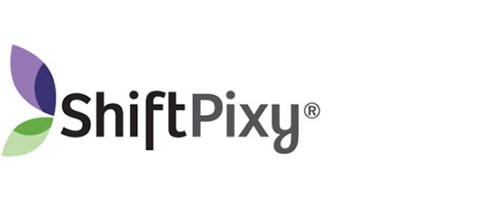 Headquarters: Brickell Key (from Irvine, CA)
Technology: Freelance job platform
Gig economy job platform (Nasdaq: PIXY) moved its headquarters to Brickell Key last year from Irvine, California. ShiftPixy is developing a ghost kitchen incubator program in the Miami area. 

25. Virtu Financial

Headquarters: New York City
Technology: Fintech
The publicly traded fintech Virtu (NASDAQ: VIRT) expanded its operations by opening an office in Palm Beach Gardens. The company is one of the largest services, trading products and market making services and had reported revenue of $1 billion. It's CEOs are co-owners of the Florida Panthers hockey team. 

26. Wealthspire Advisors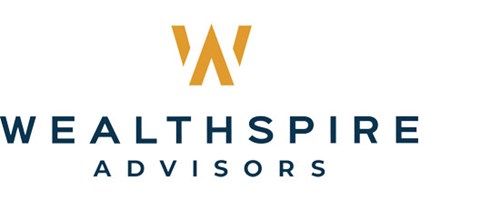 Headquarters: New York City
Assets under management: $13 billion
The New York-based investment advisory firm expanded its operations last year by opening an office in Boca Raton. 

27. Citadel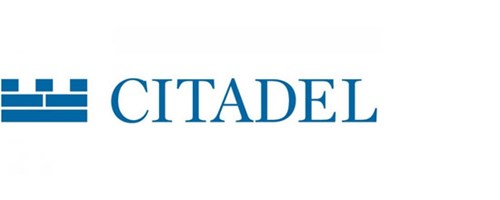 Headquarters: Chicago
Assets under management: $32 billion
Citadel hedge fund is planning to open a Miami office, after temporarily operating its securities branch from the Four Seasons in Palm Beach during the pandemic. The securities operations will return to the Northeast, however, Citadel is still looking for office space in Brickell for expansion of its hedge fund operations. Citadel CEO Ken Griffin paid $37 million last year for a property on Miami Beach's Star Island.


---
Other Companies
---

Zumper

Headquarters: San Francisco
Business: Real Estate Rental Platform
San Francisco-based rental platform Zumper will open an office in Miami with plans to employ up to 150 people.
Share your thoughts with us
Sign up now
Get news and updates delivered to your inbox