Reflecting on BrickellHouse Robotic Parking Garage Failure
Nov 22, 2016 November 22, 2016
It's been almost a year since BrickellHouse's robotic parking garage blunder, and I've been thinking about what this means for the automated parking business in Miami condos.
In brief, Boomerang Systems (the robotic garage operating company) went bankrupt after months of malfunctions and failures of its automated parking system at BrickellHouse Condo in Brickell. It left the entire condo with a unreliable parking mechanism that would become turtle-slow during typical rush-hour times. The lawsuit against the developer is ongoing, and the entire debacle leaves behind loads of skeptics.
All that said, coming from a technology background, this failure is just a blip in the big picture of things.
Here are a couple points to keep in mind as we grow into the idea of automated parking here in Miami:
1. Miami isn't the first city to try automated parking. Cities with much more density issues than Miami, like New York City and Hong Kong, have been using automated parking garages in condos for years.
2. As with any brand new technology, it's customary for there to be some initial missteps. So, this failure might have been a necessary evil to keep everyone on alert on the importance of working with time-tested systems.
3. It also comes as a lesson to developers to be smarter about who they partner with, as picking the right company can make all the difference.
On a side note, maybe, just maybe the threat of automated parking becoming a norm in Miami may get local Miami valet companies to set up their game in the way they train their employees to not be so darn casual when getting our cars.
After the BrickellHouse and 1826 Collins Avenue robotic garage failures (both operated by Boomerang Systems), Porsche Design Tower has clarified that its residents don't need to worry about such mishaps, since they're working on the tried-and-tested elevator concept, safely delivering you and your vehicle straight up to the unit.
There's also British luxury sports car manufacturer Aston Martin foraying into real estate, so it will be highly interesting to see the kind of amenities and technology it brings along.
And, if you're still not convinced about robotic parkings, you can always opt to go carless!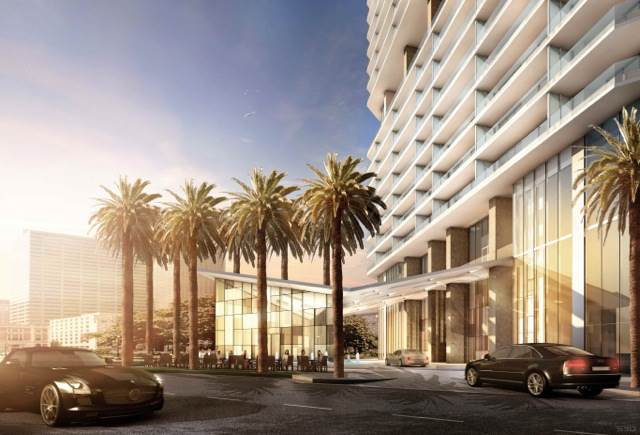 Share your thoughts with us
Sign up now
Get news and updates delivered to your inbox