All of the Best Restaurants in Coconut Grove 2022
Sep 02, 2022 September 02, 2022
Whether you're hankering for a casual breakfast, need a power lunch spot, or are planning a romantic fine dining experience, Coconut Grove is one of the best neighborhoods in Miami to enjoy an unforgettable meal.
With options ranging from fresh, simple comfort food to elaborate, exotic fusion creations, from streetside cafes to exquisite rooftop, bay views, you won't be disappointed with the myriad of offerings for every palette in this quaint, tropical neighborhoods. 
We've assembled a list of our favorite eateries in the Grove by category, to help you better satisfy your current cravings or impress the foodie in your life.


---
Best Breakfast/Brunch in Coconut Grove
---
3425 Main Hwy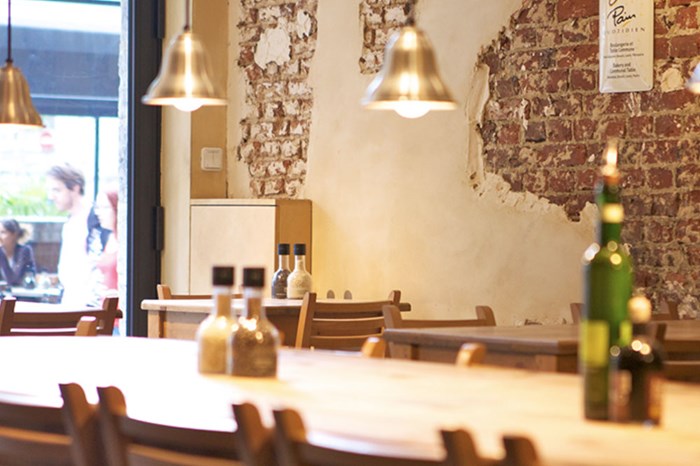 A Belgian bakery and restaurant serving local, seasonal, organic food, featuring egg dishes, tartines, soups, salads, pastries and desserts, with plenty of vegetarian and vegan options. And some great coffee and teas on the side. You can also take home your favorite breads and pastries. 
2884 SW 27th Ave
This New American spot features has been a breakfast and brunch favorite for more than 15 years. Featuring Belgian waffles, omelets, and other breakfast offerings, as well as sandwiches and light lunch fare, Berrie is a great place to meet and dine in a covered patio. They also have specialty coffee and fresh juice and smoothie options at affordable prices.
2895 McFarlane Rd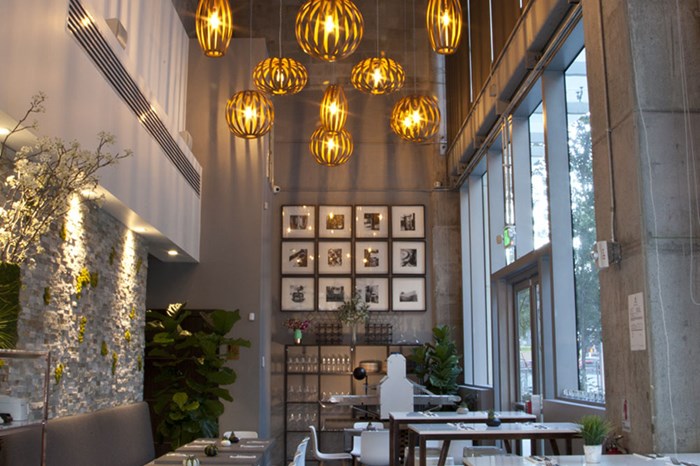 B Bistro + Bakery originated in Brickell, but has spread its delights to Coconut Grove. With a rotating menu of fresh-baked morning pastries, select breakfast and lunch dishes, signature desserts and one of the best traditional coffee bars in Miami. Treat yourself to some Croque Madame's, Truffle Buns, or Pastelito Pancakes. And the Guava BBQ Chicken and Spicy Tuna Toast are to die for.


---
Best Waterview Restaurant in Coconut Grove
---



Bellini
at Mr. C Hotel
2988 McFarlane Rd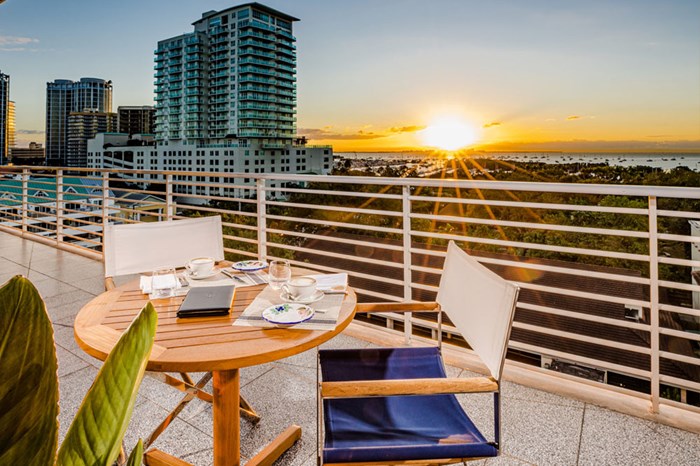 Set in the top floor of sophisticated Mr. C Hotel by Cipriani, Bellini is a relaxing oasis surrounded by expansive Bay views and vistas of the Coconut Grove skyline. Hailing from one of the best, family-owned Italian hospitality groups in the world, Bellini serves the freshed, elevated Italian cuisine featuring classic Cipriani dishes and a prime selection of Italian wines and cocktails.
2550 S Bayshore Dr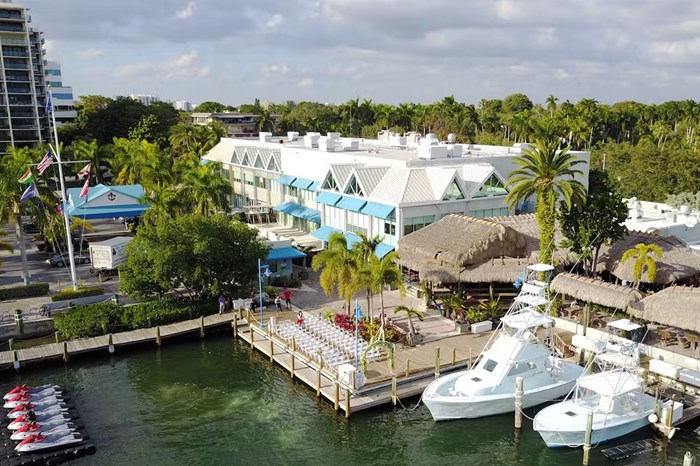 A famed local hangout since 1969, Monty's has even appeared in TV series, such as Miami Vice and several others. Beloved for its casual seaside atmosphere, live music, and happy hours, as well as its awesome raw bar and grilled surf and turf specialties, Monty's is also accessible by boat if you get hungry while you're on the water!
3391 Pan American Drive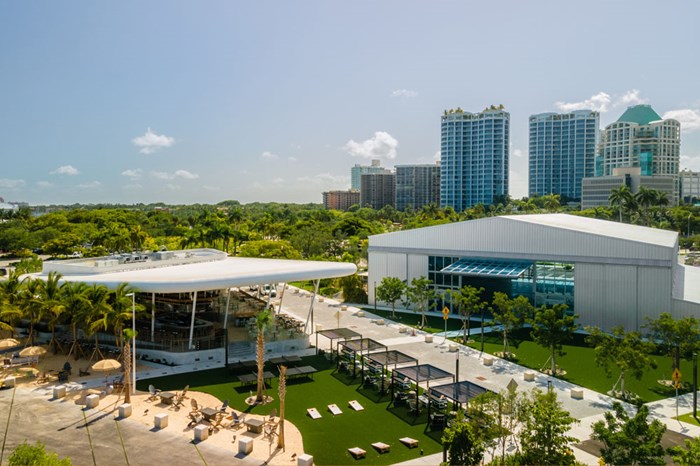 Set on the waterfront site of the neighborhood favorite of Scottie's Landing, damaged from past hurricanes, The Bayshore Club reimagines this scenic location overlooking the marina from the same restaurant group that has created Stubborn Seed, Stiltsville and Glass & Vine. Serving up all you'd expect, with raw bar and small plate favorites like oysters, ceviches, calamari and conch fritters, lobster rolls, whole fried snapper and fresh grilled fish, The Bayshore Club will surely soon be a locals' favorite. 


---
Best Mexican in Coconut Grove
---
3306 Mary Street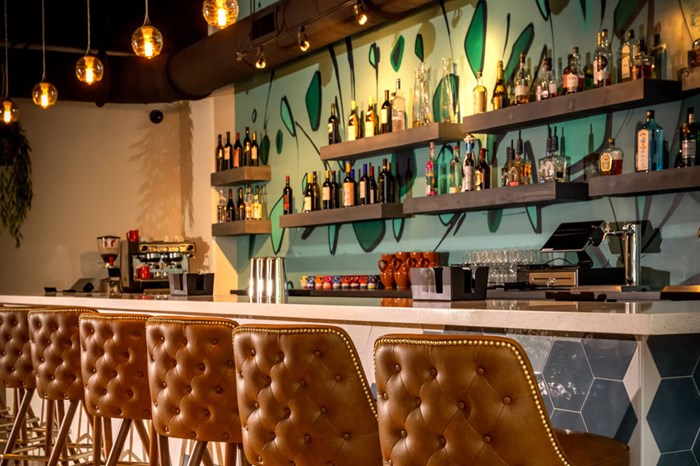 Calling itself a "Mexican Seafood" restaurant, AIDA's fusion cuisine blends traditional Mexican flavors with the best fare from the sea, all inspired by coastal Mexican dishes. Try the Pulpo Zarandeando featuring sauteed octopus with Salsa Talla, Corn Crusted Chilean Seabass, Al Pastor Fish Quesadilla, and Red Snapper tostadas. 


---
Best Seafood in Coconut Grove
---
3540 Main Hwy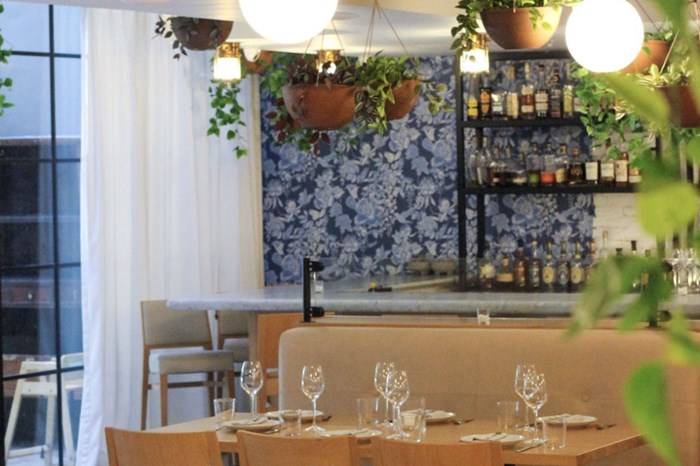 A simple yet sophisticated menu consisting of seafood-centric Italian entrées, fresh house-made pastas, and an extensive raw bar is served in a casually elegant setting in the heart of the Grove.


---
Best Steakhouse in Coconut Grove
---
3195 Commodore Plaza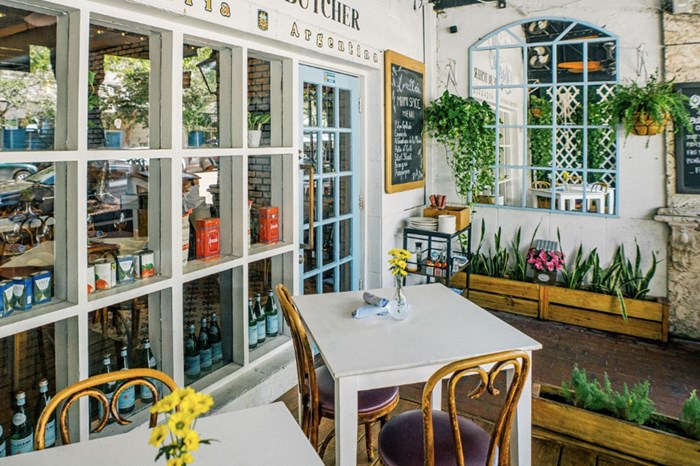 This authentic Argentinian steak house offering meat and seafood parrilladas and an array of robust side dishes will satisfy even the most demanding carnivore and wine aficionado with its menu and wine list.


---
Best Sushi in Coconut Grove 
---
3870 Grand Ave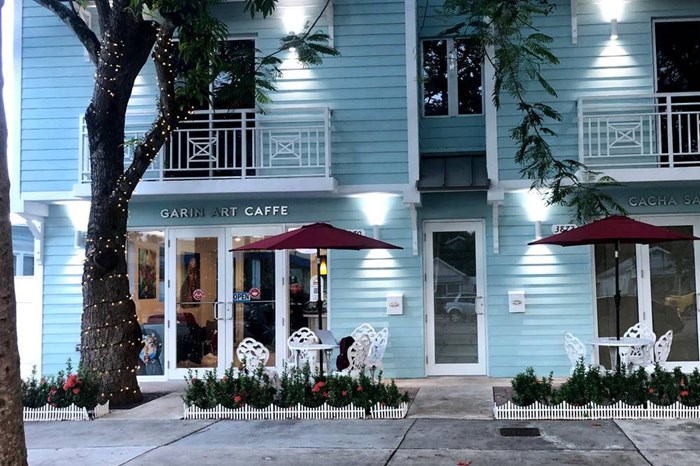 A trendy spot serving creative sushi inventions fused with a touch of Cuban influence served with a great live jazz piano accompaniment for an unforgettably relaxing meal and experience.
3423 Main Hwy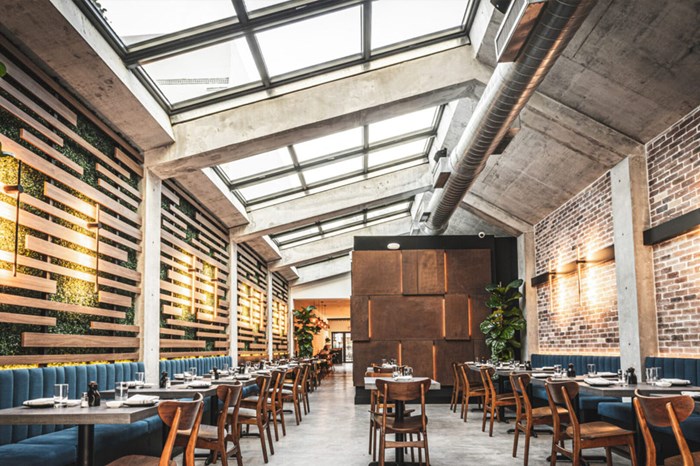 Inspired by traditional Japanese culinary techniques and the freshest and highest quality ingredients, Varsol is the Grove's original sushi bar. It also serves signature cocktails with some of the city's best sushi.

2250 Bayshore Drive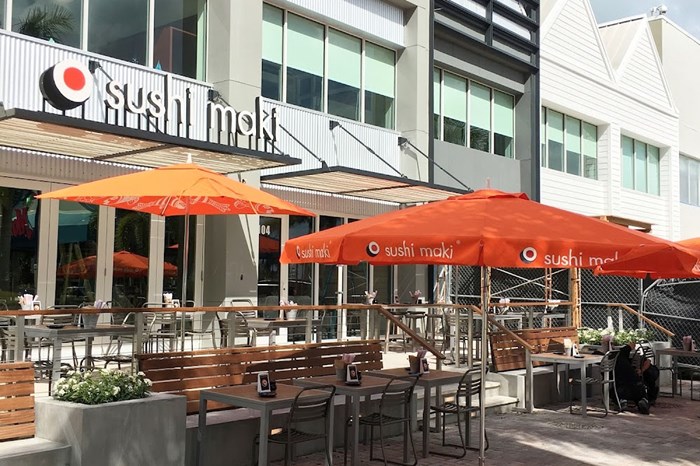 Set in Bayshore Landing, and committed to serving sustainable seafood, Sushi Maki is the first US sushi chain to earn Marine Stewardship Council Certification and has been sourcing top-quality seafood products from certified sustainable fisheries around the world since 2012 to create its fresh and authentic sushi rolls.


---
Best Italian in Coconut Grove 
---
3176 Commodore Plaza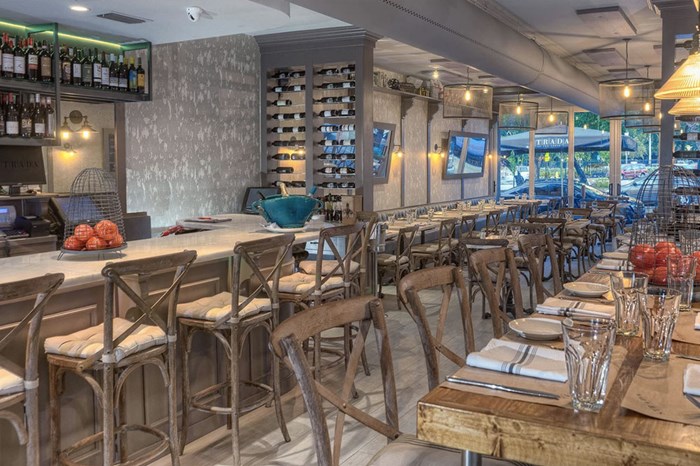 Authentic old world flavors and culinary traditions combine in top quality charcuterie platters, local and imported cheeses, and specialty entrées prepared from regional northern Italian recipes. With over 100 wine selections including exclusive boutique wines from the best wine regions of the world, dinner at Strada in the Grove will transport you to Italy for the evening. 
3111 Grand Ave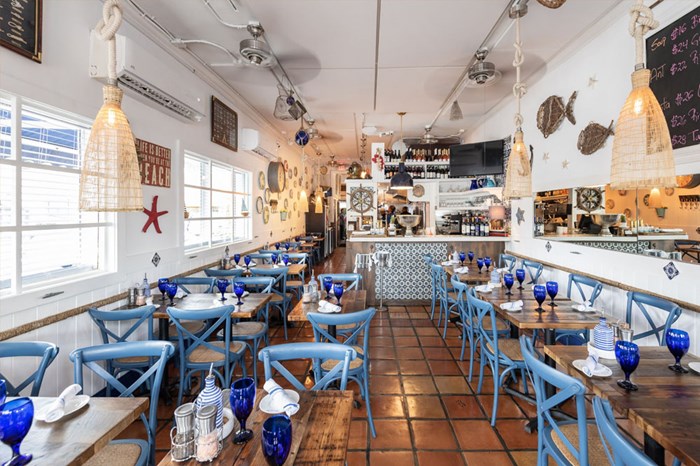 Specializing in coastal Italian seafood and fresh homemade pastas, this traditional family-owned restaurant uses only the highest quality ingredients, such as first press extra virgin olive oil, organic free-range chicken, Alba truffles, Parma ham, Sardinian pecorino cheese, and specialties such as Sardinian sea urchin, roe, and Sicilian tuna. Their wine list features over 100 selections and they also serve exquisite signature desserts.



Bellini
at Mr. C Hotel
2988 McFarlane Rd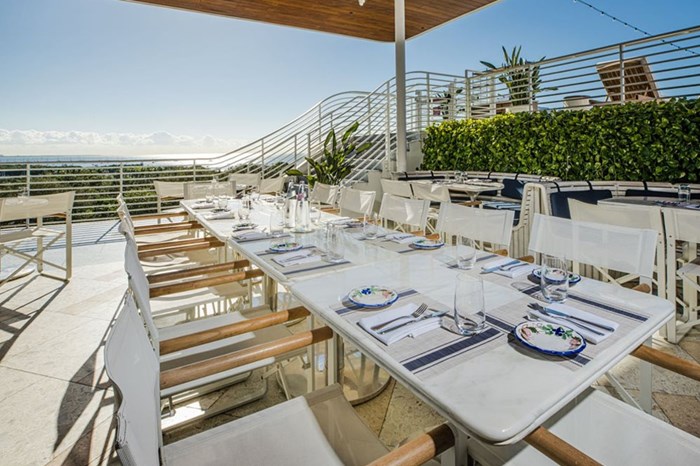 As mentioned above, Bellini can't be left out for offering some of the freshest and most authentic Italian in the Grove and all of Miami, for breakfast, lunch and dinner. With incredible views from the top of Set the Mr. C Hotel by Cipriani, you'll find antipasti, zuppe, and mains like Pappardelle alla Bellini, Bucatini Cacio e Pepe, Linguine Portofino with Tomato & Pesto, Spaghetti alle Vongole, Tagliardi al Tartufo Nero di Norcia, and more Italian classics on Bellini's menu.


---
Best Pizza in Coconut Grove
---
2996 McFarlane Rd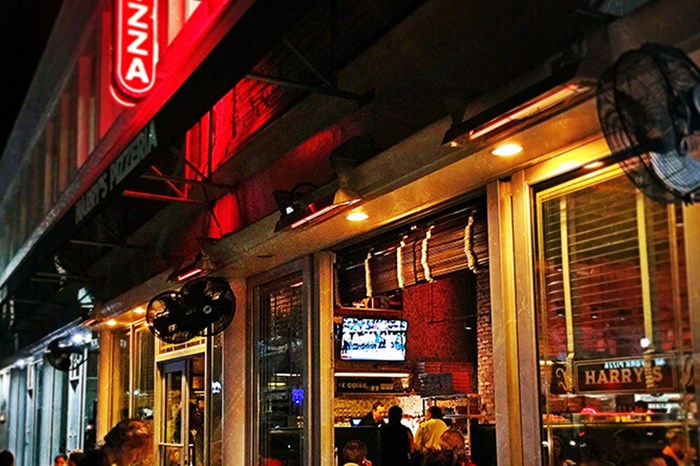 First starting the Design District, Harry's is the go-to place to enjoy artisanal, wood-oven pizzas with craft beer in a cozy rustic yet modern space in the heart of the Grove. 
3197 Commodore Plaza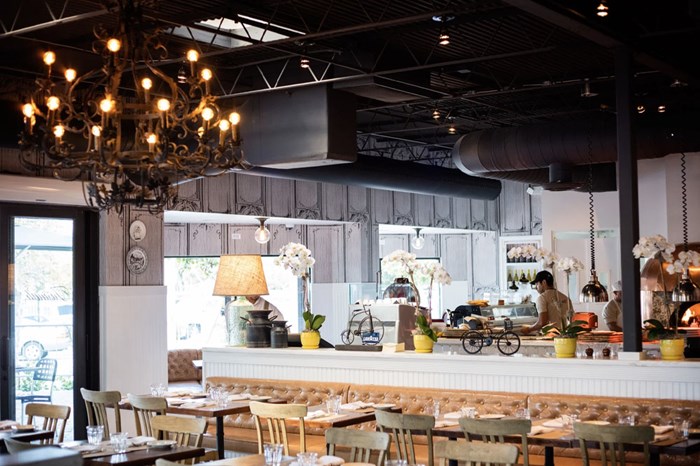 An authentic, upscale Italian pizzeria with two custom-made copper-coated wood-burning ovens, Farinelli makes its own dough using a traditional Italian recipe and sources its ingredients directly from Italy. 


---
Best Latin Food in Coconut Grove 
---
3413 Main Hwy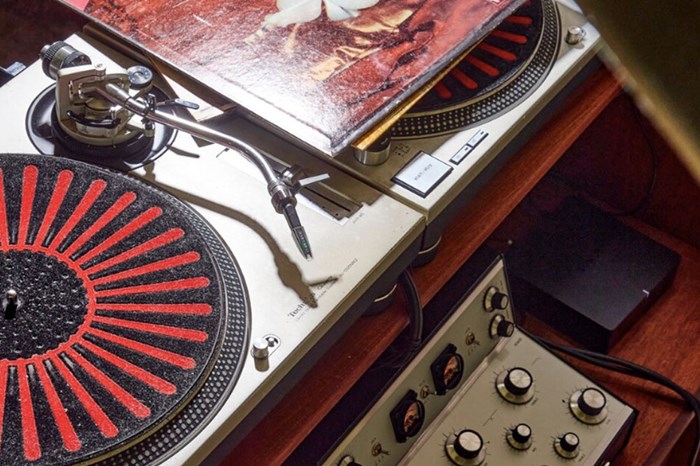 Latin cuisine at Los Félix is inspired by indigenous heritage and showcases native ingredients such as heirloom corn, cacao, chiles, and squash, paying homage to the indigenous tradition of Milpa farming, which honors our sacred connection with our land. Tortillas are made from scratch using an in-house molino where corn is ground daily to make tortillas and dishes are served with natural wine. A cozy nostalgic vibe is created thanks to vinyl records for a unique culinary experience you won't easily forget. 


---
Best Mediterranean Restaurant in Coconut Grove
---
3462 Main Hwy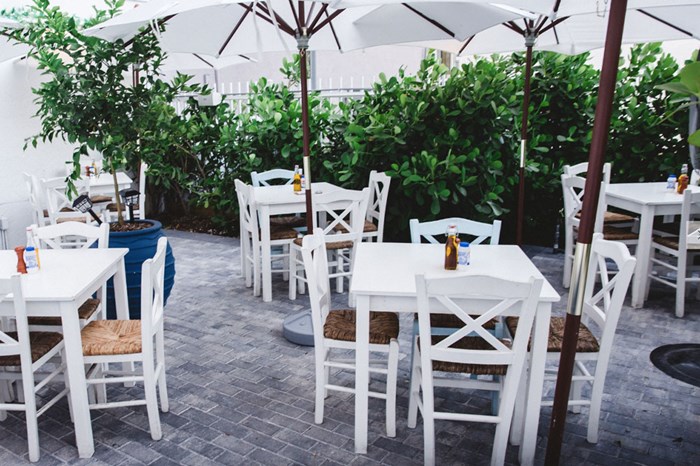 Serving authentic Greek food in a traditional setting, and committed to using the finest ingredients, such as Extra Virgin Olive Oil from Greece, Meraki features a wide selection of Greek appetizers, homemade gyros, and daily fresh fish and seafood specials. 
3480 Main Hwy Suite 100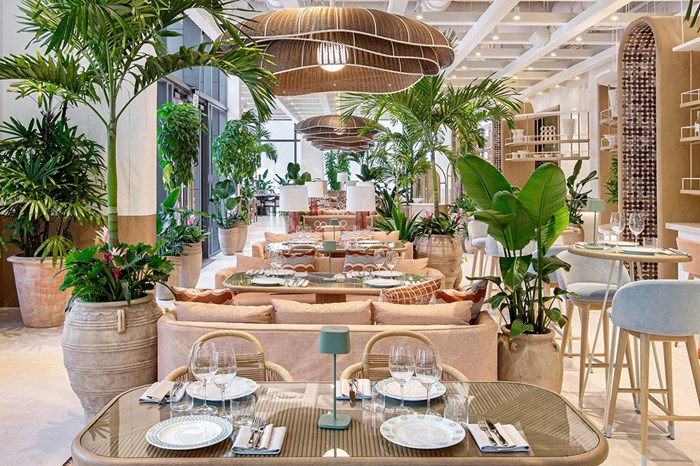 Contemporary Lebanese specialties are served in a relaxed, lush environment with indoor/outdoor seating and a focus on food that can be shared. Add a selection of fine Lebanese, domestic, and international wines and delightful Lebanese desserts for a lavishly satisfying meal.


---
Best Indian in Coconut Grove
---
2901 Florida Ave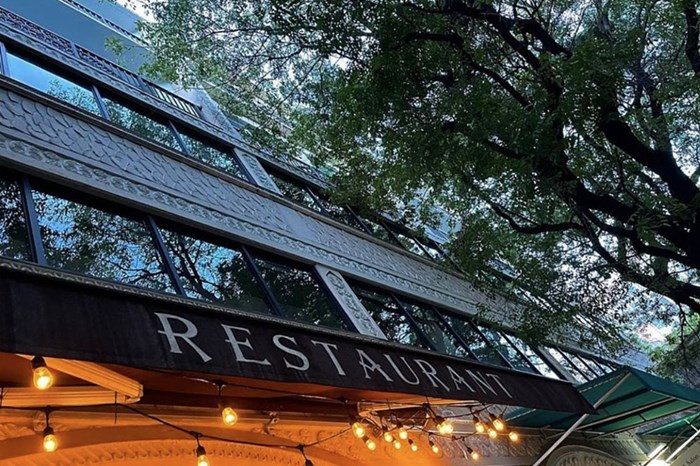 Serving authentic Indian cuisine, Bombay Darbar is a sensory emporium that delights with the sights, sounds, flavors, and fragrances of India. It's a favorite not only in Coconut Grove, but for all of Miami. 


---
Best French Food in Coconut Grove
---
3430 Main Hwy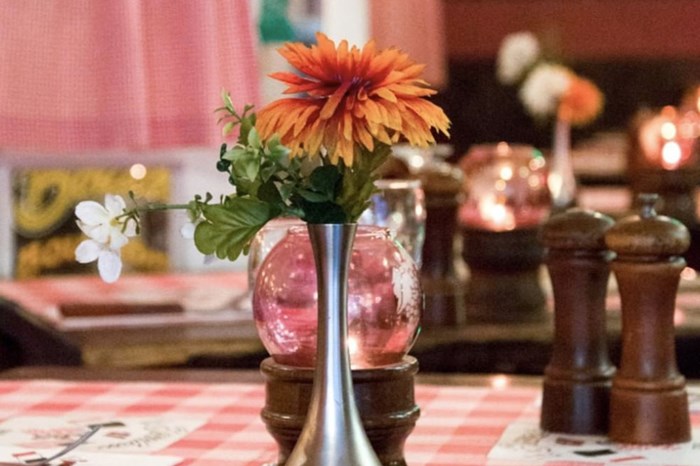 Beloved by locals, this small and homey bistro is a beautiful romantic setting in which to enjoy traditional French cuisine that combines the best of Lyon, with touches of South Florida and diverse wines from around the world. 


---
Best Fusion Fare in Coconut Grove
---
3067 Grand Ave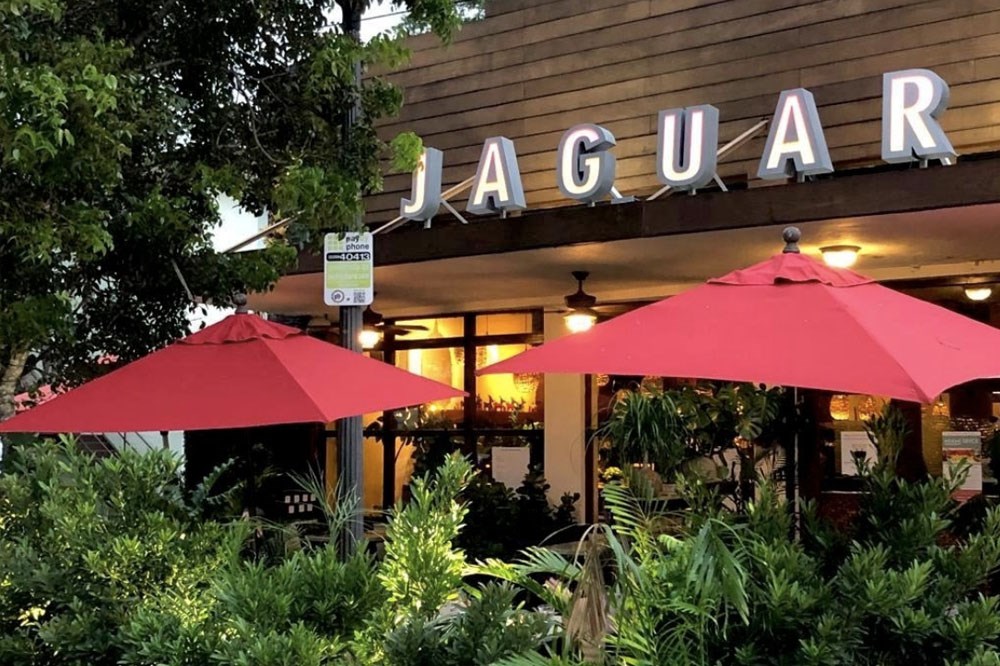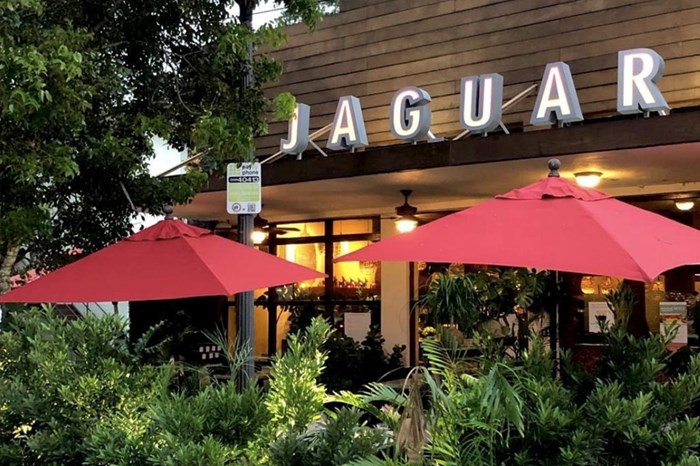 Inspired in the varied cuisines of Central and South America, Jaguar serves up an exciting menu of contemporary Latin fusion with surprising new combinations featuring traditional ingredients.  
3015 Grand Aven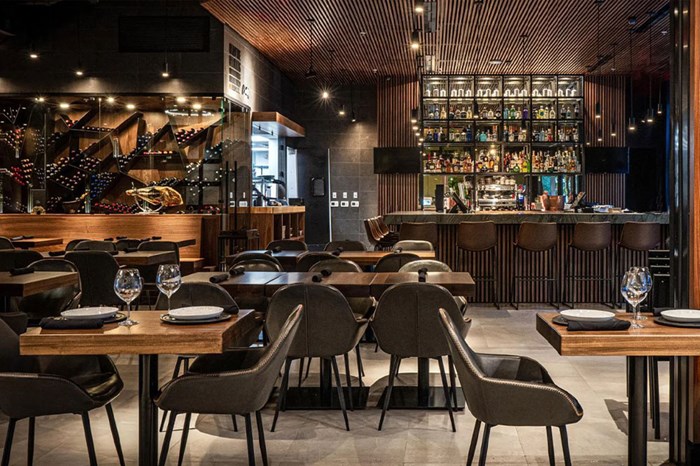 There's a little something for everyone at this new restaurant featuring a mix between modern American cuisine, Central and South American staples, and Mediterranean and European favorites. Sample creative pairings like octopus carpaccio, duck arepas, seared tuna Nicoise salad, plus classic meat cuts, burgers and grilled salmon or Branzino. Botanico also has a special focus on gin cocktails. 


---
Neighborhood Favorite Restaurants in Coconut Grove
---
2889 McFarlane Rd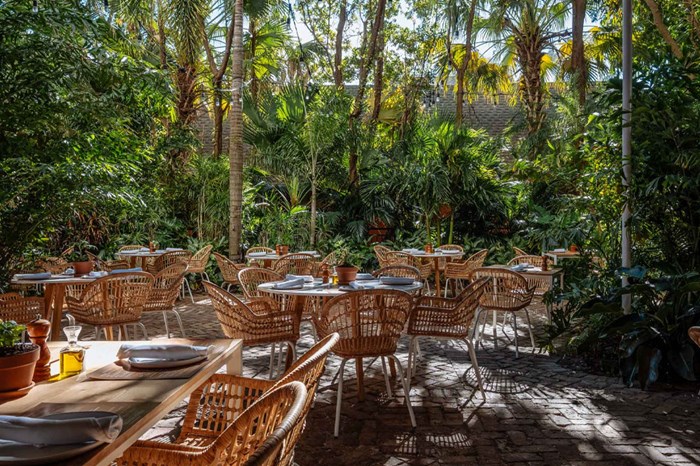 A neighborhood staple, the Peacock Garden serves fresh fish, seafood, steaks, salads, pastas and a rotating selection of daily roasts and features a raw bar and signature cocktails as well as tempting desserts.
3468 MAIN HIGHWAY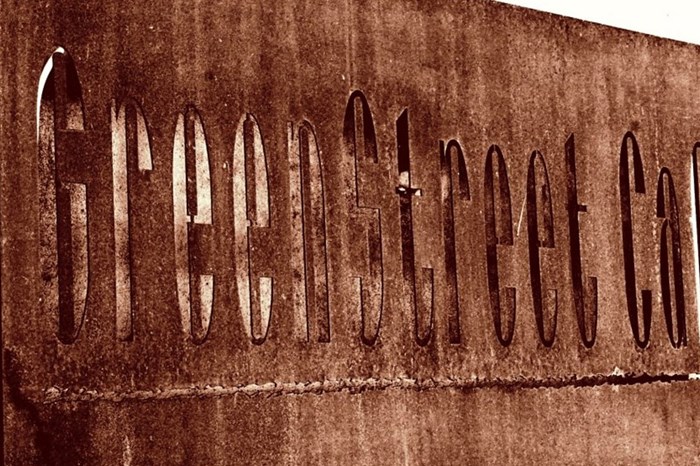 Perhaps the Grove's most iconic outdoor restaurant, Greenstreet Café is the neighborhood's premiere casual eatery, serving breakfast until mid-afternoon daily, as well as lunch, sandwiches, dinner offerings and cocktails.
3105 Commodore Plaza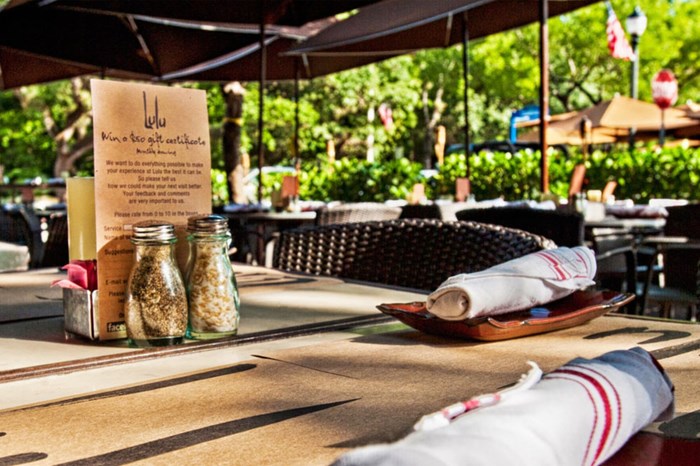 Internationally-influenced cuisine featuring seasonal, local ingredients, and cocktails served in a relaxing ambience that captures the laid-back bohemian spirit of Coconut Grove make this a neighborhood icon beloved by locals as well as visitors to the neighborhood.


---
Best Wine Bar/Lounge in Coconut Grove
---
3300 SW 27th Ave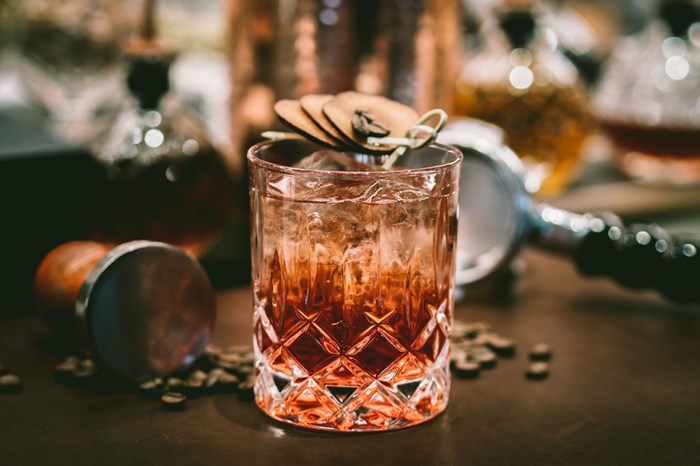 Located at the Ritz-Carlton, the Commodore serves craft cocktails and light fare. There is an additional outdoor seating section for cigar aficionados, and you can buy fine cigars on the premises. Live music on Friday and Saturday nights provides a festive atmosphere for cocktails and conversation.
3540 Main Hwy c103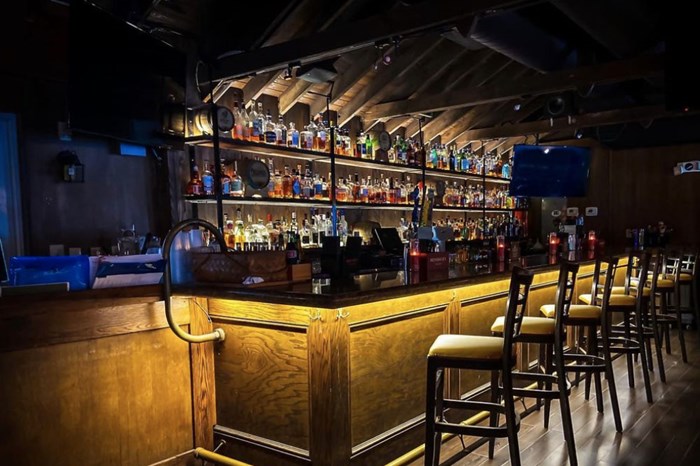 The Taurus is a Coconut Grove icon, serving signature cocktails and chef-curated small plates for almost 100 years. Known for its great selection of wines, spirits, and beers, as well as is joyful ambiance, the Taurus continue to be a favorite local hangout.
2889 McFarlane Rd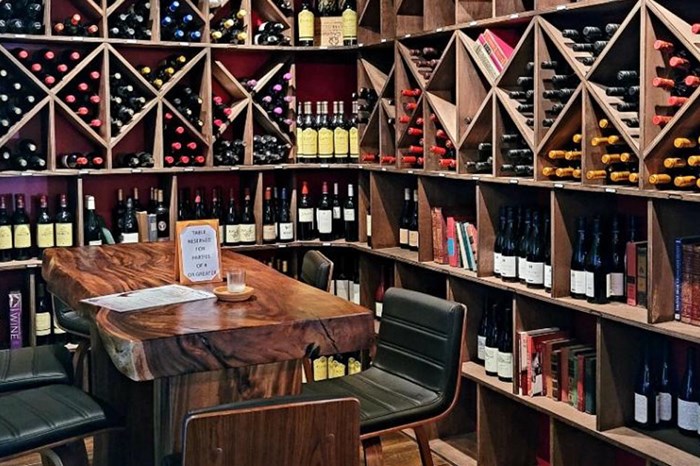 Located in the Hotel Arya, this laid-back understated wine bar features a list of fine wines from around the world & assorted gourmet cheese platters. 


---
Best Bakery/Sweets in Coconut Grove
---
33435 Main Hwy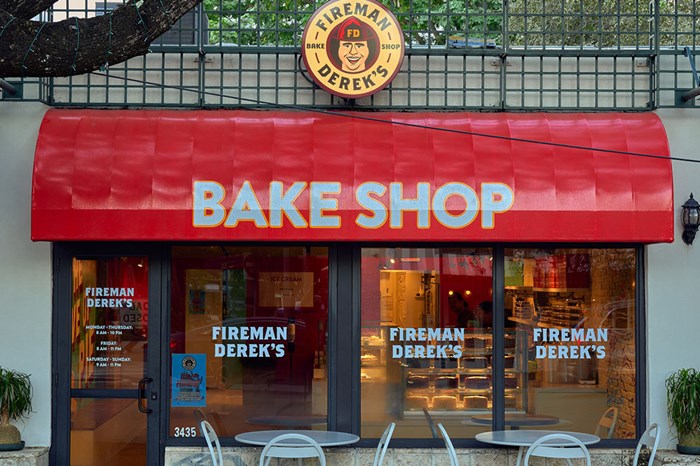 Fireman Derek's Bake Shop is a family owned bakery that serves up what may reasonably be considered the absolute best baked goods in all of Miami, featuring handcrafted pies, cakes, cheesecakes, cookies and unique out-of-the-box desserts. Everything is baked in-house, using only the finest and freshest locally sourced ingredients to indulge your sweet tooth!
3081 Oak Ave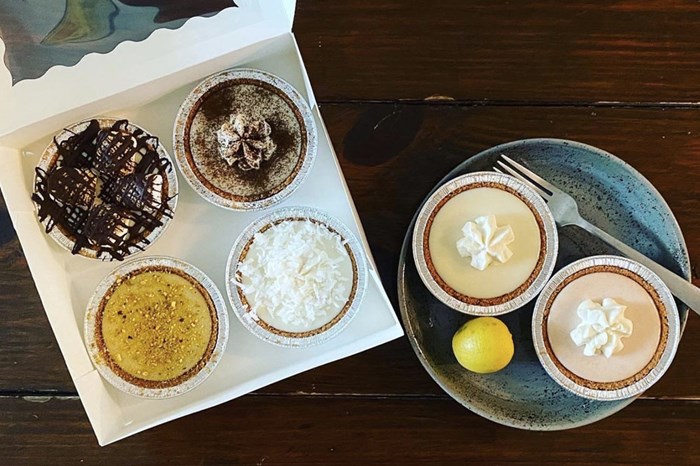 What started as a Covid lockdown passion has become one of the best Key Lime Pies in Coconut Grove, and all of Miami. Created by former television videographer, Josh Abril, Fookems makes homemade Key Lime pies fresh every day, with flavors like Classic, Guava, Mojito, Coconut, Pineapple and Pistachio. Get your orders in and then pick up. 
Next time you're in Coconut Grove, check out one of our favorite spots and enjoy some of the best food and libations in the neighborhood. We've given you plenty to choose from so you can explore all of your culinary cravings! And if we missed a spot, or have ideas for future posts, let us know on social media!



Share your thoughts with us
Sign up now
Get news and updates delivered to your inbox