Surfside vs. Sunny Isles Beach: ¿qué barrio de Miami es mejor?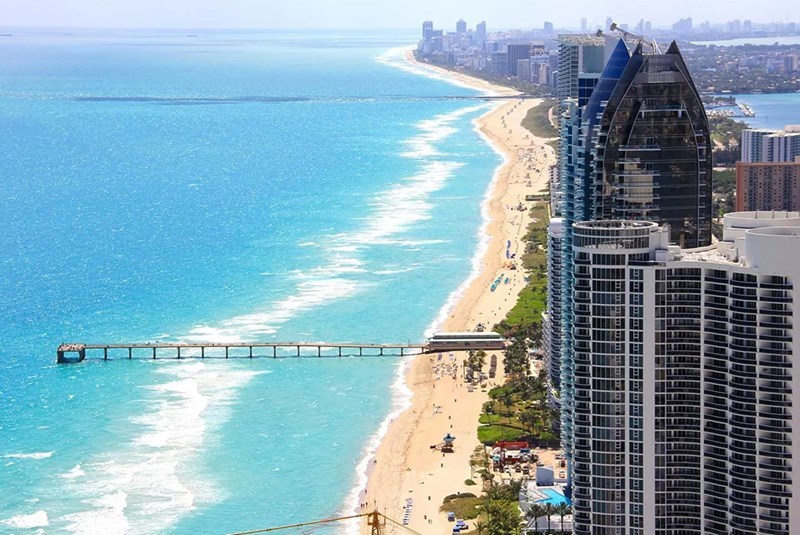 May 15, 2023 May 15, 2023
¿Te gustaría vivir en la costa y poder llegar a pie a las playas del océano Atlántico? ¿Estás buscando mudarte a una residencia frente al mar, pero quieres evitar el bullicio y el ajetreo de South Beach? Entonces, tienes que conocer estos dos barrios que están frente a la playa: Sunny Isles Beach y Surfside. 
Estos barrios son prácticamente vecinos (solo los separa el lujoso Bal Harbour) y comparten muchas comodidades, como el acceso directo a las playas del Atlántico. Además, ambos tienen ubicaciones privilegiadas, ya que cuentan con un acceso rápido y fácil a varios aeropuertos, tiendas, espacios de arte y cultura y lugares al aire libre. Pero el estilo de vida que ofrece cada uno de estos barrios es muy diferente.  
Si estás buscando mudarte a Miami, podemos ayudarte. Conocemos muy bien estos dos populares barrios de Miami y hemos preparado un resumen de sus similitudes y diferencias.

— Estilo de vida: Sunny Isles Beach vs. Surfside

Tanto Sunny Isles Beach como Surfside son barrios residenciales con playa. Sin embargo, los tipos de viviendas y construcciones que encontrarás en cada uno de ellos son muy diferentes. En Sunny Isles Beach, verás complejos de condominios y torres de lujo, incluidas las recientemente finalizadas Residences by Armani/Casa, Regalia, Turnberry Ocean Club y el Ritz-Carlton Residences Sunny Isles.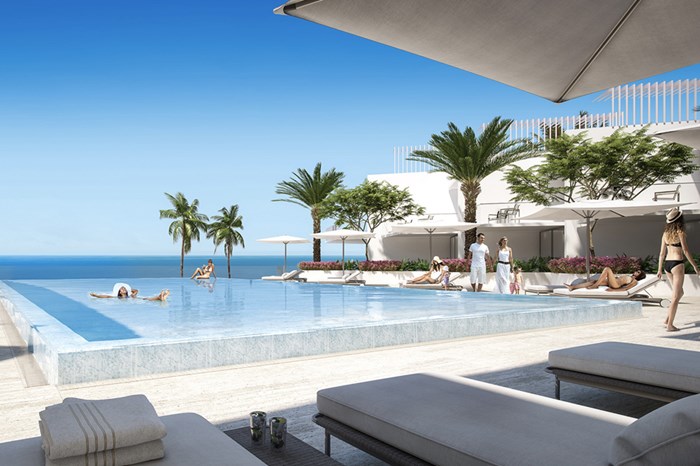 Representación - Turnberry Ocean Club

En cambio, Surfside es, principalmente, un barrio de residencias unifamiliares y conserva un toque vintage del período de apogeo de Miami. Es un poco más tranquilo y está menos poblado que Sunny Isles. Si bien ambos barrios son ideales para familias, Surfside es más tradicional y tiene un ambiente de pueblo pequeño. Las actividades que ofrece giran en torno a su Centro Comunitario, con piscinas para niños y adultos y actividades para toda la comunidad. De todas formas, también tiene algunos nuevos edificios boutique de lujo frente al mar, como Arte by Antonio Citterio (donde estuvieron viviendo Ivanka y Jared Trump) y Fendi Chateau Residences.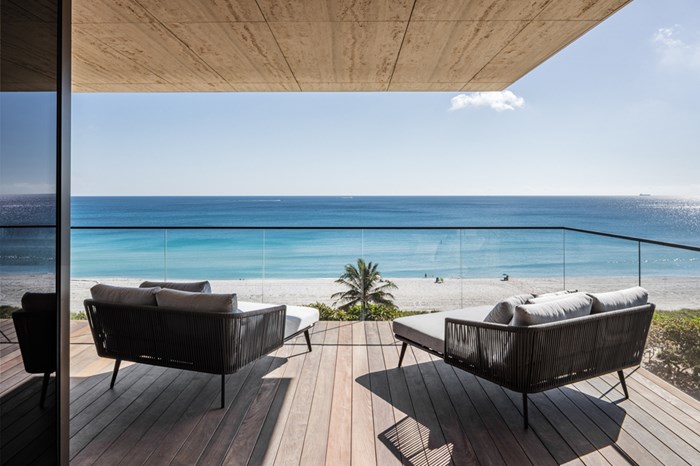 Representación - Arte by Antonio Citterio

— Negocios: Sunny Isles Beach vs. Surfside

En ambos barrios, hay varios restaurantes de alta gama y pequeñas empresas de élite, como las exclusivas boutiques de moda, los salones de belleza y uñas y los centros de fitness y yoga que están a lo largo de la avenida Collins. Pero Sunny Isles Beach tiene mucha más actividad comercial que Surfside. Asimismo, muchos de los edificios de condominios y hoteles tienen negocios en sus vestíbulos.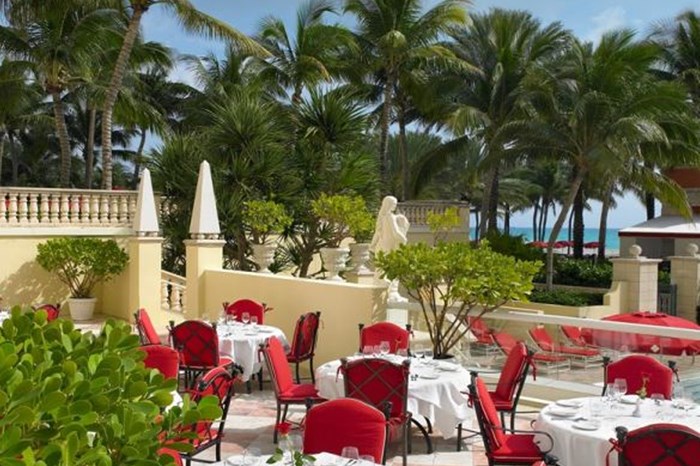 Si bien ninguno de estos dos vecindarios tiene un distrito de negocios corporativo con oficinas comerciales, ambos están lo suficientemente cerca de áreas como el centro de Miami, Aventura y Brickell, donde hay muchos espacios de oficinas y pequeñas empresas privadas de servicios profesionales. Precisamente, muchos profesionales eligen estos dos barrios para evitar vivir en las áreas comerciales donde trabajan. Además, hay muy buena conexión con el centro de Miami y Brickell. Desde ambos barrios, puedes llegar al trabajo en automóvil en menos de 30 o 45 minutos. 

— Caminabilidad y transporte: Sunny Isles Beach vs. Surfside

Si te gusta caminar y andar en bicicleta por la ciudad, en Sunny Isles Beach, podrás ir caminando a la playa, a las zonas comerciales y a los parques locales. A su vez, Surfside está meticulosamente diseñado para proporcionar una sensación de ciudad pequeña. Sus calles son seguras y tranquilas, lo que hace que el barrio sea un lugar agradable para caminar o pasear en bicicleta.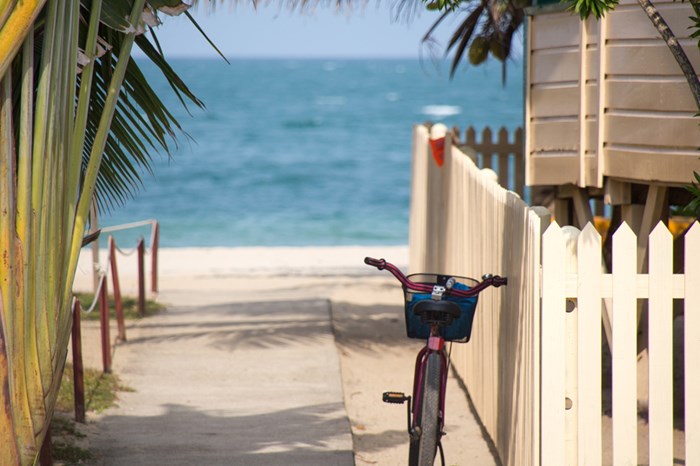 Si bien, en estos barrios, puedes moverte fácilmente sin automóvil y puedes llegar caminando a lugares como Publix, Walgreens y los restaurantes locales, probablemente, deberás contar con un automóvil para llegar a otras partes de Miami, especialmente, si trabajas en Brickell, Downtown Miami y Aventura. En cambio, para aquellos que trabajan en South Beach, el transporte en autobús puede ser una buena opción. Tanto desde Sunny Isles Beach como desde Surfside, tendrás fácil acceso a la avenida Collins. Además, puedes llegar a las diferentes playas y a la zona continental de Miami con los autobuses de Miami Beach.

— Parques y espacios verdes: Sunny Isles Beach vs. Surfside

En Sunny Isles Beach y Surfside, las principales áreas al aire libre están alrededor del océano Atlántico y sus brillantes playas de color turquesa. Ambos barrios tienen varios lugares con acceso directo a la playa. Además, están cerca del parque Haulover, que bordea la orilla del mar Atlántico y cuenta con hermosas zonas sombreadas donde hacer picnics. Este parque también tiene un puerto y la navegación y la natación son actividades muy populares allí. Incluso puedes alquilar un barco de pesca para dar un paseo y disfrutar de una aventura en altamar. En Haulover Beach, también hay una playa de nudismo opcional para aquellos que quieren quitarse todas las líneas de bronceado.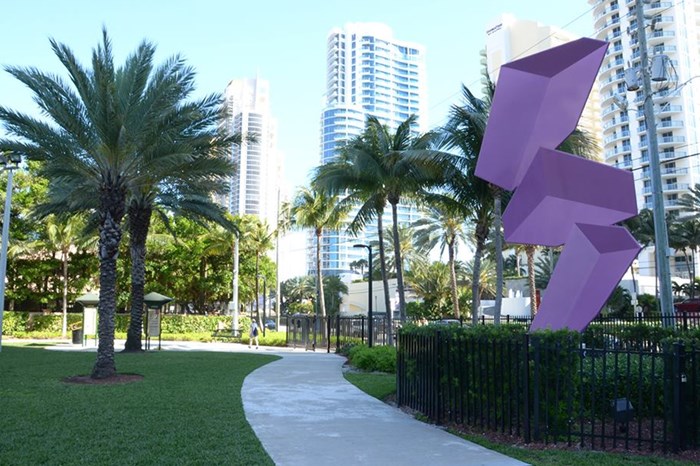 Town Center Park


Sunny Isles Beach tiene varios parques, incluido el parque Heritage, que cuenta con 1,6 hectáreas de espacios verdes con sombra, dos parques infantiles y un área donde los perros pueden ir sin correa. El parque Senator Gwen Margolis es conocido por su campo de fútbol y cuenta con áreas de pícnic a la sombra. El parque Town Center tiene un gran sendero de fitness y glorietas sombreadas donde puedes realizar picnics. El nuevo parque Gateway, de dos hectáreas, cuenta con un hermoso jardín de mariposas y un escenario de artes escénicas donde se llevan a cabo conciertos y otras actividades.


Surfside se caracteriza por sus pequeños parques de barrio con áreas de juegos infantiles y, además, es famoso por tener algunas de las mejores playas de todo Miami, con una costa tranquila, alejada de todo el bullicio turístico. De hecho, Surfside Beach es una playa tan tranquila que las tortugas suelen anidar allí. Y los vecinos están muy comprometidos con la protección de estas criaturas marinas tan delicadas y majestuosas.
Pero si quieres un poco más de actividad en la playa, Sunny Isles Beach es tu lugar. Allí, podrás alquilar motos acuáticas y disfrutar de las reposeras, sombrillas y tiendas de alimentos y bebidas. El muelle de Newport Beach también es un gran lugar donde puedes ir a pescar.


— Arte y cultura: Sunny Isles Beach vs. Surfside

Sunny Isles Beach y Surfside son zonas residenciales muy tranquilas y no tienen muchos eventos culturales. En este aspecto, otras áreas como Wynwood y el Distrito del Diseño son más populares. Sin embargo, Sunny Isles Beach y Surfside están cerca de Miami Beach y de todas sus ofertas culturales, incluidos el Teatro Fillmore, el Museo Bass y la feria anual de arte Art Basel, que se celebra en el Centro de Convenciones de Miami Beach. En Sunny Isles Beach, se realiza un Festival Anual de Jazz, durante el cual se puede disfrutar de la música bajo las estrellas.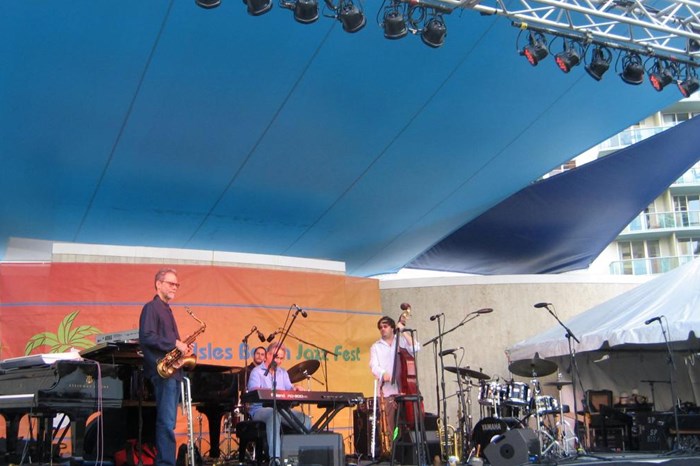 — Lugares para comer y centros comerciales: Sunny Isles Beach vs. Surfside

Sunny Isles Beach tiene varios centros comerciales. El RK Village Plaza cuenta con varias propuestas gastronómicas: comida de Oriente Medio en Chayhana Oasis, auténtica comida cubana en El Tropico y cortes de carne argentinos en La Barra. Asimismo, quienes busquen comida saludable, podrán disfrutar de una gran cantidad de delicias saludables en Sproutz, Miami Juice y el famoso restaurante y mercado gourmet Epicure. También hay opciones gourmet, por ejemplo, en El Acqualina Resort. Y el Beach Bar en Newport Pier es un gran lugar para tomar una copa o un cóctel por la tarde.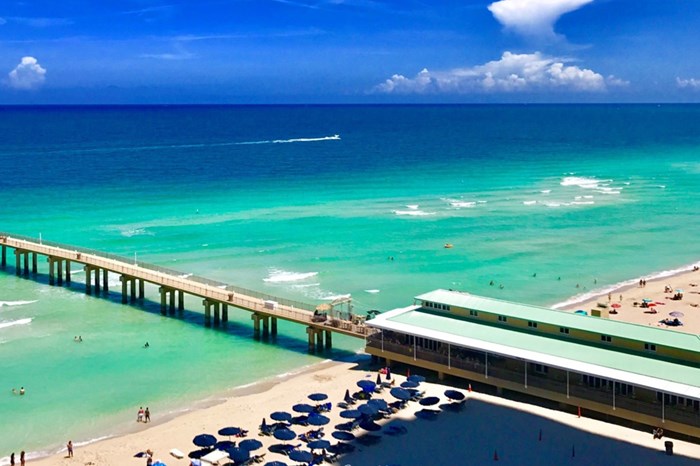 Beach Bar at Newport Pier

Surfside tiene menos ofertas, pero la calidad de sus restaurantes es incomparable. Algunos lugares vienen deleitando a los lugareños hace décadas. Specchio and Café Ragazzi se especializa en comida italiana y el popular Sushi Republic es el lugar preferido de los locales para almuerzos económicos y cenas familiares. Rustiko sirve platos kosher y el Grand Beach Hotel y el Surf Club ofrecen exquisitas opciones gastronómicas de calidad. Desde Surfside, también puedes ir caminando a Bal Harbour Shops, donde abundan las opciones de restaurantes y tiendas de alta gama.

— Colegios: Sunny Isles vs. Surfside

Tanto en Sunny Isles como en Surfside, puedes acceder a las escuelas públicas de alto nivel de Miami Beach, incluidas Bay Harbor Elementary School, Nautilus Middle School y Miami Beach Sr. High School. Entre las opciones privadas, hay colegios parroquiales privados como St. Patrick 's and the Hebrew Academy, Lehrman Community Day School y Miami Country Day School.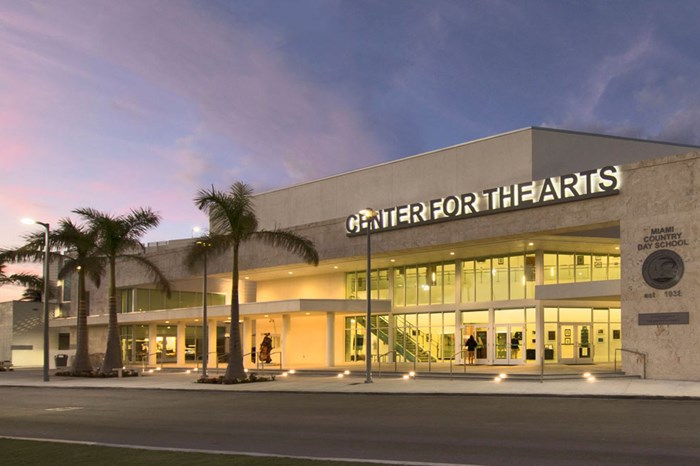 — Arquitectura y estilos de viviendas: Sunny Isles vs. Surfside

Sunny Isles Beach es un barrio en expansión que, en los últimos años, se ha visto transformado por los nuevos desarrollos de lujo, algunos de los cuales han batido récords de ventas en términos del valor de las propiedades.  Allí, se han desarrollado varios complejos de condominios resort donde podrás vivir como si estuvieras siempre de vacaciones. Muchos de los condos más nuevos ofrecen comodidades ultramodernas, como ascensores hacia las suites, paredes de vidrio desde el piso hasta techo con impresionantes vistas al mar, piscinas infinitas, centros de fitness totalmente equipados, salones de belleza, spas y estudios de yoga, todo a pocos pasos de tu hogar.  Claro que en este barrio también hay algunos edificios más antiguos y económicos, que no cuentan con tantas comodidades, pero tienen vistas fabulosas y acceso a pie a la playa.  
Por el contrario, Surfside es un barrio suburbano costero con residencias unifamiliares con el césped bien cuidado y calles tranquilas donde los niños pueden jugar al aire libre sin ser molestados. Surfside es ideal para familias y para aquellos que siempre han soñado con tener una casa en la playa. Los vecinos son amables y silenciosos. Sin lugar a duda, allí podrás disfrutar de una vida tranquila. Si todavía no estás listo para asumir las responsabilidades de ser dueño de una casa, hay algunos hermosos edificios de condominios que te permiten disfrutar de lo mejor de la vida residencial con vistas al mar y comodidades de clase mundial.

— Coste de vida: Sunny Isles Beach vs. Surfside

Tanto Sunny Isles como Surfside son barrios de alta categoría que atraen a grandes inversores y a aquellos que buscan la combinación perfecta de lujo, tranquilidad y acceso a la playa.  En promedio, las residencias en Sunny Isles Beach están a $1.260.000 dólares, o $514/ft2 dólares ($5.533/m2 dólares). Pero, las residencias de gama alta han batido récords con penthouses gigantes a precios de hasta $172.500.000 dólares o $22.959/ft2 dólares ($247.128/m2 dólares). 
En Surfside, las residencias están alrededor de $2.264.692 dólares, o $857/ft2 dólares ($9.225/m2 dólares) pero las propiedades de gama alta pueden llegar hasta $32.950.000 dólares o $5.806/ft2 dólares ($62.495/m2 dólares).

— ¿Qué barrio es mejor? ¿Sunny Isles Beach o Surfside?

Esta decisión dependerá del estilo de vida que busques.  Si te atrae la idea de vivir en una pequeña y pintoresca ciudad junto al océano, con todas las ventajas de estar a pocos minutos de una sofisticada comunidad urbana, Surfside es tu lugar en el mundo. 
En cambio, si quieres disfrutar de esta misma tranquilidad suburbana, pero no puedes resistirte a las comodidades de alta gama con las vistas deslumbrantes del océano y deseas tener más opciones de actividades, en Sunny Isles Beach, serás más feliz.





En CondoBlackBook, conocemos todos los rincones de Miami y estamos aquí para ayudarte a elegir la residencia perfecta para ti.  Permítenos mostrarte hermosas propiedades en los barrios que más te interesan.

Foto de portada: Miami and Beaches
Share your thoughts with us
Sign up now
Get news and updates delivered to your inbox