The Top Ten Highest-Rated Restaurants in Miami
May 14, 2017 May 14, 2017
It's no secret how Miami's local food scene is going global with innovative restaurants populating the landscape. We've got locals to tourists and even celebrities raving about how Magic City's culinary scene has grown leaps and bounds over the past few decades. After going through zillions of Yelp and Zagat reviews, as well as mixing in our own preferences, we've put together these Top Ten Highest-rated Restaurants in Miami that will make your special occasion (or Tuesday night) even more spectacular.
 
Joe's Stone Crab 
Address: 11 Washington Avenue, South Beach
Cuisine: Seafood
Top Dish: The stone crabs and key lime pie
Joe Weiss opened this Miami legend in 1913, before Miami Beach even existed. If you're visiting Miami, it would be a mistake to leave without stopping by. Both tourists and locals swarm this traditional eatery, all craving fresh stone crab. Anything with lobster wins over the crowd too. The menu has a wide variety of fish entrees, such as the snapper, along with steak options. It's also an unwritten rule that no meal at Joe's Stone Crab is complete without the key lime pie.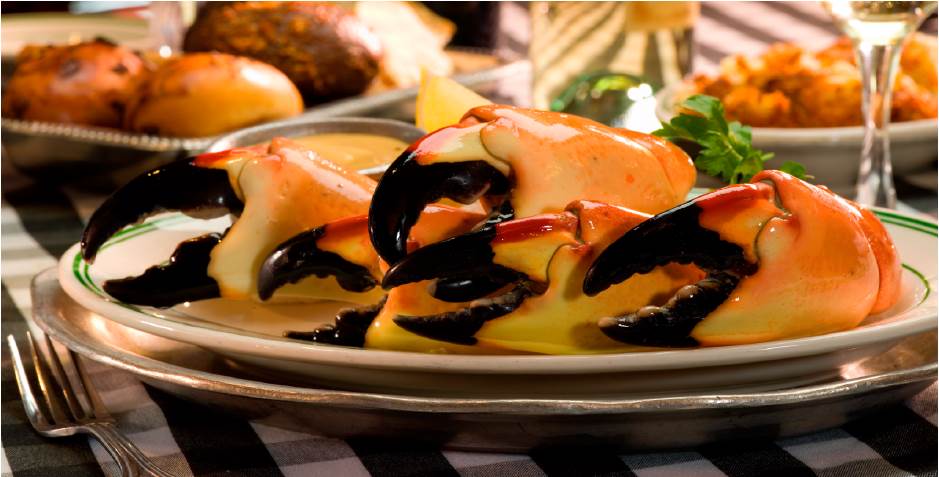 Photograph: Courtesy of Joe's Stone Crab
 
CVI.CHE 105 
Address: 105 NE 3rd Avenue, Downtown
Cuisine: Peruvian
Top Dish: The ceviche platters, of course
If you're a fan of ceviche (raw seafood marinated in lime juice), CVI.CHE 105 is the place for you. This modern and festive spot creates the perfect atmosphere for a night out with friends. Order a ceviche platter and sample ingredients such as shrimp and octopus. Besides its namesake, the restaurant serves the iconic Arroz Con Pollo that has people coming back for more. Another popular entree is the Juan Chipoco "Iron Man", which is surf and turf cooked up in a wok. Visit the original CVI.CHE 105 in Downtown or the expansion in South Beach for an equally lip-smacking time.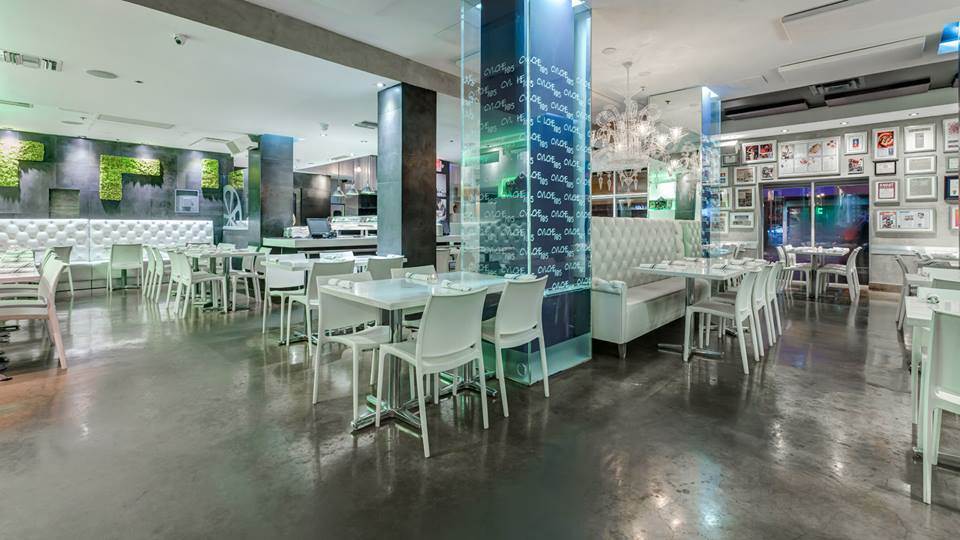 Photograph: Courtesy of CVI.CHE 105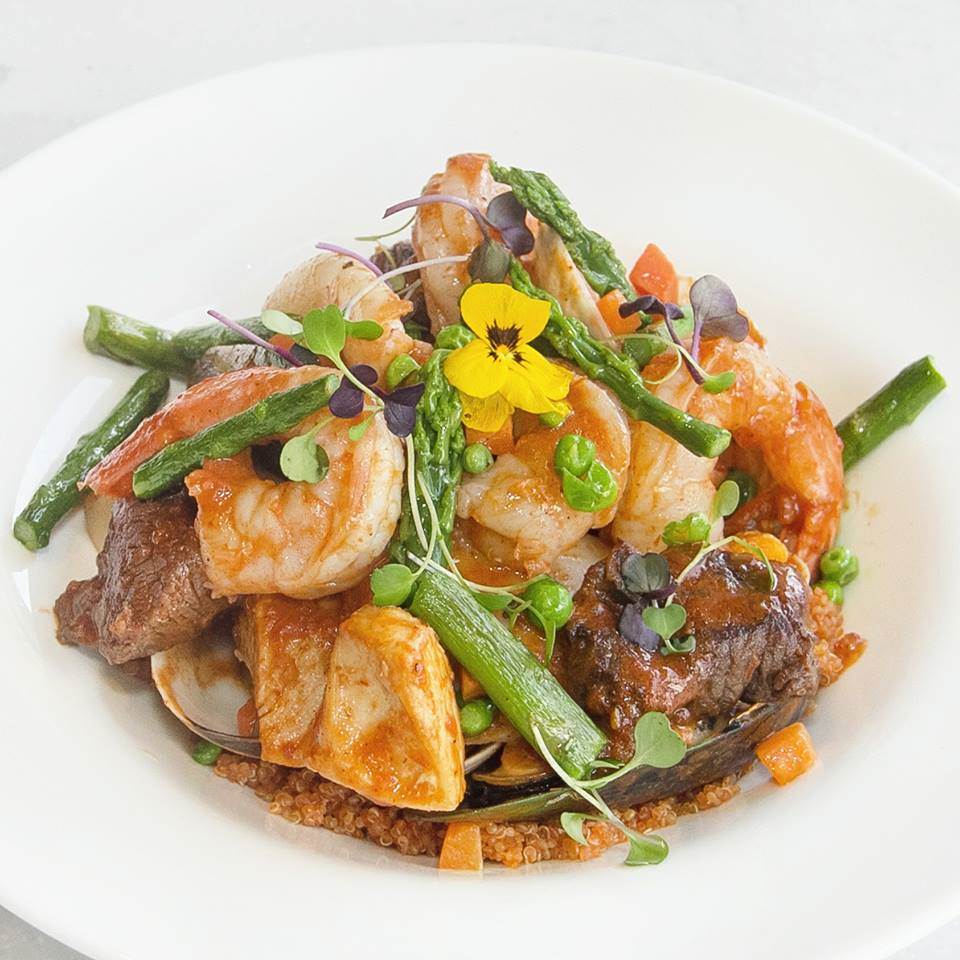 Photograph: Courtesy of CVI.CHE 105
 
Kyu 
Address: 251 NW 25th Street, Wynwood
Cuisine: Asian Fusion
Top Dish: Roasted cauliflower with herbed vinaigrette and the coconut cake
In case you're wondering, the name is pronounced "q" like in "barbecue" and "yakiniku" (Japanese for grilled meat). Chef Michael Lewis produces smoky offerings from a wood fired grill. For starters, the roasted cauliflower and goat cheese with shishto-herb vinaigrette is a popular pick. They also serve a mean Hot Pot of crab and fried rice that has people coming back for more. When selecting an entree, diners can choose "chilled and refreshing" options such as the tuna tartare. There's also the wood fired list, which includes the likes of a tantalizing wagyu beef brisket. Don't even think about skipping dessert, as the coconut cake is sublime.


Photograph: Courtesy of Kyu
 
Michael's Genuine Food & Drink 
Address: 130 NE 40th Street, Buena Vista/Design District
Cuisine: American Bistro
Top Dish: Crispy pig ears
James Beard Award-winner Chef Michael Schwartz's local favorite has been packing in admirers since 2007. This relaxing hangout provides satisfying dishes made with fresh, quality ingredients. The menu has a raw bar with oysters and yellowfin tuna. Crispy Pig Ears with chili and lime has quite the fan following, along with the Duck Confit and Kimchi Benedict (a play on eggs benedict with pork belly). Happy hours provide half-off oysters and snacks in addition to the cocktails.

Photograph: Courtesy of Michael's Genuine Food & Drink
 
Pubbelly Noodle Bar 
Address: 1418 20th Street, South Beach
Cuisine: Asian-inspired Gastropub
Top Dish: Pubbelly ramen, short rib bao
The Pubbelly Group owns several restaurants in Miami, and the highest-rated of all is the Pubbelly Noodle Bar in Miami Beach. You'll want to try a little bit of everything, so go with a group of friends and share. Order up a plate of bao, which are rolls stuffed with delicious fillings like short ribs. Pick the raw bar with oysters and stone crabs, the dim sum, or even one of the small plates and you won't be disappointed. For the main dish, do try the Pubbelly Ramen with pork belly or the Kimchee Fried Rice for an unforgettable gastronomic experience.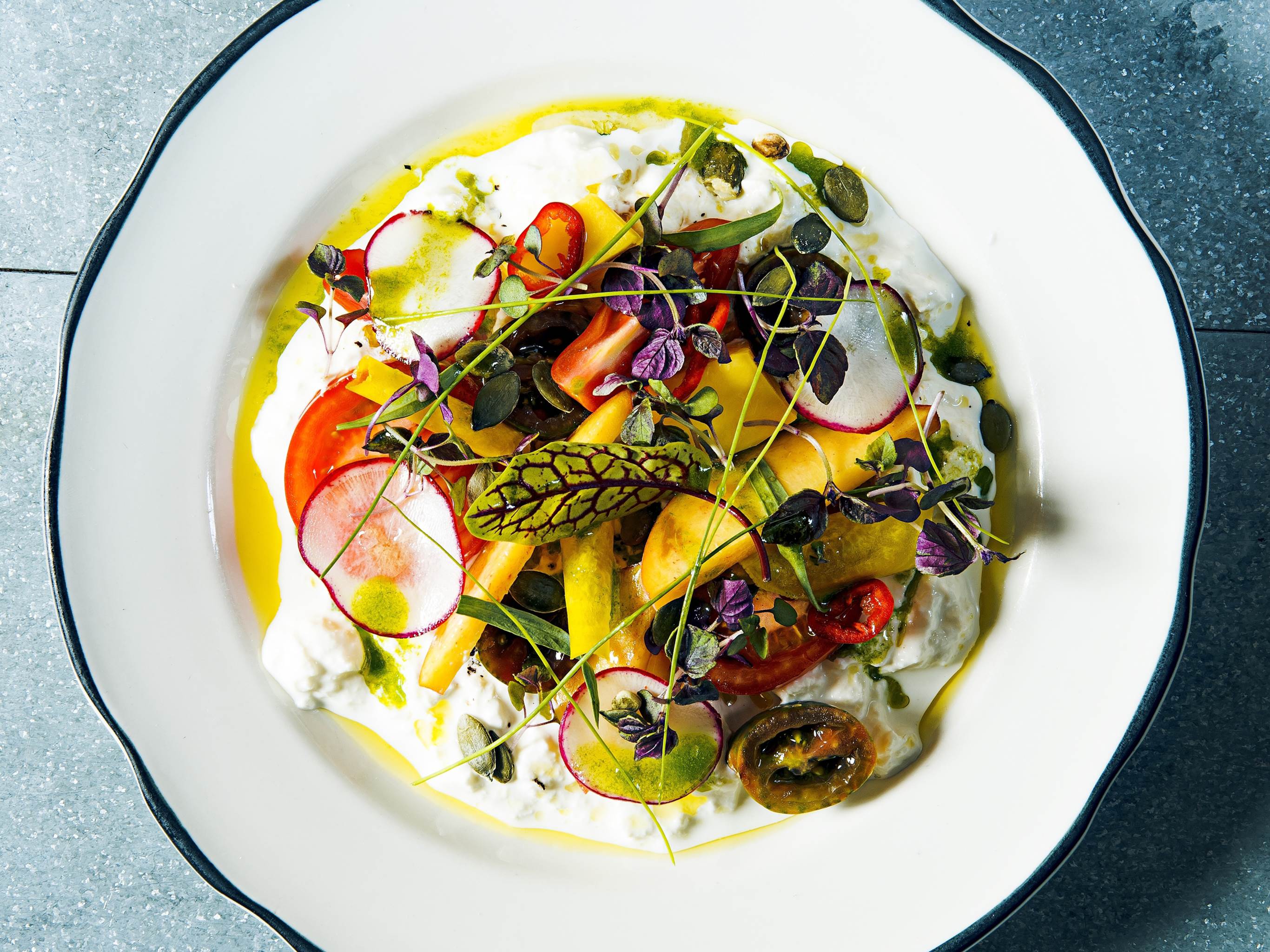 Photograph: Courtesy of Pubbelly Noodle Bar/Juan Fernando Ayora
 
The River Seafood & Oyster Bar 
Address: 650 S Miami Avenue, Brickell
Cuisine: Seafood
Top Dish: Oyster Sampler
A Miami standard since 2003, this eatery has every seafood dish you could desire. Chef David Brancha opened numerous Florida establishments and now serves up classic seafood with a modern twist. Start out with a fresh, delicious oyster platter for the table, or you and a date. None of the seafood entrees will disappoint either. Order the Whole Bronzino, Snapper Filet with plantain chips, or the Maine Lobster Bun for a happy belly all the way.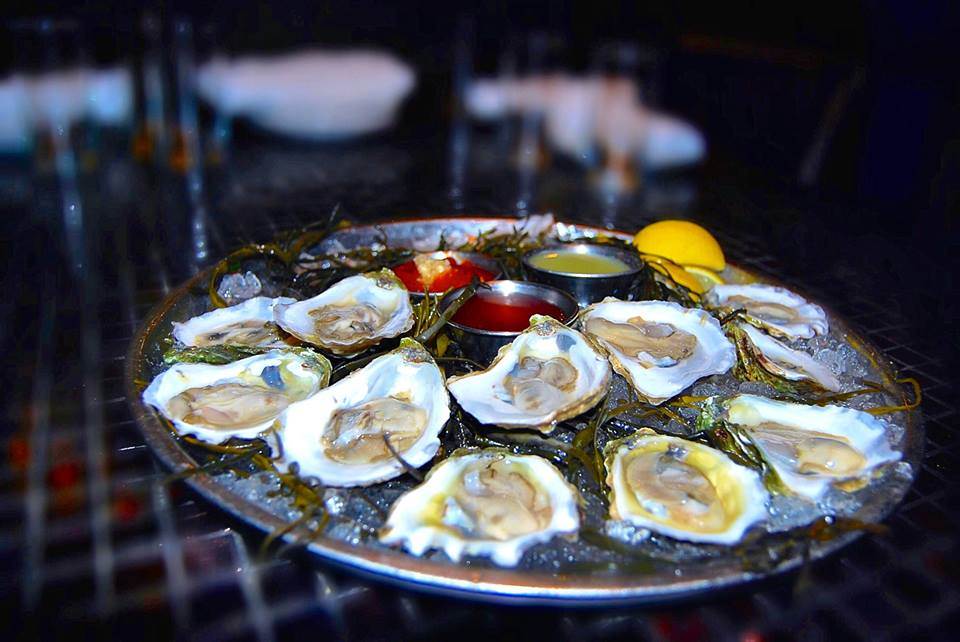 Photograph: Courtesy of The River Seafood & Oyster Bar
 
Zuma
Address: 270 Biscayne Boulevard Way, EPIC Hotel Downtown
Cuisine: Japanese
Top Dish: Shrimp tempura, rice hot pot
This trendy hot spot is consistently named the best in Miami, so it had to be part of our list. Celebrities love this London import so much that there's even a yacht menu for dockside service! So if you're going out for a special occasion, experience Zuma's izakaya style, where dishes can be shared or enjoyed by an individual. As for ordering suggestions, get the Ebi No Tempura (shrimp tempura) and the Kinoko No Kama Meshi (rice hot pot with mushrooms and vegetables) signature dishes. Finish off with their exotic green tea and banana cake. They also have a famous Sunday brunch that beats most in Miami. And if you want to eat at this great space on the daily you can buy or rent in Epic Condo Residences next door.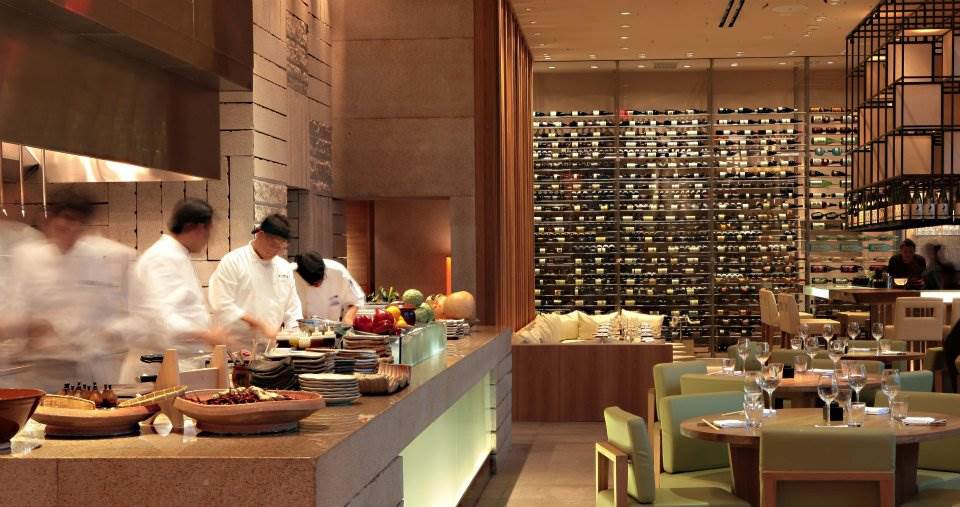 Photograph: Courtesy of Zuma Miami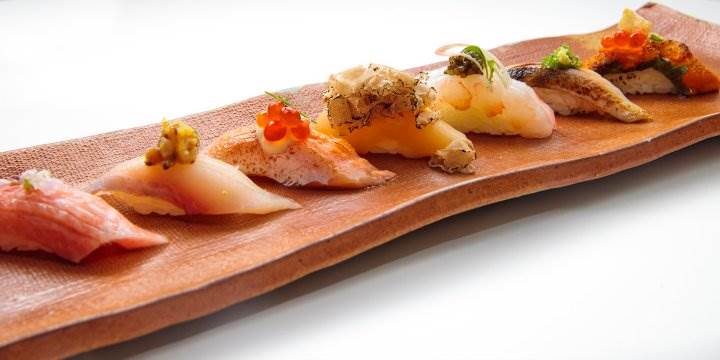 Photograph: Courtesy of Zuma Miami/Bill Wissser
 
N by NAOE 
Address: 661 Brickell Key Drive, Brickell Key
Cuisine: Japanese
Top Dish: Shabu Shabu
Have you ever wanted to try NAOE, but found the $200 standard bill a little too steep? Now you can enjoy Chef Kevin Cory's celebrated cuisine for $80 per person in the lounge next-door. Reservations are mandatory as the communal table serves two to sixteen guests, but same-day reservations are accepted before 2:00 p.m. Your dinner will consist of drool-worthy Shabu Shabu, a lightly-cooked meal of vegetables and thin slices of authentic Japanese beef. The restaurant's been quickly gaining steam with hot pot lovers.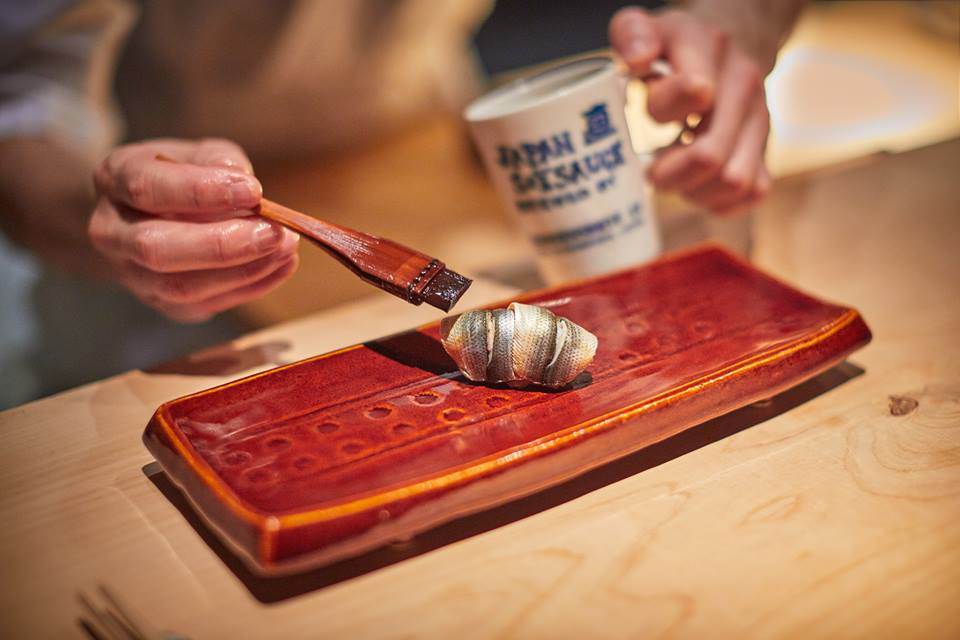 Photograph: Courtesy of Naoe Miami
 
Bombay Darbar
Address: 2901 Florida Avenue, Coconut Grove
Cuisine: Indian
Top Dish: Chicken tikka masala and mango chicken curry
Guests can't rave enough about this cozy Coconut Grove gem. If you're in Miami and want to go out for Indian food, this is the place to be. Visitors frequently praise the vegetable samosa appetizer, a plate of crispy dough shells filled with potato and green peas. As for the main course, you can't go wrong with their chicken tikka masala, butter chicken, mango chicken curry or saag paneer (spinach and cottage cheese). Make sure to select the garlic naan (Indian flat bread) to go with your dinner.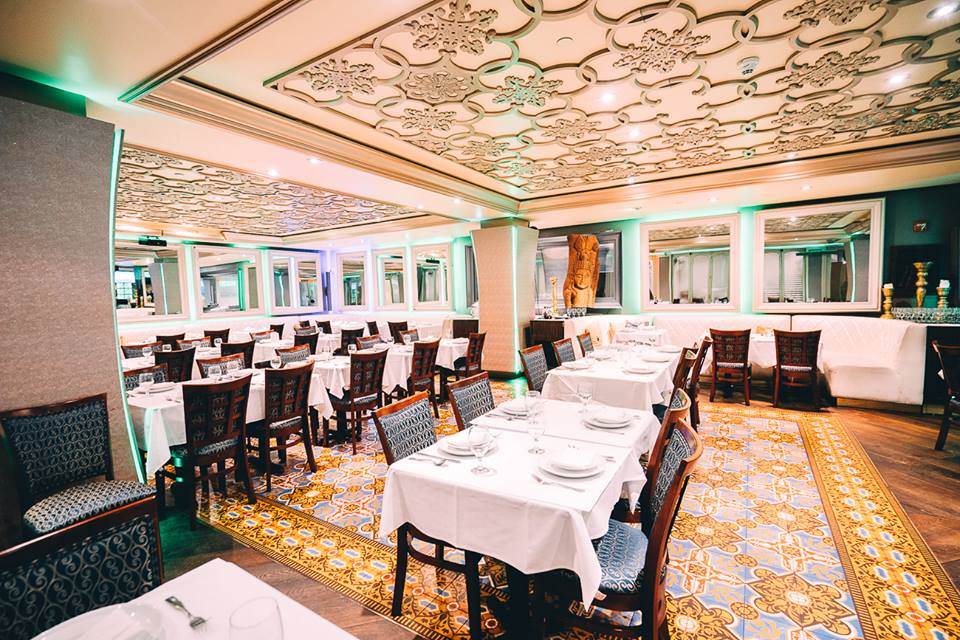 Photograph: Courtesy of Bombay Darbar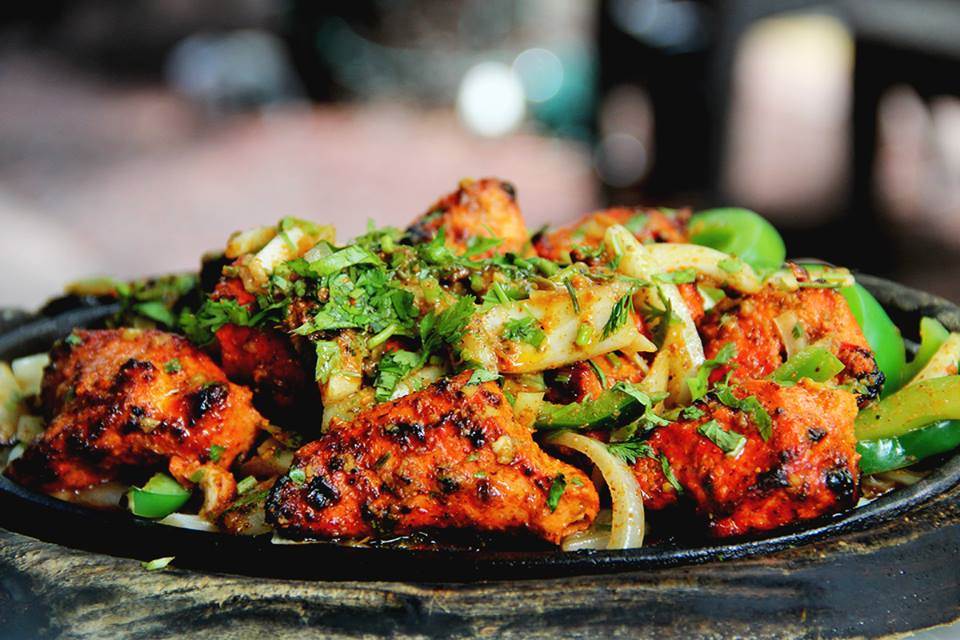 Photograph: Courtesy of Bombay Darbar
 
Jaguar Ceviche Spoon Bar & Latam Grill 
Address: 3067 Grand Avenue, Coconut Grove
Cuisine: Peruvian
Top Dish: Ceviche Spoon Sampler
Good ceviche is abundant in Miami, and it's partially due to Jaguar. Executive Chef Oscar del Rivero has been serving up his delectable creations since the place opened in 2005. Jaguar's warm, inviting atmosphere works for any occasion, whether it's a date night or a casual dinner with friends. Start the meal right by trying each selection on the Ceviche Spoon Sampler. While at it, also give their flavorful grilled octopus and Salmon Norma a go.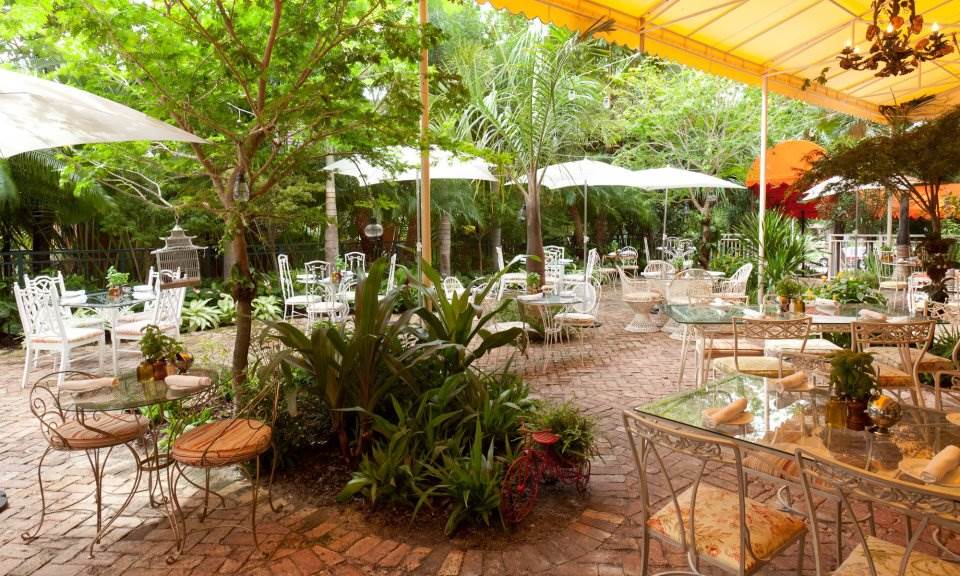 Photograph: Courtesy of Jaguar


Photograph: Courtesy of Jaguar
 
Don't see a top-rated restaurant on the list or have an experience to share? Let us know in the comments below, we'd love to hear from you!
Share your thoughts with us
Sign up now
Get news and updates delivered to your inbox