Top Tips to Find the Best Realtor in Miami: A Guide to Top Miami Real Estate Agents
Oct 17, 2019 October 17, 2019
How to Find a Realtor in Miami
In a city of 40,000 realtors, how do you find a realtor that you know will get you the results you need? In this blog, we are going to explore what it means to be a great realtor and will give you resources to help find the best realtor for you.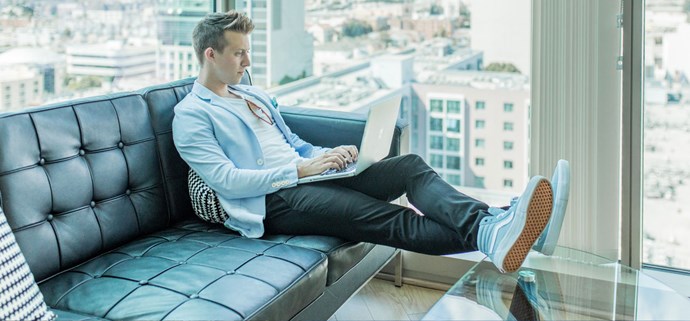 Why Is It Important to Choose the Best Realtor in Miami
First let's define what it means to be the best realtor:
Proven Results. Has proven results helping clients buy or sell properties like yours in neighborhoods like yours.


Professional and Pleasant. Your realtor should be a pleasure to work with. It doesn't mean they are a push-over, just that they are a real professional who knows how to make the process a pleasant one for you while at the same time willing to step up when needed for your benefit.


Experienced.

Someone may have proven results in a hot market, but that just takes a salesperson. Has this realtor been through various market cycles and knows how to maneuver no matter what the market is doing?
It is important to hire the right realtor because you want to make sure the person to whom you are going to entrust this significant investment knows how to get the job done and makes it a smooth, enjoyable process for you. Below we will talk about how to go about finding the right match.


Why Choosing the Right Real Estate Agent Matters
This is too big an investment to leave to chance who will be representing you.


You are going to have to spend a lot of time with this person. If you have to spend a couple dozen hours with someone, you might as well make it pleasant.


You have all the tools you need online to make the right realtor choice, so why not take advantage of that?


It's Easy to Pick "The Best" Miami Real Estate Agent, But . . . 
If you want to know who is the best miami real estate agent, it's easy enough to look at their stats. What have they sold? Does their sales experience match what you are trying to do? But are those the only factors that matter? Certainly not...


What to Look for in a Miami Realtor
The best realtor is the realtor that will get the job done for you. Just because someone has sold the most properties or has been in the industry the longest doesn't necessarily make them the right choice. The question is whether they have the right combination of qualities that is right for your goals.
It's very important to research who you would be working with to make sure he/she is up to par for the task.


Factors Determining Who is Number 1 or the Best Realtor for You


Here is a list of attributes you should be looking for to prove you have found the right one:
Experience. I have been in the business for 15 years now and have sold hundreds of properties from 50K up to $15 million, and the one thing I can assure you is that one learns something new in almost every transaction. There are so many variables in the sale of a property. They say that no two snowflakes are alike, and neither are any two real estate transactions. Choose a realtor with significant experience, so when you hit a bump in the road they know how to handle it.


Social proof. What clues are out there that others have had great experiences with a realtor.
 


Referrals.

Getting a referral is wonderful, but make sure the person referring is doing

you

a favor and not just helping their realtor friend or family member get more business. In other words, make sure the person referring has used this person and has had a great experience with them. Ask lots of questions of the person referring you to make sure that the way they work is the way you would like to work. Everyone has different expectations, so make sure yours will be met.


Reviews and Testimonials. Online reviews and testimonials are a wonderful way to learn what experiences others have had with a realtor. If there are no online reviews, it doesn't mean that the realtor is not worthy of your business but it certainly doesn't help prove that they are. Also, make sure that you don't just look at how many stars the realtor gets but also read the comments to see what kind of business the person had with the realtor and if their description of the clients' experience matches what you are looking for.



Like-mindedness. Just because others have had a great experience with the realtor doesn't mean you will get along with them. It doesn't hurt to find their bio and read a bit about their philosophy, and also when you do read reviews, see if you can get any clues as to the realtor's personality to ensure it likely meshes with yours. You will likely spend a couple dozen hours with this realtor, so might as well make sure it will be enjoyable for you.


Specialization. Some agents are especially skilled or experienced in certain types of transactions, such as short sales or specialized in specific areas or regions, or specific types of properties, such as waterfront or luxury properties. Try to find an agent whose expertise is in line with your particular needs.


Professionalism. This should go without saying, but look for a realtor who does what they say they are going to do, answers emails and calls promptly, arrives on time to meetings, and is easy to get a hold of and to communicate with. Look for a professional appearance, good manners, and ease of communication in a business context.


Availability. One of the most important characteristics of a good realtor is your ability to get a hold of them quickly if you have a question or an interested buyer. Make sure you have several ways to reach your agent, and don't be afraid to drop a potential agent if you see that they don't respond promptly to your calls or messages.


Communication Style. Look for an agent who has a professional communication style, speaks clearly, explains things, and answers questions with knowledge and expertise.


Sales Statistics. Look at an agent's track record, including statistics denoting their sales record in comparison to other agents in the area, as well as noting how close the final sales came to the seller's asking price. This will give you a good sense of how the agent performs in the marketplace.


What Not to Look for
In this day and age, some are beginning to select their service providers from Instagram posts and other social media. That is fine and dandy, but remember that some people are masters of image and not of execution. If "image is everything" as Andre Agassi used to say in the old Canon commercials, so be it. But if you want substance too, make sure to dig deeper than that before you decide your favorite social media realtor is actually the best realtor for you.
While this should probably go without saying, this is Miami, so it bears repeating: never choose an agent or any other professional just because they speak your language or come from your cultural background.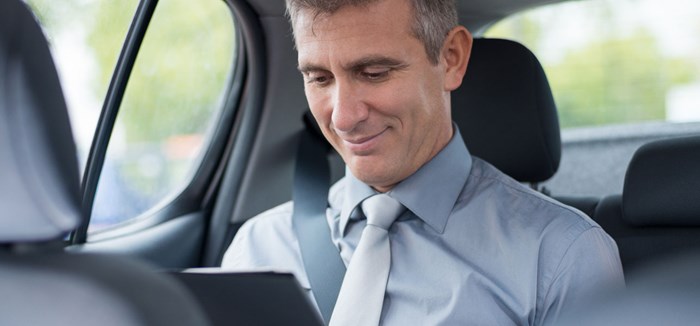 Check Miami Realtor Reviews to Find the Best
I can't stress how important it is to look at the reviews for your realtor. If no one has reviewed them and you weren't referred to them by someone who had a great, direct experience with them, it may be best to look elsewhere.
If you do see reviews, don't get put off if they have less than 5 stars. That means they are human! (And it also means that some of their clients may have had overly high expectations). 
Here are the best places to find reviews on realtors:
Zillow. They even have an agent finder


Yelp


Realtor.com


Homelight


Selecting the Number 1 Real Estate Agent in Miami
If your focus is on stats, if you let us know a bit about your property we can give you some options of who might be the number 1 real estate agent for you to work with to achieve your goals.
Here are some stats that matter if you want to find the right real estate agent based on pure numbers:
Number of sales by area and property type.


Days on Market. In other words how long the properties they have sit on the market.


Average sale price, which will help you determine if the realtor you are looking for is used to working in the type of property you are looking to buy or sell.


Find Realtors by Specialty or Neighborhood
Real estate specialists are agents that focus on specific niches, such as a particular neighborhood or building, agents specialized in working veterans, or condos, luxury mansions, foreclosed homes, short sales, commercial real estate, or other properties with specific characteristics.
The due diligence for finding a real estate specialist is similar to that of finding any good real estate agent: get referrals, interview several agents, check the agent's credentials, history and track record.  
Here are a couple other types of specialties that are pretty commonly sought after:
Find a Short Sale Realtor
Some realtors have extra experience and skill in handling special transactions such as a short sale. If you are in a position to sell your property in a short sale, take the time to find a good realtor with short sale experience. Some agents list short sales as one of their specialties.


Finding a Real Estate Agent That Does Foreclosures
The same goes if you're trying to buy a property that is in foreclosure. Because this is specialized terrain, it's best to find an agent that has suitable experience with these types of transactions. You may see them mention Bank-Owned properties or REO properties.
With all of this valuable information under your belt, you can be confident that you've covered all the bases when it comes to choosing a good real estate agent to help you buy or sell your property in Miami.
Share your thoughts with us
Sign up now
Get news and updates delivered to your inbox