Resorts World Miami Resubmits Plans for Miami Herald Site
Mar 08, 2021 March 08, 2021
After a three year pause, Resorts World Miami resubmitted plans for three waterfront towers of about 60 stories each at One Herald Plaza, the former headquarters of the Miami Herald. The planned constructions would range in height between 642 and 645 feet but will be no taller than 649 feet above sea level, according to the filing.
This is not Resorts World's first attempt at getting approval for this project. The firm submitted similar plans for three towers on the same property to the FAA in 2017 with the same building heights. The company also submitted plans for a baywalk and marina at the site for government review. While the company's original application was approved in 2017, that approval expired in August 2020.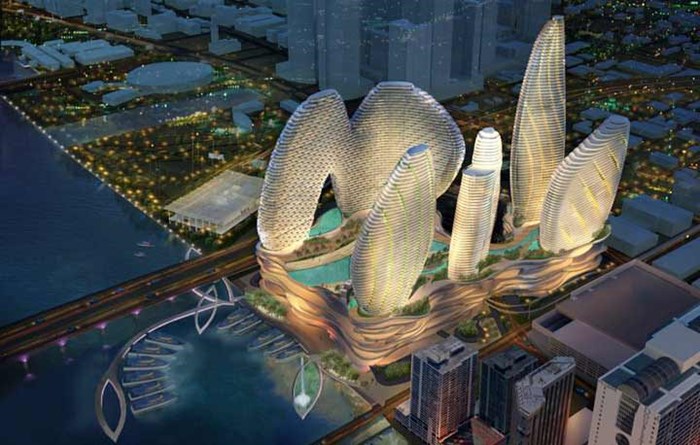 Genting Group, a Malaysia-based firm that is Resorts World Miami's parent developer, also has plans to expand the city's monorail to Miami Beach, a proposal that was approved in 2020 by the Miami-Dade Board of County Commissioners. So far, $14 million has been allocated for a detailed design of the monorail extension, which would be approximately four miles long.
Genting owns and operates an array of casino resorts in Malaysia, Philippines, the UK, and the US, and has been campaigning Florida lawmakers for years to invite commercial casino operators to Miami. The conglomerate dropped $236 million in 2011 to purchase 30 acres of land between the MacArthur Causeway and NE 15th Street with the hopes of developing a mega gambling facility at the site. Part of that land parcel includes One Herald Plaza.



It's no secret that Genting remains interested in erecting a multi-million-dollar branded Resorts World resort casino on its land, yet plans have been halted repeatedly by objections from local government. In 2019, the Miami Beach Mayor Dan Gelber emphatically stated that "gambling is an existential threat to our community fabric and our quality of life," and voted to reject the $14 million Metromover expansion.
Gelber's objections notwithstanding, in November of 2020, the Miami-Dade Board of County Commissioners approved the $14 million feasibility study, scheduled to take about 18 months to complete. Genting's funding of the monorail extension may sway public opinion in favor of his commercial gambling project. The monorail extension would also allow residents of Resorts World Miami's new developments to have beach access via a short Metrorail ride.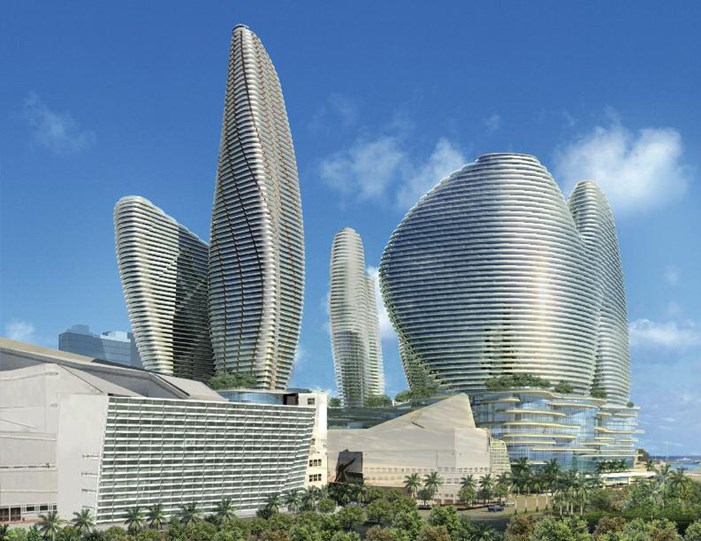 In any case, the feasibility study for the monorail extension is a step in the right direction toward improved transportation options between the Beach and downtown Miami.
In addition to its One Herald Plaza project, Resorts World has also filed plans to construct a 580-foot tower at the Omni bus terminal.
Share your thoughts with us
Sign up now
Get news and updates delivered to your inbox