Miami's Latest 2020 Public Transportation News
Mar 25, 2020 March 25, 2020
Planes, trains, automobiles… and buses and golf carts and scooters... Well, it's probably true that public transportation and travel aren't on our to-do lists these days, however, once life bounces back to normal, as it always does, you'll be pleased to know that Miami is working on some major upgrades to the city's public transportation systems and highways, including the addition of some fun scooters.
Read on for the latest top transportation solutions in South Florida that will improve the way Miami travels and gets business done. These solutions, which have been scheduled for 2020 (but could now see some delays in the wake of the coronavirus pandemic), will eventually change the way we move about, and travel in and out, of Miami.


Freebee Rides for 
Downtown
Miami
After running successfully in Mid-Beach and becoming a permanent part of its transit system, three of Freebee's golf cart-like electric vehicles have been commissioned to service Downtown Miami. Part of a one-year pilot program, the on-demand transit service is expected to run in the area bound by Biscayne Bay, the Miami River, I-95 and 11th Street.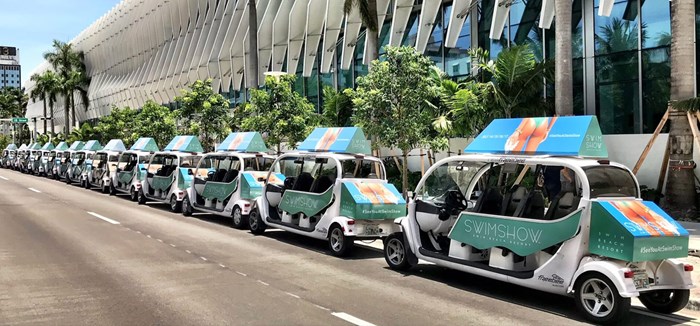 Photo courtesy of Freebee

You can catch a free-of-charge Freebee ride via its mobile app, by calling a toll-free number, or simply waving down a passing Freebee. The e-vehicles are expected to help with the traffic situation in Downtown, by being a last-mile solution between mass Miami-Dade modes of transit and commuters' final destinations.


Addition of New e-Moped Rental Fleet
The Miami Parking Authority, along with electric moped sharing company Revel, has helped roll out 750 vehicles to add to the city's existing fleet of Bird, Jump and Lime scooters. Looking to ease and increase mobility while reducing your carbon footprint, the e-vehicles will unlock for $1 and cost 29 cents/minute to ride. Accessible by app, registering for the Revel Access Program will offer eligible users discounts.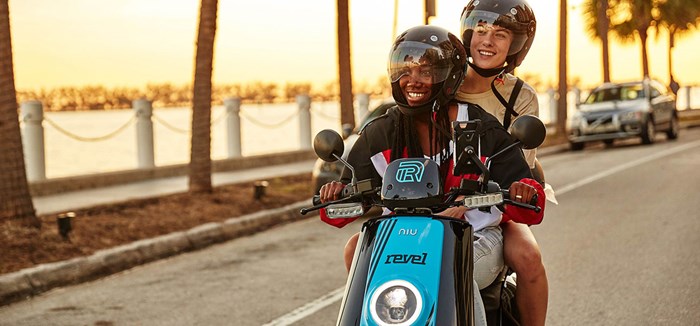 Photo courtesy of Revel

The current list of service areas for Revel includes Allapattah, Brickell, Coconut Grove, Coral Way, Downtown Miami, Edgewater, Little Haiti, Little Havana, Liberty City, Model City, Overtown and Wynwood. While users can ride their e-mopeds anywhere, they will need to start and end rides in a service area. Look here for more details.


Bigger Fleet of Eco-friendly CNG and Quieter Electric Buses
With Transit Alliance working on redesigning the countywide network for Metrobuses as part of Miami's Better Bus Project, the city is also geared to receive more eco-friendly vehicles this year, reducing the carbon footprint left by Miami's public transportation.
120 Compressed Natural Gas (CNG) Metrobuses will be added to the existing fleet, bringing the total to 420, making more than half the fleet brand new. Seven new CNG Metrobuses have already been sanctioned to service the new I-75 route between Miami Gardens and a Metrorail station in Medley.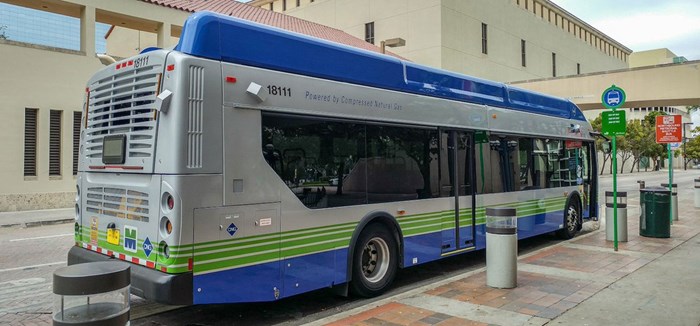 An additional 33 electric buses have been ordered from California-based manufacturer Proterra. These quiet e-Metrobuses are expected to first be used on routes servicing noise-sensitive neighborhoods and then spread to the rest of the county.


A SMART Plan (or Two) for the Beach-to-Downtown Corridor
There are several public transit-related initiatives being undertaken as part of the SMART or Strategic Miami Area Rapid Transit plan. The SMART Plan intends to advance six of the PTP's rapid transit corridors, along with a network system of Bus Express Rapid Transit (BERT) service, in order to implement mass transit projects in Miami-Dade County.
And as you know, the Beach Corridor is in dire need of one for sure. So, the Miami-Dade County administration is seeking competing bids to build a parallel monorail path to run between Downtown and South Beach. In case the bidding is unsuccessful, the administration will stick to its more traditional method of conducting a feasibility study to figure out the locally preferred transit alternative and get it funded by the Federal Government.

For more details on the Beach Corridor plan, read here.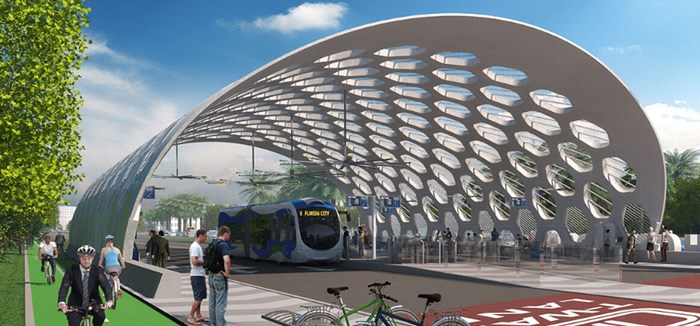 Rendering of proposed BERT station. Photo courtesy of Miami-Dade County


$5 Billion Upgrade to Miami International Airport and Other County Airports
Waiting for a final vote that was delayed from March 17, the Miami International Airport is scheduled for a long list of overhauls. Taking place over the next 16 years, the upgrades will be rolled out in phases with five sub-projects targeting the airport's cargo facilities, its North, South, and Central terminals, along with a mix of other facilitation projects.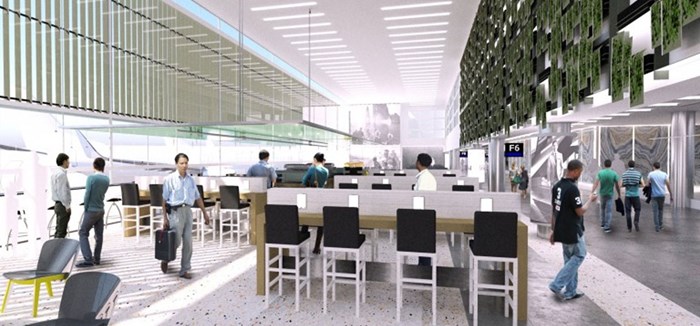 Rendering concept of north terminal


Some highlights include:
Two-phase redevelopment of the Central Terminal - customs and security area expansion, addition of a state-of-the-art baggage handling system, addition of new concession areas, creation of a raised roof for more natural light, optimized queuing spaces, and more.

Gate optimization or gate expansion at the North Terminal to handle large aircraft and reduce backup

Addition of two new on-site hotels – one across from the North Terminal and the other above the existing, central short-term parking deck

Construction of new air traffic control tower at Miami Executive Airport
Go here for a detailed list of the works intended.


Metrorail, Brightline/Virgin on the Right Track
Another possible addition to Miami's public transportation landscape is 9.5 miles of Metrorail extending into the North Corridor. While the county created an RFP last year, it has since started talks with the Federal Transit Administration in hopes of securing additional federal funding as part of the New Starts grants program. Miami-Dade County has also reached out to the State for additional funding. The full length of the planned elevated rail takes passengers to Broward County.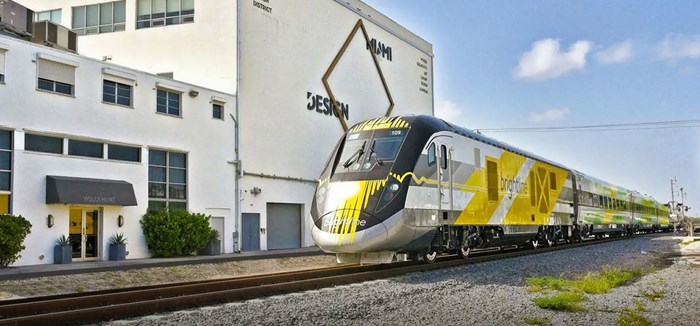 Further north, the City of Boca Raton approved the creation of a Brightline/Virgin station along with a parking garage, extending the train's path further north. By the end of 2020, Boca Raton is expected to be the third new station in the company's south corridor, Brightline said, joining Aventura and PortMiami in connecting the privately-operated, intercity rail system. Current stations and stops include West Palm Beach, Ft. Lauderdale and Miami.


What We're Watching  
While the above Miami public transit solutions are expected to roll out this year, some special mentions still in the works that we're watching out for include the possibility of another double-deck highway by the FDOT connecting the Julia Tuttle Causeway and I-95 around Midtown. The project is still in the feasibility analysis stage but two of the three design solutions involve double-decker highways.

And one of the most exciting projects we're watching is the extension of the Tri-Rail commuter rail service from Palm Beach directly into downtown's MiamiCentral Station. This rail project will serve as Downtown Miami's multimodal hub, providing connections to Brightline/Virgin Trains, Tri-Rail, the existing Miami-Dade County bus system, Metrorail, and Metromover. The 9.05 mile extension, known as Tri-Rail Downtown Miami Link (TRDML), has been expected to begin service in Fall 2020. 
Cover photo courtesy of Revel
Share your thoughts with us
Sign up now
Get news and updates delivered to your inbox