About Condoblackbook
At Condoblackbook.com, we see YOU as our hero, and we hope our site and team are worthy enough to be your guide to get you to where you want to be – into a beautiful condo and a new phase of your life.
Our goal is to give you easy access to all the information you need to make the right choice on the perfect condo for you. We want you to answer all your questions before you ask, and to answer questions you didn't even know you needed to know. 🙂
And when you are ready to take the next steps, we hope you give us a call to work with one of our real estate professionals. We are just a call or email away to help you.
CondoBlackbook is created and managed by Blackbook Properties.
About Blackbook Properties
Blackbook Properties is founded on the simplest of principles. It's client-first every time. Under-promise and over-deliver. Answer questions before they are asked. Innovate to offer clients things they didn't even know were possible to make their buying and selling process as simple and enjoyable as possible.
Our Core Values
Communication. Relationships only grow when communication is consistent, open and honest.
Contribution. We only grow if we help others grow.
Commitment. We are committed to our clients, families, friends, and our colleagues.
Condo Blog and YouTube Channel
The CondoBlackBook.com blog gives prospective buyers additional perspectives into the Miami condo market, local lifestyle news, neighborhood and buying guides and more, all singularly focused on Miami and South Florida condos.
And if you prefer watching videos, check out our YouTube Channel and other social media (check the links in the footer below) for much of the same great content as our blog.
We hope you enjoy our site and find everything you need to find your perfect Miami condo.
The only accolades we care about are what our site visitors and real estate clients have to say. Take a look at our reviews on
Zillow
,
Realtor.com
,
Google
and
Yelp
, to get a feel for the experience you can expect when using our site or working with us.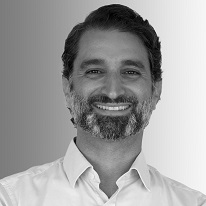 Sep Niakan Lic. Real Estate Broker Thank you for visiting my profile. My name is Sep Niakan, Managing Broker of Blackbook Properties and a real estate sales top producer in the Miami area for the past 15 years.
I pride myself on keeping the buying and selling process simple and fun, being a knowledgeable guide for my clients, and negotiating to get my clients what they want at a fair price.
I have built my business based on long-term relationships, not individual transactions. If a trusted relationship is what you are looking for when buying or selling your home, please give me a ring and let's talk.
On a more personal note, I am married to a beautiful woman, have two beautiful young children and enjoy a life filled with lots of family and friends that I cherish. When I am not working, my only regular hobby is spending time with my family and close friends. I occasionally need to get away for a few days to clear my mind, and my favorite destinations are places where neither the people nor the landscapes remind me of home, so that it can feel I am getting a true "reboot".
Oh, and I am also founder of condoblackbook.com
Languages:
English; Spanish; Persian (Farsi)
Memberships:
National Association of Realtors (NAR); Florida Realtors (FAR); National Association of Hispanic Real Estate Professionals (NAHREP)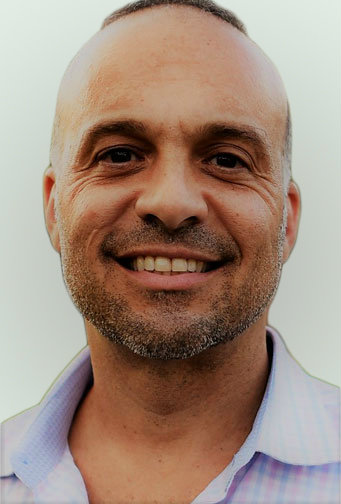 Marcelo C Dasilva Lic. Real Estate Associate I have been an active South Florida Real Estate Agentt for the past 10 years specializing in residential sales, purchases & rentals, investment property business, residential property management as well as commercial real estate for sale or lease. With a professional demeanor and courteous business etiquette, I use a common ground approach to reach a win-win situation to deliver results. I'm fluent in English, Portuguese and Spanish with a deep understanding of US and Latin American business culture. Aside from my passion with my Real Estate business, I enjoy an active healthy lifestyle with my family & friends and American Bulldog, Donovan.
Languages:
English; Spanish; Portuguese
Memberships:
National Association of Realtors (NAR); Florida Realtors (FAR)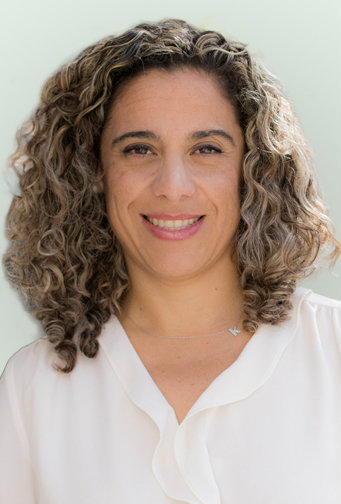 Katia Bon Lic. Real Estate Associate Originally from Mexico, Katia is now well known and beloved in the Edgewater and Wynwood communities of Miami. She first gained notoriety as a master baker before she transitioned to real estate.
Katia stands out as a real estate agent because to her, clients aren't simply customers. They are neighbors and friends. And she is passionate about guiding her clients through the process of buying and selling their properties.
When servicing her clients, Katia draws from her experience as a former baker, "When someone chooses a cake, they take their time deciding the proper flavor and ideal decoration. Buying a house requires the same attention and dedication. I put extra effort to find the perfect place to ensure my clients' long-lasting satisfaction." - Katia Bon
Currently, Katia and her loving family live, work and enjoy perfect weather in Miami. Her two sons are soccer fanatics, so much so that her family also owns the local indoor soccer venue Wynwood Soccer.
Languages:
English; Spanish
Memberships:
National Association of Realtors (NAR); Florida Realtors (FAR)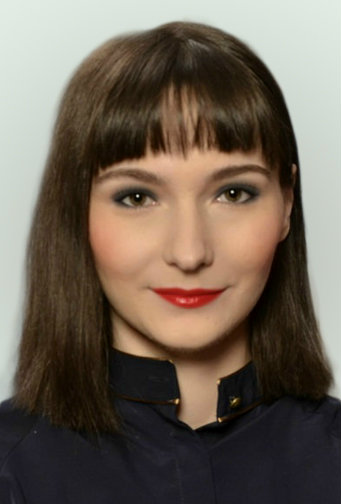 Ivona Danojlovic Transaction Coordinator Ivona holds a degree in business administration and began her career as a financial analyst. During her time as a research analyst in New York, Ivona interacted with C-level executives, developing acute relationship and time management skills.
People always find Ivona to be a great listener and easy to work with. Hard-working, organized and reliable, she makes it her mission to deliver excellence and stay on top of deadlines. That's what makes her such a vital part of the HB Roswell Realty team as an amazing executive assistant and transaction coordinator.
In her spare time, Ivona loves indulging in her passion for films and keeping up with international politics. She also loves fashion and strives to stay on top of trends (that is where she gets her keen attention to detail). A meticulous individual, Ivona values family as much as her independence. Four words you can count on from Ivona - persevering, dependable, punctual and dedicated.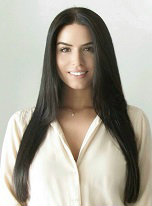 Jessica Turner Lic. Real Estate Associate Jessica graduated from Suffolk University with a Degree in International Relations and Economics. After marketing small businesses in Boston, her passion for connecting with people brought her to Miami and into real estate. A positive and outgoing person, clients often describe her as a good listener, highly relatable and an easy going professional.
Born and raised in New England, Jessica inherited some key traits of being fast-paced, competitive and detail-oriented from the city. Today, she applies those traits to her real estate dealings and is a firm believer in the fact that detail and diligence breed success. Her experience of having lived in South Beach, Brickell and Edgewater has always come in handy when helping clients, with plenty of success stories behind her.
Memberships:
National Association of Realtors (NAR); Florida Realtors (FAR)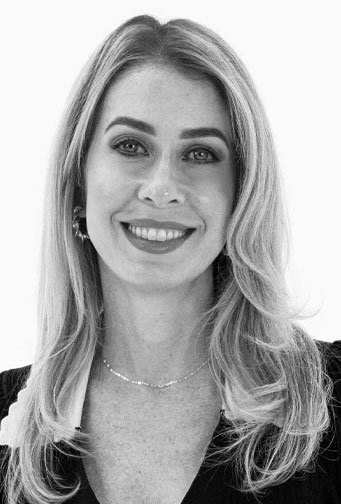 Stephanie Bienstock Director of Luxury Sales A true Miami Beach native, Stephanie was inspired at the tender age of 16 to become involved in the transformation of the city. Her ability to get along with everyone and instantly put people at ease made her a perfect fit for real estate. Starting as an assistant to a number of top-line producers of the time, she obtained her license at 19 years old. And, there's been no looking back ever since.
Stephanie continued working for some of the top real estate minds of the city and gained experience working with affluent clients. This led her to finally begin selling real estate independently in the early 2000s. Since then, her exclusive focus has been luxury waterfront properties, and she has participated in the sale of over $350,000,000 in sales. A feat that has helped many discerning clients find their picture-perfect property on the water.
Stephanie is often described as an open, easy going and genuine person. Being a perfectionist, she loves being organized and well-prepared. This comes in handy for her clients, as she not only brings a sense of structure to their entire experience but also helps put things into perspective for others, giving them the clarity they need to make good decisions.
Besides striving to excel at everything she does, Stephanie loves exercising and a good cup of coffee. She's a dedicated mom of two and wife of one who really takes enjoyment in spending time with them. Not many know that this perfectionist has ninja-fast reflexes and also packs a mean punch. So spar with her at your own risk.
Languages:
English; Spanish
Memberships:
National Association of Realtors (NAR); Florida Realtors (FAR)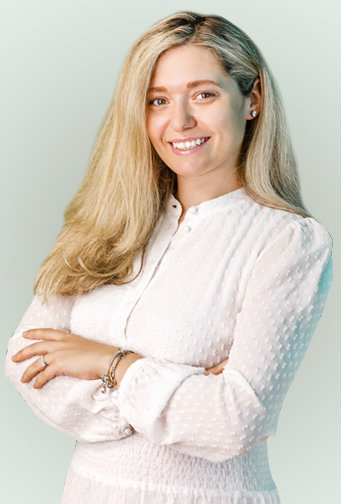 Vera Berezhnaya Lic. Real Estate Associate Being drawn to Miami's amazing architecture, people and lifestyle, Vera began her real estate journey in 2014. She quickly gathered expertise on South Florida's residential market and enjoys finding creative ways to assist her clients with renting and purchasing. She is often described as an attentive and dedicated professional and holds dear her family values of discipline, punctuality, and respect for others. Vera's major inspiration comes from the happy smiles and faces of her clients, whom she doesn't mind hand-holding right from figuring out their dream home to living in one.
A graduate in Business Administration and Paralegal Studies, this native-born Russian moved to Miami with her parents and two Siberian Huskies at the age of 17. Her roots give her the added advantage of quickly building a rapport with people from her country and those who speak her first language. Her background in managing luxury brand stores and retail also gives her a knack for dealing with high-end clientele.
When Vera isn't busy showing gorgeous houses around Miami, she loves to travel with her fiancé, exploring new cities, cultures, and cuisines. She also plays the violin, enjoys fishing and loves outdoor activities. Don't be surprised if you find her singing karaoke in her car on the way to a showing, but that's all the singing you can expect from this motivated woman.
Memberships:
National Association of Realtors (NAR); Florida Realtors (FAR)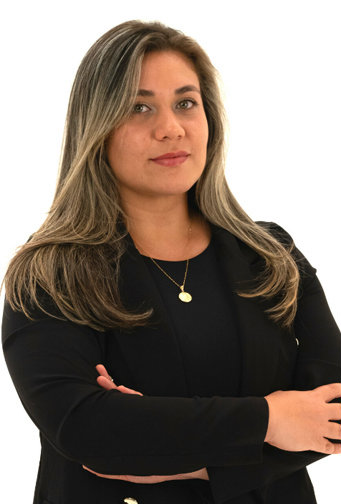 Vivian Suarez Leasing Partner Vivian has been passionate about and actively involved in the real estate world her entire life. Born and raised in Bogota, Colombia, as a child, she accompanied her father while visiting investment properties and new construction developments. After graduating with a degree in Industrial Engineering, it was almost instinctive for her to move to Florida and get her real estate license - giving her aspirations of pursuing a career in real estate a concrete direction.
Bilingual and bicultural, Vivian uses her diverse set of experiences to help each client find the perfect solution for their investment, residential or rental needs. A firm believer in lifelong learning and a keen listener, Vivian uses every interaction as an opportunity to understand her clients better and focus on finding them the perfect match for their real estate needs. Armed with great negotiation and analytical skills, she says the smiles on her clients' faces are here ultimate motivation.
When not pursuing the perfect property for her clients, Vivian enjoys indulging her adventurous side by travelling. She also loves to swim and practice her tennis skills, and has more recently started to dabble in the vibrant world of graphic design.
Languages:
English; Spanish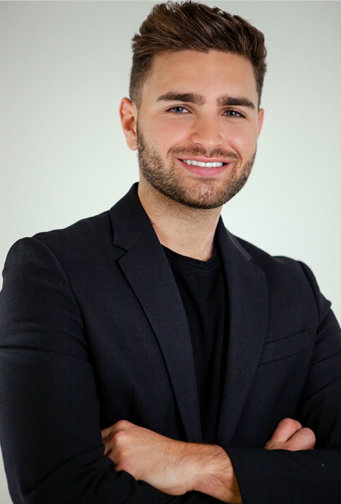 Eric Lieberbaum Lic. Real Estate Associate Born and raised in Miami Beach, Eric is a true South Florida native. A skilled communicator and complete people's person, he combines his natural abilities with rare local insights (things only a real insider would know) to offer his clients a unique perspective and enriching experience each time.
His mantra - "when you are on a mission to purchase, rent or sell a home or condo, I am on that mission with you!" - comes backed by a Bachelor's degree in Marketing, keen attention to detail, and natural curiosity that helps him go above and beyond. Clients describe him as friendly, easy to warm up to, intuitive, transparent, and an honest team player.
Eric's passion for architecture and design drew him to a career in real estate. He loves how real estate delivers tangible growth. The way new, more efficient structures rise up to energize landscapes. He feels inspired to be able to witness firsthand and be an active part of this growth in his home turf.
Growing up in Miami, Eric learnt many invaluable lessons - one of which is the ability to balance life with work and other obligations. When not on a mission with one of his clients, you'll find him working out, travelling, or discovering new tastes and restaurants.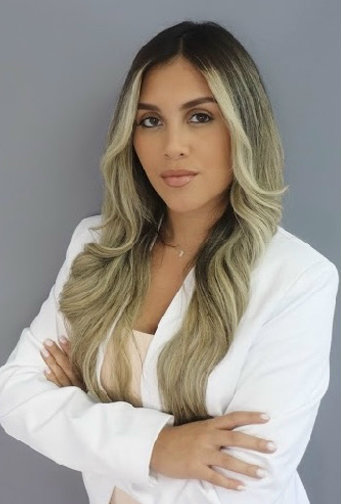 Tatiana Rodriguez Lic. Real Estate Associate Born in Miami Beach and raised in the family-focused neighborhood of Bay Harbour Islands, Tatiana is a true Miami native who's been deeply influenced by the all-inclusive, multicultural, and ever-evolving spirit of the Magic City.
Always aiming higher, she not only strives to do better for herself but also for the people around her. Crediting the values of growing up in community-focused neighborhoods in Miami, and with a civic-minded family, Tatiana values relationships immensely and brings this ethic and professionalism to her work and clients. Her understanding of people and relationships was further solidified with a Bachelor of Arts in Psychology from the Florida International University.
Clients describe Tatiana as a genuine, dedicated, and a highly thoughtful individual who's always on your team. "They can expect for me to go to bat for them, be dedicated to them, and ensure I will be there through every step of the process so they don't have to worry."
In her free time, Tatiana loves the lifestyle and cultural variety the Magic City has to offer. "Between the people, food, community, sunshine, and beach," there's no place like home for this Miami native. A firm believer of living a balanced life, you'll find Tatiana dancing, working out, or simply out for a long walk with her two beautiful dogs and boyfriend during her time off.
Tatiana's Fun Fact? She was in the Junior Olympics for Jump Rope.
Languages:
English; Spanish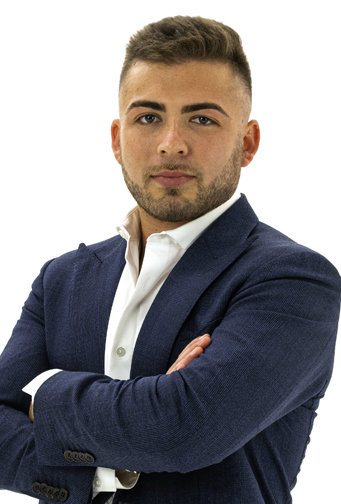 Evan Schechtman Lic. Real Estate Associate Born and raised in the northeast, Evan was drawn to Miami for its cultural diversity and growth prospects. Having grown up in a close-knit neighborhood, he cherishes meeting new people and forming lasting relationships - a trait he carries well into his work space.
Friendly, confident, honest, loyal, and a great conversationalist, Evan loves to make sure that the people around him are comfortable and having a good time. A graduate of Rutgers University with a degree in Finance, his friendly personality is matched with an analytical approach when it comes to real estate. This gives Evan an innate understanding of what his clients need and what will make a smart investment.
Driven by the desire to build and leave a legacy for his family that spans generations, his approach to business is focused on building meaningful relationships. Outside of real estate, you can find Evan spending quality time with those who mean the most to him, scuba diving, paramotoring, flying, winning at pickleball, and making people laugh.
Fun fact: He can hold his breath for 4 minutes, so steer clear of any such challenges.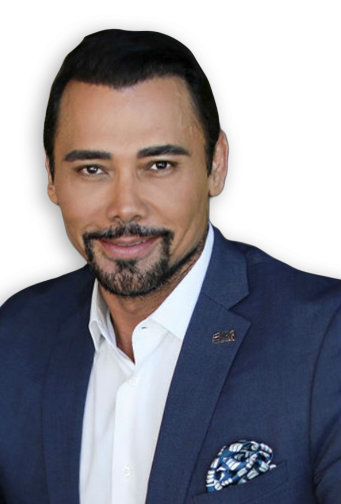 Hamlet Garcia Lic. Real Estate Associate
Languages:
English; Spanish
Memberships:
National Association of Realtors (NAR)
We are looking for one passionate buyer agent to join our team. Please use the
contact form
above to drop us a note and tell us why you think you would be a great addition to the team.
Robert
3 months ago
I met Evan through my Miami property search. Evan quickly engaged with me and started to understand my taste and help me narrow my search by describing the various areas I thought I liked. I then changed my mind about buying right away as I wanted to move and feel out the city. Evan was supportive throughout and ended up helping me with renting a condo in Brickell, doing a virtual walk-through, and picked up the key for me so it was available when I got into Miami. I highly recommend Evan!
Josh Valles
4 months ago
If I could give 15 stars, I would! Our realtor, Tatiana Rodriguez was outstanding in her search for our new home! She found not only a great price but a perfect location here in Edgewater as well! We really were scrambling to find a new place but she came in clutch and we could not be more thankful for her services. She not only found us a home but went with us for our walkthrough to make sure everything was up to our standards and expectations. Highly recommend and appreciative for her superb work here!
Anita A.O.
6 months ago
I had an amazing experience with Katia Bon at Blackbook! She is awesome and was a breath of fresh air to work with. A very reliable agent, the services she provided was actually on behalf of the condo owner I rented from in Cite Condos (one of her listings). She did a tremendous job. Every single time I reached out with an issue she responded right away in a timely manner and took care of the problem with speed and compassion. This stood out especially because I was new to the Miami area, her assistance made me feel welcomed. I couldn't have asked for a better agent to connect with. If you are looking for a reliable, hardworking, and extremely efficient agent please look up Katia @ Blackbook. She's the best!
David Bonalle
4 months ago
My wife and I were moving to Miami from out of town and Evan was really outstanding to work with from start to finish. He had great advice for us throughout and was always proactive and responsive. He is a true professional and a nice guy and we highly recommend him.
Zhewen Yan
2 months ago
Within a span of a week, Tatiana Rodriguez helped me lock down a place to live in Miami. I reached out to Tatiana on a Monday, we toured apartments on Wednesday, and by Friday I had an apartment secured. Her responsiveness and hard work were key to keeping up the momentum in the process. I would trust her to get the job done while maintaining quality and integrity in her work.
Cooper P.
October 22, 2021
Sep and Stephanie sold our 2 BDRM condominium and found us a 3 BDRM condo in same building to purchase. They are both very personal and professional. They...

David S.
May 03, 2022
I ve been working with Sep and Katia for ages. Selling unsellable units, searching for properties, renting places with them being my eyes and ears. Have...

Barbara A.
April 13, 2022
I moved to the Miami area in early 2021. So many realtors so many choices but I was so fortunate when Katia Bon of Blackwood Properties approached. Always...