Ultimate Local's Guide to Edgewater Restaurants (and other great ones nearby)
Nov 24, 2020 November 24, 2020
Having lived in Edgewater, Miami for more than 15 years, I've had the liberty to check out almost every (new and old) restaurant in the vicinity. Most people would be surprised at the amount of variety this quiet, residential neighborhood packs in when it comes to great food and world-class cuisine. From low-key to fine-dining, pizza to modern fusion, Asian to Mediterranean, and much more - there's a restaurant for every kind of foodie, mood, and budget in this gem of a neighborhood that I love to call home.
But my favorites aren't the only ones considered for this guide! Of course, friends, family, clients and colleagues also have their favorites. So, after taking everyone's views into consideration, here's your ultimate guide to Edgewater's best restaurants and eateries from a local's point of view (plus a few Wynwood restaurants and other Miami restaurants closeby that deserve a special mention and visit).
Bon appétit!


---
Edgewater Breakfast Spots
---
186 NE 29th Street, Edgewater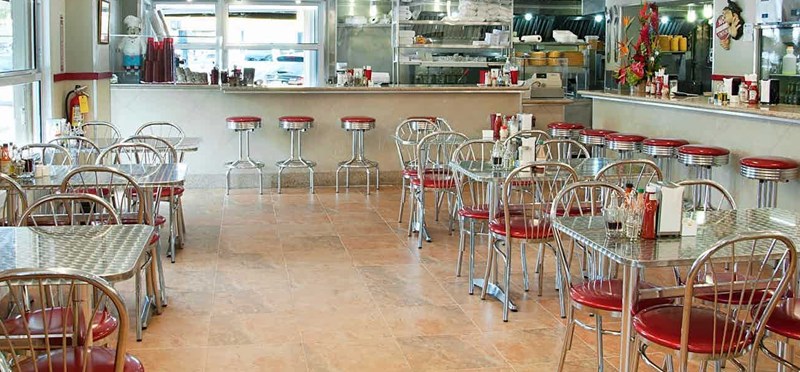 This to-the-point sandwich shop is THE spot for Cubano and Café con Leche in not just the neighborhood, but all of Miami. A popular pick for breakfast and brunch, you'll find fellow residents to out-of-towners, all lining up for their daily fix of Cafecito and Cuban sandwiches at Enriqueta's.

Nearby Notables 
1035 N. Miami Avenue, Downtown Miami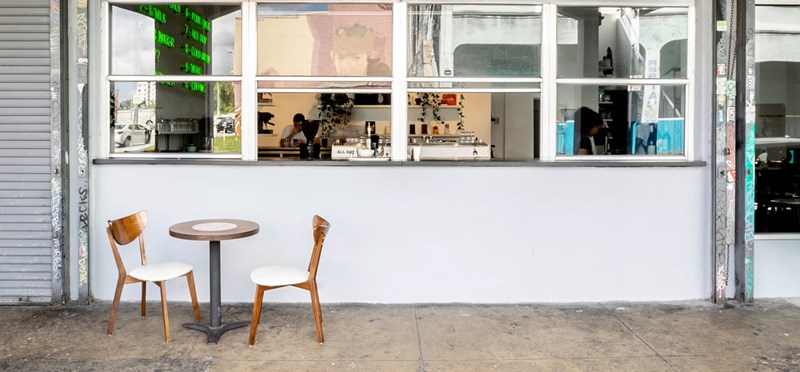 Hardly 5 minutes from Edgewater, across the I-95 in Park West, Downtown, sits this hip café called All Day. If you're looking for a specialty cup of java joe, you're most likely going to find it here. They have a curated selection of small, craft roasts from the US and abroad. Their in-house pastry chef prepares all the baked goodies from scratch every morning, and their breakfast/brunch menu is driven by locally-sourced ingredients, highlighting Florida eggs.


---
Edgewater Brunch/Lunch Bites
---
2001 Biscayne Boulevard #109, Edgewater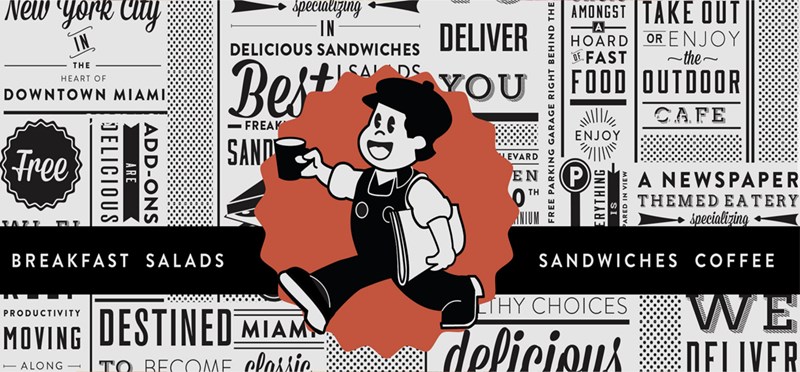 This Miami institution started right here in Edgewater in 2006 and has since served athletes to rappers, celebrities, artists, business crowds, and of course, the neighborhood's families. The quick-serve restaurant has a funky, high-energy vibe coupled with memorable sandwiches named after newspapers and editorial jobs. Yes, you can walk in and order a Philly Tribune Cheese Steak or Miami Herald Chicken, or our Editor's favorite, The Editor!
My favorite for brunch or lunch, this new-age diner also serves gourmet breakfast and dinner. They have a full coffee and pastry bar and even let you build your own salad or sandwich. With a menu too wide to cover here, it's best experienced in person, and it's always consistent.
1756 N. Bayshore Drive, Edgewater

Located right next door to the Margaret Pace Park, this cozy spot is known for its super fresh, locally-sourced health food, people-watching, and of course, great views of the park from its outdoor seating. 
From their raw organic acai bowls to superfood smoothies and wraps and delicious salads, everything is fresh and made-to-order. You especially wouldn't want to leave without trying their mango salmon bowl, spicy tuna bowl, avocado smash, or at least coffee. They also have locations in South Beach, Design District, West Avenue and Coral Gables with more expansion on the cards.


---
Best Edgewater & Downtown Miami Water View Restaurants
---
3101 NE 7th Avenue, Paraiso Condo District, Edgewater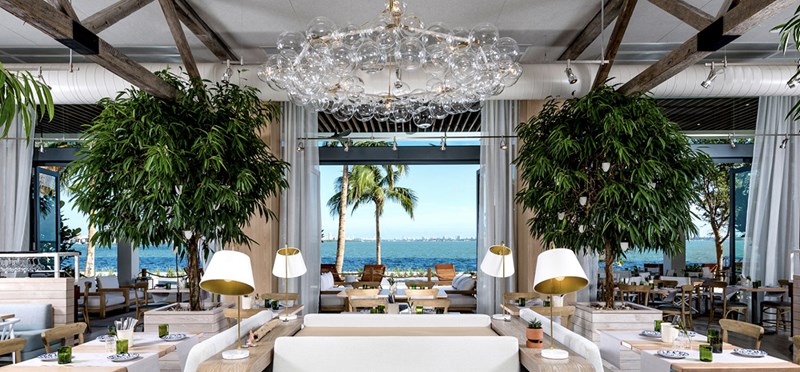 It's waterfront. It's fine dining. It's live-fire cooking. It's chic. AND it's chef Michael Schwartz (he's known for winning a James Beard award)! What's not to love? This beautiful restaurant is a hot favorite among those looking for a fancy brunch or dinner with a view to die for set in the Paraiso complex of luxury condos right on Biscayne Bay.
On the cuisine front, the menu is Latin-inspired with a focus on nuts, grains, vegetables, sprouts, and roasted, spit-fired meats and fish. Their yuca cheese puffs, empanadas, banana leaf-wrapped cobia, and arroz verde are all worth a try. With a well-stocked bar, I highly recommend trying one of their delicious tropical cocktails.
335 S. Biscayne Boulevard, Downtown


Another waterfront gem set inside the One Miami condo, this is a classic Miami restaurant for classy, romantic Italian dinners. Head here if you're in the mood to splurge on some fresh made-to-order pasta, the best complimentary antipasti in town, inspiring Bay views, and European-style pampering. Their bruschetta, lobster ravioli, zucchini chips, extensive wine selection, and delectable desserts will have you returning for more.


---
Best Edgewater Local Chef-Owned Restaurant
---
2711 NE 2nd Avenue, Edgewater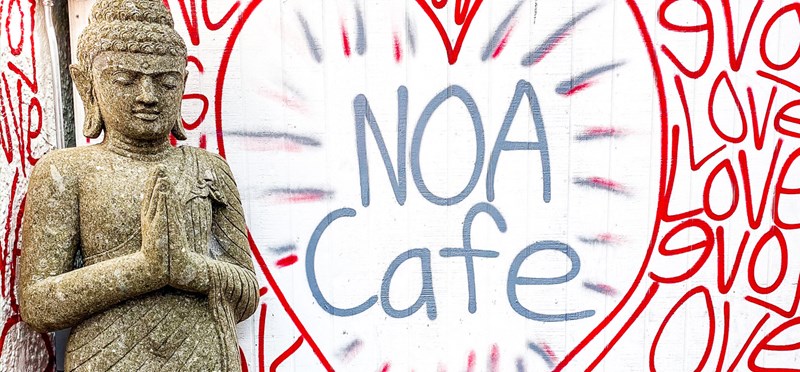 This easy-to-miss café is named after the initials of its owner, Adi Kafri's three daughters. Kafri is a Tel Aviv import and set up shop in Edgewater when it was a lesser-known neighborhood. From the looks of this adorable café, you might think it's just another cute coffee place. But no! They have some of the most amazing burgers and dishes from around the world on their menu. Their lomo saltado bowl, pad Thai, Middle Eastern mezze platter, and juicy burgers have won them many regulars, some of whom you can spot here almost every other weekend. And Adi's weekly specials are truly outstanding.


---
Best Italian Restaurants in Edgewater 
---
2320 NE 2nd Avenue, Edgewater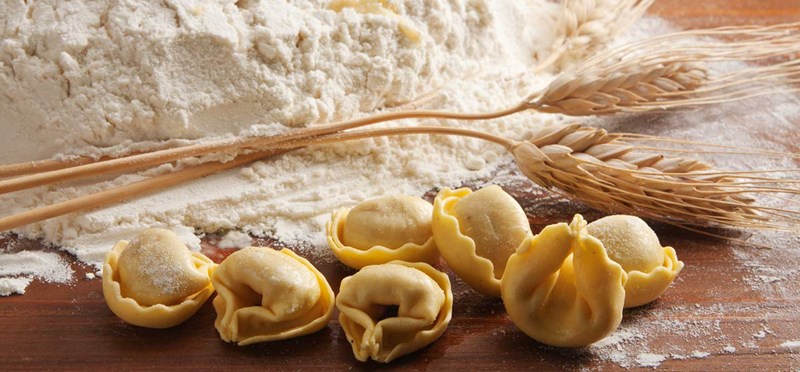 This place is pasta heaven! They say their pasta is 'made with love,' and it shows. The Chef, a Ferrara, Italy, import, specializes in hand-made pasta and Focaccia, which are the crown jewels of the menu. Serving home-style Italian in a casual and friendly atmosphere, you won't be disappointed ordering either of their bruschetta parma ham, spaghetti carbonara, gnocchi gorgonzola, pizza margherita, tris special pasta, tiramisu, or panna cotta. They even have a separate vegan menu with gluten-free options to make sure everyone in the party goes home happy.
2426 NE 2nd Avenue, Edgewater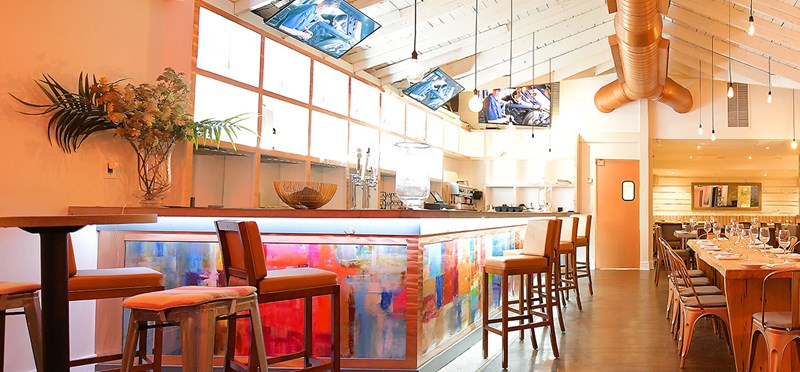 This long-standing favorite from Miami Beach has been making waves in our neighborhood since 2019 – and boy, aren't we glad. This sports bar and Italian eatery rolled into one, delights with 5 TV screens and some of the most flavorful and authentic Italian food in Miami. Everything - from their pizzas to pastas, lasagna, ravioli, gnocchi, lamb ragu, tiramisu, and wine selection - gets a thumbs up from me and almost everyone that visits.


---
Best Edgewater Pizza Joints
---
275 NE 18th Street, Edgewater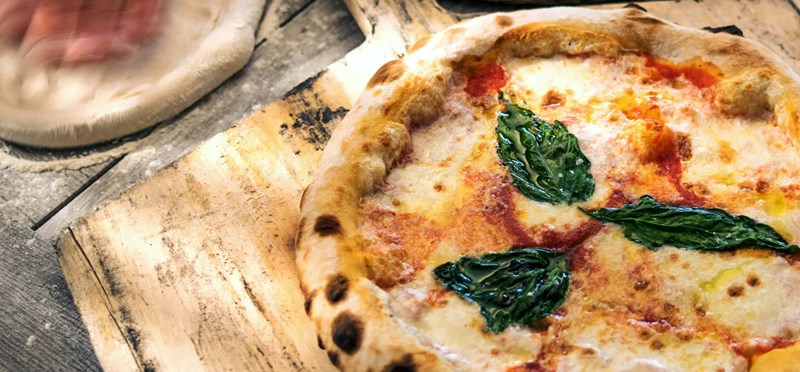 Anytime you crave pizza, give this cozy pizzeria with Neapolitan-style pies a try and I'm sure you will be hooked. Their meat lovers pizza, margherita pizza, barese pizza, and cannoli come highly recommended. They have a great delivery menu, or you could even have fun ogling at their vintage posters when dining in.


Nearby Notables

Andiamo, Upper East Side
5600 Biscayne Boulevard, Upper East Side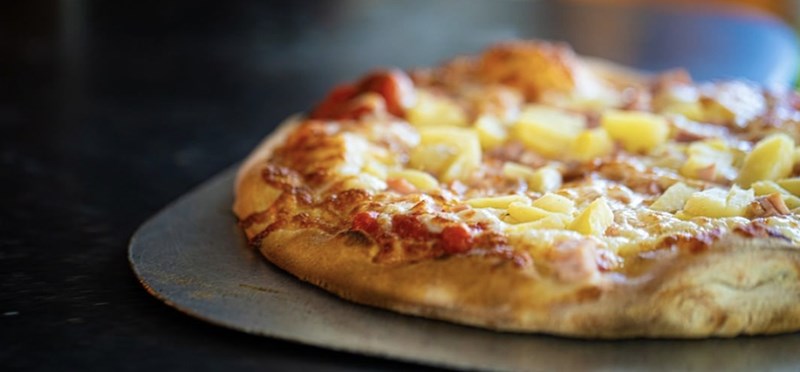 Housed in an Mid-Century vintage tire shop, hardly 10 minutes from Edgewater, this award-winning pizzeria is my go-to for thin crust, brick oven pizzas. With great patio dining, this Italian-American joint serves authentic, flavorful pies made using fresh dough. Crowd favorites include the New Yorker pizza, BBQ chicken pizza, the Godfather, Portobello pizza, Brooklyn special, and Sunday Pie. Their Greek salad is also worth a try.


---
Our Favorite Edgewater Seafood Restaurant
---
210 NE 18th Street, Edgewater

This upscale oyster bar and seafood spot, nestled into the bustling surrounds of northern Downtown Miami, sits housed in a refurbished 1930s gas station! With an Old Florida meets New Orleans vibe, they dole out a great variety of high-end to down-home dishes. Their menu highlights include east and west coast, slurp-down oysters, a great variety of fine caviar, lobster roll, crab cake, fried conch po boy, popcorn shrimp, and an award-winning wine list. They even serve a very decent prime rib and great veggie selection for the non-seafood folk.


---
Great Sushi in Edgewater
---
3525 NE 2nd Avenue, Edgewater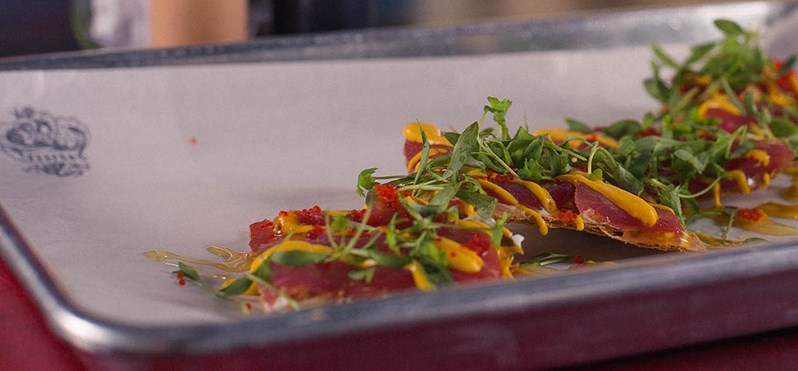 It's fresh. It's locally harvested. It's THE place for sushi in Edgewater and Midtown. Kraken Crudo serves modern Floribbean fusion fare (you have to try it to fully understand it). This authentic raw bar is best known for its flavor-packed Oreo roll, tuna pizza, tuna and truffle, ceviche roll, and Angelo. But I bet, try anything off their healthy menu and you won't be disappointed.


---
Best Edgewater Chinese Restaurants
---
Inside The Grand DoubleTree Hotel lobby, 1717 North Bayshore Drive #131, Edgewater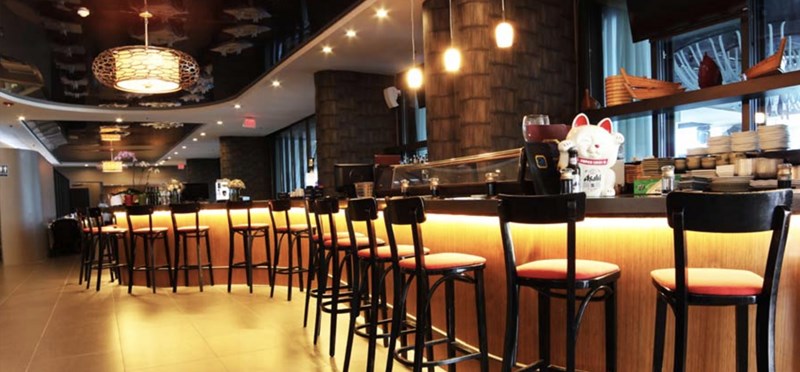 Voted one of the 'Top 10 Chinese Fine-dining Restaurants' in the U.S. by USA Today, this upscale eatery lets you enjoy the show with its glass-enclosed kitchen. Their Peking Duck is legendary and all their cooking is MSG-free plus made-to-order – a win-win for me and many others I know. They serve Hong Kong-style Cantonese, which simply means light on oil, salt, and sharp flavors. Must-tries include dim sum, dynasty fish, sushi, sauteed spicy sea bass, and orange beef.

Nearby Notable
Inside The Shops at Midtown Miami, 3451 NE 1st Avenue, Midtown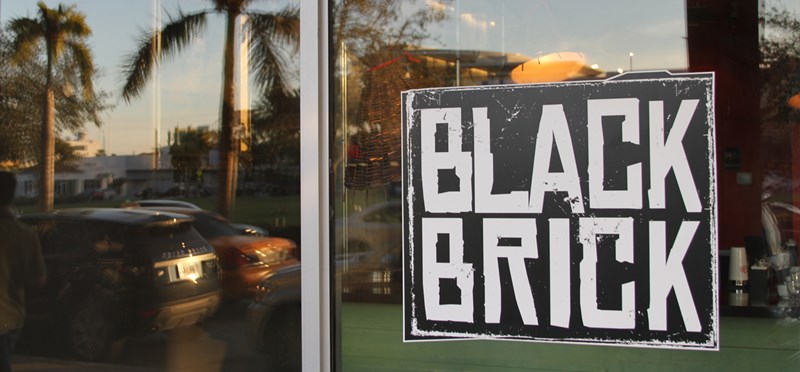 A Chef Richard Hales concept (the man behind Sakaya Kitchen and Dim Ssam a Gogo food truck), this funky restaurant has a full dim sum menu! You simply have to try their hand-made noodles, especially as the star of the wildly popular dan dan mian dish that comes drenched in an irresistible Sichuan pork sauce. Other crowd-pleasers include the duck fried rice, shrimp fried rice, cumin lamb chops, bone-in Peking duck, char siu bao buns, and peanut-butter-sriracha ice cream.


---
Best Edgewater Mediterranean Restaurants 
---
2500 Biscayne Boulevard, Edgewater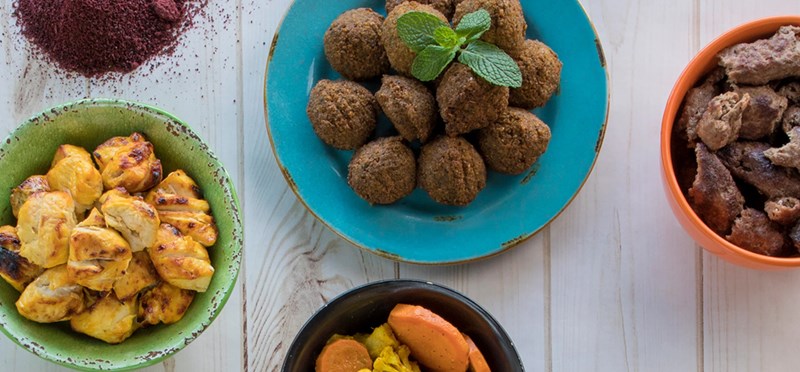 This cozy, local chain for heartwarming Persian and Mediterranean eats simply delivers. Their family kabob platters (with choice of protein) plus braised beef and sumac sauce are THE BEST. You can even make your own bowl, salad or wrap with a huge variety of ingredients. Vegetarians get to indulge too, as they give their falafel and flavor-packed veggie bowls a try.


Nearby Notable
4312 NE 2nd Avenue, Design District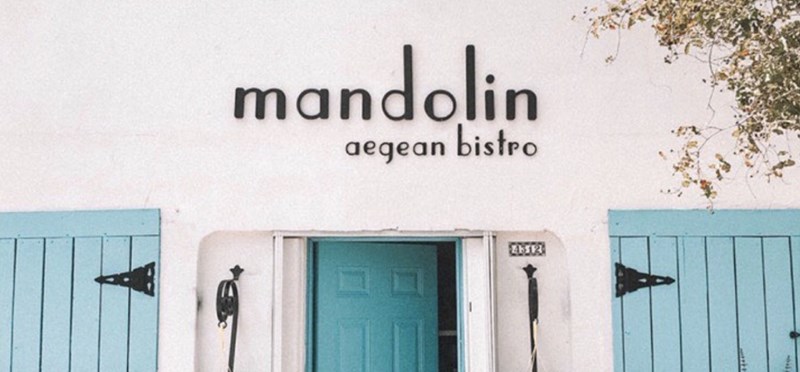 Long been a Miami favorite for authentic Greek and Turkish food enjoyed with the family, I am a fan! Barely a 5 to 10-minute drive from Edgewater, this popular restaurant sits in a restored version of a quaint Florida home, awash with the colors of the Mediterranean. Their outdoor seating is magically serene and reminiscent of coastal Europe, and they even have their very own edibles garden. Try any of their bestsellers, such as the grilled octopus, lamb or beef kebabs, traditional mezzes, whole sea bass, moussaka, or fried calamari, and you won't be disappointed. A glass of freshly batched sangria washes it all down perfectly.


---
Best Latin Restaurant in Edgewater
---
2927 Biscayne Boulevard, Edgewater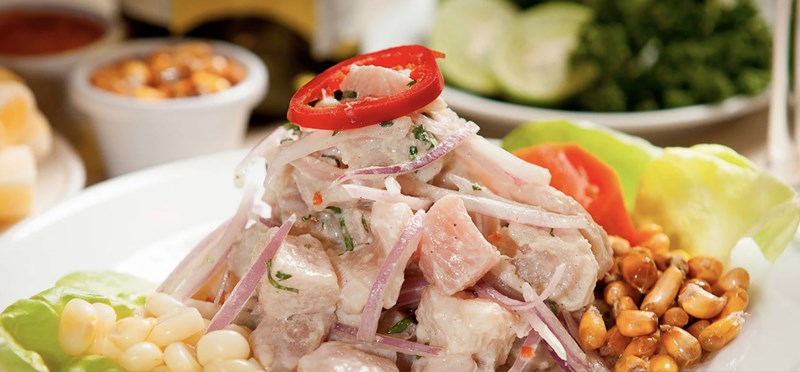 This place always hits the spot for fresh seafood, Peruvian-style. You'll find all your Latin favorites and more here (and all lip-smacking good). Regulars can't stop raving about their lomo saltado, jalea, fish ceviche, papa a la huancaina, and pescado, and I bet you won't either!


---
Fave Vegan Restaurant in Edgewater
---
105 NE 24th Street, Edgewater

If South Beach has a Planta, we have Plant Miami close to home. Located in the modern garden of The Sacred Space Miami, this certified Kosher eatery is a breath of fresh air.
With a plant-based, farm-to-chef menu powered by their own Paradise Farms, healthy eating doesn't get any fresher or more organic than this. From super foods to micro greens, edible flowers to medicinal herbs, this husband-wife duo has some of the most flavorsome, Instagram-mable, vegan dishes part of their menu. Even their spirits are all biodynamic and organic! A great place to kick-start or continue on with your wellness journey.


---
Best Indian Restaurant near Edgewater
---
Inside The Shops at Midtown Miami, 120 Buena Vista Boulevard, Midtown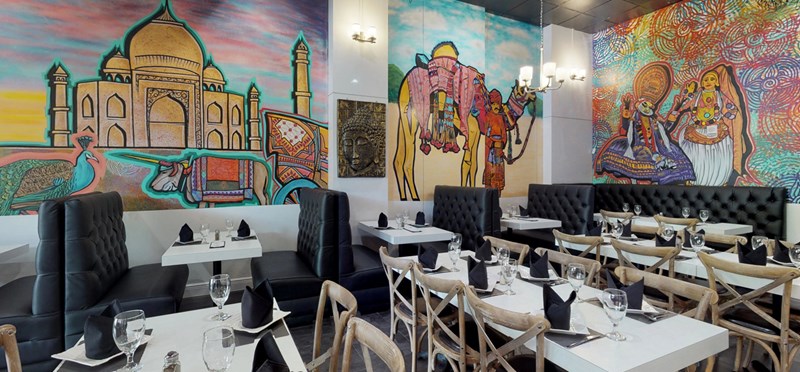 This vibrant yet chic spot serves the best Indian food in town – and has turned into a local chain. A safe bet to take your first-timers to regular fans of Indian fare, this upscale restaurant does a chicken tikka masala as good as its masala dosa – a rare feat, I must say. Some other stars on the menu include samosa chaat, paneer (cottage cheese) tikka masala, and cheese naan.


---
​
Modern Fusion Nearby Edgewater
---

KYU, Wynwood
251 NW 25th Street, Wynwood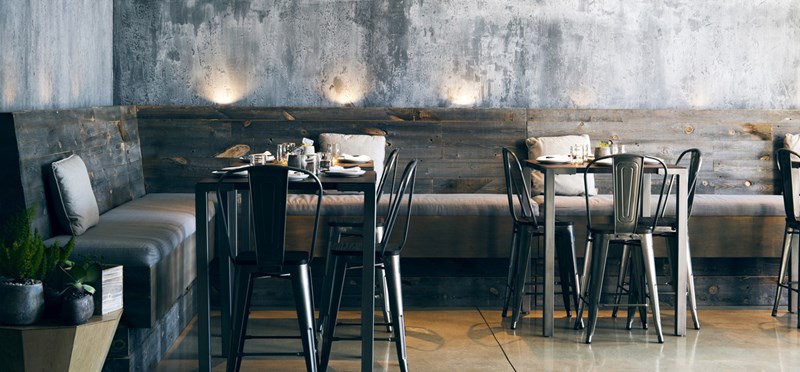 Matching Wynwood's raw and eclectic vibe, KYU is a must-visit for lovers of Asian-inspired fusion fare. With a wood-fired grill and commitment to green practices, this modern-chic restaurant with its industrial-style interiors serves a diverse menu of grilled meats and sashimi, paired with phenomenal cocktails. Some of their must-tries include the Korean fried chicken, roasted cauliflower, short rib, pork and shiitake gyoza, Thai fried rice, soft shell crab buns, and grilled octopus.


---
Best Wine & Music
---
3425 NE 2nd Avenue, Midtown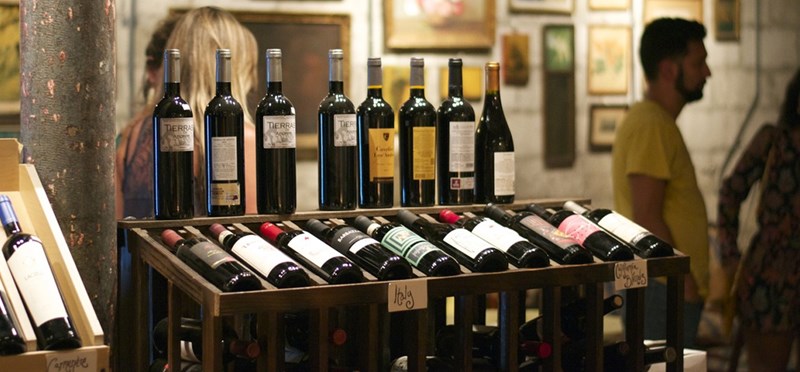 One of my favorite hang-out spots close to home, Lagniappe is where I'd take the friends for a group night out. Whether you're seated indoors or in their magical courtyard, the ambiance and live music really lives up to its reputation and sets the tone for a super chilled-out evening. With a grand variety of beers, wines, and cocktails, you'll be spoilt for choice. As far as the food goes, it's a simple menu each night, but still, their charcuterie board and grilled churrasco are better than most bar food.


---
Hidden Edgewater Gem and Pop-Up
---
2600 NE 2nd Avenue, Edgewater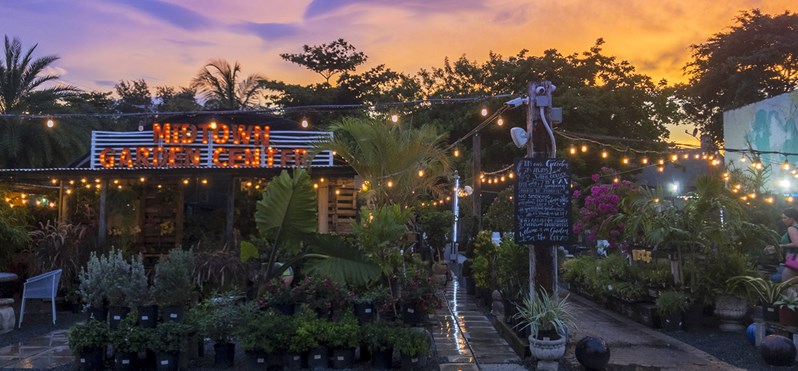 This is the spot where people come to pick up a plant or two and stay (and keep coming back) for the tacos from the food truck, and chef specials from the juice shop. An enchanting little space in the lap of nature, Tacomiendo serves authentic bites and their Devia Juice Bar completes the experience with delicious smoothies, bowls, and of course, fresh juice. Best part – you get to bring your own wine or beer!


---
Edgewater's Best Bakery and Sweets
---
488 NE 18th Street # Cu-1, Edgewater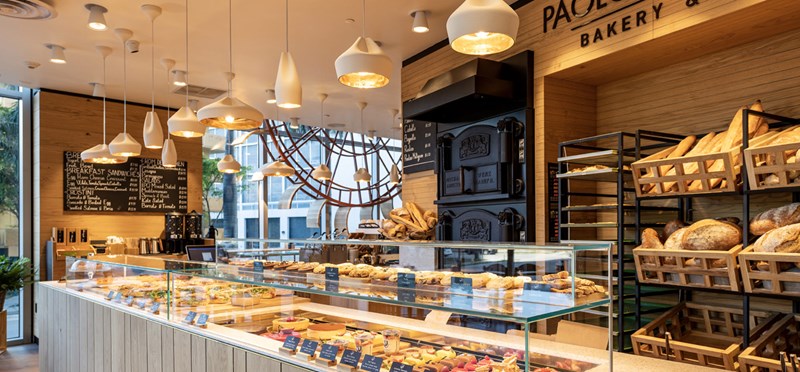 This gourmet, Italian bakery and café is the first American location by Paolo Fontanot (all others are in Italy). Just a few steps from the lovely Margaret Pace Park, behind the Aria on the Bay luxury condos, it's a great place to stop by for fresh-baked, warm artisanal bread and some great Italian coffee. Their dessert display is awe-inspiring and features some very unique treats. While at the bakery, I recommend giving their croissants, sandwiches, fresh juice and Italian beer a try!
2328 NE 2nd Avenue, Edgewater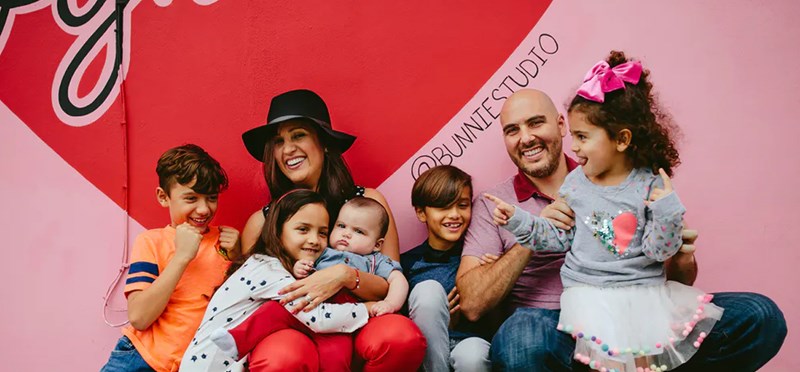 People with a sweet tooth, listen up! Allergies or no allergies, this place has the best cupcakes in town, hands down. It is the only vegan, gluten-free, nut-free bakery in Miami. It is also the first-ever cupcake and cake decorating studio in town with many awards to its credit, such as 'Best Vegan Bakery in Miami', 'Best Cupcake in Miami', and '#2 Best Bakery in Miami' from TripAdvisor for three years in a row.
As cute as its name, this adorable bakery is an obvious favorite among kids, including mine, (and also our inner child). Though everything on their menu is absolutely delectable, their mini chocolate cupcakes, mini vegan cupcakes, dulce no leche cupcakes, guava cupcakes, plus cookie and cream cupcakes are definitely worth a try.
Love the culinary landscape in this waterfront neighborhood? Here are a few other reasons I call Edgewater home and it truly is one of Miami's best-kept secrets, click to read.


---

Looking for a condo in Edgewater? Let us local experts help you out! Simply drop an email or give us a call to talk about your next Edgewater home.


Share your thoughts with us
Sign up now
Get news and updates delivered to your inbox