Wanna Ditch the Car? These Miami Neighborhoods let you Get Around without a Car
Apr 15, 2020 April 15, 2020
While Miami is still investing big time in its public transport systems to bring it on par with the world's best cities, there are plenty of awesome Magic City neighborhoods with quite the East Coast and European vibe that make living without a car pretty easy. From trams to trains, buses to trolleys, and superb restaurants and shopping, the list of options is long, meaning that you can reach far and wide without the need for a vehicle. So, let's cast the spotlight on Miami neighborhoods that are definitely walkable, having that perfect blend of centralized services and city transport options, so much so, that you can at least ditch the car!


South of Fifth (SOFI),
South Beach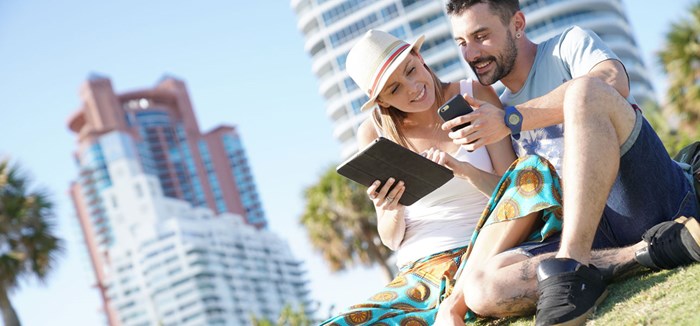 With amazing eateries and luxury residences at every corner, it's no wonder that this sunny neighborhood is the most coveted in South Beach. Tucked into the southernmost tip of Miami Beach, South of Fifth is one of the more connected neighborhoods in the city, both with direct access to the causeway to Downtown Miami, and locally with the Miami Beach trolley service, specifically the southern loop. The beach trolley runs from 6 am until midnight and from 8 am to midnight on Sundays and is completely free. Furthermore, South of Fifth has a regular Metrobus which connects it with major stations all over Miami, meaning you can get from your doorstep to Downtown or Brickell in under an hour.
South of Fifth also has an incredible vibe and is extremely safe, making walking around the opulent neighborhood not only feasible but enjoyable. It's less touristy than other parts of South Beach, and it's home to the picturesque and dynamic South Pointe Park. For what many New Yorkers and city dwellers would consider a short walk, you'll have exceptional cafes, five-star restaurants, grocery stores, and the beach at your feet. So whether you're walking the dog, grabbing a coffee or getting in a little exercise, SoFi can offer it all.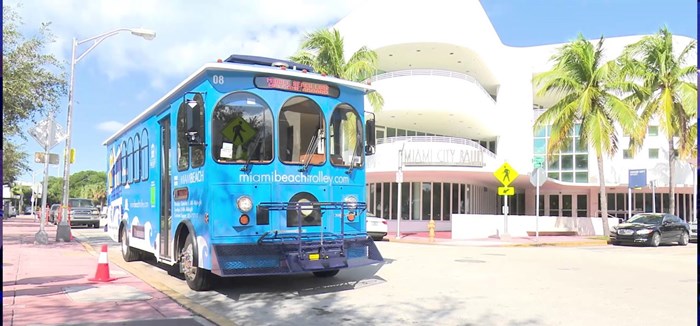 Sunset Harbour and nearby Belle Isle is a small neighborhood west of the South Beach city center, sitting on the Maurice Gibb Bayfront Park and Sunset Harbour Marina, just off of the Venetian Causeway, and is known for its boutique restaurants and European vibe. With restaurants such as local faves Pubbelly, Sardinia, and Lucali pizza, as well as a number of sushi restaurants only a short stroll away, not to mention juice bars, gyms, a Fresh Market and Trader Joe's grocery stores, it begs the question as to why anyone would want to leave? The mini-burb also features a number of tasteful nightlife options and notable boutique shopping options, plus the Lincoln Road Mall and movie theaters are only a 10-minute walk away.
While small, its location puts it right in the path of South Beach's main trolley stops, and provides a direct point of access to Downtown Miami and the Arts & Entertainment district (including the Adrienne Arsht Center and PAMM), via the Venetian Causeway, which for residents offers a yearly discounted toll plan. So, living in Sunset Harbour offers envious convenience.
If, however, you don't feel like using the beach trolley, getting around is pretty easy. This area also has dedicated bike lanes, including traveling the entire length of the Venetian Causeway, which makes for a beautiful waterfront commute, and will also connect you directly to the Omni Metromover station to Downtown and Brickell. If you're a biking commuter to Miami's Financial District in Brickell, expect about one of the most scenic 25-minute rides to work.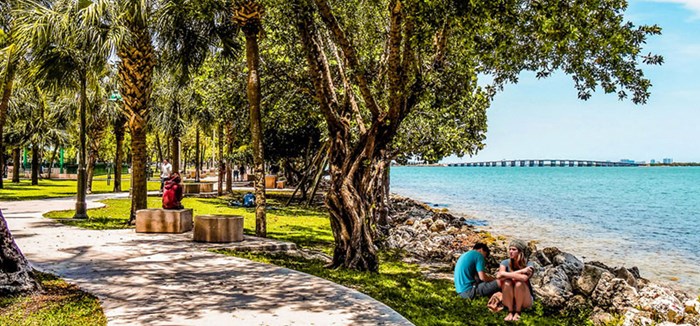 Edgewater is another great neighborhood to live in without a car that's becoming increasingly popular and is one of Miami's best kept secrets. The bayfront community on the city-side of the Venetian Causeway has an enviable location just about a 10 to 15-minute bike or Metromover ride to Downtown Miami, and in terms of good living, almost anything that one could need is within walking distance. There is a mixture of architecture in Edgewater, with buildings dating from the pre-20th century all the way through to modern, luxurious bayfront condominiums set around the gorgeous Margaret Pace Park.
If you need to go further afield, you have the Metromover stop at the Adrienne Arsht Center that connects to the Metrorail, as well as cycle lanes and ridesharing apps such as Uber and Lyft. Also, the free Miami Trolley is well within your reach, making the majority of the city, as well as Miami Beach, easy to access. Edgewater is a favorite for people looking for waterfront views and to be able to get around the rest of the city without having to face the downtown traffic.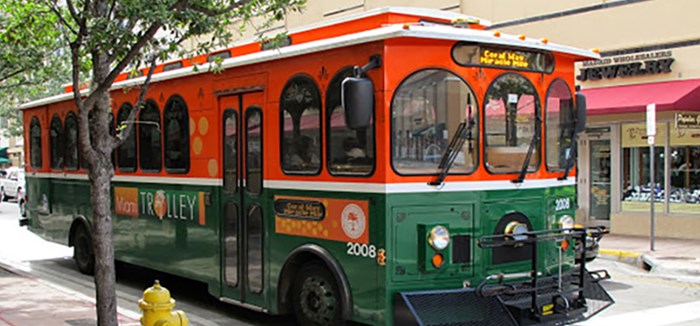 Downtown Miami has undergone significant revitalization in recent years, with the completion of several new condo buildings and luxury apartments, followed by many top-notch restaurants, modern cafes, roof-top bars and kitschy pubs, and theater and nightlife offerings. The cherry on top is the bayfront and Miami's best museums and performing arts centers are an easy 10-blocks away.
Downtown Miami is truly Miami's "city center," so it's no surprise that there's also a large supply of public transport. It makes getting around without a car almost a no-brainer, and Downtown received almost perfect scores for walkability. First off, there is the previously mentioned Miami trolley. The Miami Trolley runs ten different routes covering the majority of the city. It's also completely free and runs seven days a week, making it economical and efficient. There's also the option of the Metrorail; a 25-mile long track with 23 accessible stations, the Metrorail also connects to the airport making it perfect for regular travelers.
Downtown Miami also has the added bonus of the Metromover, much like a tram, the Metromover is an automated shuttle that covers the majority of Downtown Miami and connects with Metrorail stations, including Brickell. One of the major benefits of the Metromover is that it is open until 2 am Friday and Saturday, great for night owls and party-goers alike. And with major improvements under way, soon this neighborhood will be able to boast of Flagler Street beautification and the new Virgin Brightline central railway station, providing train access north to Aventura, Hollywood, Fort Lauderdale, Boca raton and more.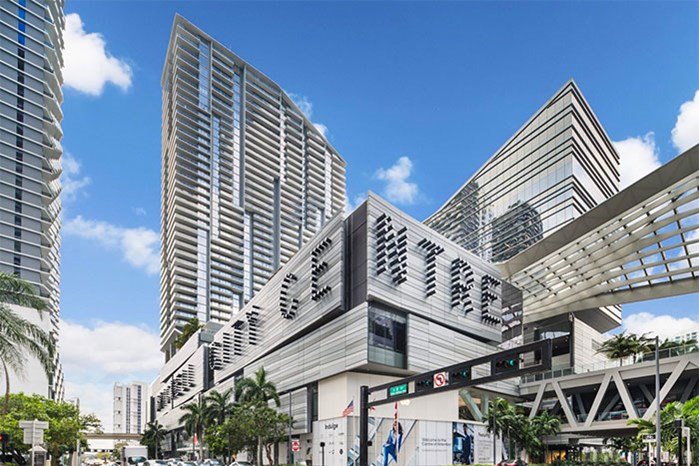 Nestled in the epicenter of Miami, the Brickell neighborhood is inundated with condominiums, restaurants and shopping experiences as a result of a boom that shows no sign of slowing. Brickell radiates energy that would make New Yorkers feel at home, with busy sidewalks and late-night lights, it has also become a desirable location for people on business with an array of executive hotels, international headquarters and world-class eateries, good enough to satisfy even the fussiest of foodies. Now, with the recent opening of Brickell City Centre, a European-focused, outdoor luxury shopping experience, it's entirely possible to live without a car in this bayfront neighborhood.
As such, Brickell benefits from all of the transportation options that Miami has to offer, including the Miami Trolley, as well as ride-sharing apps, and fun and easy scooters you can find just about anywhere. And it's proximity to all of the other neighborhoods in Miami, as well as Key Biscayne, the airport and the beaches, make this one of the most complete and consistent neighborhoods in the Magic City.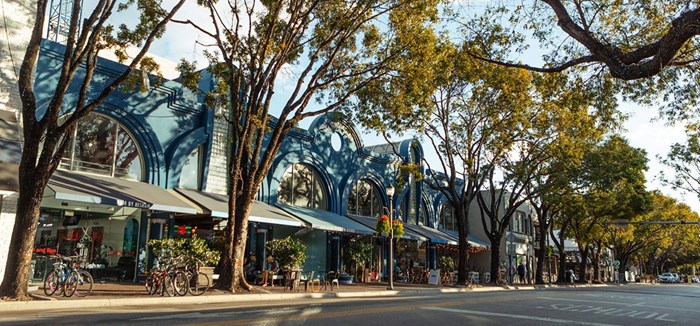 If a more relaxed and tropical vibe is your thing, Coconut Grove may be just the neighborhood. One of Miami's oldest neighborhoods sitting right on the shoreline of Biscayne Bay, Coconut Grove is a relaxed, family neighborhood with ample green spaces, including several historic parks, verdant landscaping (you'll have wild peacocks as neighbors), and a boho chic feel. The upscale suburb features sidewalks bordering onto edgy cafes and boutique shops, not to mention the countless sailing clubs and marinas that offshoot it. Coconut Grove is also the oldest continuously inhabited neighborhood in Miami, meaning it's rich with heritage and culture.
So how do you get around Coconut Grove without a car? Piece of cake (or key lime pie)! The neighborhood has the Miami Trolley as well as a Metrorail station at 27th Avenue. Plus, this enclave is super bike-friendly -- there's Citibike which allows you to ride bikes either paying per ride or with a membership. And those fun dockless scooters also are in the Grove. These options along with the bus service to neighboring Brickell means that Coconut Grove is exceptionally well connected.
Miami isn't the called the Magic City for no reason! With almost every neighborhood on or near the water, a diverse collection of the finest dining and shopping, and urban planning that really let you get around with a car, the whole of Miami is well connected. And these neighborhoods in particular are some of the best places to live, not only for transport, but for quality of life, in general!


---

Interested in learning more about these Miami neighborhoods? Want some ideas on condos in the Miami area? Give us a call or email us, and we'll give you expert advice.


Share your thoughts with us
Sign up now
Get news and updates delivered to your inbox