Changes to Canvas Project Approved by Miami Board
Jul 22, 2014 July 22, 2014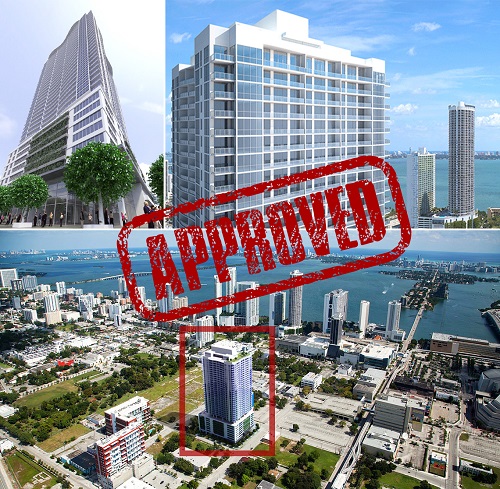 NR Investments has received approval from the City of Miami board to construct a 37-floor residential tower in the Omni area.
The Miami Planning and Zoning Board agreed to approve the design changes for NR's 403-foot condo tower. Canvas is the project, located at 1630 Northeast First Avenue, which will contain over 500 residences ranging from 620 to 1,120 square-feet.
Canvas will also hold almost 10,000 square feet of retail space and up to 600 parking spaces.
Nir Shoshani, a principal of NR Investments, says that the residences will range between $370,000 and $470,000.
Ties to NR Investments received a $3.65 million mortgage in December 2013 from City National Bank of Florida for the project.
However, in order for NR Investments to obtain the funding, they must pay a minimum of $100 million building Canvas, plus an additional $2 million improving the street and sidewalk nearby, while also hiring 30% of construction workers from Miami.
Additionally, the developer must start building Canvas by June 2015 and have a significant amount finished by January 2017.
Source: therealdeal.com
Photo credit: Canvas - therealdeal.com, exmiami.org
Share your thoughts with us
Sign up now
Get news and updates delivered to your inbox