Historic Flagler Street Starts $13 Million Renovation to Modernize and Transform the Area
Feb 01, 2016 February 01, 2016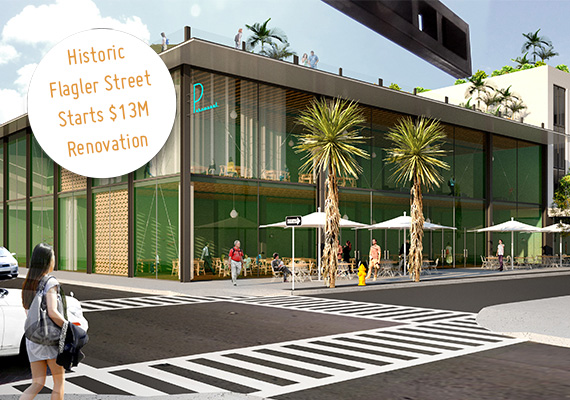 Finally, after years of planning, the groundbreaking for the $13 million renovation and transformation for the historic Flagler Street in Miami have begun.
The renovation project of Flagler is set to modernize downtown Miami, making it more pedestrian friendly. It will include new bicycle racks, enhanced crosswalks, new street lights, upgraded sidewalks, and beautiful oak trees. Moveable railroad gates will also be added in order to stop traffic during events, and steel train rail detailing will be added along the sidewalks.
Curtis + Rogers Design Studio, based out of Miami, along with the city of Miami and the Downtown Development Authority task force, have devised the plan. The city of Miami, Miami-Dade County, the Miami Downtown Development Authority, and several property owners are funding the renovation.
The focus of the renovation will be on the half-mile stretch between the Miami-Dade County Courthouse and Biscayne Boulevard. That includes the Olympia Theater, the Alfred DuPont building, and La Epoca, a boutique department store.
The renovation and improvements should be completed by 2017, according to the developers.
Source: therealdeal.com
Photo credit: therealdeal.com
Share your thoughts with us
Sign up now
Get news and updates delivered to your inbox