What Is the Hottest Neighborhood in South Florida?
Feb 09, 2015 February 09, 2015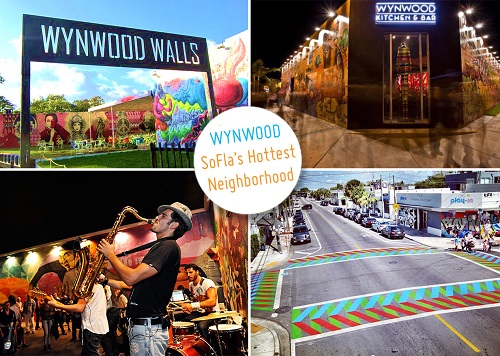 According to the recent Redfin ranking, the hottest neighborhood in South Florida in 2015 is none other than Wynwood.
After the number one spot, Coral Terrace, South Golden Glades, Buena Vista, and Golden Pines were next. The hottest neighborhoods were ranked by affordability and convenience. The median sales price for homes in the Wynwood Art District was $373,000, and homes were on the market for an average of 94 days.
"Considered by many the 'Brooklyn of the South,' Wynwood is a popular destination among professionals who seek to live in a hip and vibrant neighborhood," Aaron Drucker, an agent for Redfin said, "Wynwood is also one of the few remaining neighborhoods where you can enjoy a beer for under six bucks, depending on the venue."
In order to filter through their criteria and develop a list, Redfin used data based on page views, user favorites, and insight from the company's local agents. Redfin thereby released the 10 hottest neighborhoods of 2015, as well as the five hottest neighborhoods in each of the 27 metro areas in America.
"Many homebuyers have recoiled from the dramatic increase in house prices in urban centers posted over the past three years," Nela Richardson, chief economist of Redfin said, "They are now searching for more affordable places farther out. Expect the neighborhoods on this list to see high demand in 2015 as rock-bottom mortgage rates and a more lenient mortgage lending environment help make homeownership in expensive cities less costly."
Source: therealdeal.com
Photo credit: Wynwood - tripadvisor.com lineairedesigns.com tripadvisor.com wynwoodmiami.com
Share your thoughts with us
Sign up now
Get news and updates delivered to your inbox