Get Your Miami Condo Sold – No Matter What the Market Odds!
Dec 17, 2017 December 17, 2017
Getting your home sold in any real estate market can be stressful. A bit more so, when it is a condo. Why? For starters, your condo is part of a building that may have many similar units (similar layouts and finishes). This means buyers already have multiple choices with the exact same location, amenities, facilities, layouts and perhaps even finishes and views. If inventory happens to be high when you are ready to sell, it can be easy to get lost in the crowd.
However, this doesn't mean you should shy away from selling your condo in a tough market. You just have to be more thoughtful in your strategy and approach. This is why I have put together a comprehensive list of simple to-dos that can help get your condo sold fast and closer to your desired price in any market.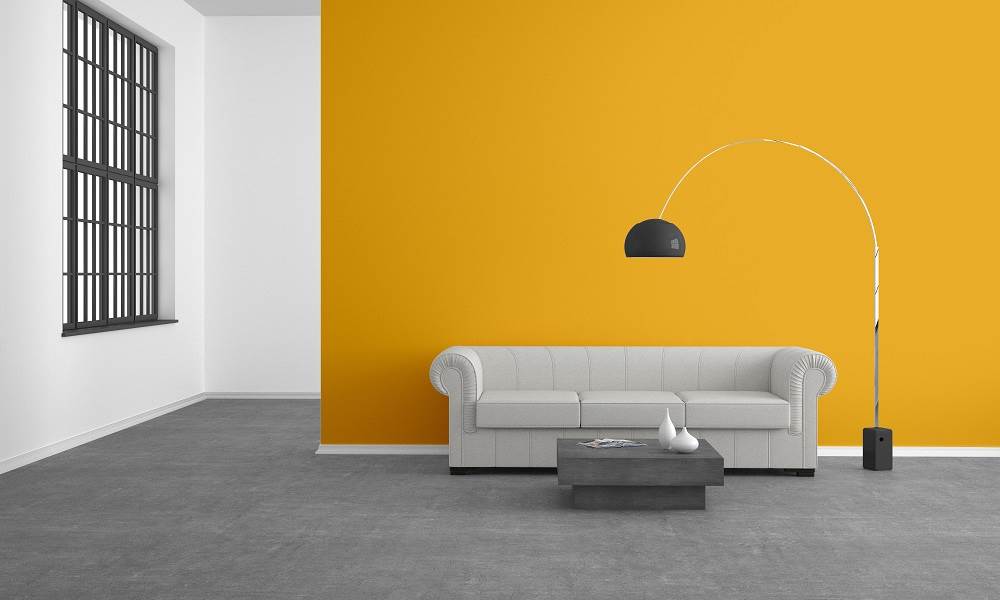 Looks Matter!
I know it's cliché to say that 'first impressions are the last'. But, when it comes to selling your condo, nothing could hold more true. The moment a potential buyer walks into your home, they're going to judge everything. And, you can bet every cobweb, carpet stain, cat-clawed curtain, cramped room, cluttered counter and chipped paint job is going to stick out.
A lot of people lack the time (or vision) to look beyond superficial flaws. Many people don't even know they noticed something like dirty baseboards, but subconsciously it may mean the difference between them just "liking" your place versus really loving it. 
Consider showings to be beauty pageants - there can only be one winner that combines beauty with brains. This means you have to step up your game and make it easier for buyers to imagine that this is the place they could call "home".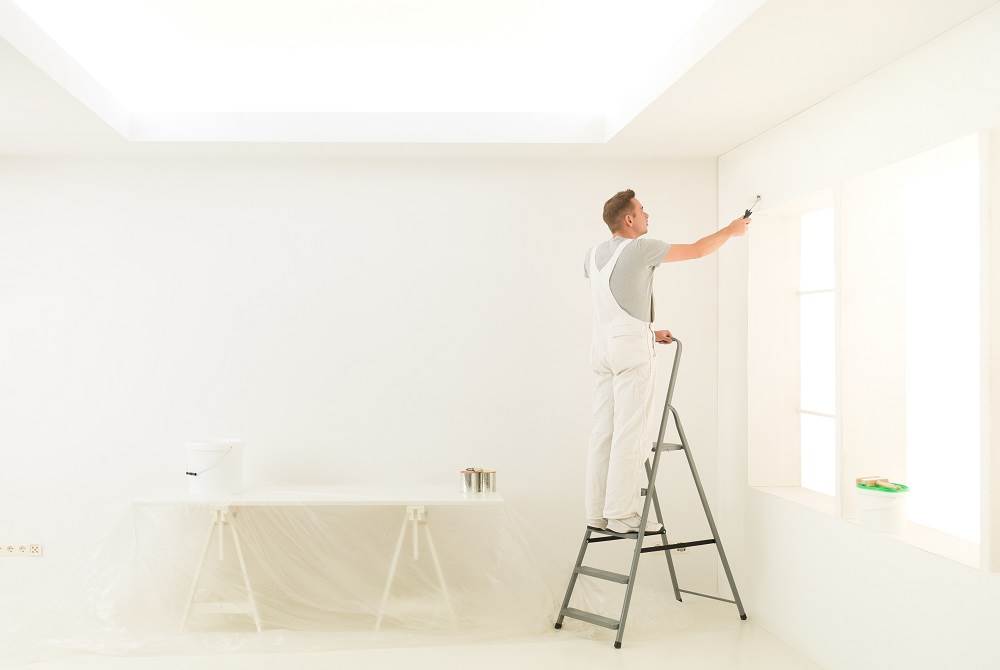 I can't even begin to tell you how the simple act of cleaning up can make your condo outshine the one next door. And, I'm not just talking about dusting the coffee table. Put some elbow grease into it and get rid of the cobwebs, clean or replace the grout, polish the faucets, scrub appliances, clean the baseboards, check dusty corners… you get the picture. In case cleaning is not your thing (it certainly isn't mine!), consider hiring a professional cleaning service as a worthwhile investment.

While you're at it, take the time to start de-cluttering and re-organizing your condo. You may know how you've fit two houses worth of things in your abode, but your buyers won't. Remove maximum personal items from sight. Clear off counters, especially in the kitchen and bathrooms. Clean up closets and storage rooms. Get all the magnets off your fridge. Rearrange furniture so nobody knocks into it while touring. Take out bulky or unnecessary furniture. Rent a storage unit if you have to.
 
Remember, de-cluttering won't just make your condo look more spacious, brighter and bigger, but it will also give buyers the space to imagine their own furniture and belongings.

No one imagines their future home to reek of shoes, pets or even fried fish. Strong odors – good or bad – can be a major turn off. So, not only should you check for smells that you might have grown used to (like your pooch's familiar scent on the carpet), but if you opt for a room freshener or essential oil, go with something hypoallergenic and not too strong. The time-tested baked gingerbread or store-bought cinnamon rolls on the day of a showing does actually work wonders, but few have time for that...

Don't feel like spending on expensive renovations? Well, you don't have to! There are plenty of home décor tricks that let you fake a full-scale renovation by simply doing up surfaces. For instance, replace or repair cabinet fronts for a brand-new kitchen, get a new showerhead or sink fixtures for an immaculate bathroom, get new light fixtures for a more modern and brighter living room, throw on fresh slipcovers for a quick update to your wine-stained sofa. That said, there are plenty of times when a true renovation can pay off in big ways, like replacing the floor, or even redoing a kitchen or bathroom. A professional (like us) can work through the likely impact on your bottom line.

A lot of buyers make a dash for the door if they think a paint job is overdue. If your kids' room is full of cave paintings in crayon, your bedroom has a neon wall, or your dining room is a dramatic red, it's time you got some lovely neutrals to wash it down. Whites and tans make the perfect backdrop for buyers to project their own vision of a home.
 
Also, baseboards are silent killers. If not re-painted and/or thoroughly cleaned, they can make or break the appeal of your entire condo.

Step 6 – Get a Second Opinion and Get Staged.
Finally, step 1 through 5 can't really take effect if you don't get a second opinion. There's a lot you can overlook, simply because you've gotten used to it or aren't familiar with what buyers are looking for these days. From odors you've become accustomed to, items you think are clean enough, to your favorite 20-year-old furniture. A fresh pair of eyes in the form of a real estate professional or interior designer can spot the difference and get you to correct the things that can make a huge impact on a buyer's perception.
 
If you're short on time or help or are artistically challenged, get a professional to stage your condo. These specialists know exactly how to make your condo look awesome, stand out from the crowd, and make a picture-perfect first impression. They can optionally bring in their own furniture! Remember, you'll need every edge you can get to rise above the competition and fetch a great sale price.

Fix What's Broken!
This is not the time to be penny-wise and pound-foolish. Investing a couple of hundred dollars in repairs can turn into big bucks if your prospect is inspired to pay the asking price. For most buyers, even minor issues are a big turn off. Small signs of neglect spell bigger problems for buyers, nudging them to nitpick or make a run for it. So, make sure doors don't squeak, handles and cabinet pulls are on point, faucets don't leak and door hinges are secure. If everything looks and works great, they will assume they are getting a headache-free property.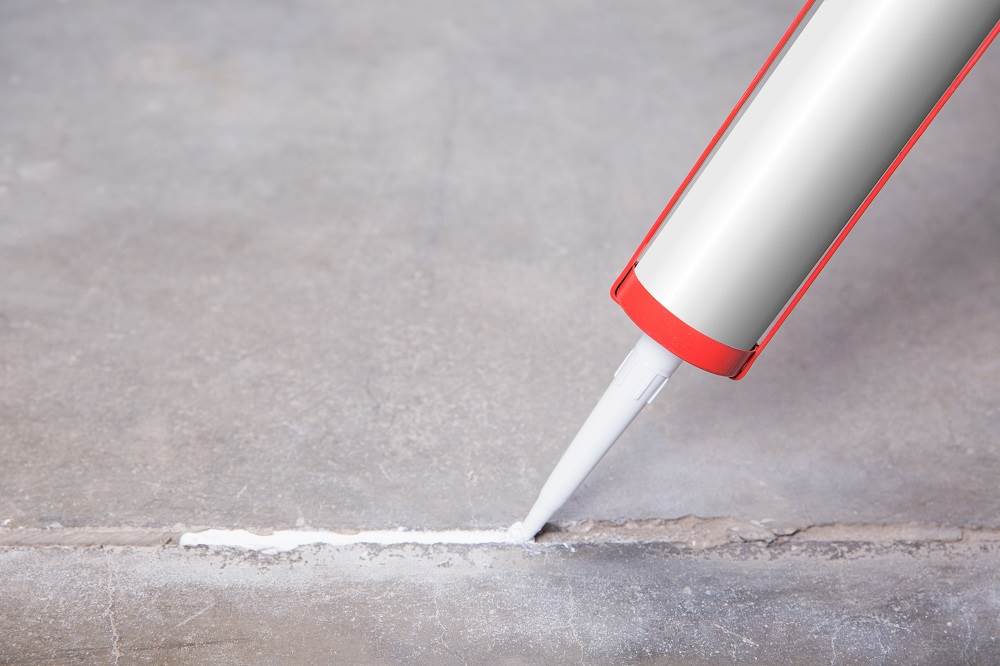 Do Your Condo Association Research
Most Miami condo buildings have a condo homeowners' association with certain rules in place and financial standards. Here are a few items you should look into:
Rentals. Some associations don't allow rentals for the first couple of years; others don't allow rentals at all; and some are ultra-flexible allowing weekly or monthly rentals. Each of those factors could bring a different pool of buyers, so it is important to know what you have to work with.
Reserves budget and owner-occupancy. The amount the condo holds in their "reserve" account as a percentage of the total budget impacts how willing lenders will be to extend their best terms or even lend at all. So does owner-occupancy vs rentals. Knowing those key items and checking in with a few lenders will give you a lot of clarity about the lending options your buyers may have.  For instance, having an FHA-approved building or one that fits Fannie Mae guidelines, allows people to get lower down payment loans, thereby expanding your buyer pool. Also, knowing whether your building is in the middle of any litigation will help you gear up and assess who might get ruled out from your potential buyers' list.
Pet-friendly policies. Most pet-owners consider a building's pet policies a deal-maker-or-breaker. And so would someone who is severely allergic.  Know your building's pet policies, and use it to your advantage to attract the right buyer.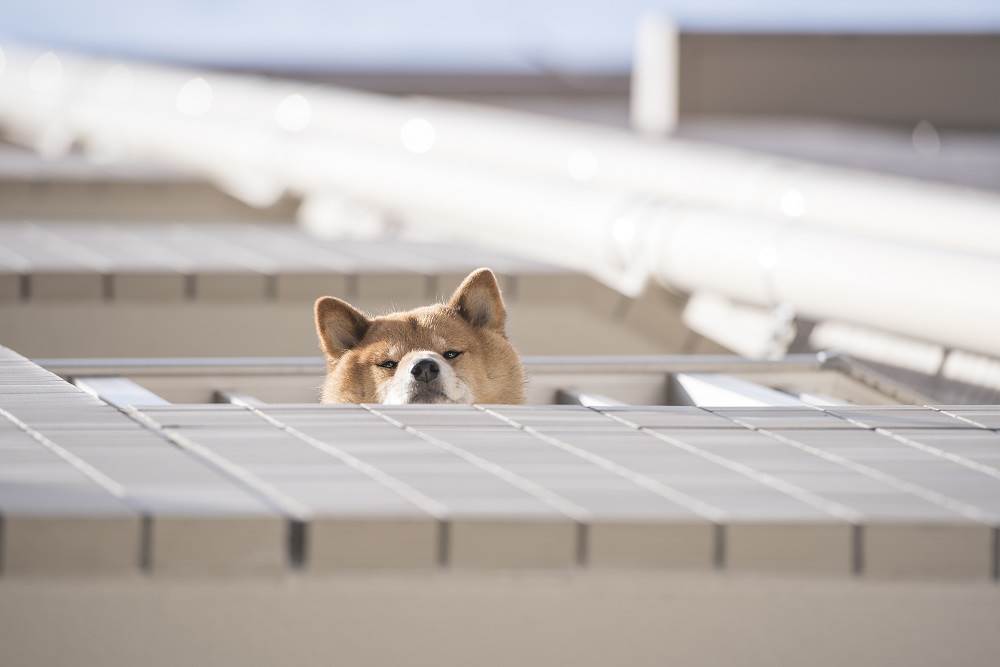 How to Keep Your Price Competitive, Yet Realistic?
Figuring out your home's value can be tricky. Higher prices repel buyers, while going too low will cut into your pockets. But, since your condo has similar or even identical units in the building or vicinity, you can fairly easily research the going market price ranges. By looking into the latest sales and asking prices of comparable condos close by, you can get your estimates in place. However, don't forget to factor in differences such as corner units, bigger balconies, unobtrusive views, water-facing units, upgraded finishes and flooring, and furnished units selling for more.

Choosing an Asking Price and Bottom-line Price
The initial asking price is the price at which you would advertise your condo, while the bottom-line price is the lowest you can comfortably accept while negotiating. Being clear on your bottom-line price can help you decide on the asking price to leave room for negotiations. Remember that you also have closing costs, like realtor fees, doc stamp (property sales) taxes and legal fees that you have to consider to come up with what you will truly end up with in your pocket after all is said and done.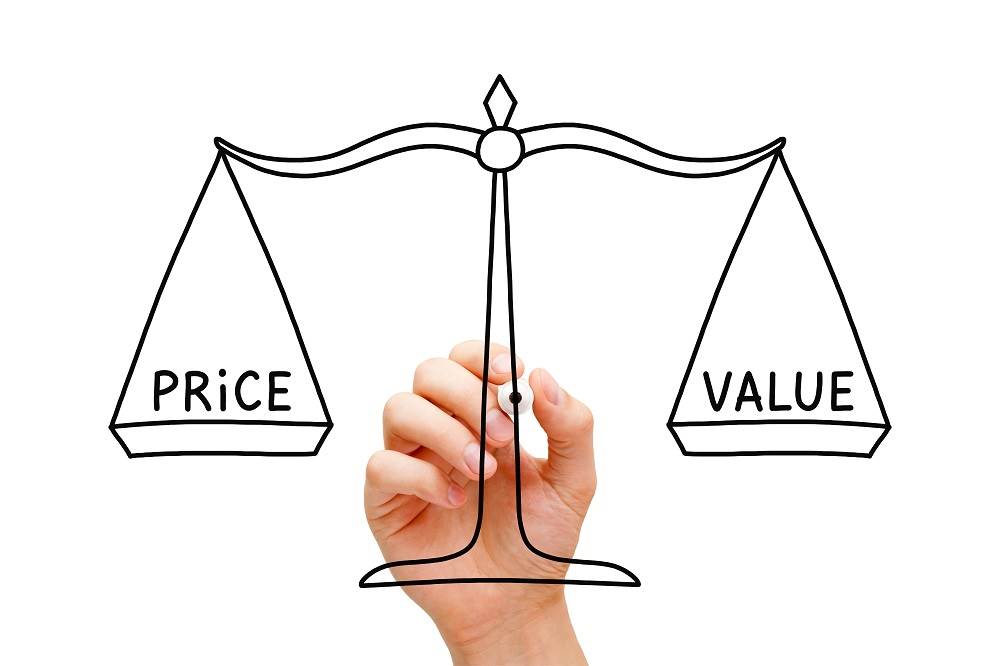 Marketing Matters
Once your condo is in tip-top shape, it's time to start getting the word around and marketing your condo.
Know Your Likely Buyer and What Sets You Apart
It is important to market the property to who you imagine would actually buy it. "Speak" to that buyer or buyers in your marketing. For example, is your floor plan very family-friendly? If so, don't forget mention the great schools in the area which families would be considering. Are you selling a 1-bedroom in the financial district? Then, expect your buyer to likely be a single first-time home buyer, and speak to what that profile of buyer might be interested in. For example, the condo may be walking distance to the best local restaurants and night clubs.
Think about what are the most likely to attract your prospective buyer to take the next steps and come visit your property,  and focus on those items.
Leaving behind furniture or appliances? Have a balcony? Are you on an upper level with less noise? Got direct water views? Recently remodeled? Does your building have a spa? Is there a concierge and security? Got a garden with walking trails? Have private beach access? Got restaurants, salons, grocers, clubs, hotels and such on-premise or nearby? Metromover within walking distance?
Mention the things you think would be most relevant to your likely buyer without overdoing it.
Photos (and Videos) Are Key
A picture is worth a thousand words, and pictures for your property could be worth thousands more dollars in your pocket. One of the best investments you can make for the sale of your property is a killer photographer and/or videographer. A great professional will bring out the best in your property and will get buyers wanting to come see your property in-person, which is the first step in getting your home sold.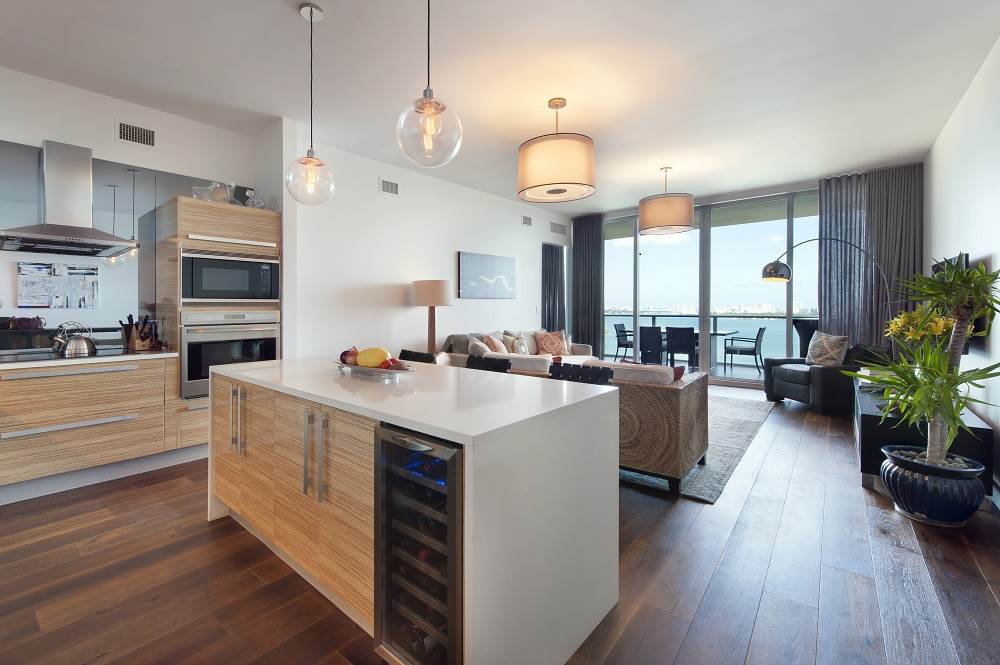 Advertise In The Right Places
Let's face it - trying to sell your condo on craigslist won't get you anywhere. You need to advertise in the right places to be able to find a decent buyer. You could ask your condo association to list your unit online, since some already have dedicated websites for their buildings. Of course, getting a Miami-based real estate agent to take over the marketing and advertising of your condo would make sense, since he/she will have access to multiple platforms that may not be as easily accessible to you. A well-connected, knowledgeable agent will have a comprehensive marketing strategy and plan based on the current market, the likely buyer profile of your property and other factors. That said, if you want to go it alone, here is a comprehensive list of what you would want to do to ensure you are giving yourself the best chance for a solid sale.
Email marketing. Get your property into the email inboxes of the most active brokers in the area, in case they have a buyer that might be a good fit for your property.
Broker's opens. Invite the top brokers in your area to visit your property to keep in mind for their current and future clients.
Web Syndication. Get your property listed and syndicated on hundreds of real estate related websites all over the U.S. and internationally, including the major portals like Zillow and Realtor.com.
Postcard Mailers. Prepare a postcard advertisement of your property and mail it to your neighbors and other likely buyers
Open Houses. While open houses are not allowed in many condos, you could consider inviting the residents to come preview your home or check with the association in case they allow public open houses.
Magazine and Newspaper Ads. While print advertising is much more costly than online, it is certainly another way to get exposure for your home.
Single property websites. Build a single property website to market your property and to give your prospective buyers an easy-to-access information resource
Flyers. Create a property flyer as a takeaway when prospects visit.
Multiple Listing Service (MLS). Get your property into the MLS to get exposure to agents looking for their clients' next condo purchase.
Social Media. Facebook and other social media are a great way to get exposure on your property, especially if you have a big following. They also offer highly targeted advertising not found in any other medium.
YouTube. If you have taken video, there is no better distribution channel than YouTube.
How does an Open House work when selling a condo?
A lot of people think hosting an open house for a condo would be the same as a single-family home. However, it's quite the opposite. Open houses are a challenge when it comes to condos because of the logistics involved (valet, concierge, security, random people roaming the hallways, and so on). This is why most condo buildings forbid them.
However, you can opt for a Brokers' Open or Invitation-only Open House. This way, you can keep check on who makes it to the event and still gain exposure. You can invite real estate agents in your neighborhood, known neighbors, past clients and sphere of influence to get the word out without much fuss.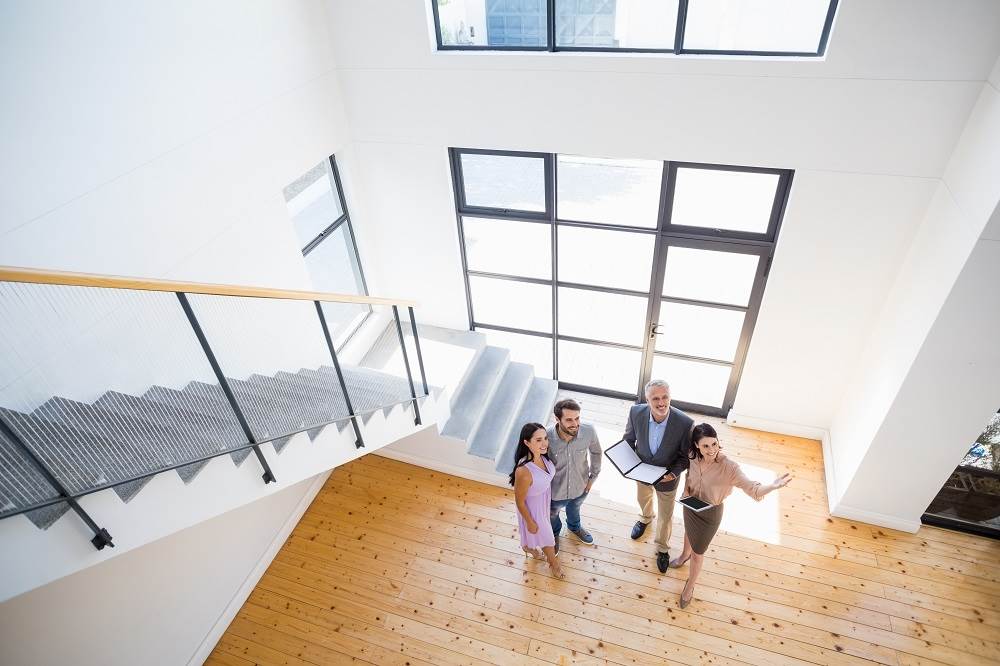 Should I Hire a Real Estate Agent to Help Sell My Condo?
Unless you have the time and energy to devote yourself full-time to getting your condo sold, it's highly recommended to hire a professional. From advertising to showings and negotiations, every aspect of the sale takes a considerable amount of time and patience. You can easily save yourself the headache with a professional by your side. However, hiring just about any real estate agent won't do. Since selling a condo is nothing like selling a single-family home, you will need a specialist with expertise in selling condos.
Ideally, you would be best off with a local Miami agent that is specialized in your building or neighborhood, as he/she will already know the ins and outs of the market. Your Miami-based real estate agent will have access to buyers, top brokers, deals and details that will be tricky to spot if you decide to operate individually. He/she will also be able to guide you better on getting your condo staged, whether to host an open house or not, when and where to advertise, setting realistic price expectations, and even negotiating the best deal.
In case you want to sell you Miami condo, my team and I are always on standby to help you out. Simply call us at 786-930-4220 or reach out to us via the contact form on this page, and we will have your condo related questions/concerns addressed in no time.
Let me know if you found any of these tips helpful in the comments below

Share your thoughts with us
Sign up now
Get news and updates delivered to your inbox