How to Find a Good Miami Handyman or Contractor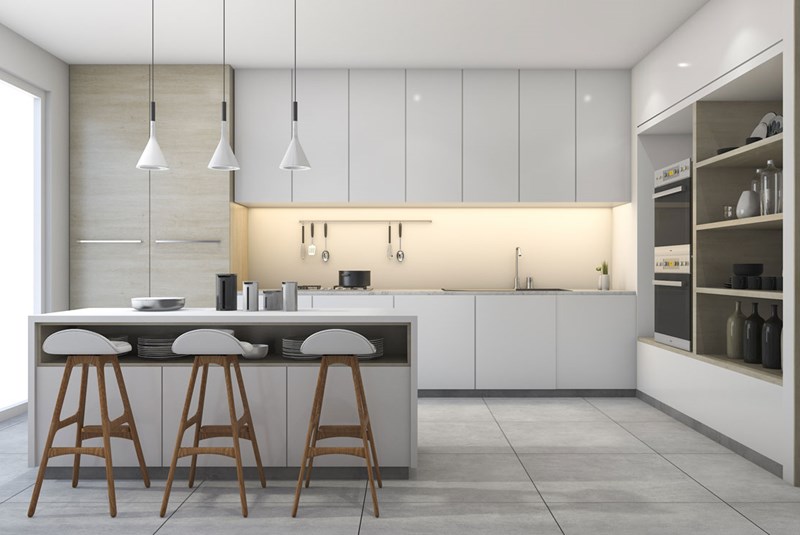 Aug 07, 2020 August 07, 2020
Leaky faucet keeping you up at night? Porch lights been flickering a long time? Ready to renovate the kitchen? Keeping up with minor home repairs, cleaning and renovations seem like trivial tasks, yet they are important things on a homeowner's to-do list. And at times, finding the right person to get the job done is often more time-consuming than the task itself.
Now, we all know the pain of getting stuck with the wrong service provider or handyman and losing more than just sleep in the process. So, to help you avoid making such costly mistakes when looking for a handyman, electrician, painter, plumber or cleaning service in Miami, we've put together a little checklist to help you get in touch with the right person for the job. Here's diving in:

Be Clear on The Scope of Work
Before you begin your hunt for a good handyman or home service vendor in Miami, jot down everything that needs to be done or fixed. Is it just repairs or will it be a couple of things part of a home improvement project? Is it an electrical fault or plumbing issue? Does your job list require the expertise of a single tradesperson or someone with a wider skill range?
Writing down the scope of work will not only make it easier for you to zero-in on which vendor to call, but also make sure you don't end up forgetting to get things done last-minute.


---
Pro Tip:

If you're living in a condo in Miami and it's a small job, the best place to start looking is your own building. Some buildings will allow the superintendent to work in your unit or even have the maintenance personnel come in. At the least, they will have a list of approved contractors to help you narrow down your list of reputable vendors.
---

Handyman Vs. Contractor – Who do you need?
This is one of the second most important questions that will need answering, "Do I need a contractor or will a handyman suffice?"
If your list of jobs is rather simple and does not require the skills of a specialist, like painting a single wall, setting up a gas grill, or tightening the loose hinges on a door, you're better off calling a handyman. They not only get several things done in a single visit, but also typically charge by the hour – this can turn out to be more cost-effective than calling three different specialists or contractors.
However, if you feel your job is a bit more complicated, may need building approval or a permit, and requires the attention of a single or multiple specialist such as fixing faulty wiring, relocating plumbing, or taking on a home improvement project like changing the cabinetry or installing upgrades in the kitchen, it's best to get yourself a contractor.
Another point to note when deciding whether to hire a handyman or contractor is materials selection and equipment. While a handyman will carry many tools and necessities, you will often be responsible for getting any special materials, fixtures and supplies together, or having the handyman pick up what you have selected. On the other hand, a contractor often may have a selection of options on the materials you would have them use, as well as bring their own specialized equipment.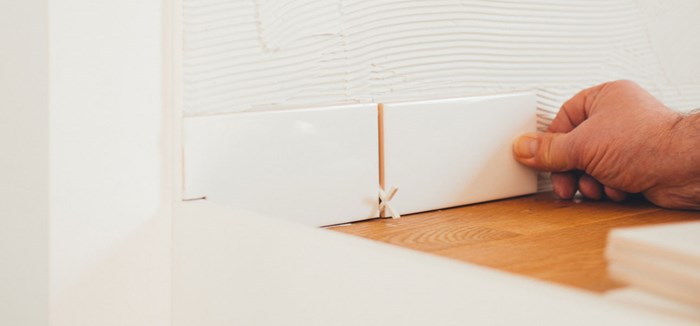 You Need A Handyman When…
Just to take the guesswork out of which home service vendor to call, here's a small list of things that are known to be easily tackled by handymen:
Minor plumbing work like repairing leaky faucets or installing new fixtures

Installing light fixtures, window treatments, mirrors or hanging well-aligned art and photo frames

Paint jobs limited to touch-ups or a small area such as the kitchen or garage

Fresh application of caulking to doors, windows, or siding

Replacing broken boards, wooden decks, or securing doors and windows

Cleaning and maintaining gutters or installing fresh gutter guards

Maintaining the outdoors by securing loose pieces of siding, replacing missing shingle, or fixing minor damage

Replacing balcony door locks


---
Pro Tip:

Projects more complex than those listed above will need the attention of a contractor. If you live in a condo building, your building will require contractors to provide specific insurance to work in the building. So ask your condo manager for references of vendors and subcontractors like electricians, painters, or professional cleaners that have recently worked in the building. 
---

You Need a Contractor, Electrician or Plumber When…
On the other hand, here is a non-exhaustive list of the types of projects that usually require a contractor, plumber or electrician, and quite often will require condo board approval if you live in a condo building and possibly local government permitting:
Repairing any leaks that require new pipes, couplings, etc. 

Replacing major plumbing fixtures, such as a tub, shower faucets, etc.

Rewiring or replacing faulty wires

Installing new electrical outlets or electrical systems

Roofing issues

Installing irrigation systems

Installing a new water heater

Installing a new A/C

Fixing broken windows or broken doors to the exterior

Large interior or exterior painting jobs
And some of the most common condo renovation projects that you'll want to hire a contractor for include:
Renovating your kitchen. Why? Because you have multiple things going on that need to be coordinated, including cabinets, appliances, which means plumbing and electrical, countertops, etc.
Updating your bathrooms. Why? Similar to above, renovating your bathrooms or updating parts of it includes plumbing fixtures, flooring and walls
Replacing flooring. Why? If you live in a condo, replacing the flooring usually will require approval and the installation of soundproofing. If you live in a house, taking out carpet and putting in new hardwood floors or modern tiles is heavy work that is not a one-man job
Replacing windows and doors. Why? This often requires permitting and inspections after installation, particularly if you're upgrading to impact glass windows and doors if in Florida) 
Repairing balconies or balcony railings. Why? If you live in a condominium, chances are this will be covered by the condo board and require permitting
Drywall or framing issues, removing walls or opening a kitchen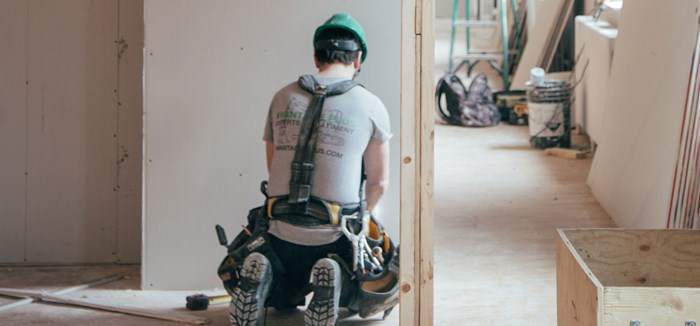 What's the Best Way to find a Miami Handyman or Contractor?
Finding a Miami handyman, contractor or specialized tradesperson can be daunting. Where do you start? There are so many options for Miami electricians, plumbers, how do you know who is good and will do the job well? The good news is there are some smart ways to find a quality contractor in South Florida, believe it or not.  

Ask for Referrals. And then Ask Lots of Questions
The first advice we can offer when looking for a Miami or South Florida handyman or contractor, is asking people you know. Chances are someone has renovated a kitchen, or recently bought a home, and has some suggestions. Asking a friend, colleague or neighbor for a referral is one of the easier ways of getting the right home service vendor in Miami (especially good cleaning staff). More importantly, ask your friends or work colleagues what their experience with the contractor or handyman was like. What was the job? Did the contractor complete the project satisfactorily? 


---
Pro Tip:

Don't just hire someone because they were referred by their cousin. Always do a quick interview and more importantly, ask what their experience working with the contractor was like. How did things go? Was the contractor on-schedule? Were the workers polite and on time? Did the contractor meet the budget? 
---

Searching Online
In case you also want to search online for a good Miami electrician, plumber, or cleaning service, or check your referred contractor's reviews online, we suggest using vendors that have been in business for some years and have high ratings.
These are some of the best home services sites and apps featuring reviews and recommendations that make it easier to find a reliable home service vendor:
If you are unsure about Miami-area vendors, reach out to CondoBlackBook.com and we will be happy to provide suggestions.

Expand Your Search to Spanish-speaking Vendors
If you're in Miami and you speak Spanish (fluently or even just enough to be understood), you're in luck! You automatically have a much wider variety of vendors to choose from, simply because more than 60% of the population in Miami-Dade are of Spanish-speaking descent. The more people you have to choose from, the more likely you'll find the best Miami handyman or contractor for your budget and project.

Don't Haggle or Try to Negotiate Too Much
As tempting as it may be, but if you're interviewing for a handyman, painter, electrician, cleaning service, etc. in Miami avoid haggling too much. While you have full rights to ask for what their best price is, don't get into petty haggling as you will most likely get what you pay for. In our experience, don't assume all service providers are equal.


---
Pro Tip:

If you have a project, get a few quotes. And don't choose the lowest cost service provider. The best option is to generally choose a provider in the middle range of your quote and budget, and who understands clearly the scope of work.
---

We'll Be Happy to Assist with an Expert Miami Home Service Vendor Recommendation
As a Miami realtor and real estate brokerage company, we've been in Miami for a long time. And, on the way to helping great people like you settle into their new homes, or help clients acquire, sell and manage their investment properties, we've definitely come across quite a few good home service vendors who are thoroughly professional and have staying power.
Our recommendations come well-referred, and more importantly, we trust them. So, whether you're new to the area or are tired of getting the same job done twice, feel free to contact us at CondoBlackBook.com and we'll be glad to get you in touch with the right home service vendor or contractor for your Miami handyman job or condo renovation project.
Share your thoughts with us
Sign up now
Get news and updates delivered to your inbox