New Signature Bridge Accelerated, but the Metromover Now Needs Relocation
Mar 20, 2015 March 20, 2015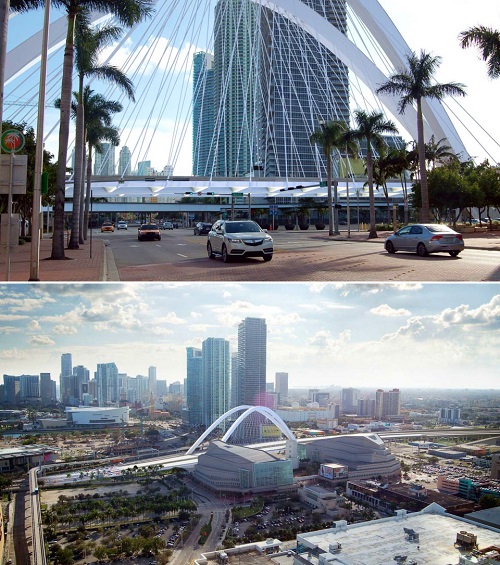 The Florida Department of Transportation (FDOT) is planning on building what they call "Signature Bridge" in downtown Miami for $600 million, but that will require a pier supporting the Metromover to be relocated.
The plan to relocate the pier will require the Dade City Commission's approval. Federal officials have already approved the plan, since they funded the system in part and it required their approval.
Some daily passengers are concerned about the disruption with the Metromover, but FDOT has already said that they will be working when the Metromover is closed. They also vow to keep a passage open for people to drive to the beach.
The Signature Bridge project has been accelerated, and they plan on releasing concepts and plans in April, as well as plans to start construction in the end of 2016.
There were originally two designs for the bridge, known as the Wishbone and the Lotus, but officials have noted that they would consider another design if it was proposed by a good design-build team.
In other parts of Miami, Genting once planned to move the Metromover in order to build Resorts World Miami, but that plan was delayed.
Source: thenextmiami.com
Photo credit: Signature Bridge - thenextmiami.com
Share your thoughts with us
Sign up now
Get news and updates delivered to your inbox