Related and Arquitectonica Bid for MDC Site
Dec 08, 2015 December 08, 2015
The Related Group teams up once more with Arquitectonica to bid on and develop a patch of land owned by the Miami Dade College on Biscayne Boulevard.
Bernardo Fort-Brescia, leader of first-class architectural company Arquitectonica, confirmed that Related and Arquitectonica will be bidding together on the 2.6-acre property, which is located at 520 Biscayne Boulevard in Downtown Miami.
Gary Nader, a developer also submitting a proposal for the site, has bid to build an enhanced Latin American Art Museum. Nader is teaming up with Roberto Rocha and architect Fernando Romero. A lawyer representing Nader and his team stated there may be additions to the partnership before the January deadline January, as well as possible changes to the plans as written.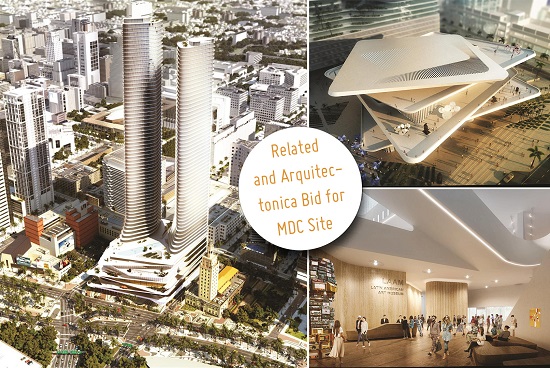 Source: thenextmiami.com
Photo credit: thenextmiami.com
Share your thoughts with us
Sign up now
Get news and updates delivered to your inbox