The Miami Beaches: South Beach vs Mid Beach vs North Beach
Jul 23, 2018 July 23, 2018
Describing South Beach, Mid Beach, and North Beach in Miami is like describing Downtown, Midtown, and Uptown in Manhattan. Each area has a huge variety of qualities that defines it from other parts of the city. Even though there are plenty of similarities. there's enough to set them apart to make each major district of Miami Beach unique unto its own. So, let's take a crack at describing the three main geographic areas of Miami Beach.
South Beach
South Beach includes the neighborhoods of South-of-Fifth, West Avenue, Lincoln Road, Sunset Harbour, Belle Isle, Collins Park, and the Art Deco District.
South Beach is the most touristy part of Miami Beach. South Beach has the most street life. It's a perfect combination of compact urbanism, with lots of activity, lots of retail, and plenty of people on the streets, making walking around South Beach a delight.
In South Beach, the ocean to the east is the front porch, welcoming itself to the city along the wide expanse of Ocean Drive. Sure, traffic is the worst, but South Beach is for walking, not driving. Along the west and south sides, taller residential buildings line Biscayne Bay and Government Cut.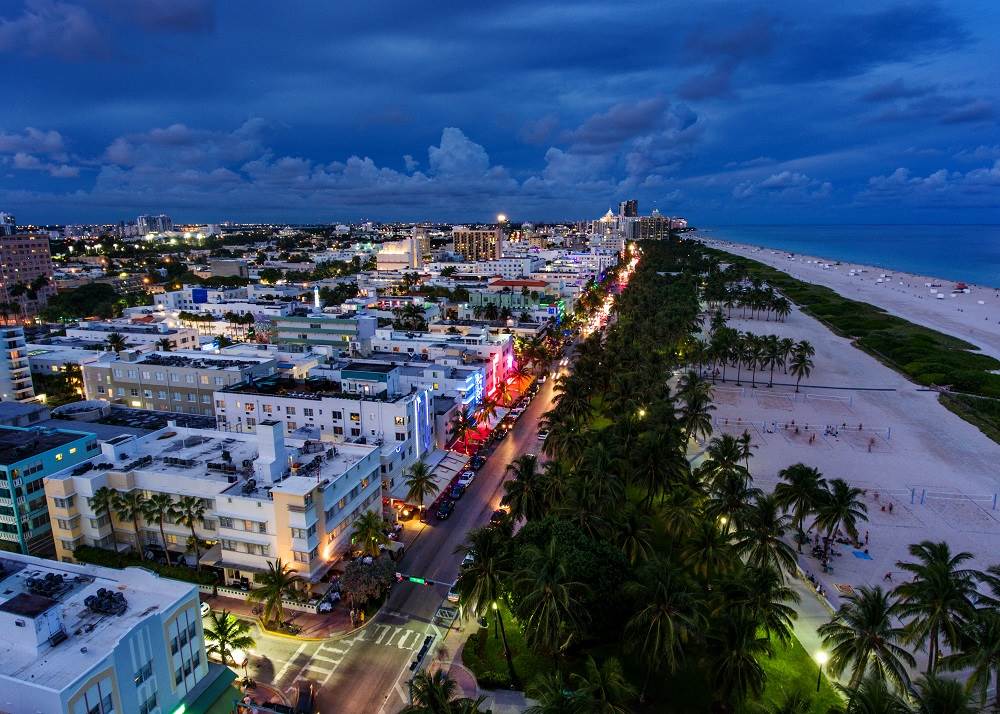 Ocean Drive and South Beach, Miami Beach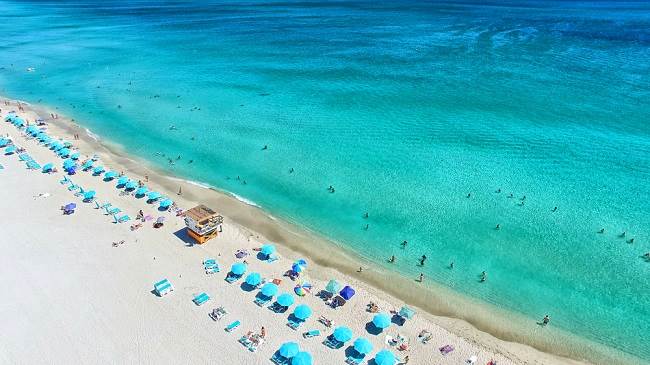 South Beach, Miami Beach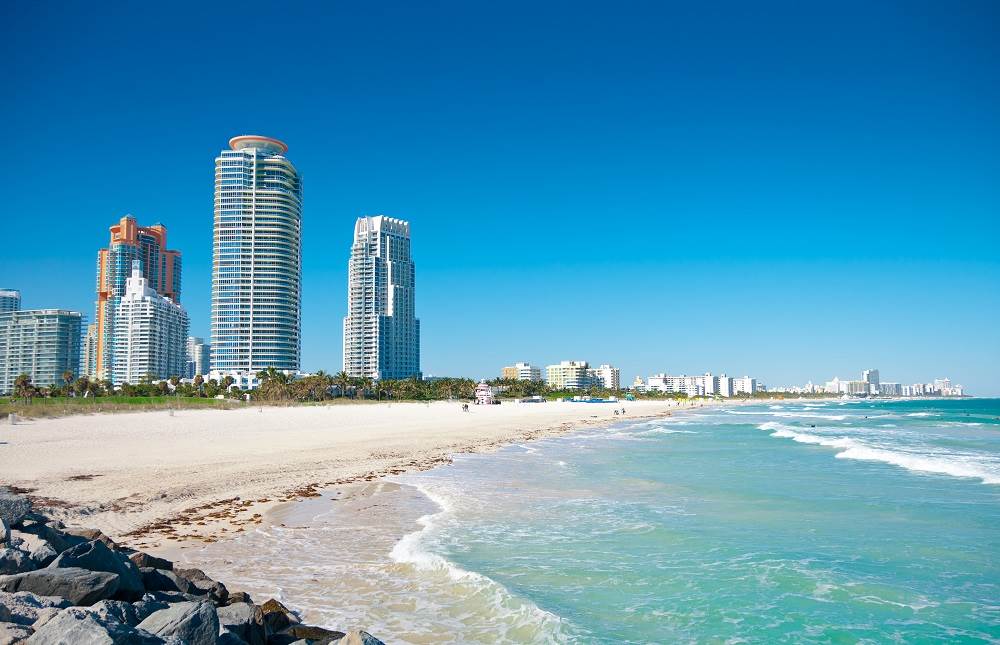 South-of-Fifth, Miami Beach
Mid Beach
Mid Beach includes the neighborhoods of the Collins Waterfront, the Morris Lapidus historic district (sometimes called Condo Canyon), Allison Island, and the single family residential areas to the west.
Mid Beach is a narrow sliver of urbanism divided from a wide swath of single family residential neighborhood by the Indian Creek waterway. South of the Fontainebleau Hotel, a landmark unto its own in the neighborhood, the streets are walkable and urban, although street life is less than ideal, and definitely bereft of the hustle and bustle of South Beach. However, it is getting more and more vibrant, and large pockets of extremely upscale development, like the Faena District and the Edition Hotel, have recently come in. North of the Fontainebleau, the sliver of urbanism becomes almost completely car-oriented, with large residential buildings isolating themselves from the street by wide driveways and high pedestals.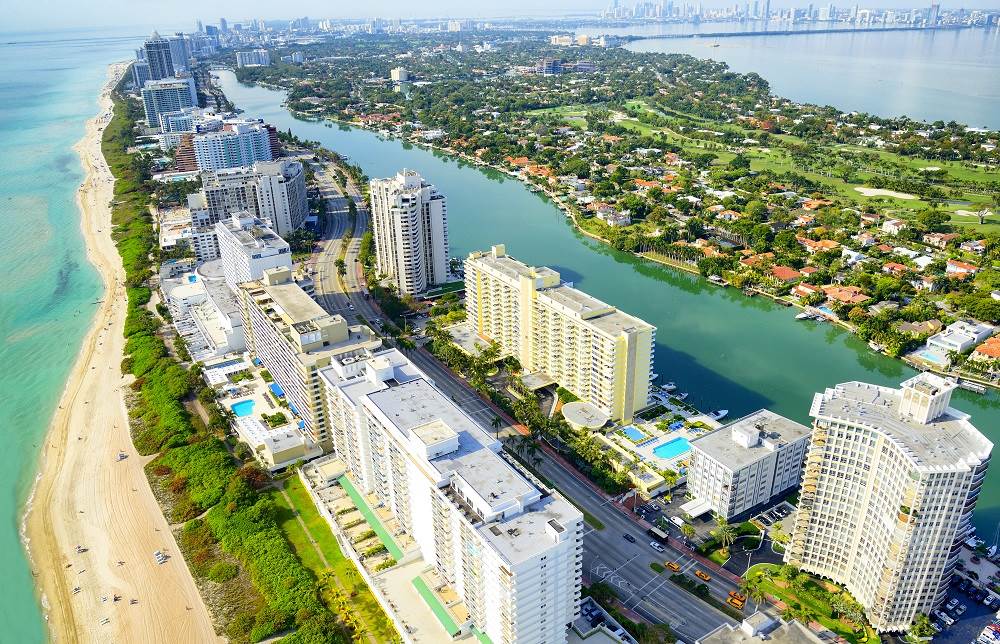 Indian Creek and Mid Beach, Miami Beach

Mid Beach, Miami Beach

Mid Beach, Miami Beach
North Beach
North Beach includes the neighborhoods of Normandie Isles, North Shore, Altos del Mar, and Biscayne Point, among others.
North Beach is the least touristy part of Miami Beach. Miami Beach generally gets more affordable as you go north. Although North Beach is the most affordable section of Miami Beach, North Beach has a great variety of residential types and price points, from small single family homes and affordable rental apartments, to large mansions and extremely expensive condominiums. In that way, it is a reflection of South Beach in some ways. However, North Beach is the only part of Miami Beach where you can buy a single-family home directly on the ocean, in the rarified neighborhood of Altos Del Mar.
Like South Beach, North Beach has a huge variety of neighborhood scales intermingled with each other. Quiet and removed from the action, it's also the most tailor-made for locals, and still has something of a small town feel. That town center aspect will only improve, as new development comes in. In fact, North Beach is about to undergo a major 'town center' revival. Street life is generally pleasant and only getting better, with sidewalk cafes and shops, although in some areas cars will drive around significantly faster, providing an obstacle to pedestrians.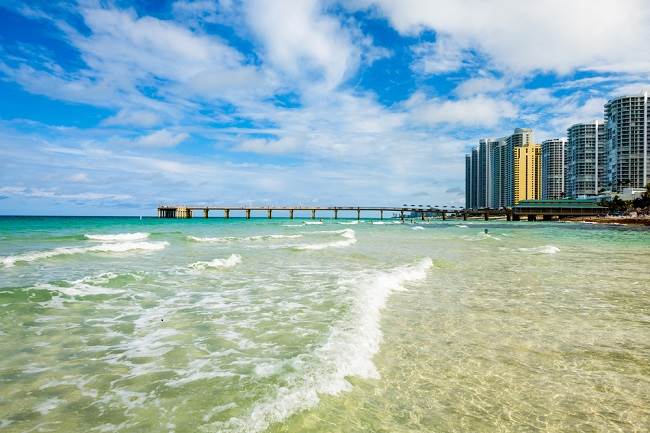 North Shore Beach, Miami Beach

North Beach, Miami Beach

North Beach, Miami Beach
Share your thoughts with us
Sign up now
Get news and updates delivered to your inbox