The Most Luxurious Condo Buildings in Venetian Islands
Nov 16, 2020 November 16, 2020
Last updated on Monday, November 16, 2020

If you've always wondered which top-of-the-line luxuries are available in the exclusive Venetian Islands, then this is the list for you. We've ranked the Top 5 Most Luxurious Condo Buildings in Miami Beach's Venetian Islands, which also happen to be the most expensive buildings of this super desirable neighborhood. Read on to find out what kind of amenities these top-class residences provide and which one made it to number 1…

Why Choose the Venetian Islands?
This island retreat is one of the most sought-after addresses in Miami Beach. Residents not only get to relish the joys, views and privacy of island living, but they're also perfectly positioned for a short drive to South Beach and Downtown on either side via the Venetian Causeway. Secluded living and the option to easily dive into all the action in a matter of minutes makes Venetian Island properties some of the most prized in Miami, so much so that they're also popular with the celebrities for their sheer exclusivity (in this neighborhood, celebrities usually buy into the single-family homes on the water :)).


The Best of the Best Condos in Venetian Islands


How Safe are the Venetian Islands?
Ranked the "5th Safest Miami Beach Neighborhood" according to neighborhoodscout.com, Venetian Islands offer the perks of island living in a highly secure environment. Further, gated access to most condo buildings only enhances the sense of security among its residents, which also have a strong sense of community. It's no wonder then that the Venetian Causeway is a popular stretch for locals to catch the sunset, take a stroll, jog, bike, or even walk their dogs along its scenic sidewalks.


Best Restaurants in Venetian Islands
The only restaurant to the credit of the Venetian Islands is the Lido Bayside Grill serving Mediterranean fare at The Standard Spa. But just a short walk over a small bridge, neighborhood favorites Sardinia (authentic coastal Italian), Barceloneta (Spanish tapas), Lucali (Brooklyn pizza) and Pubbelly Sushi are just a handful of options at Sunset Harbour shops, along with Dr. Smood juices, Dirt vegan, Panther coffee and Sushi Garage.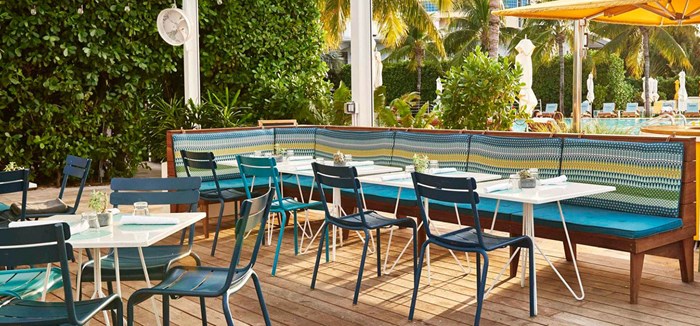 Shopping in Venetian Islands
Again, the Venetian Islands do not have any shopping options to their credit per se, but a short walk or drive delivers residents to the Sunset Harbour Shops and Lincoln Road Mall in South Beach or Bayside Marketplace in Downtown, maintaining that small community feel.


The Best Located Condos in Venetian Islands
We were spoilt for choice here, so we decided to name two condos as the best located in Venetian Islands. We choose the twin-tower 1000 Venetian Islands complex simply for its breathtaking views of the bay and all that exciting action on the water over at the Miami Yacht Club. And the Grand Venetian, as it is the fastest walk to all that South Beach has to offer; especially the tiny, yet power-packed neighborhood of Sunset Harbour with its Fresh Market, Publix, Purdy Lounge, yoga, bakeries, and banks.


---

Fallen in love with these luxurious finds? Want more? Check out the complete list of luxury condos available for sale in Miami Beach here.
Share your thoughts with us
Sign up now
Get news and updates delivered to your inbox