What's behind Downtown's Latest Population Explosion?
Oct 31, 2016 October 31, 2016
From a humble 9-to-5 district to after-dark playground for the it-crowd, Downtown Miami has had quite a turnaround in the past decade or so. According to the latest Miami Downtown Development Authority report, there are now 88,540 residents in Downtown (excluding Wynwood and Midtown). The neighborhood has witnessed a 150% surge in population since 2000 and 32% increase since 2010. The report also mentions that the average household income in the area stands at double the national average - a healthy $110,000.
So, what is making Downtown a magnet for the hip, trendy and affluent?
While the Miami DDA includes parts of Brickell as well, we are putting a special focus on Downtown Miami proper (north of the river) in this article.
Renaissance of Dining and Entertainment
First and foremost, Downtown's influx of activity has to be credited to its incredible collection of world-class entertainment, culture, restaurant and nightlife options. AA Arena, Bayfront Park, Area 31, Club Space, db Bistro Moderne, NIU Kitchen café and wine bar are just some of the city's hot spots that keep people playing around at night. The latest to join the list this year has been the Langford Hotel. With its grand opening in March, this hotel (with roots dating back to 1925) has added two Pubbelly Boys originals - restaurant PB Station and rooftop lounge Pawn Broker - which have already turned into massive crowd-pullers.
Condo Development
It's no mystery how condo development has seen some graph-shattering growth in the past decade here. It all started with One Miami in 2006 that redefined waterfront living in Downtown. Ever since, we've had one condo after the other, bringing in residents. Epic Residences, Vizcayne, 50 Biscayne, Met 1, Centro and Marina Blue are just a handful of names that have brought in urban lifestyle seekers to the area.
And now, I can't wait to see the boost Downtown Miami is going to experience once the mammoth, mixed-use Miami Worldcenter and Zaha Hadid's exclusive One Thousand Museum bring in more luxury and "play" options into the picture.
Transportation, transportation, transportation
Lastly, location, location, location has been supplanted with transportation, transportation, transportation, and there is no other neighborhood right now that has more of it than Downtown. Between the Miami Trolley, MetroMover, Metrorail stations and the new Brightline, Downtown offers unmatched transit options. In addition, the multiple exits available to major throughways including 95, US1 and an exit to the beach, plus the planned public rail to-and-from the beach, make it one well-connected playground for residents and visitors alike.
Looking at this whole package of entertainment, accessibility and world-class living spaces coming together in Downtown, it's no wonder people are moving in here and never wanting to leave.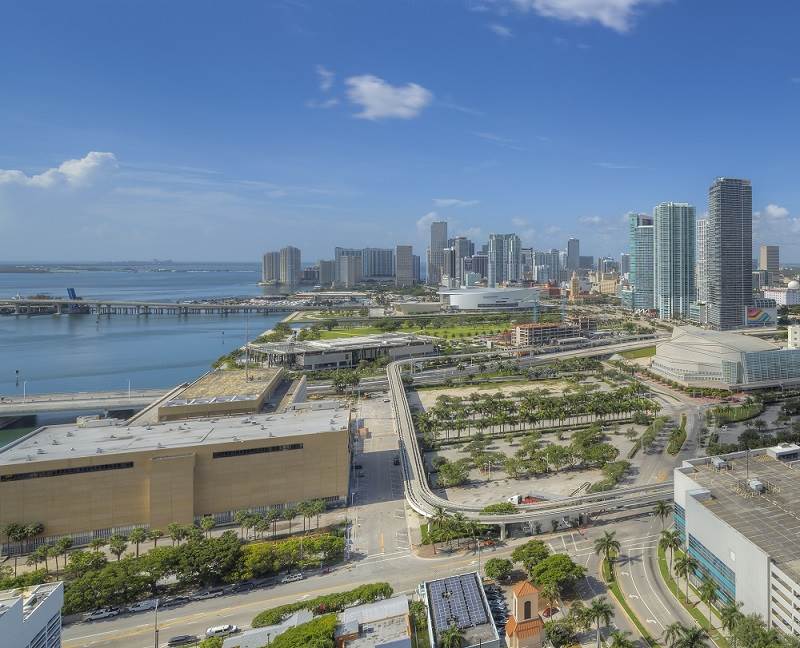 Share your thoughts with us
Sign up now
Get news and updates delivered to your inbox